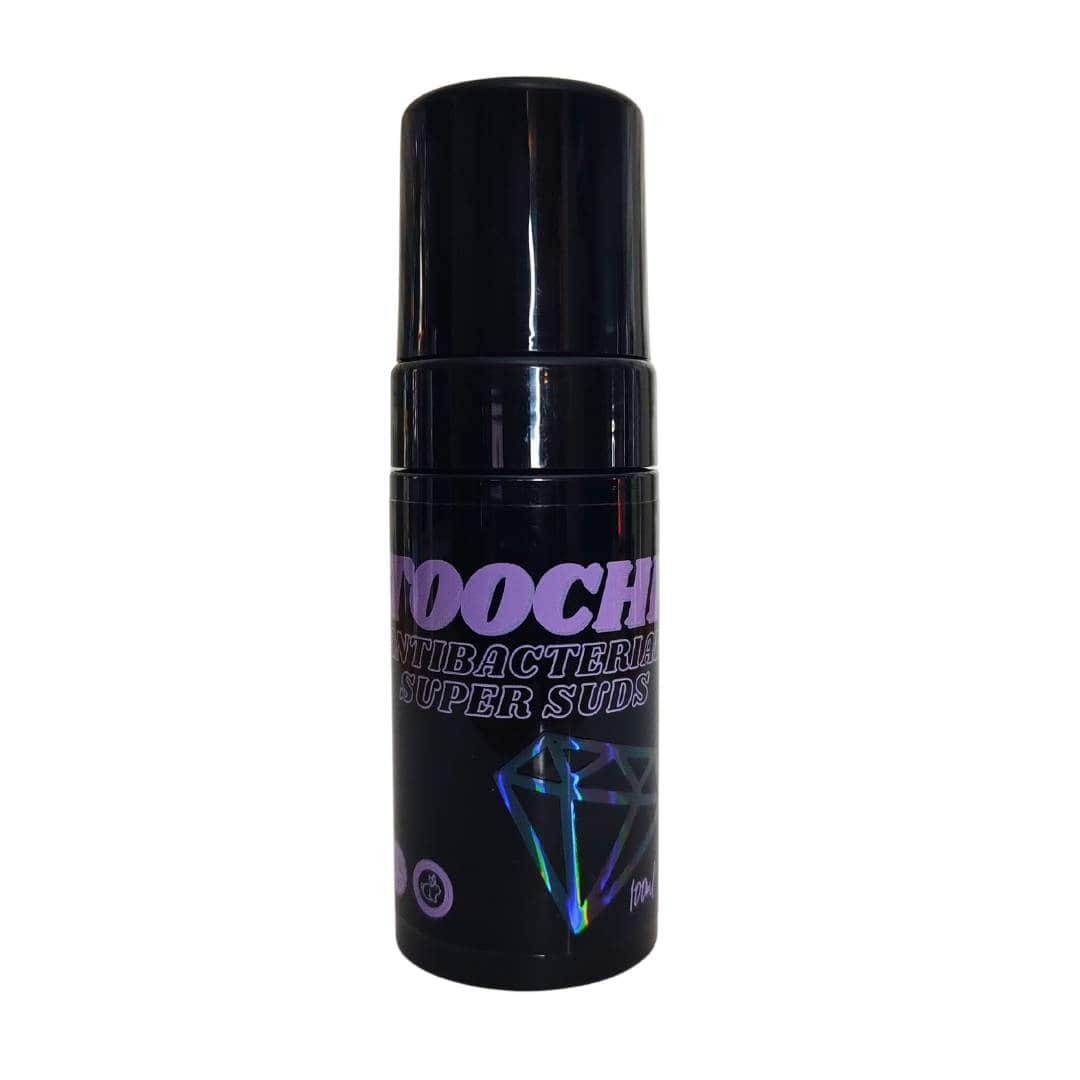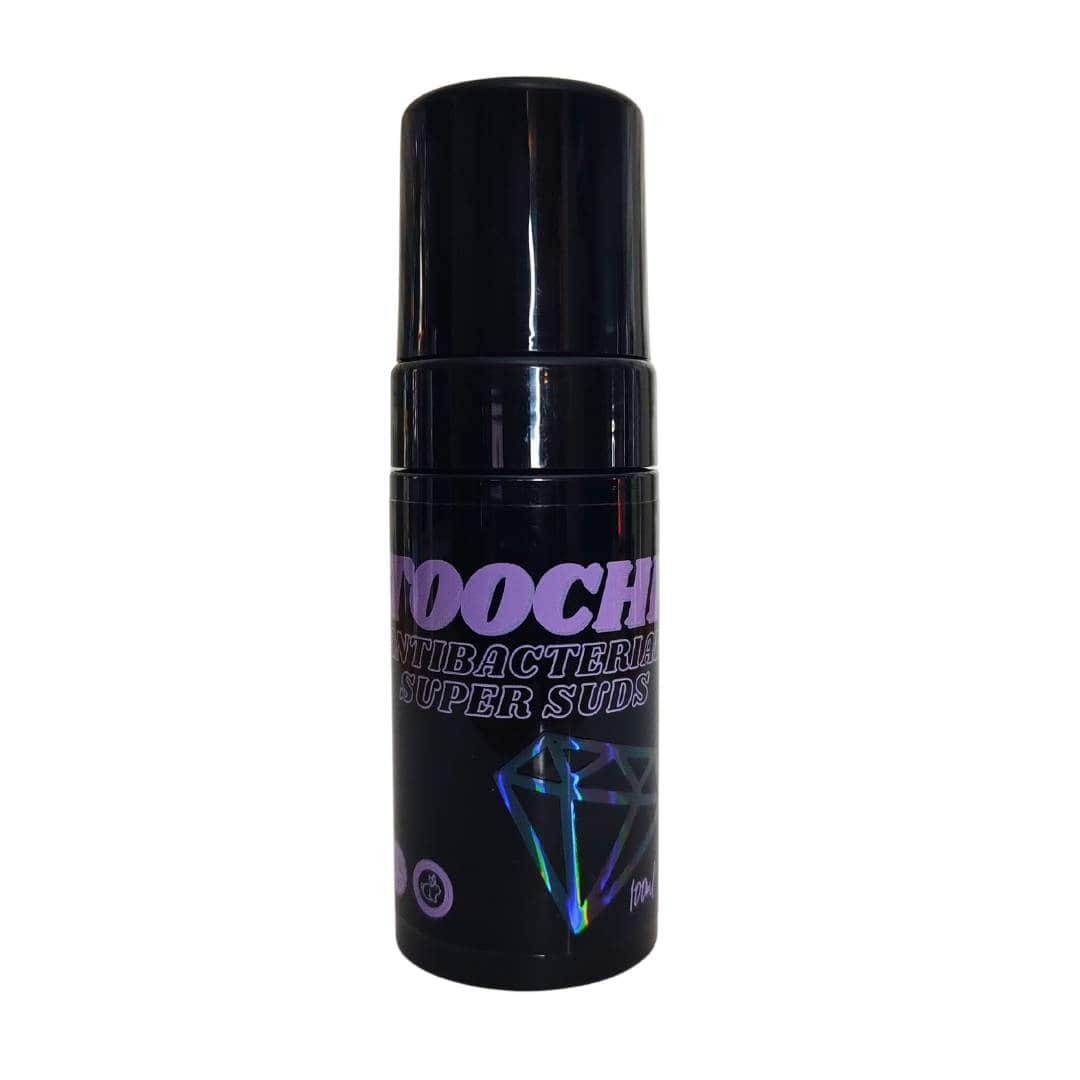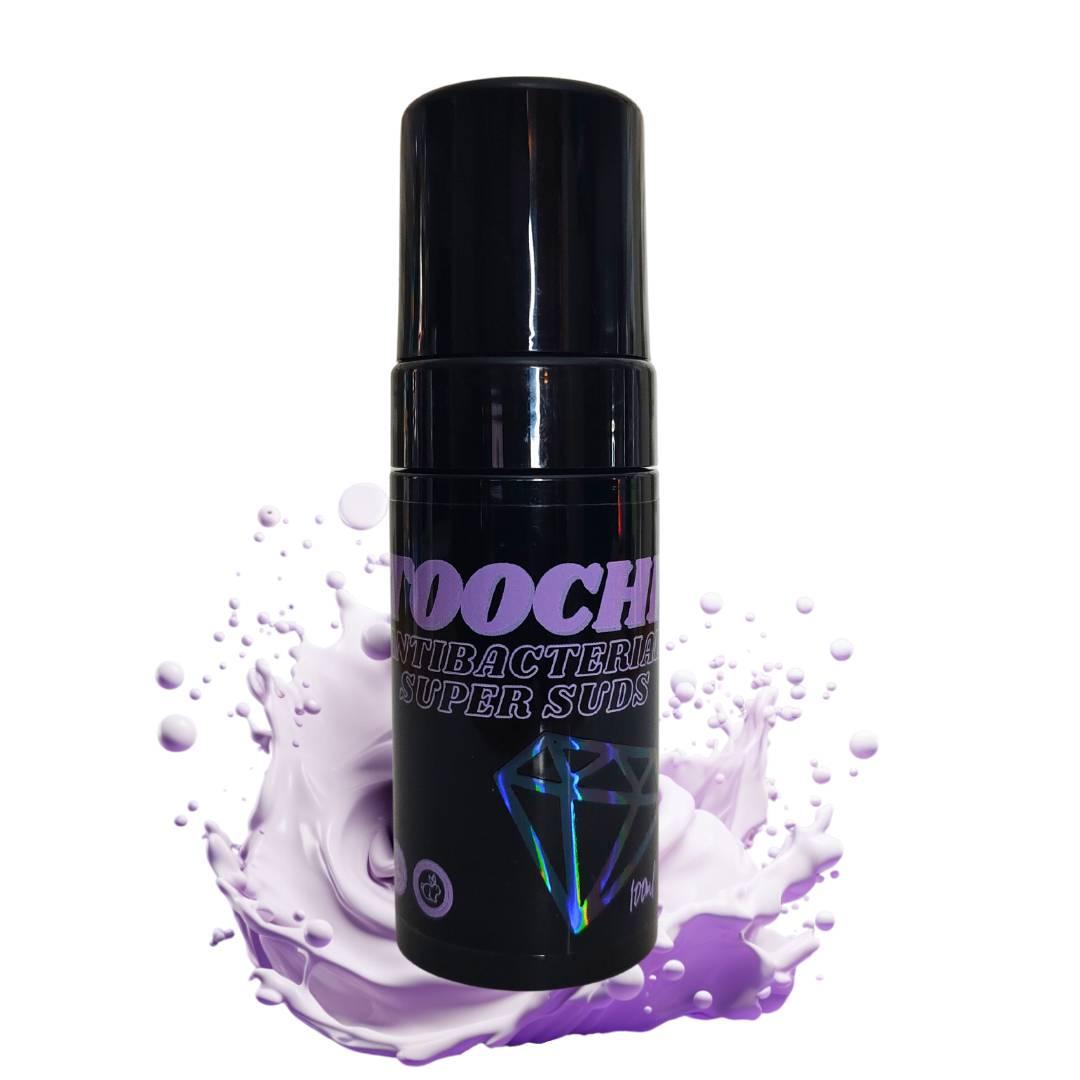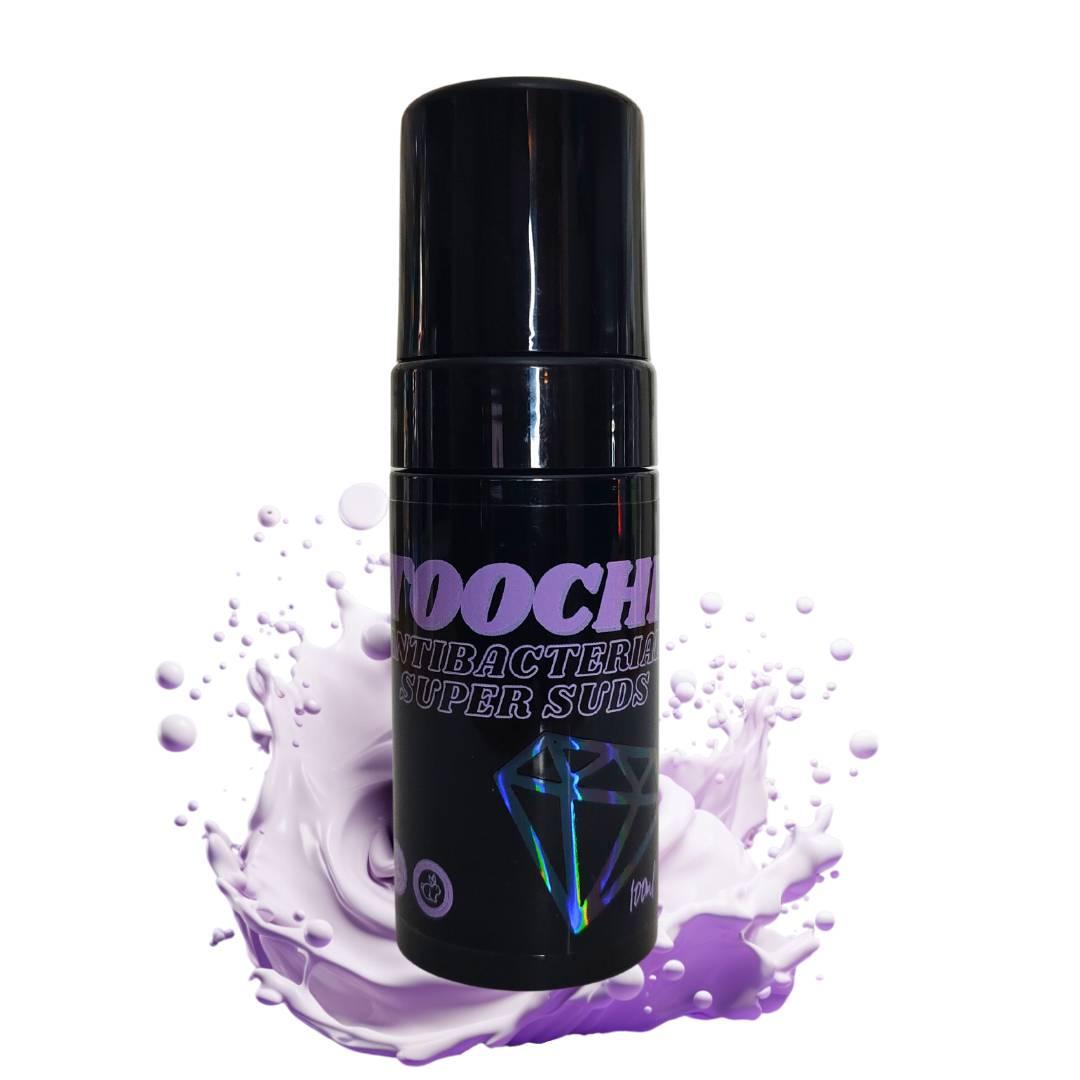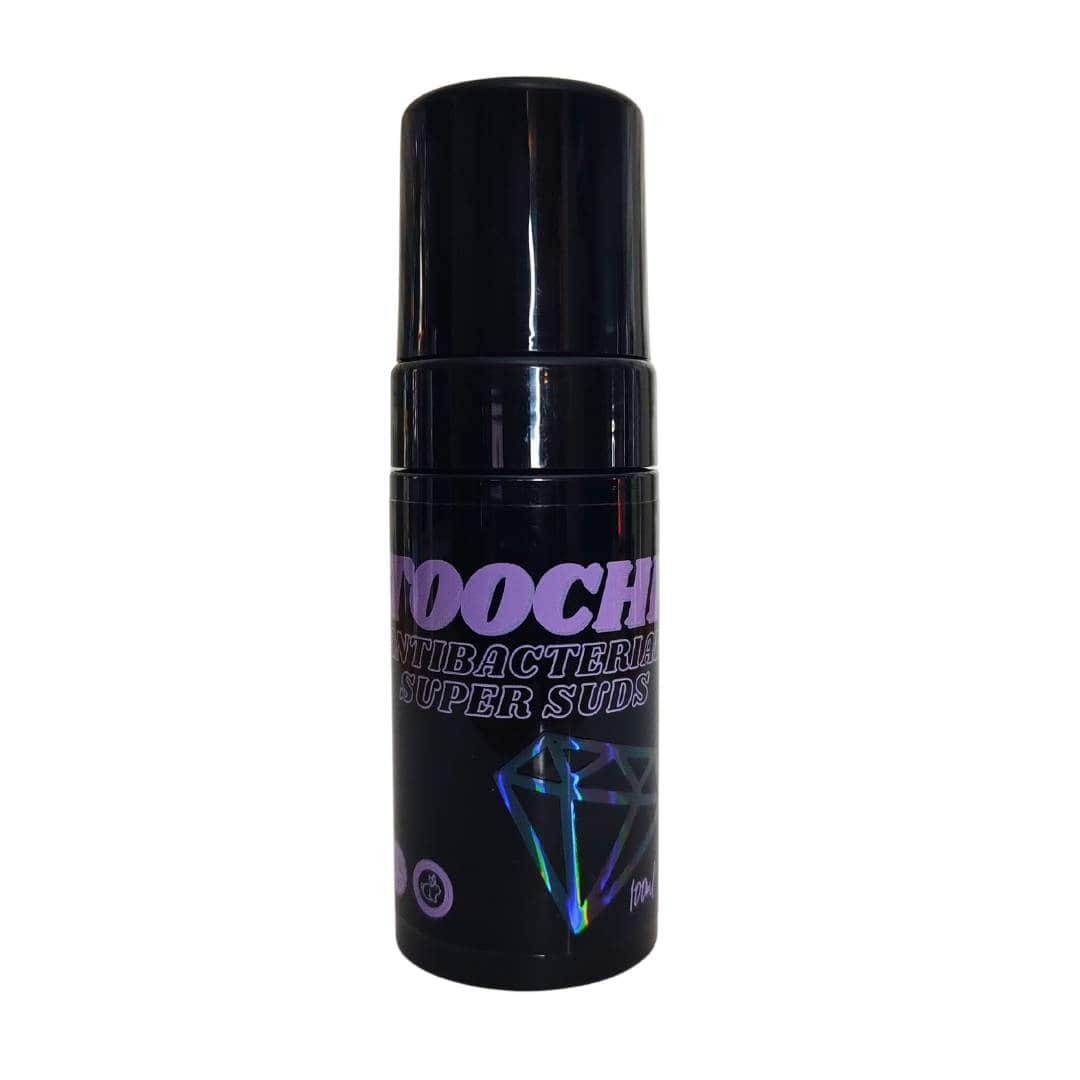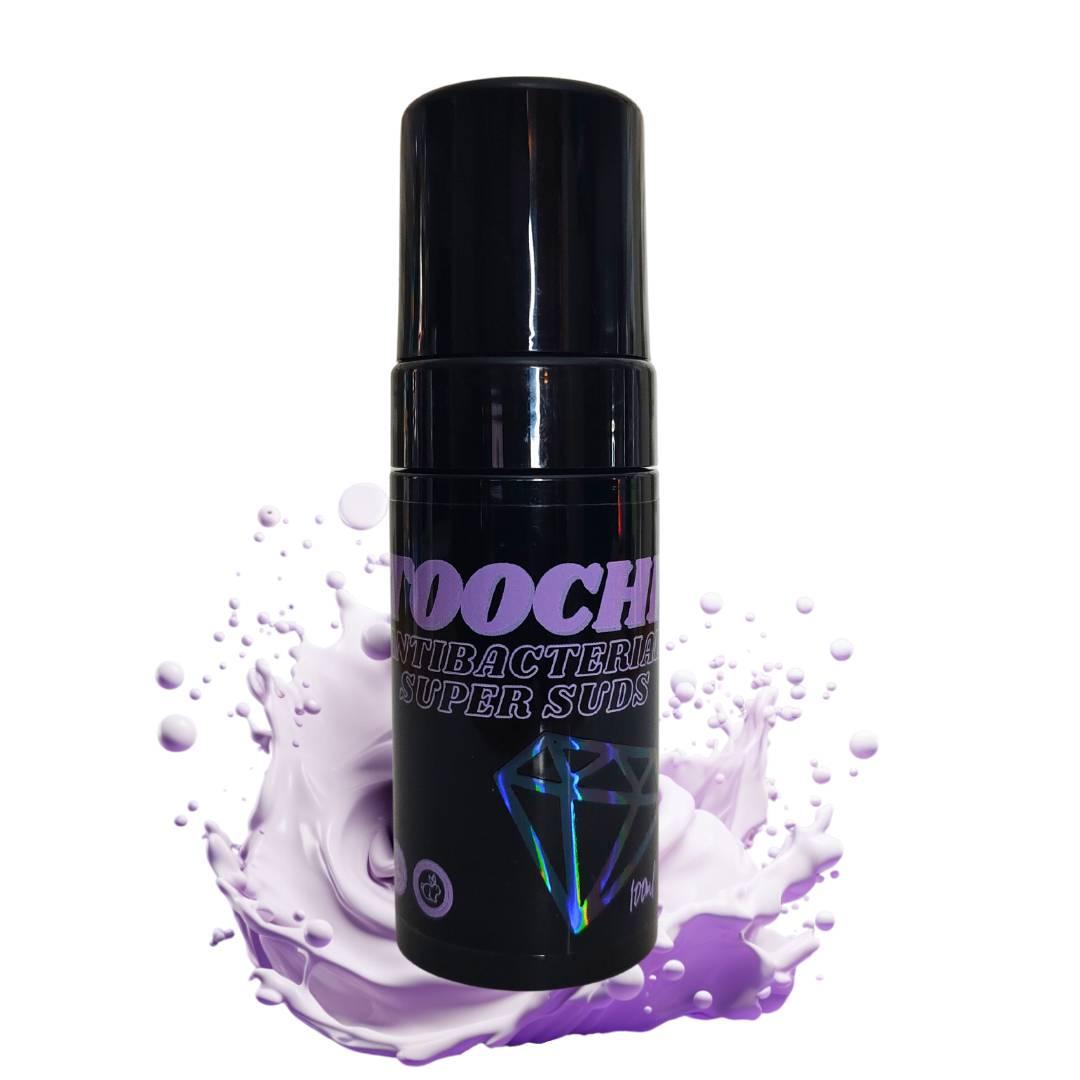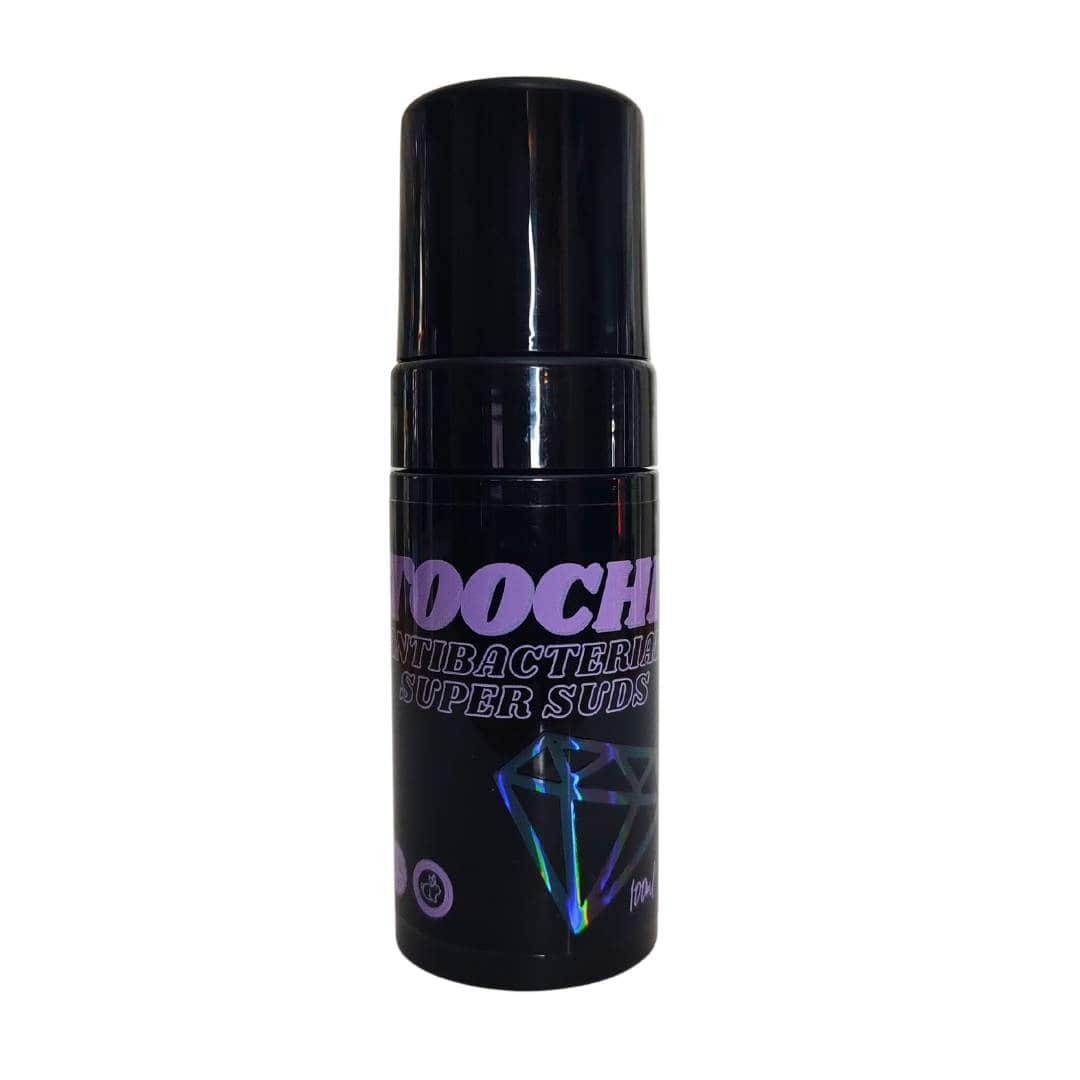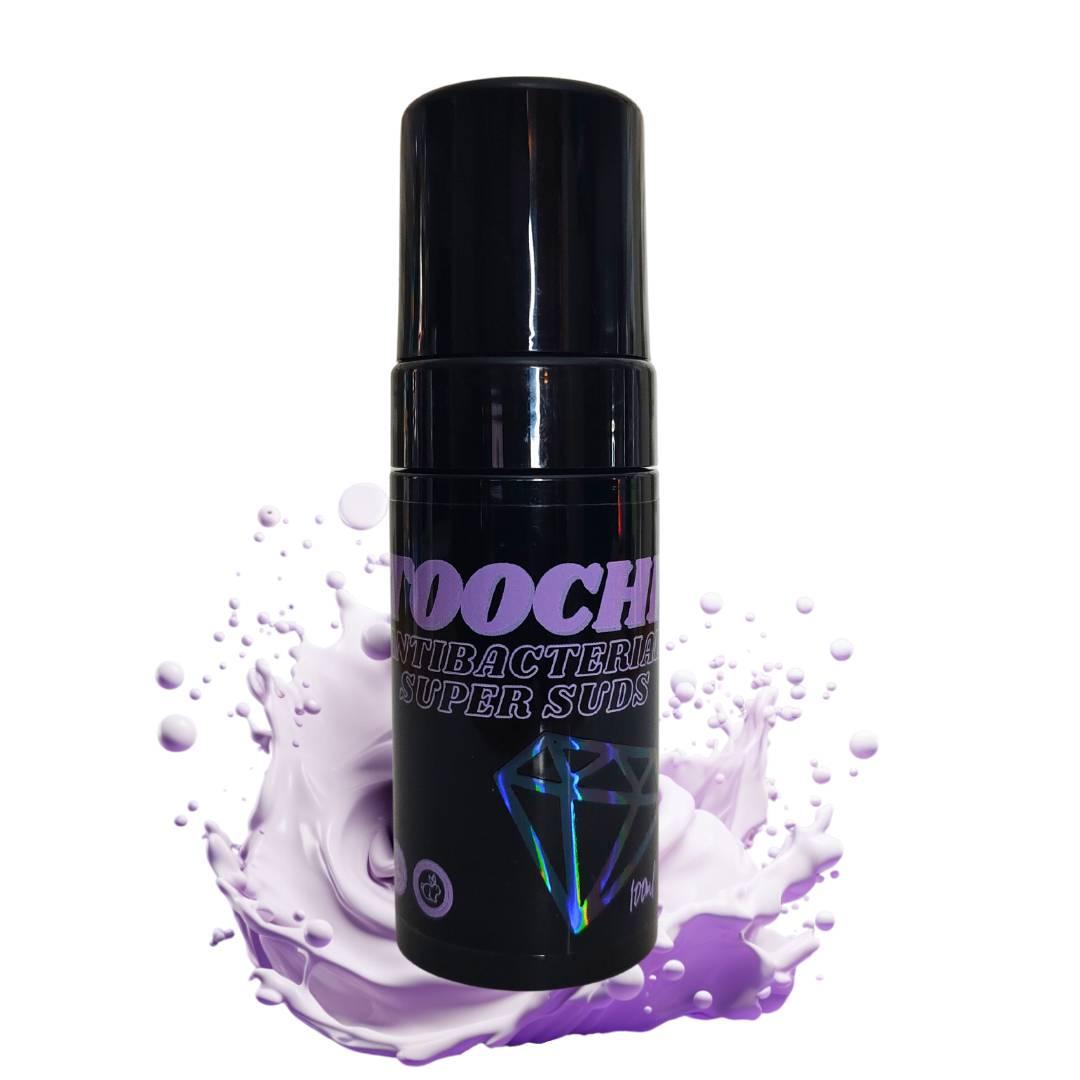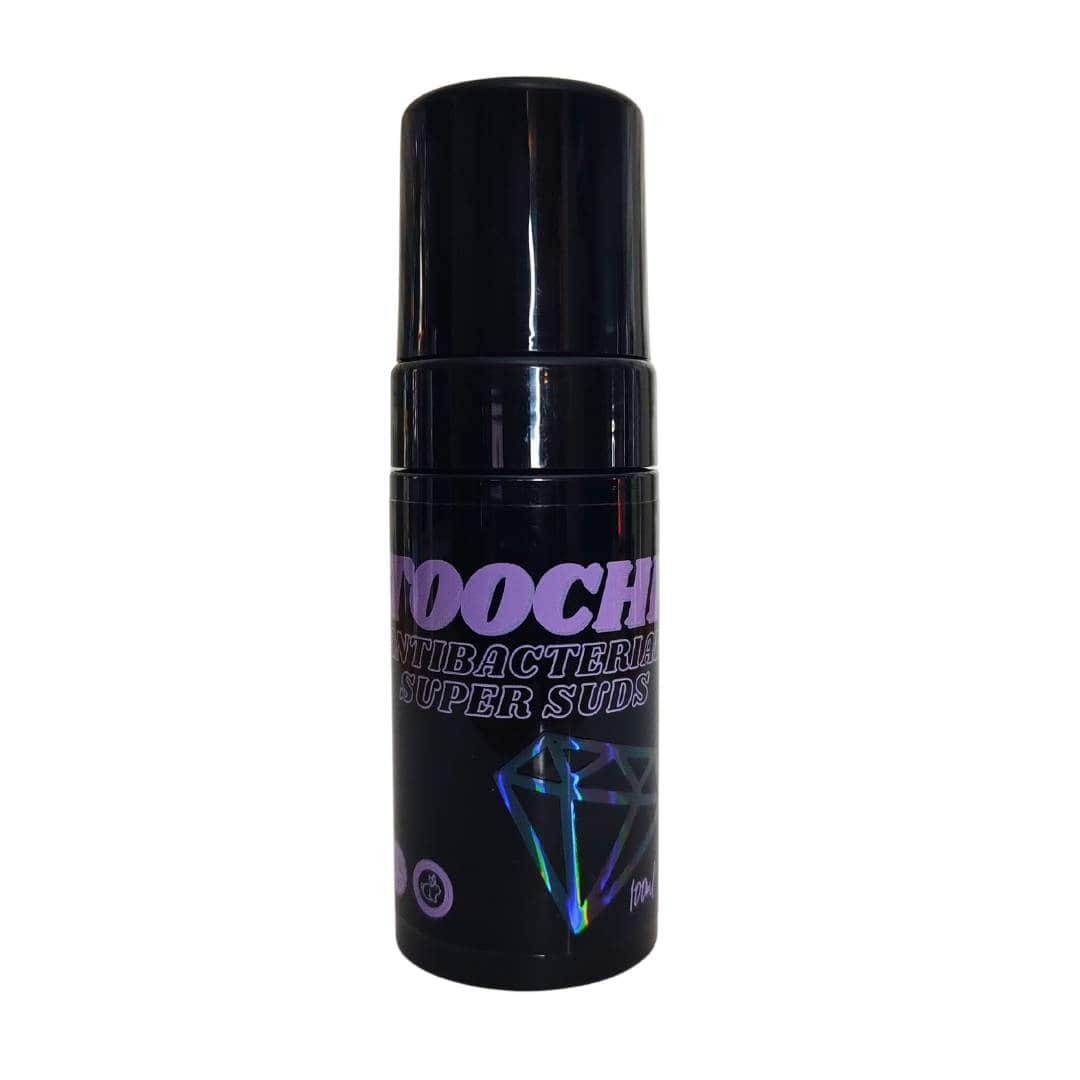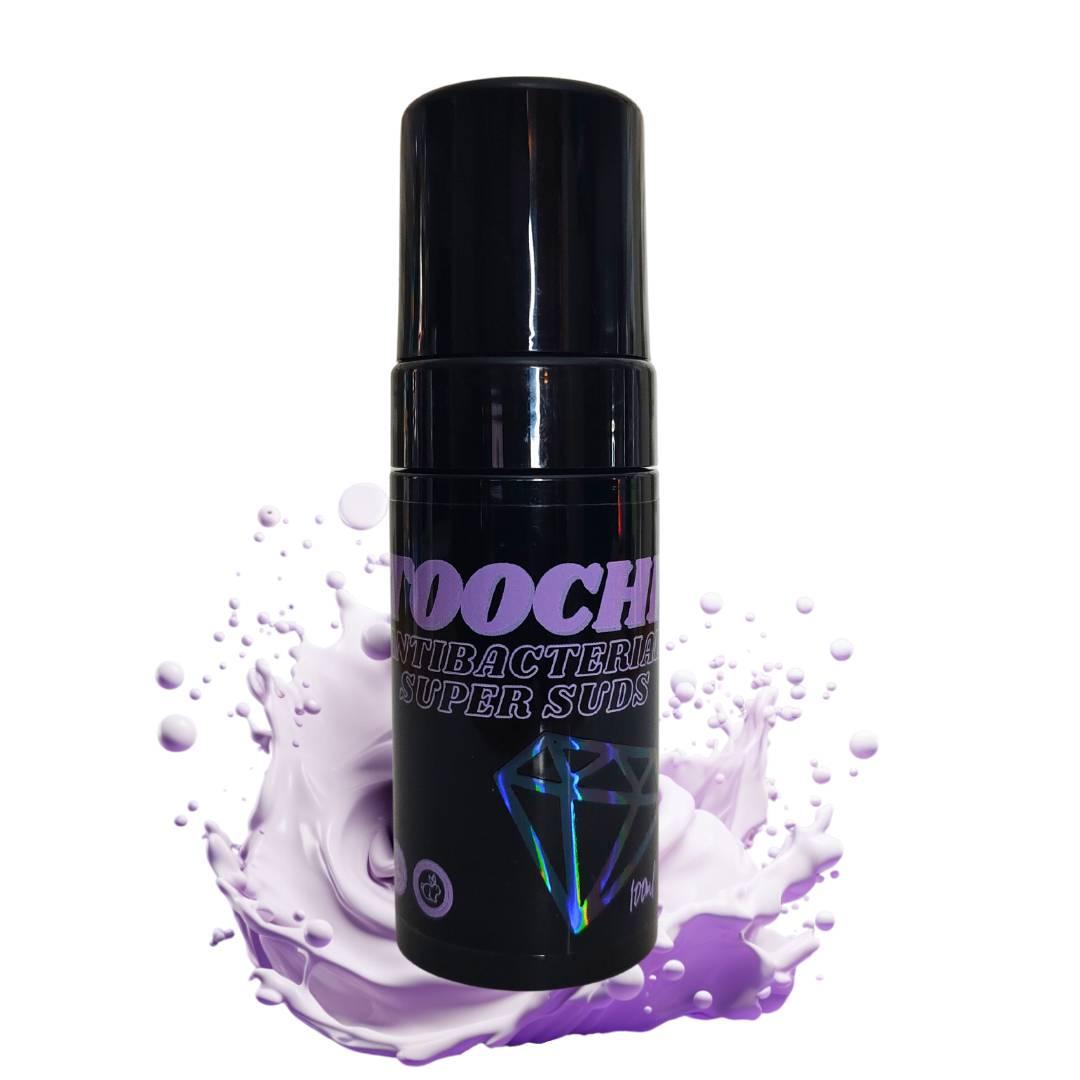 Toochi Antibacterial Super Suds
Toochi Antibacterial Foaming Super Suds 
✔
  Foaming pump, for fresh hygiene on new tattoo
Our Toochi Super Suds cleans & cares for fresh ink.
We designed our aftercare soap to care for your ink once you've gotten home and are no longer using your Toochi Greensoap (as it has sterilizing qualities it is not suitable for the aftercare process). So therefor Super Suds was made specifically to be used during the aftercare period. A formula that is gentle and moisturizing with coconut oil to not strip your skin and fresh ink, yet antibacterial to prevent infection and keep your wound clean.
Our Super Suds aid the healing process, and being part of the full Toochi Aftercare range you know that your tattoo is getting the best care as it was specially designed to be used with the rest of the range - to get the best healing results for your fresh ink. Check out our full Aftercare Guide here for more info.
How to apply:
Shake bottle well and pump onto desired area, gently clean and then rinse with warm water.

 

Use 2 - 3 times daily for 3 weeks, during the healing process. Super Suds is a great all round soap and can be used long after your tattoo is healed.

100ml foaming bottle