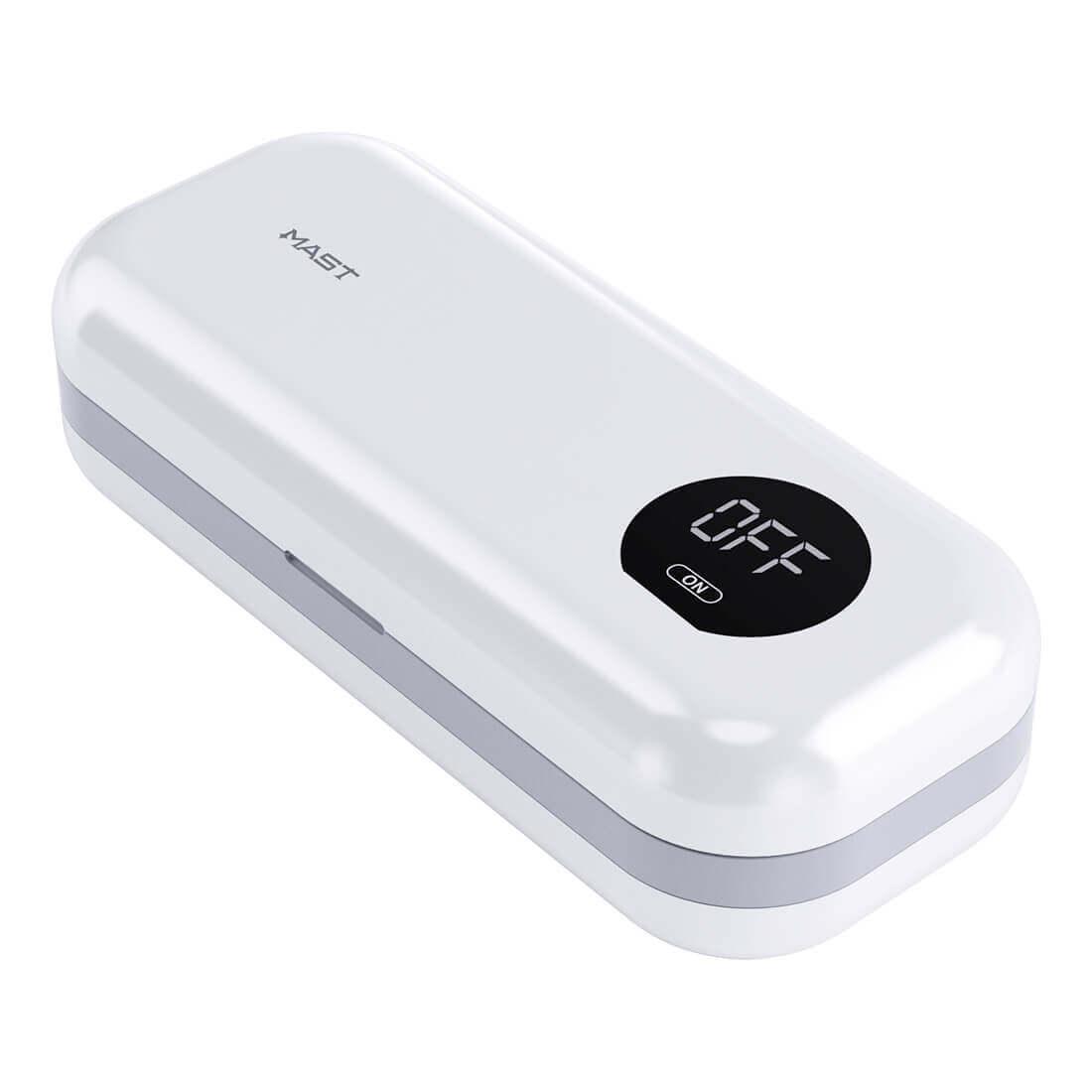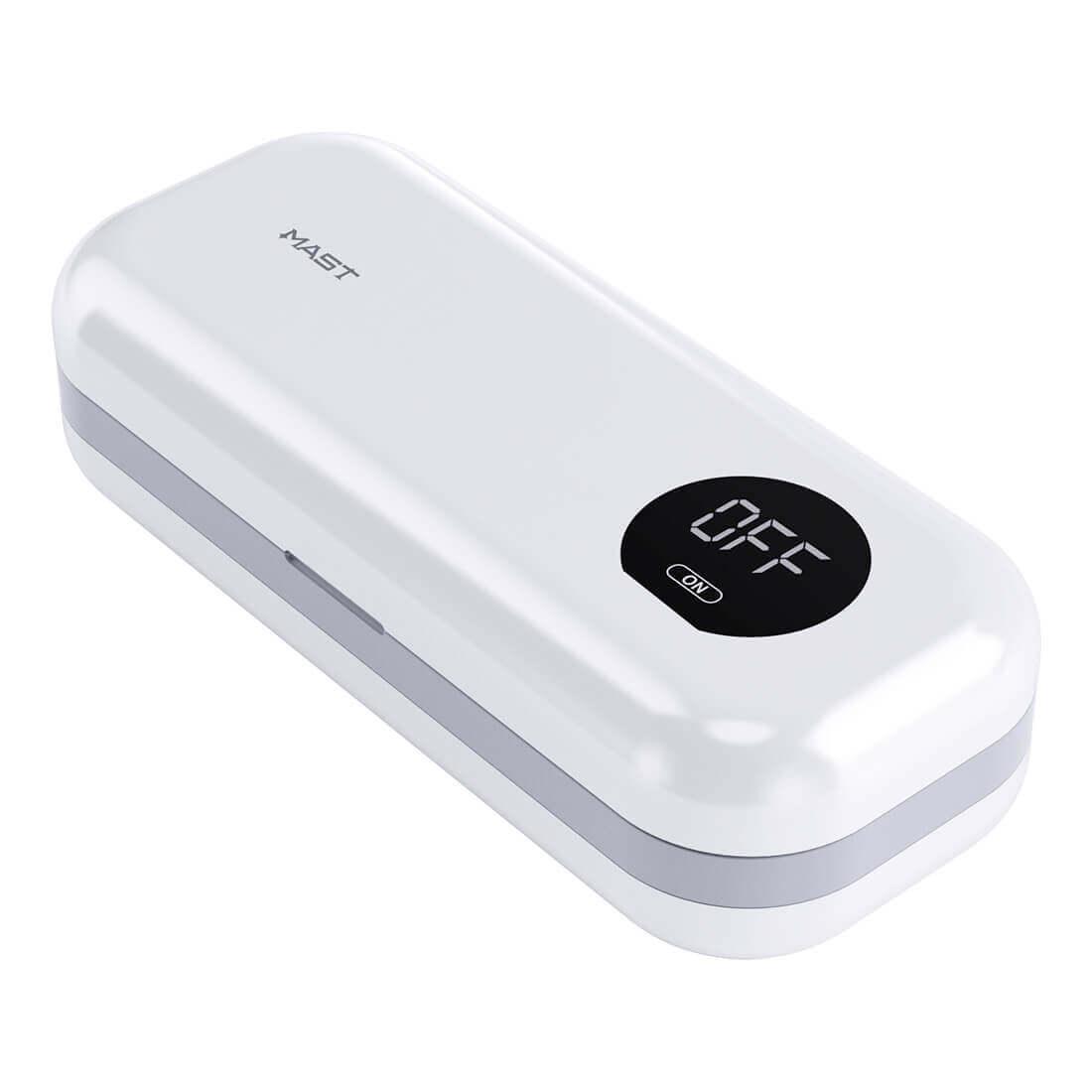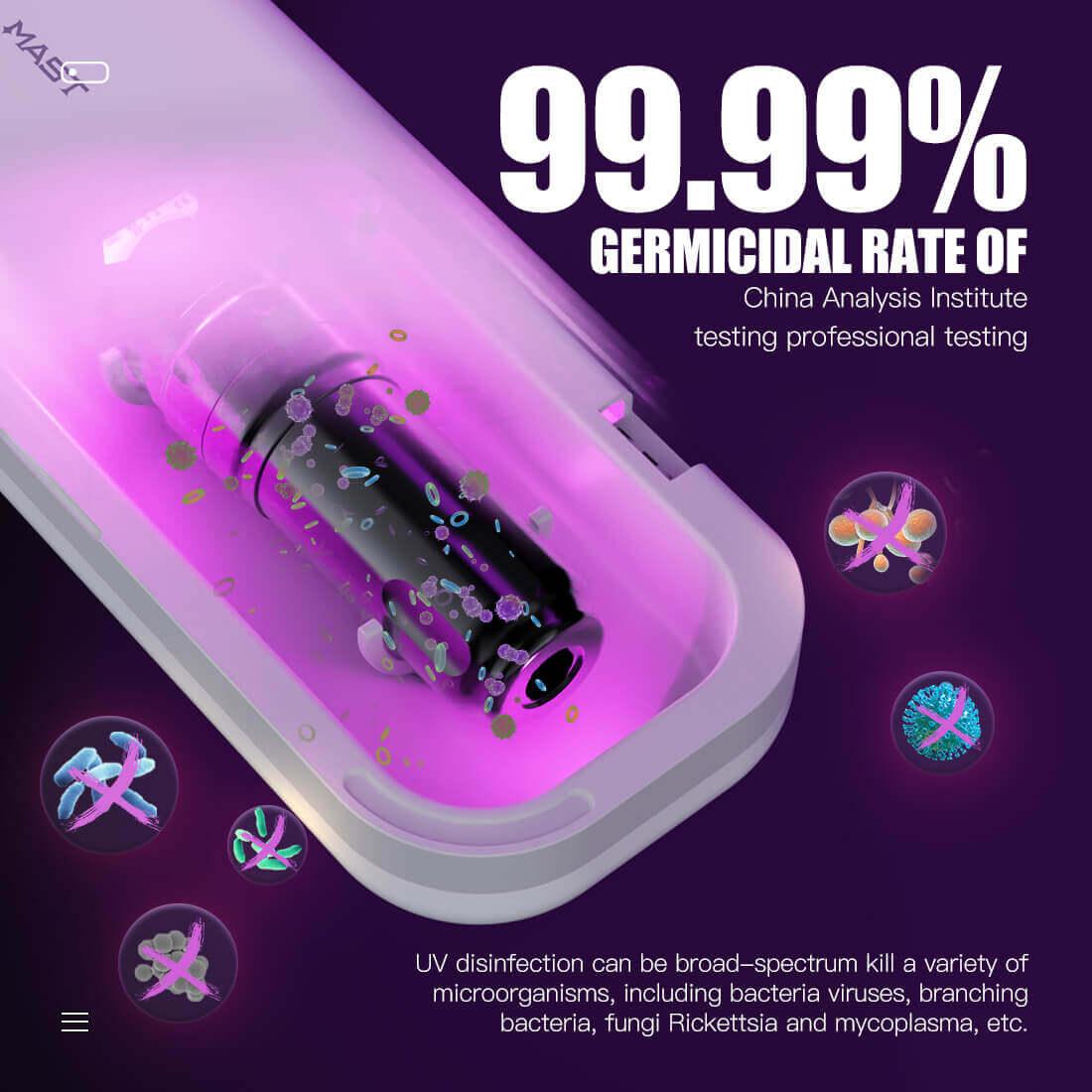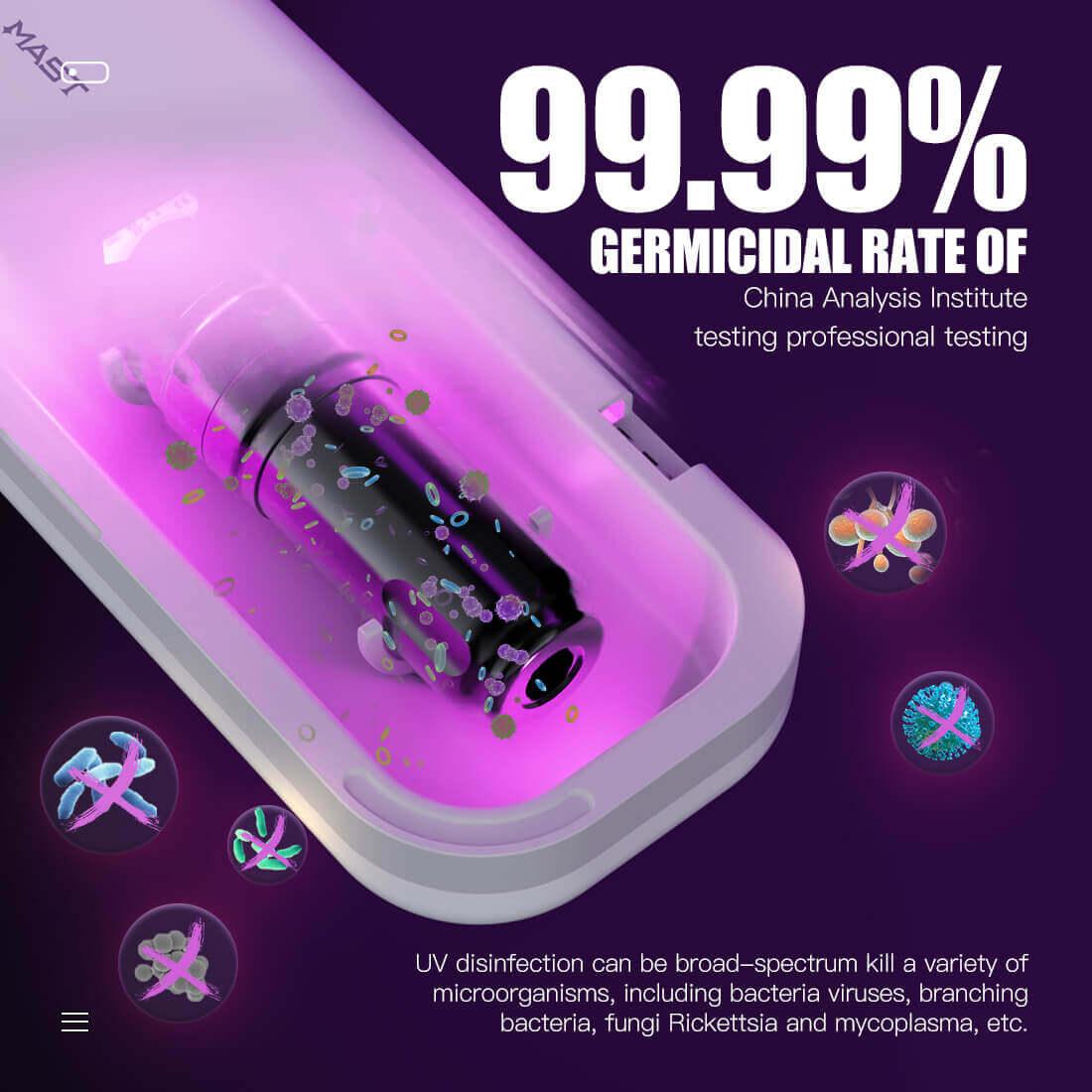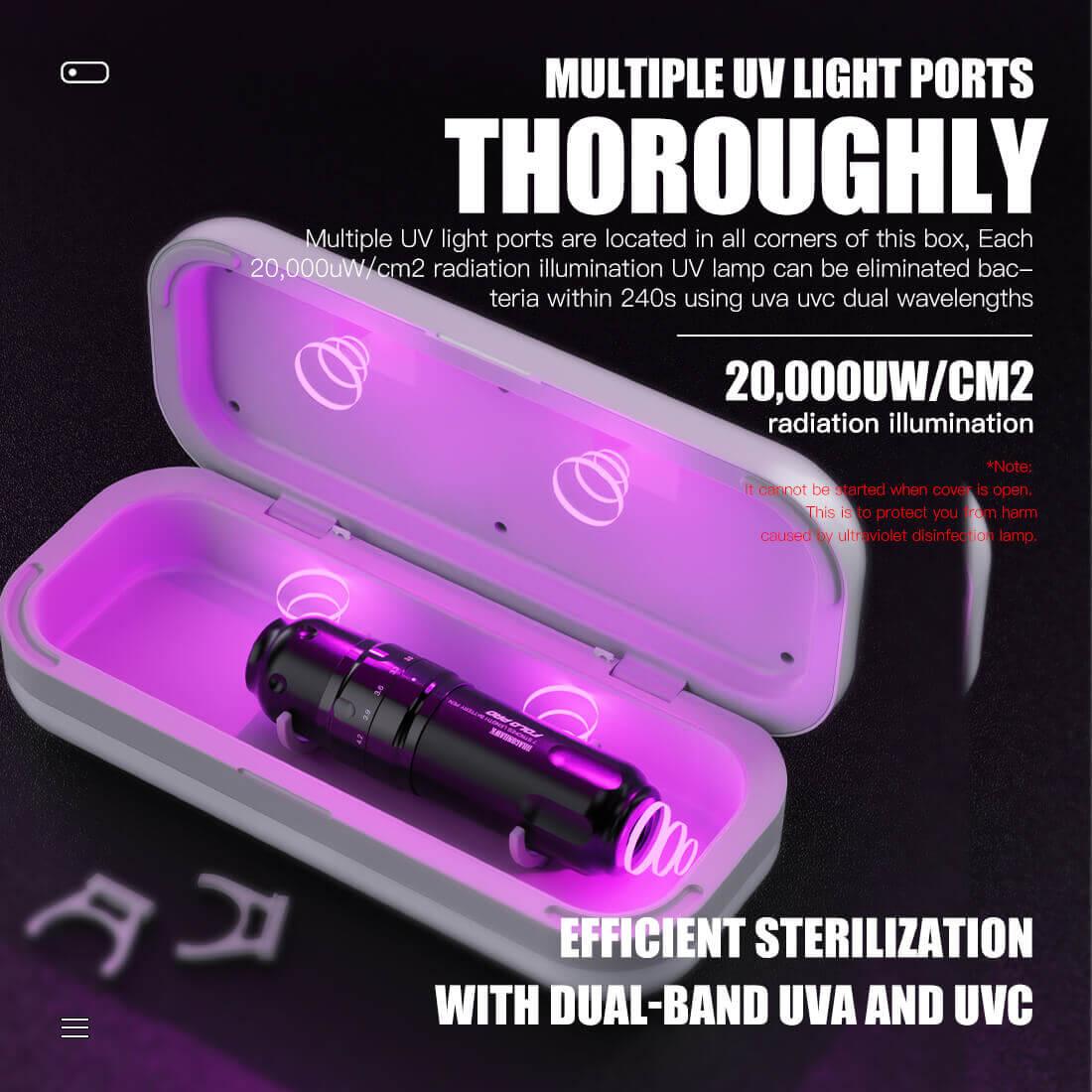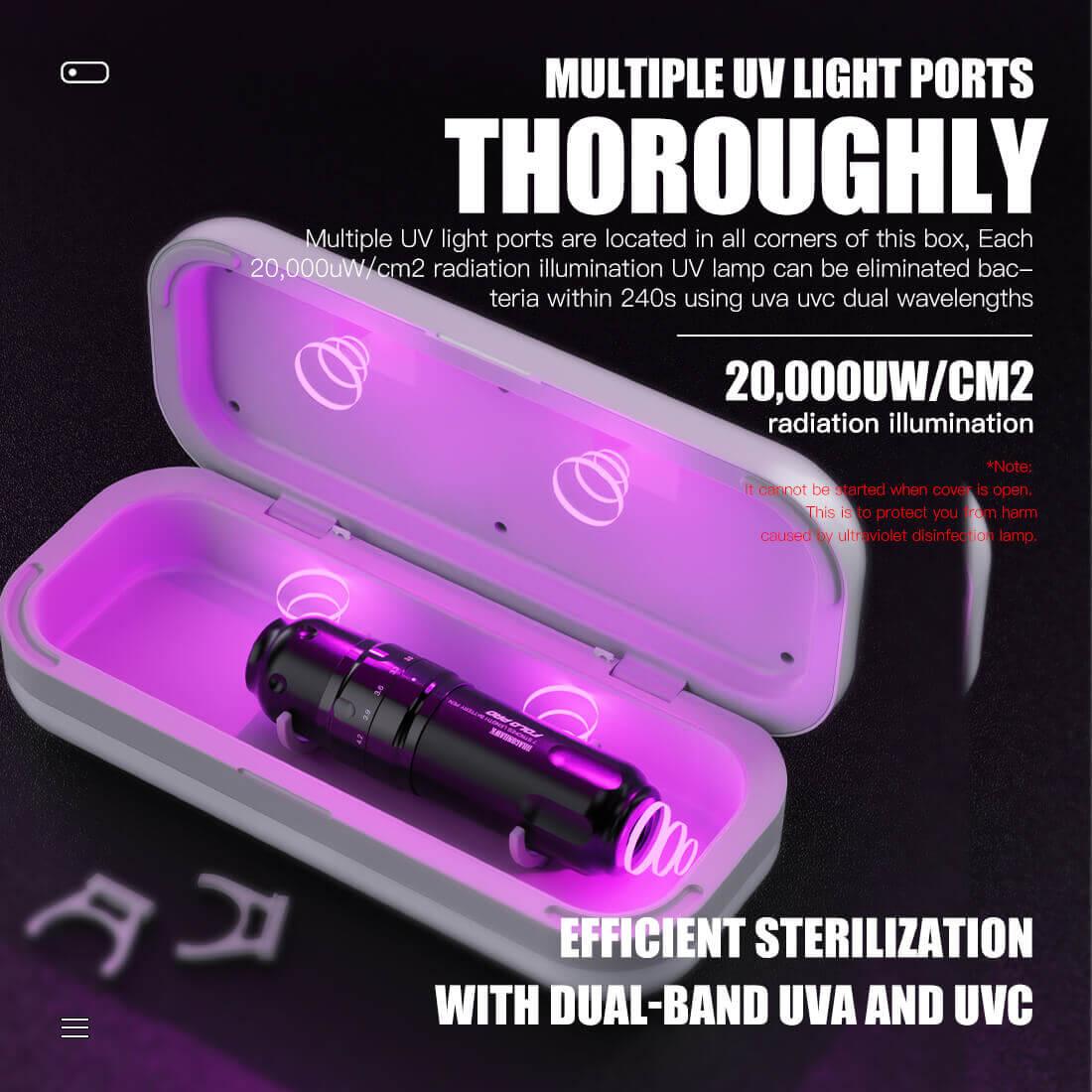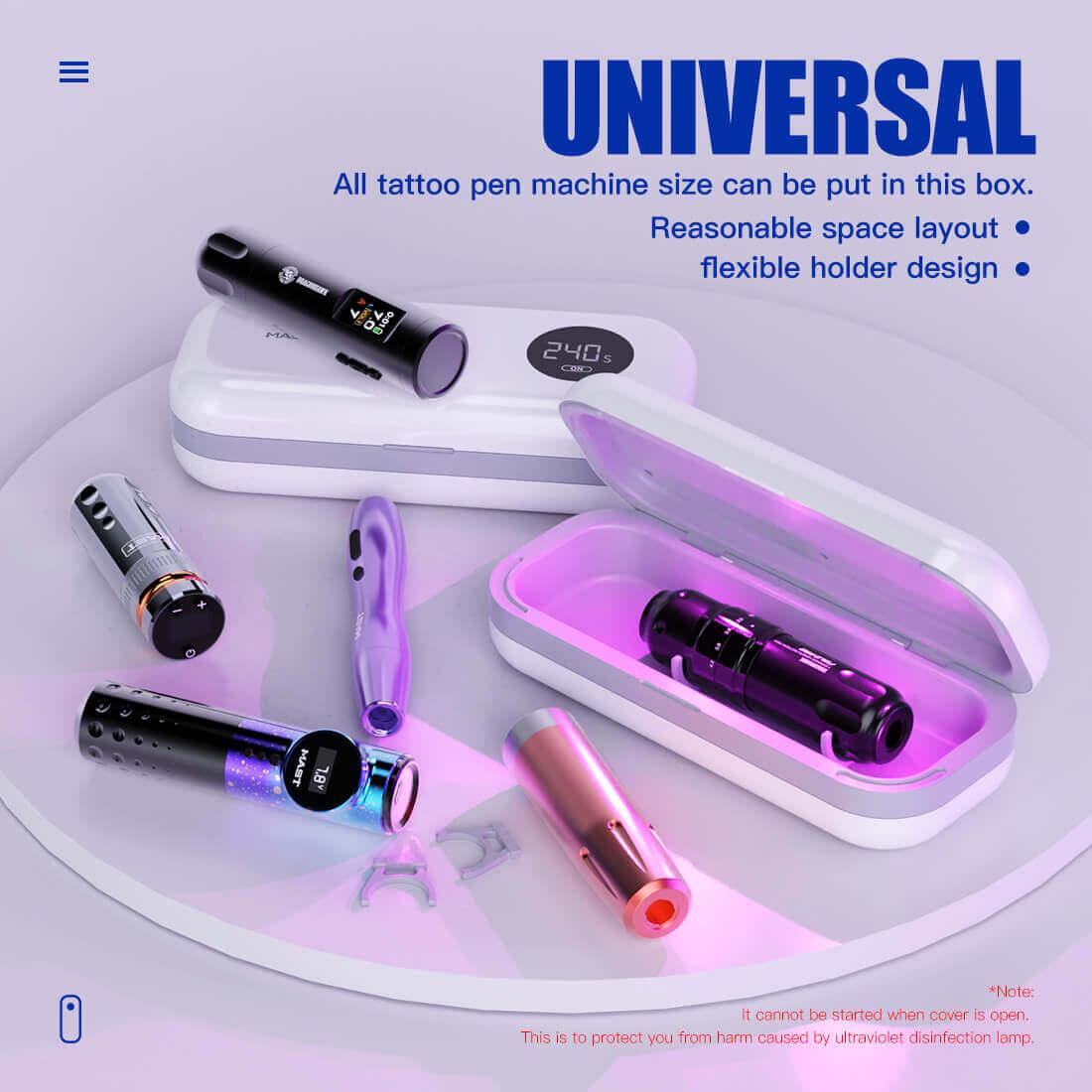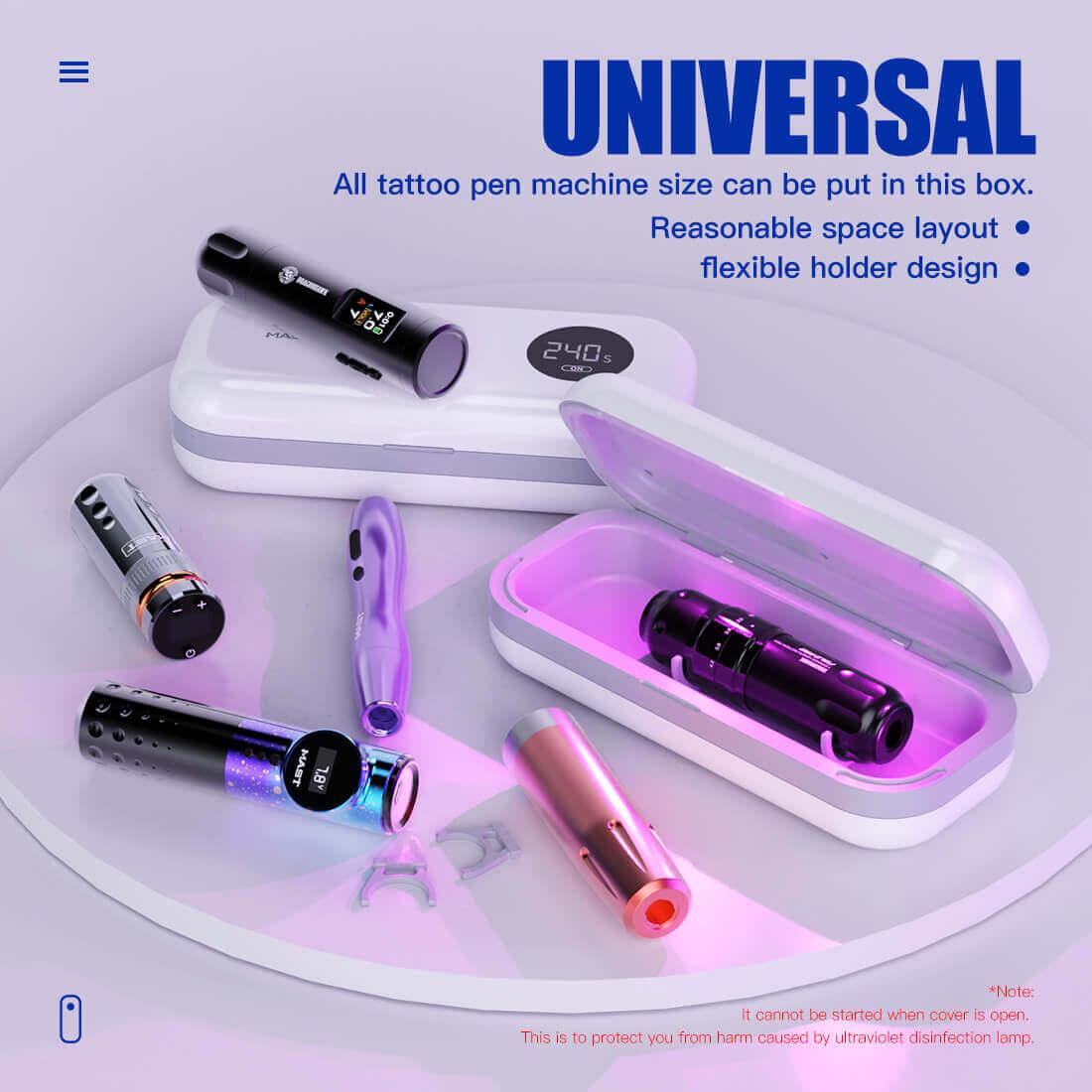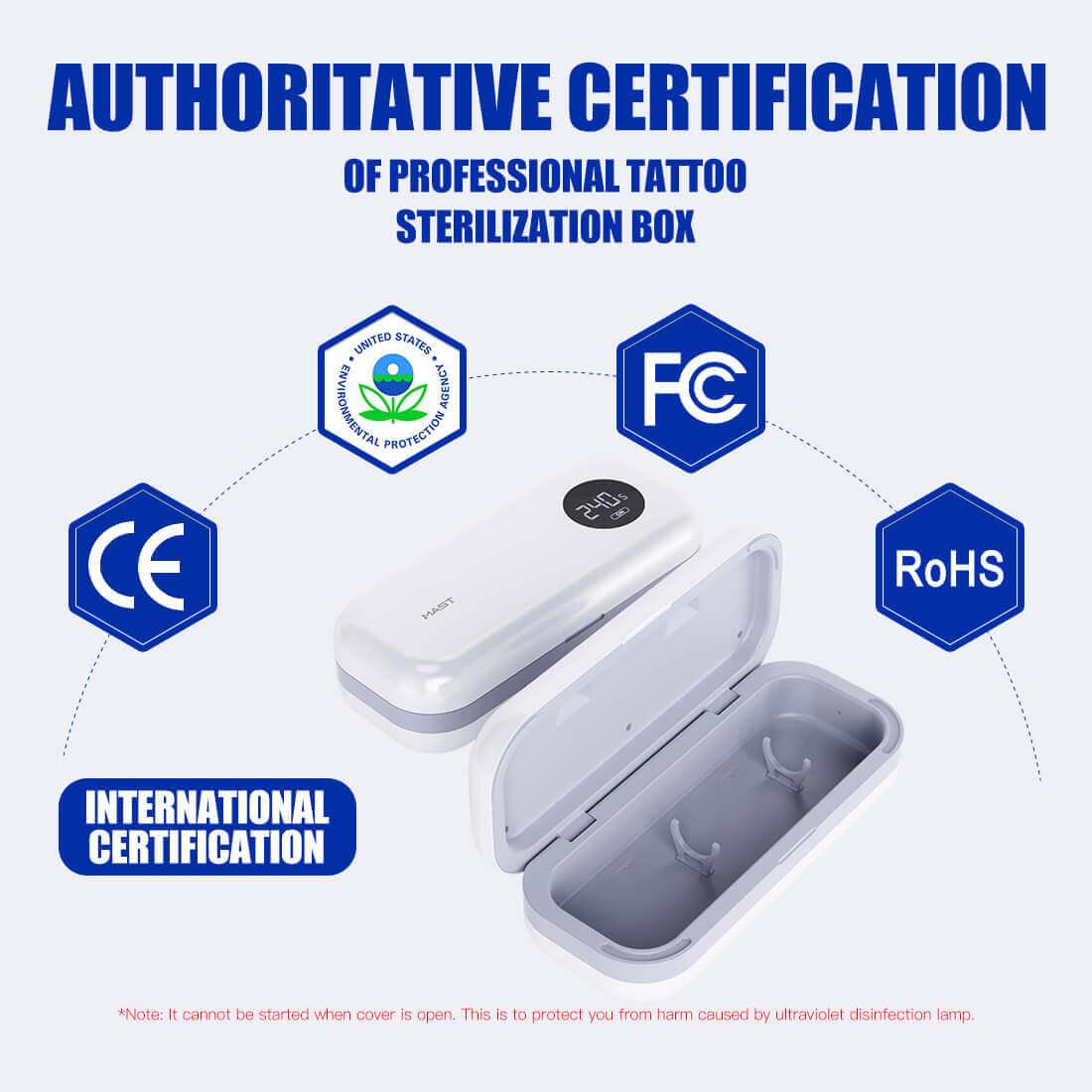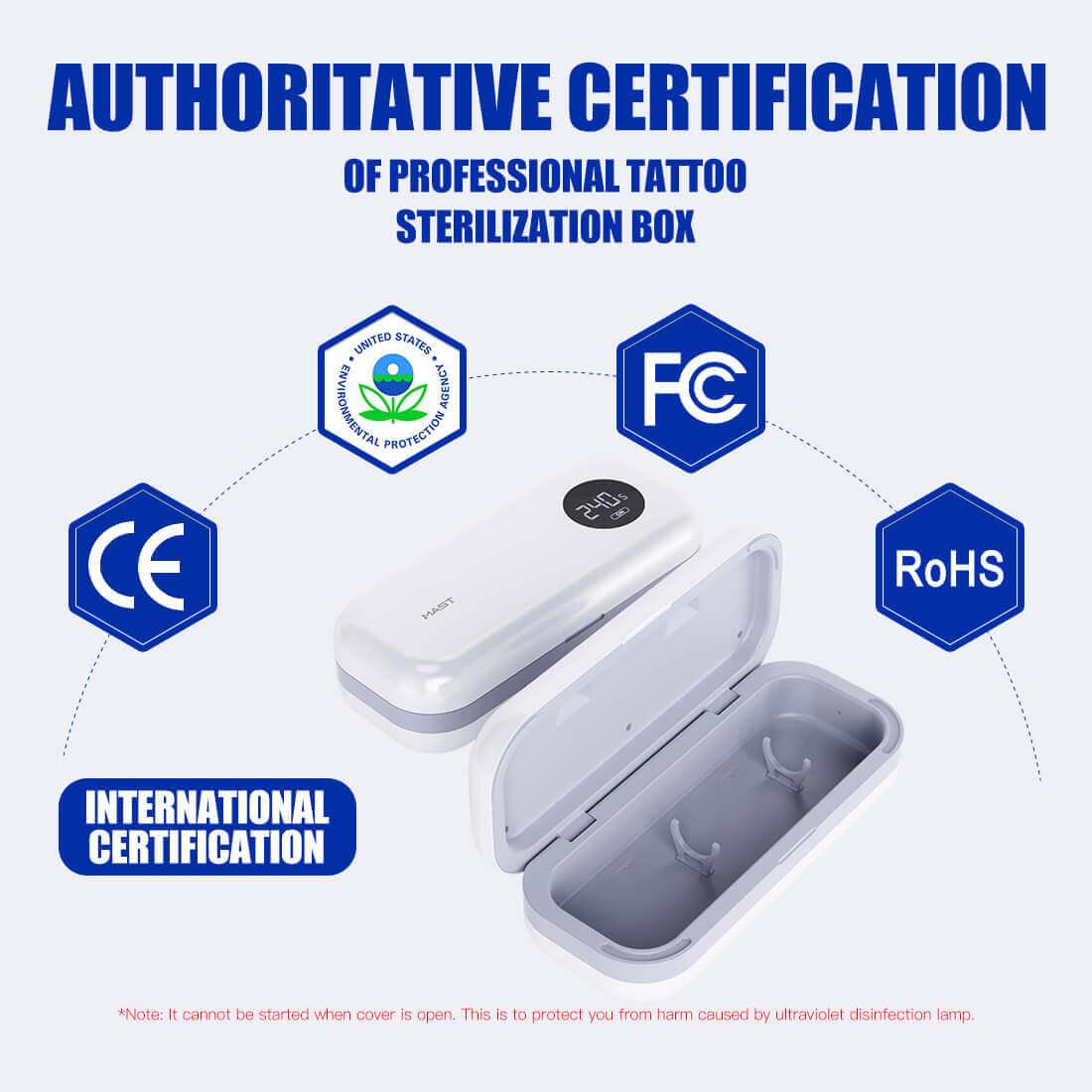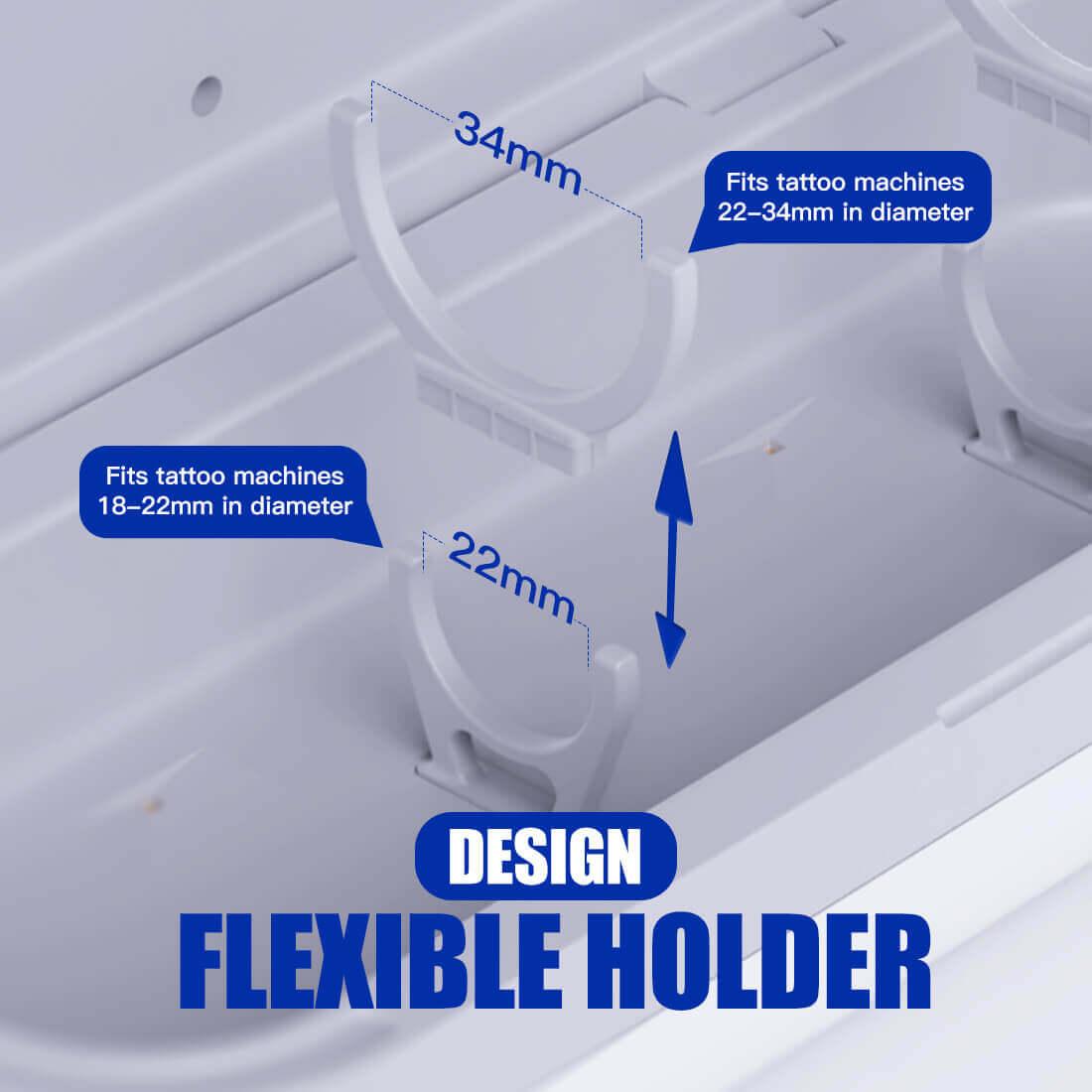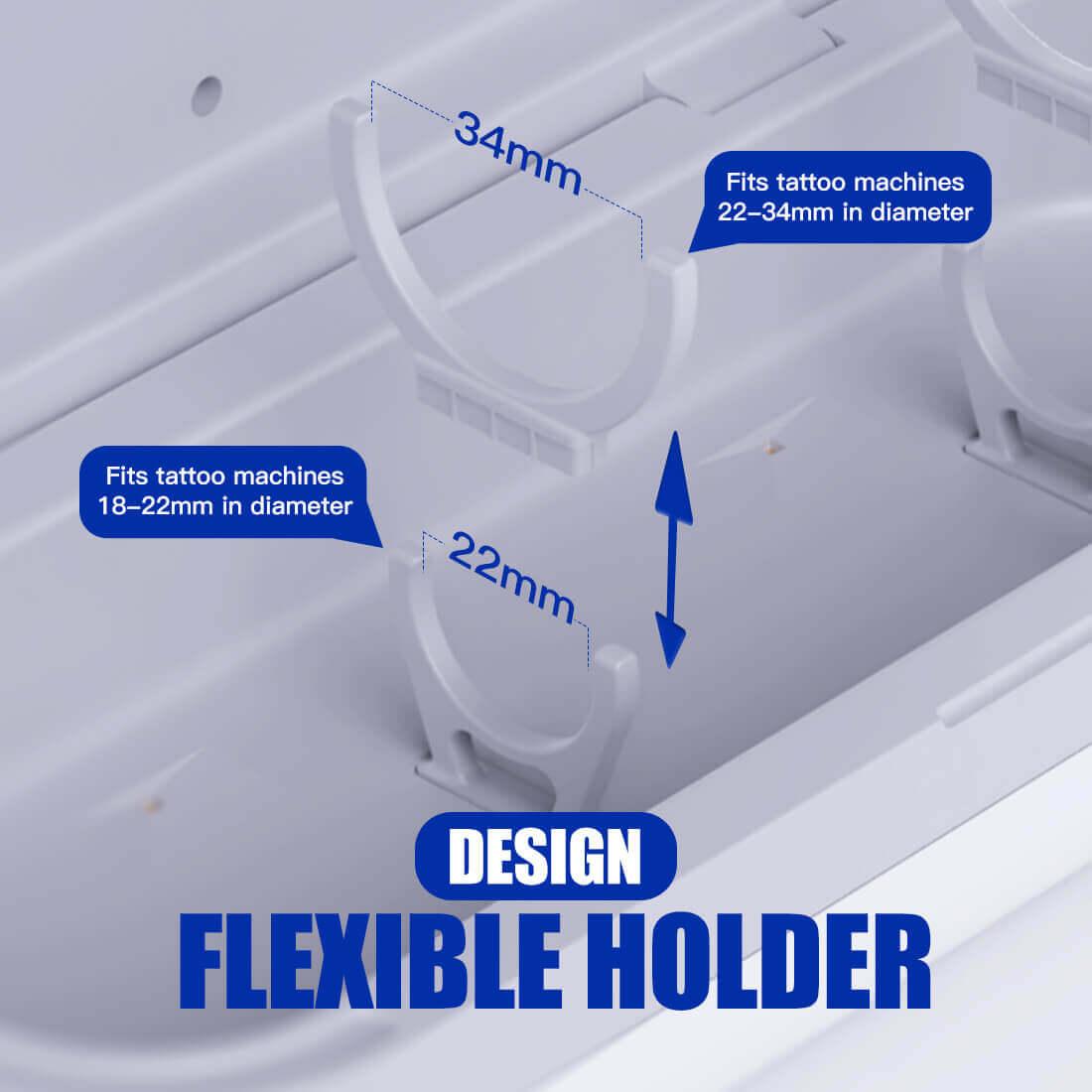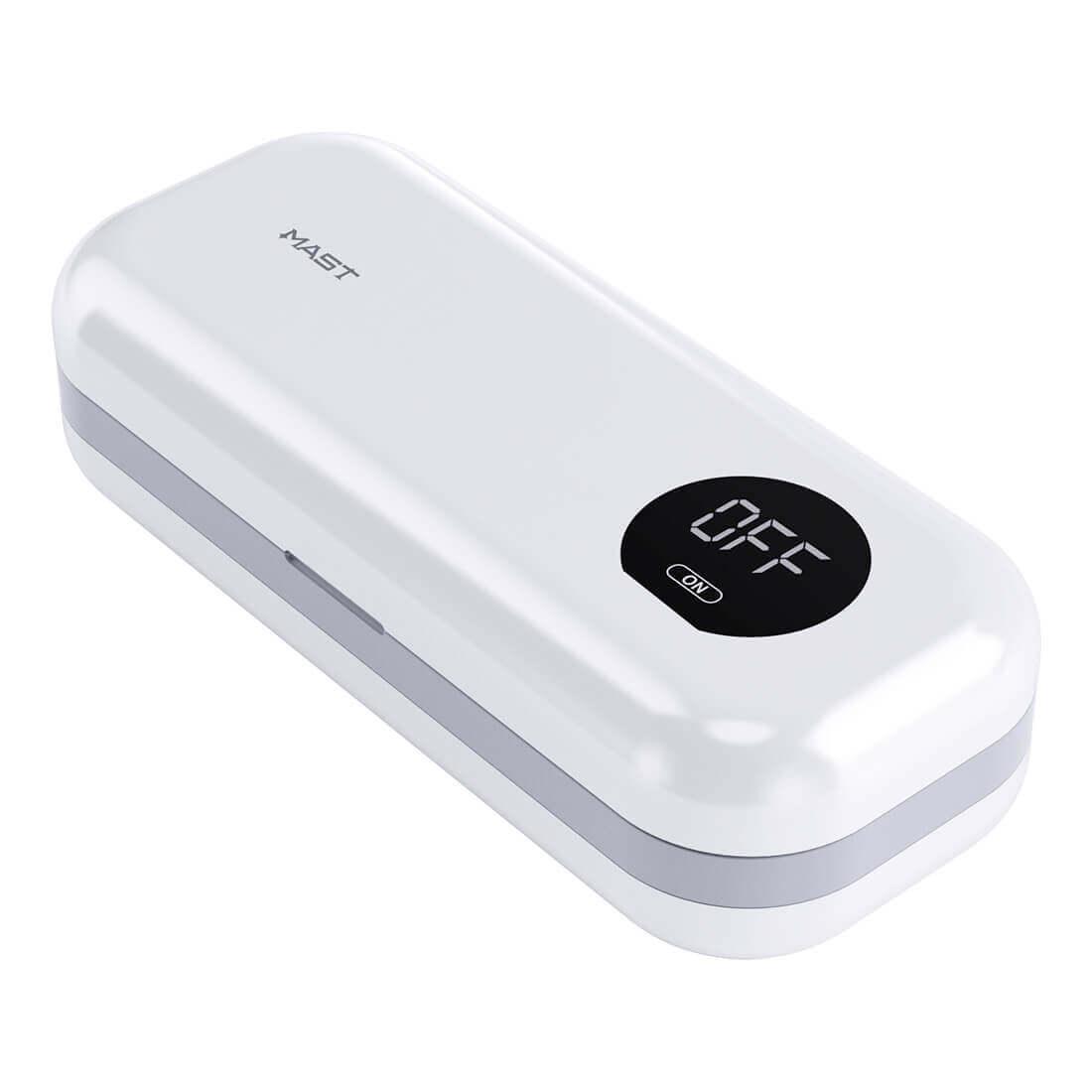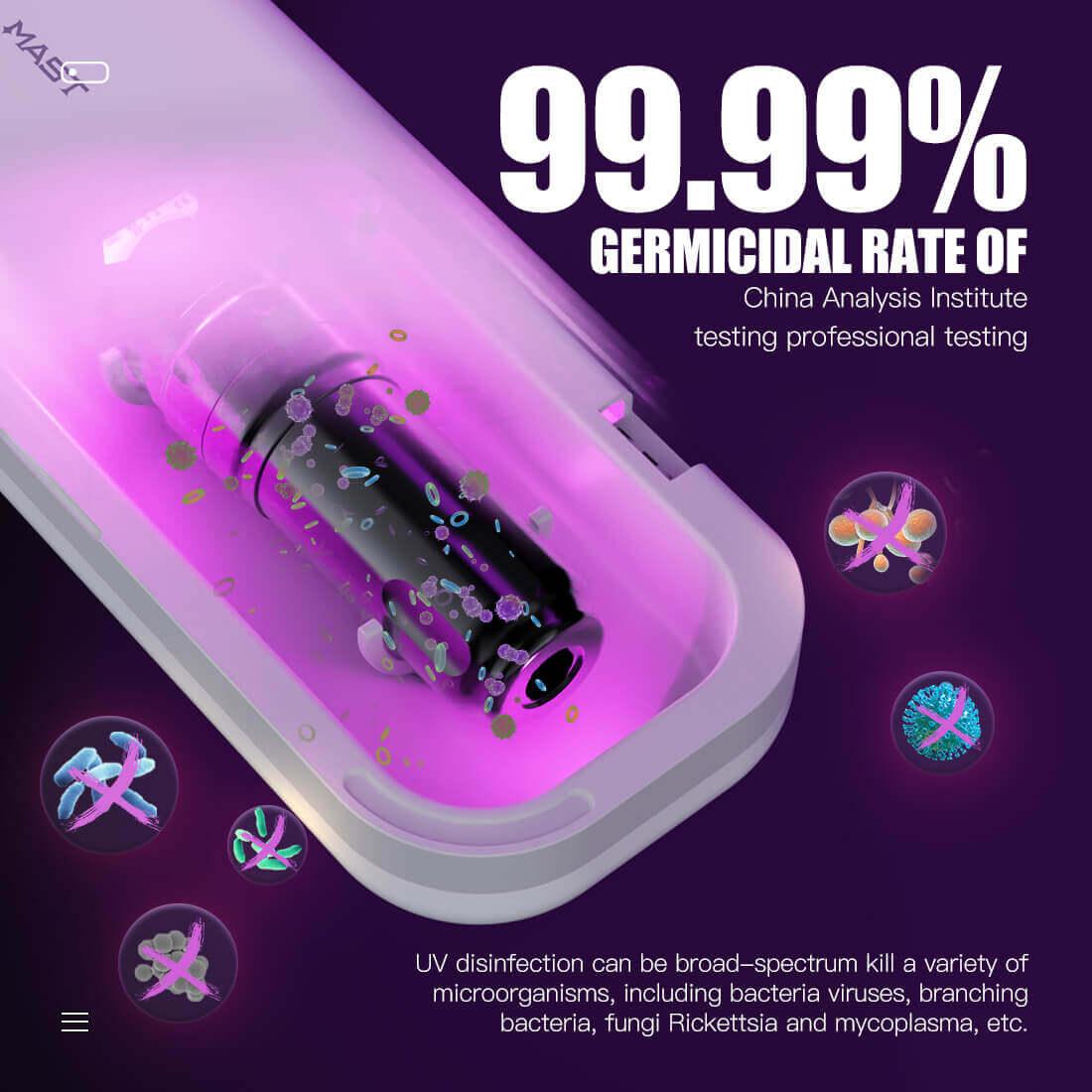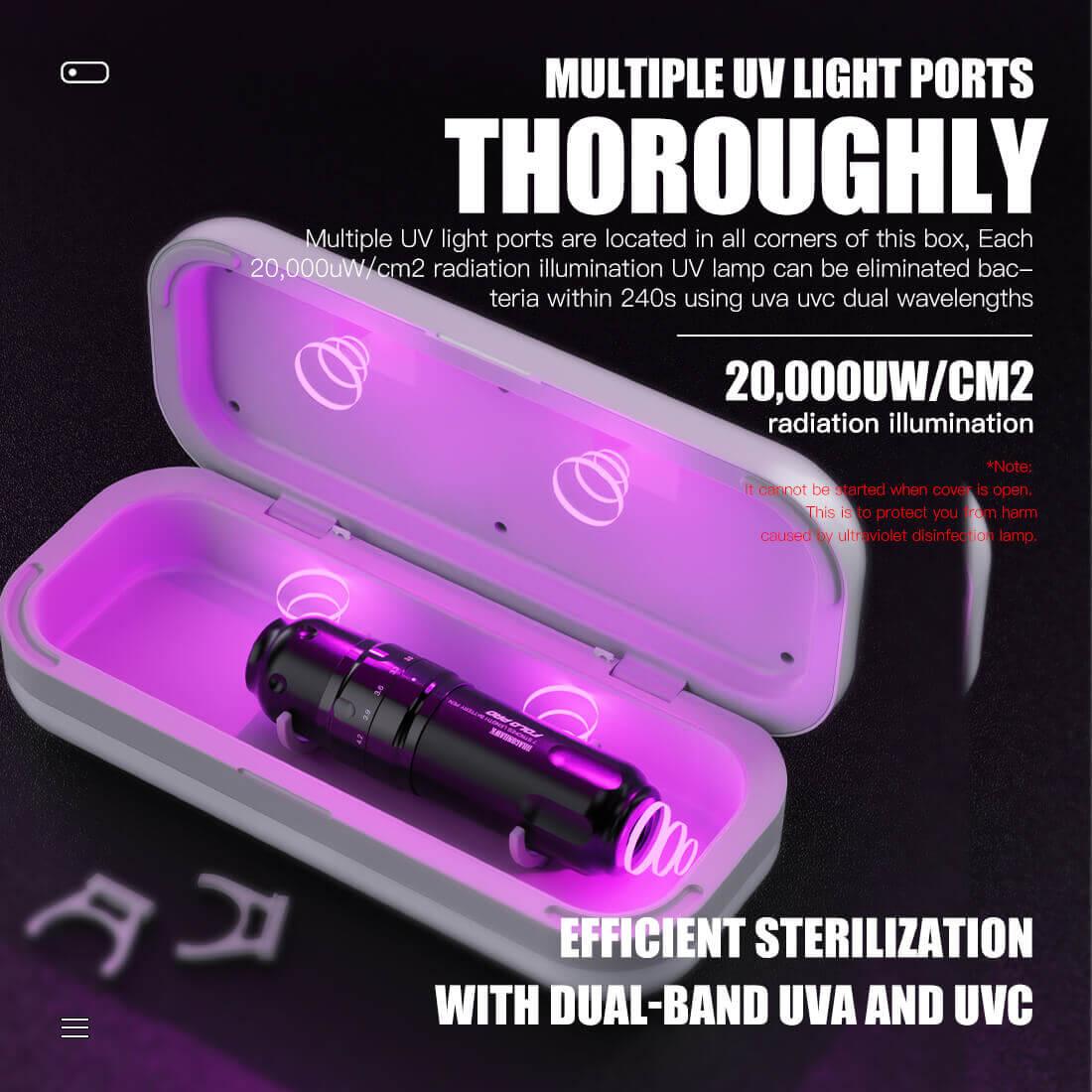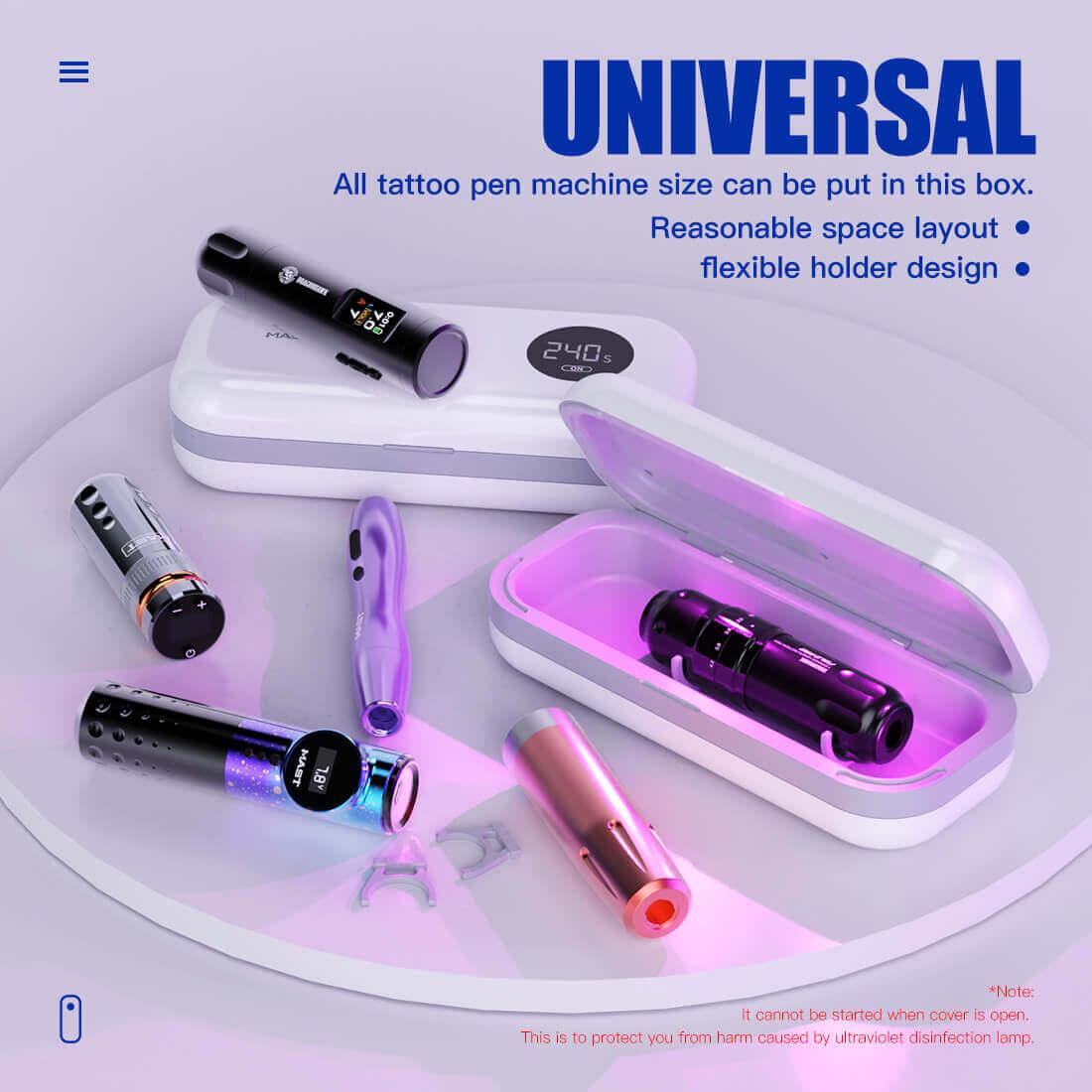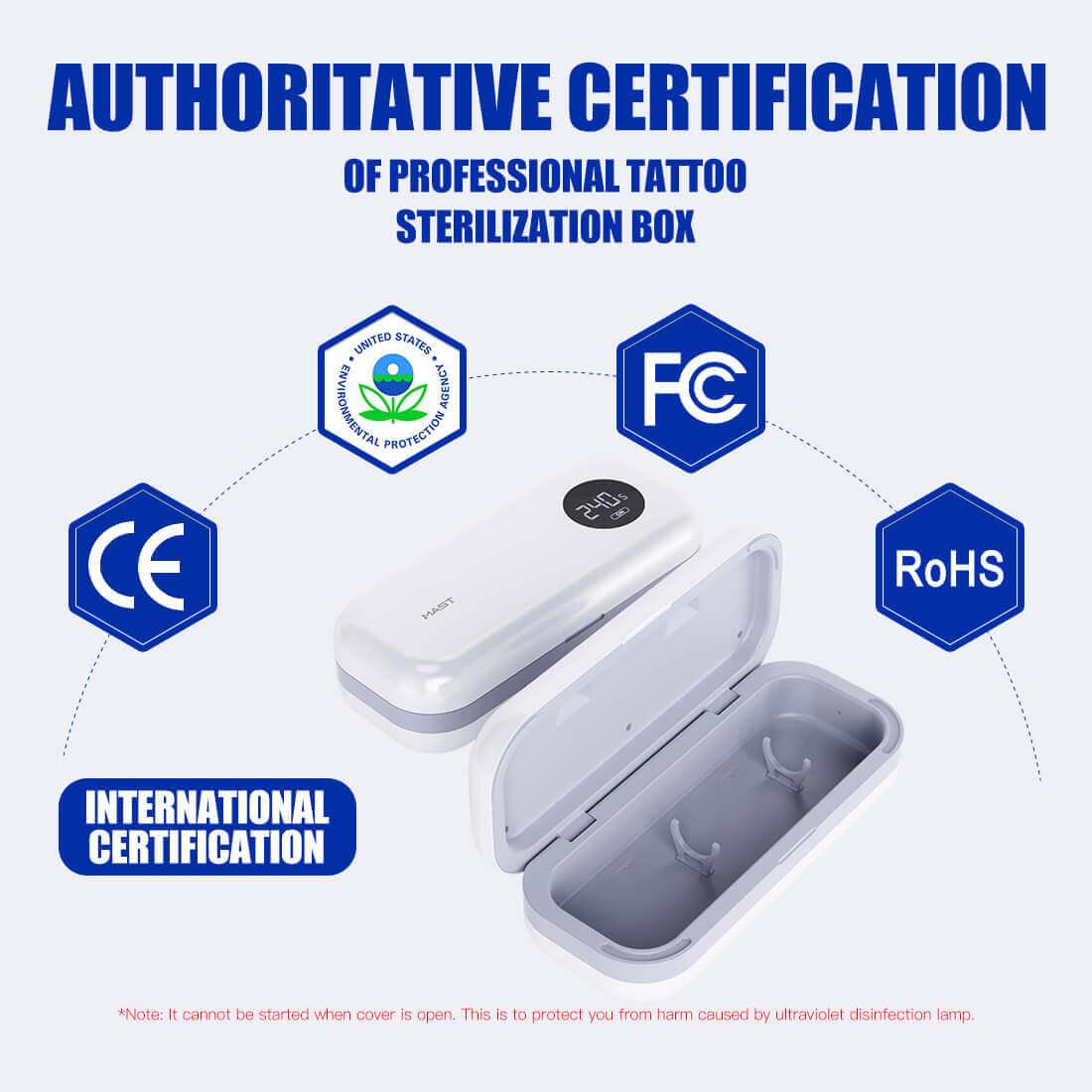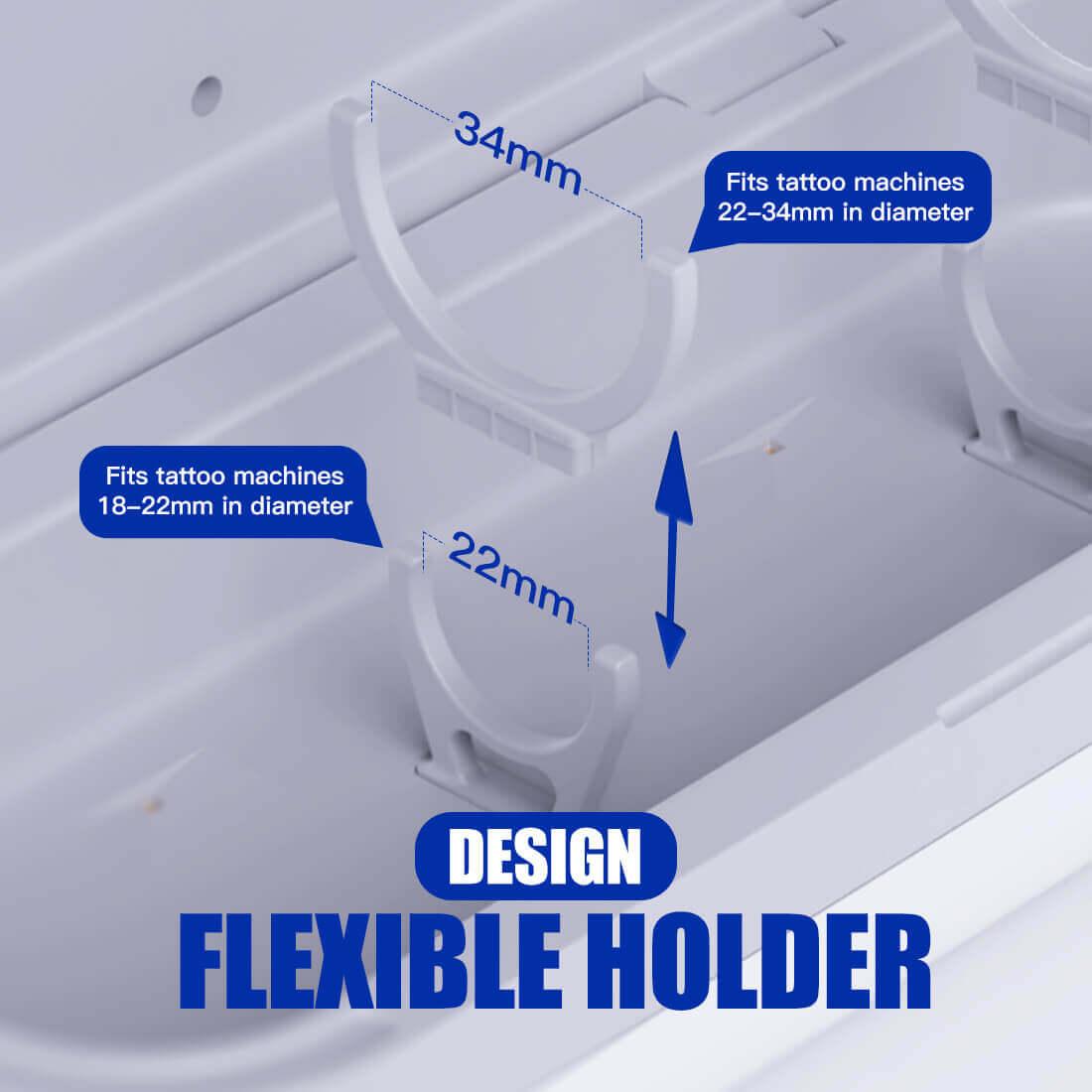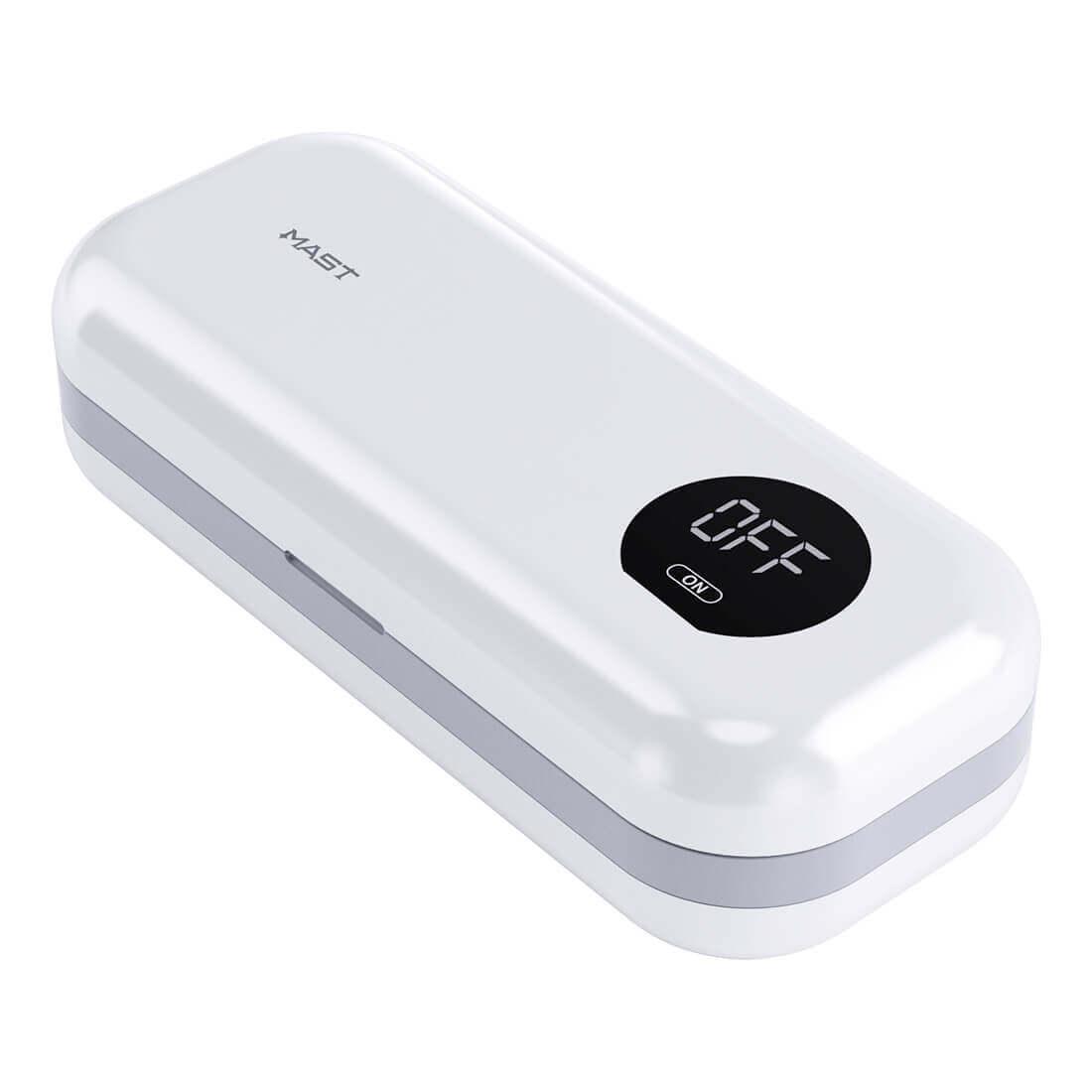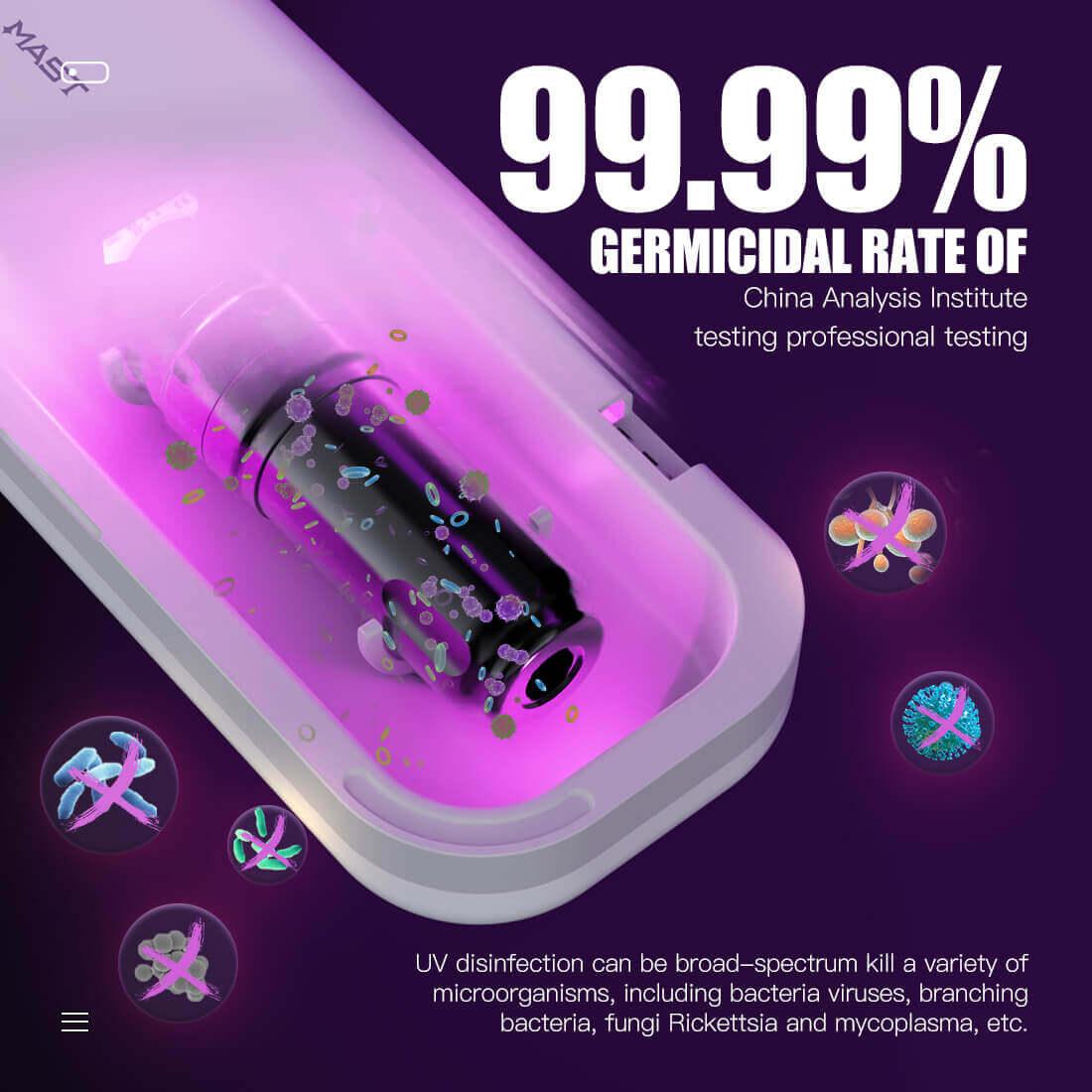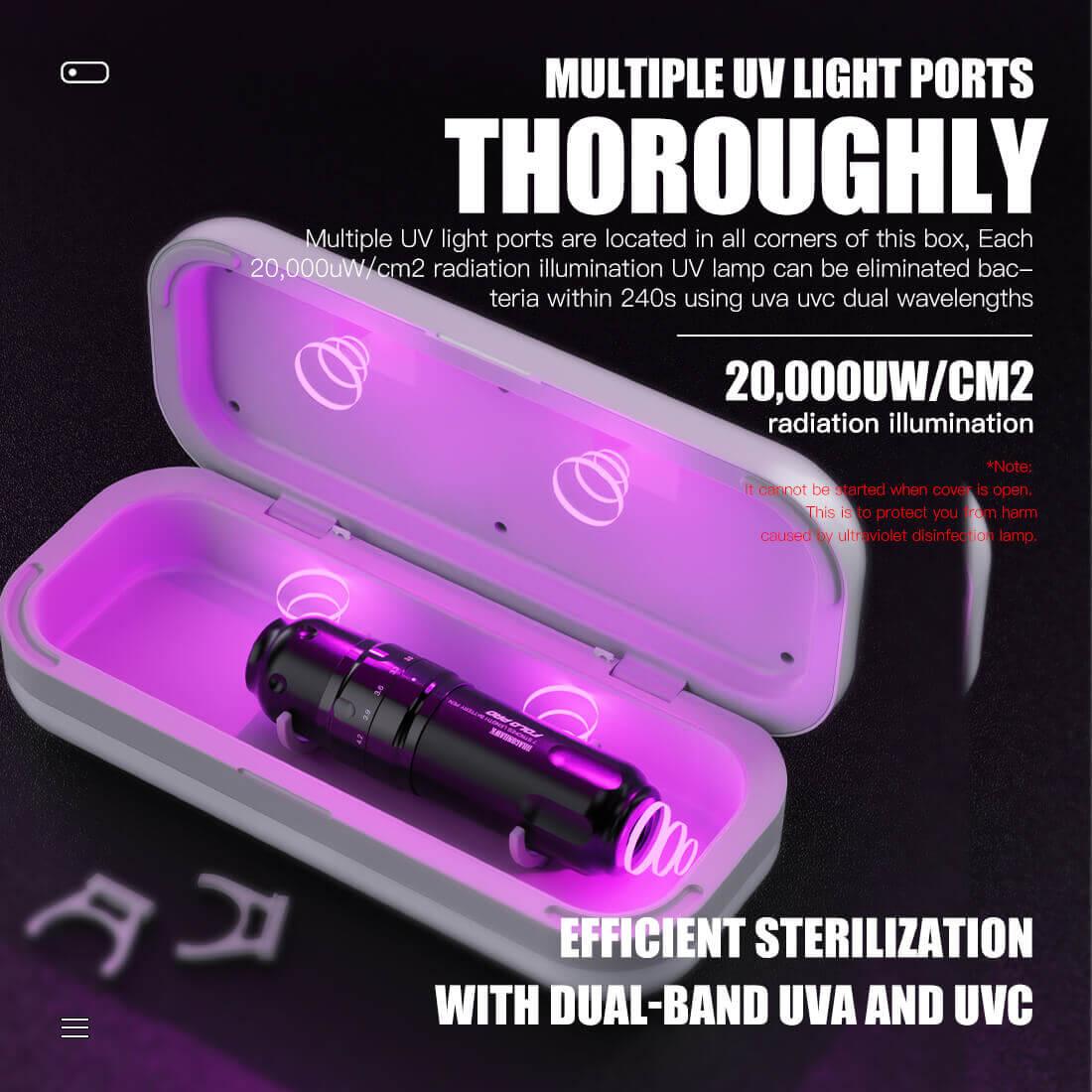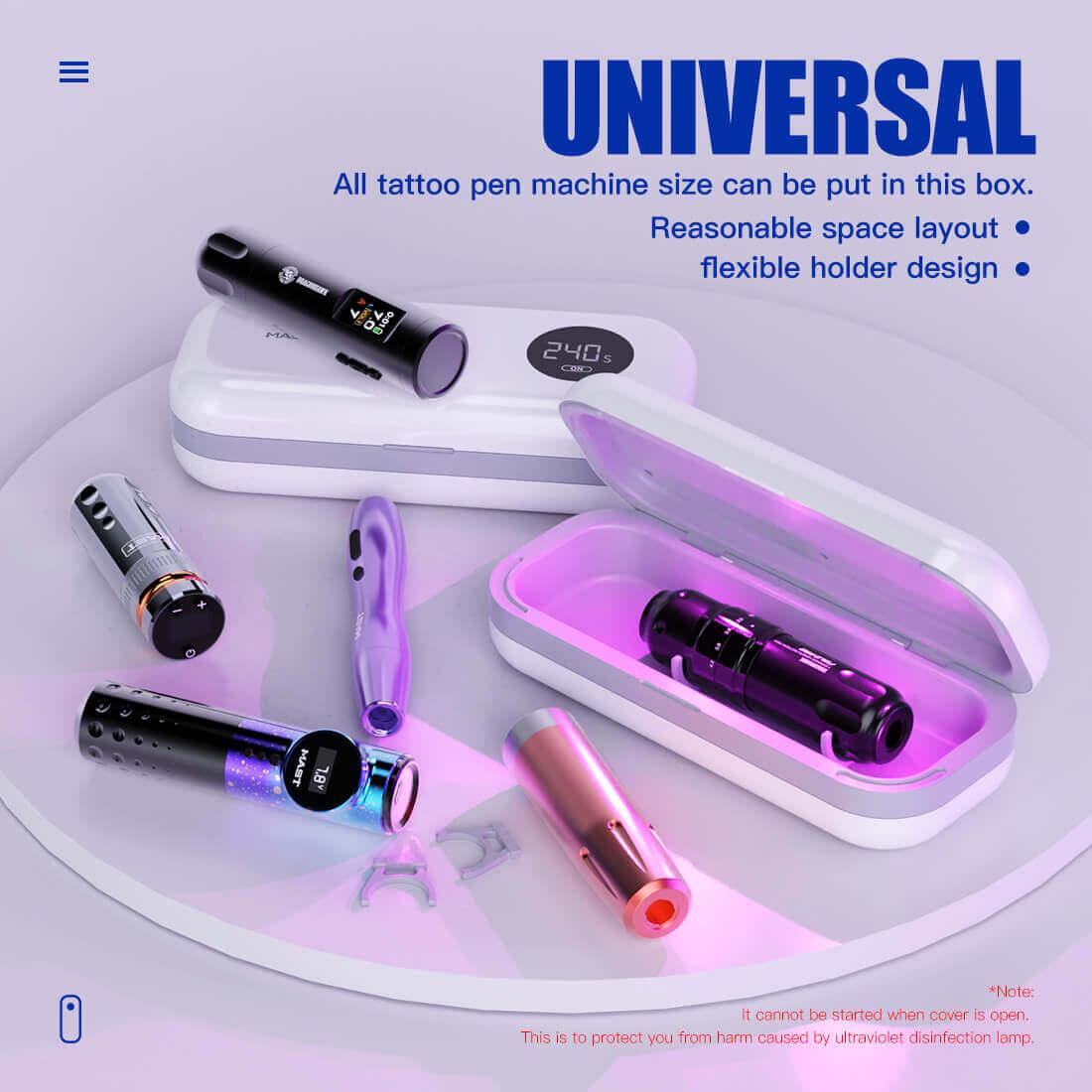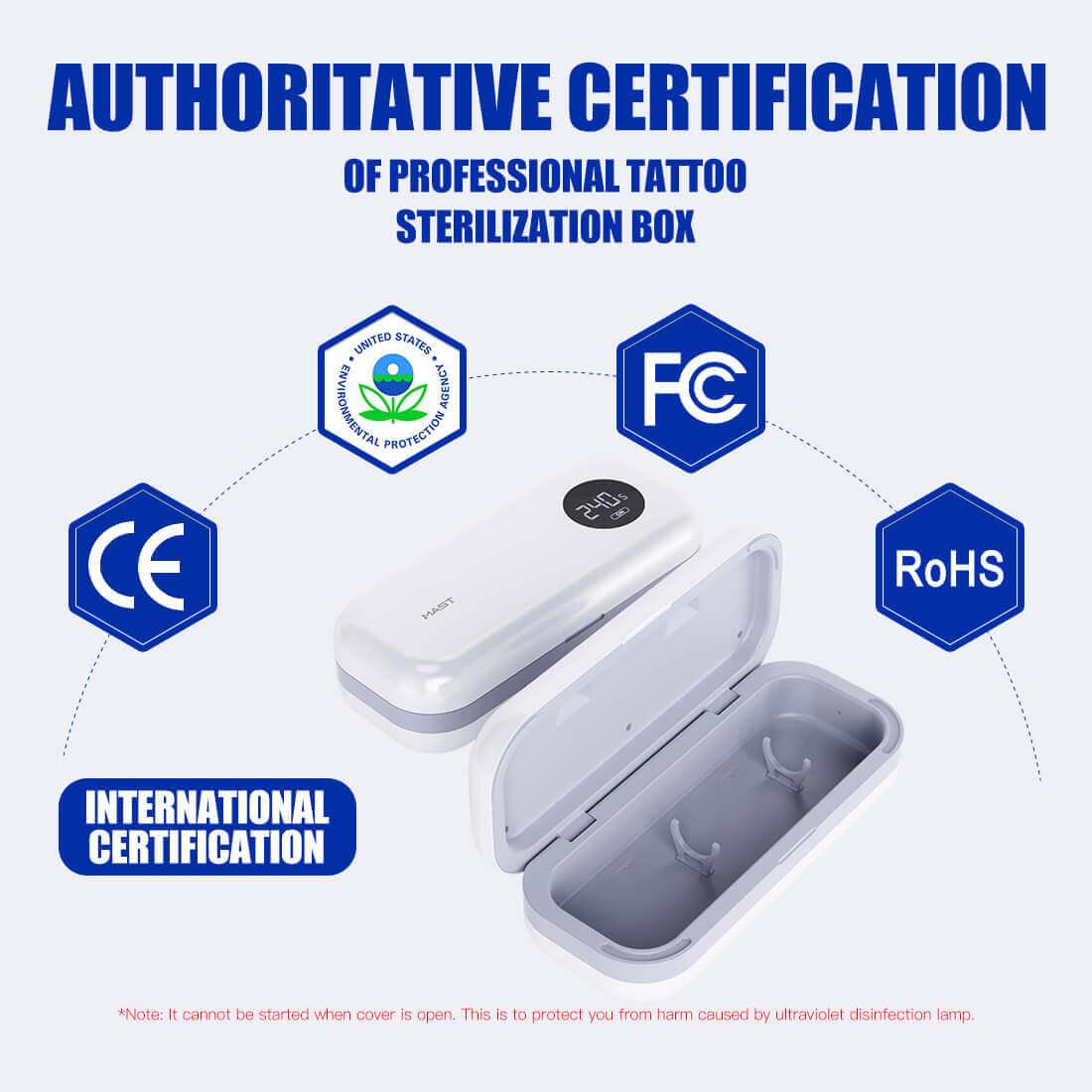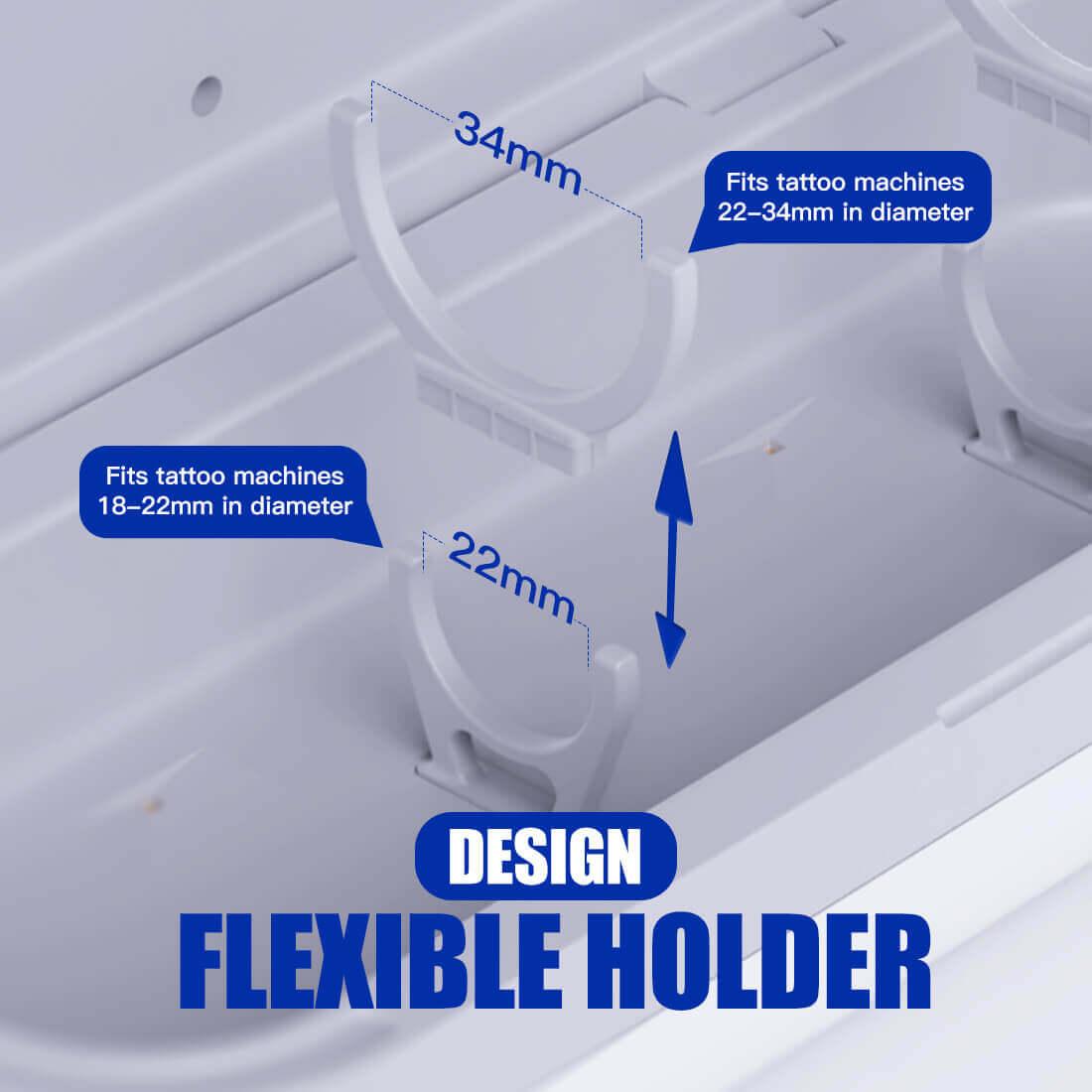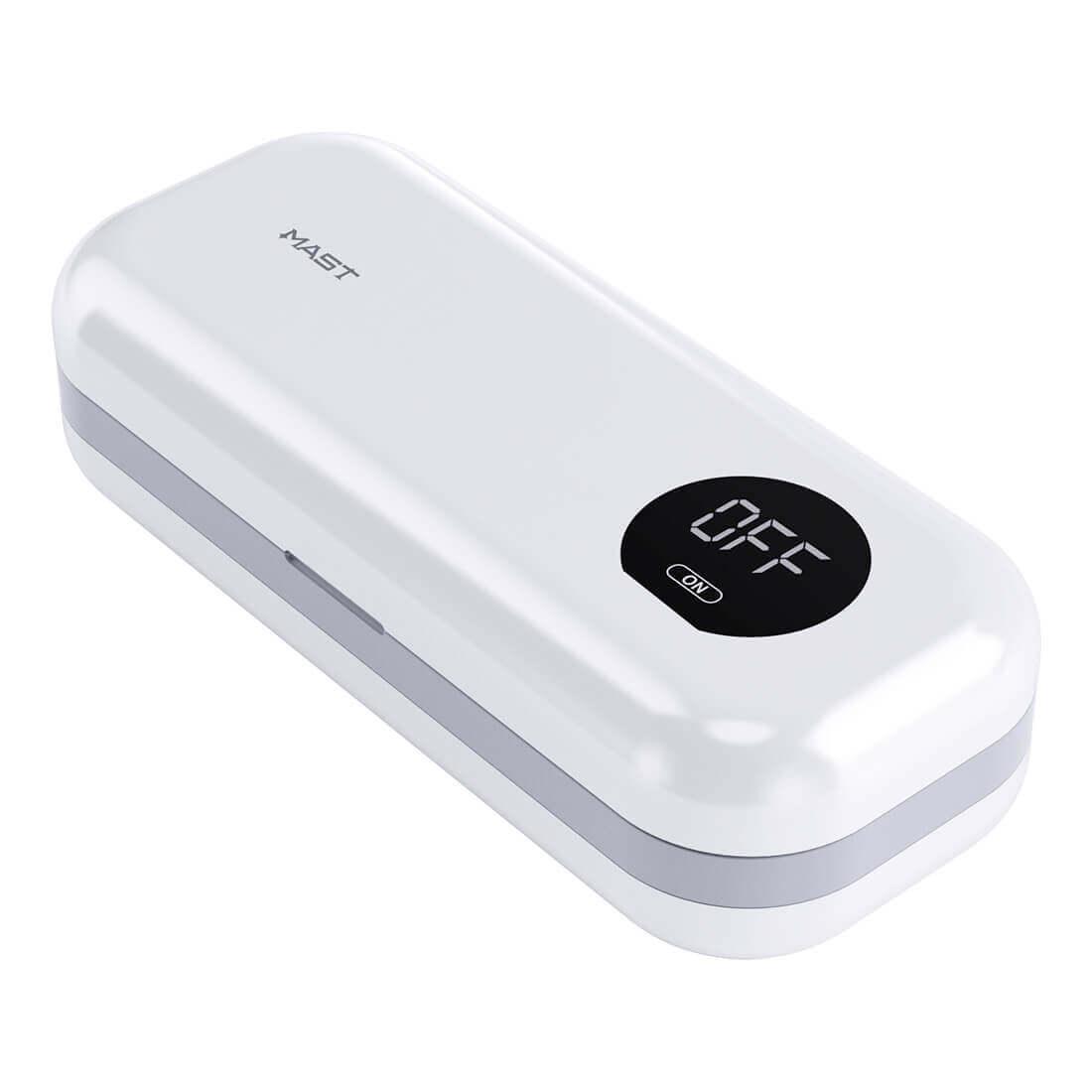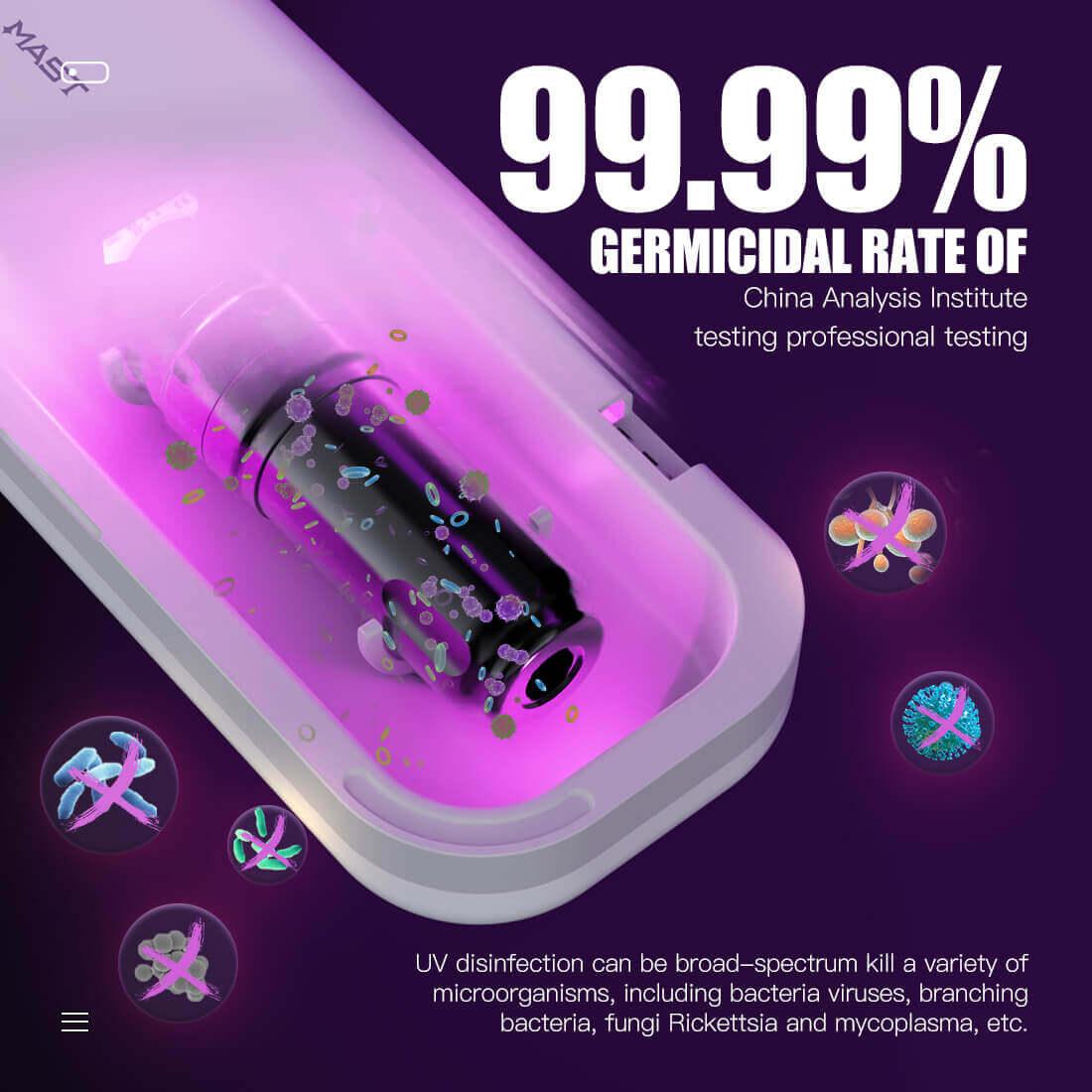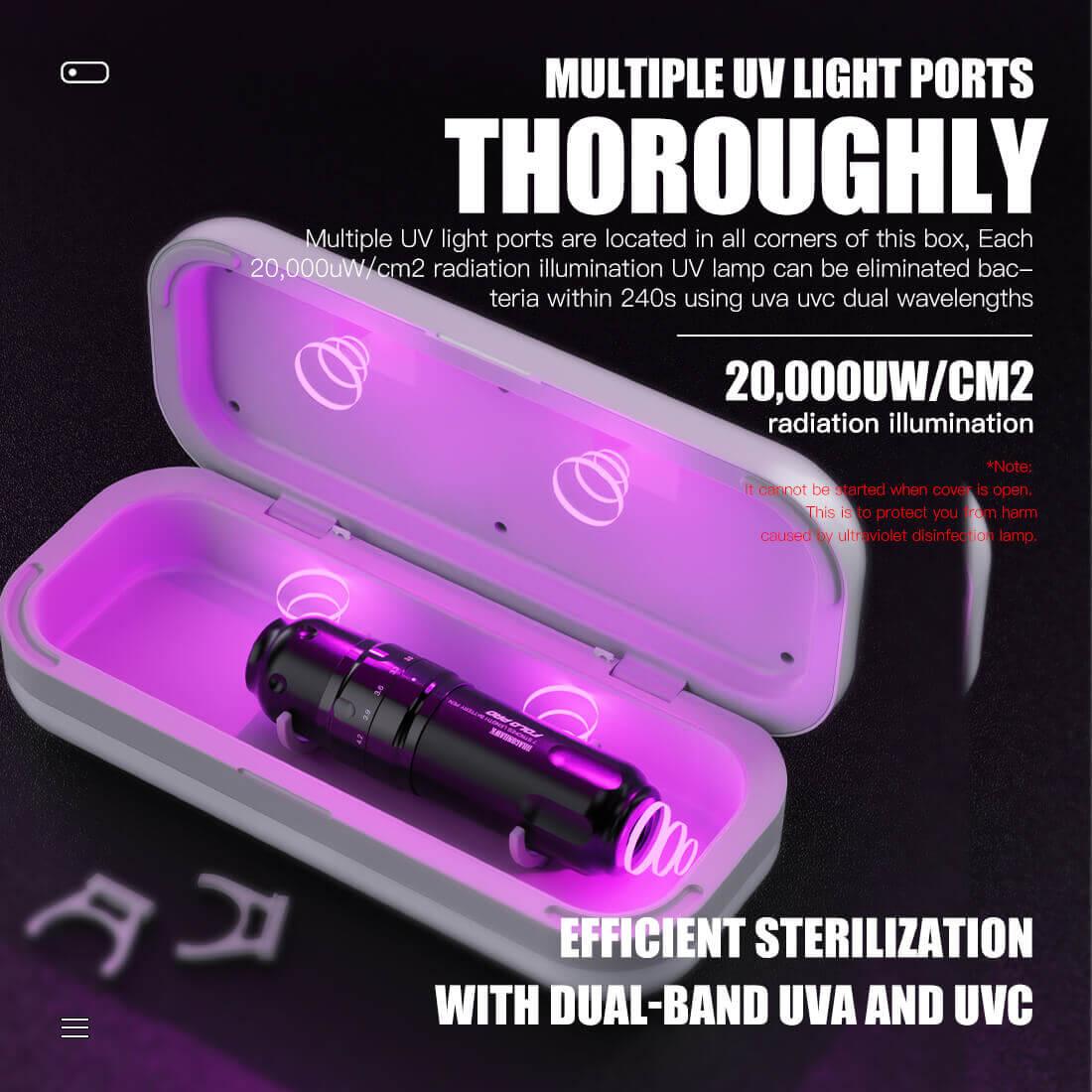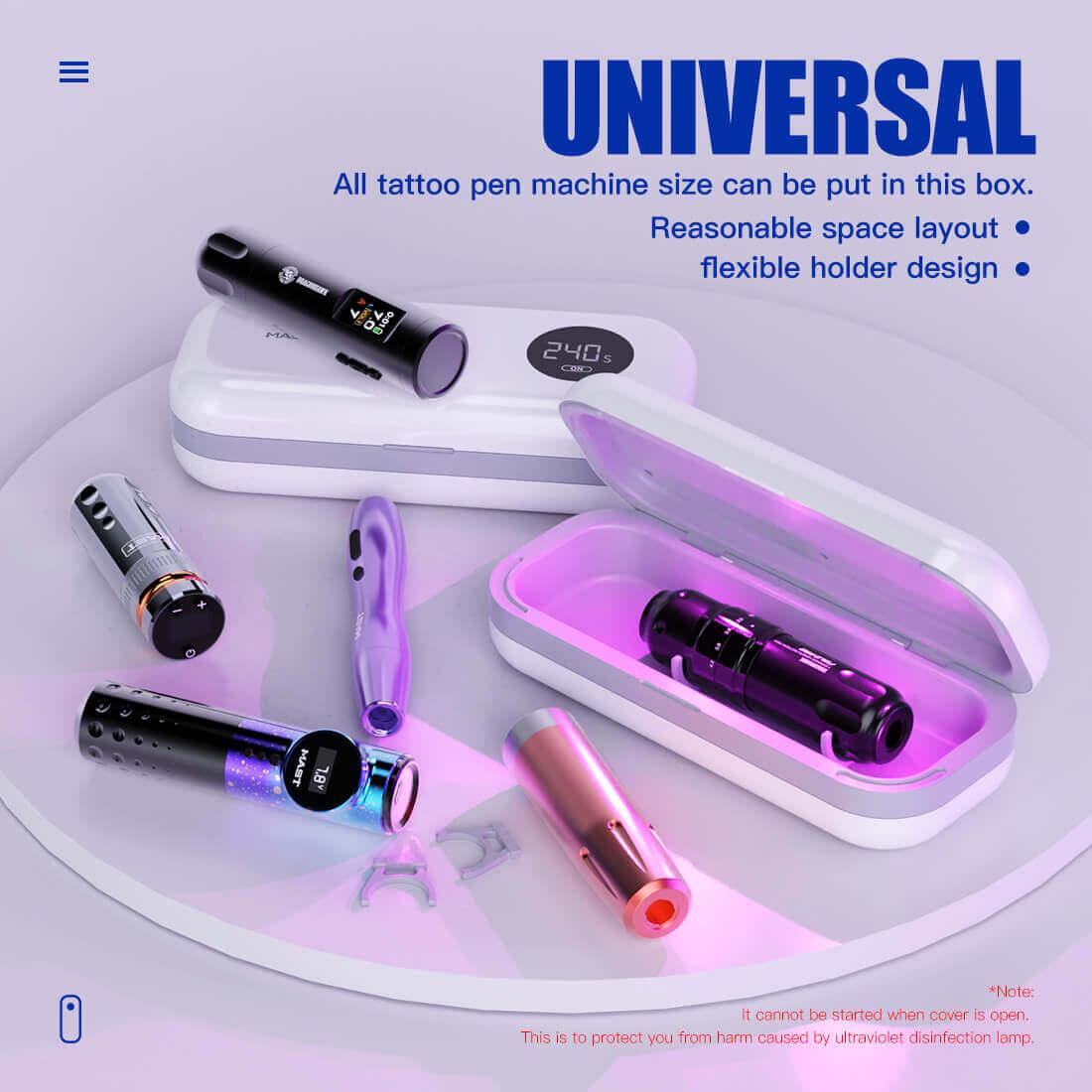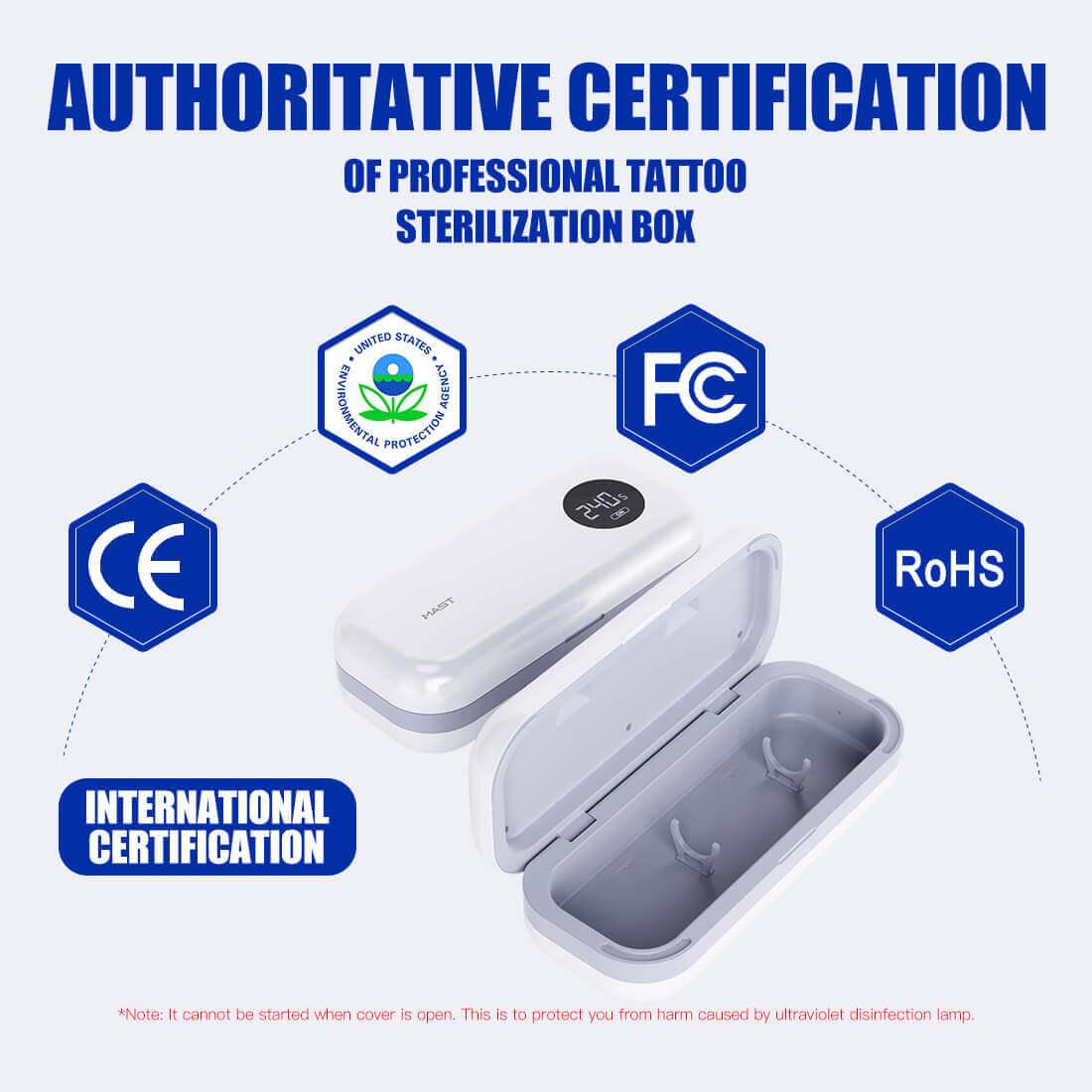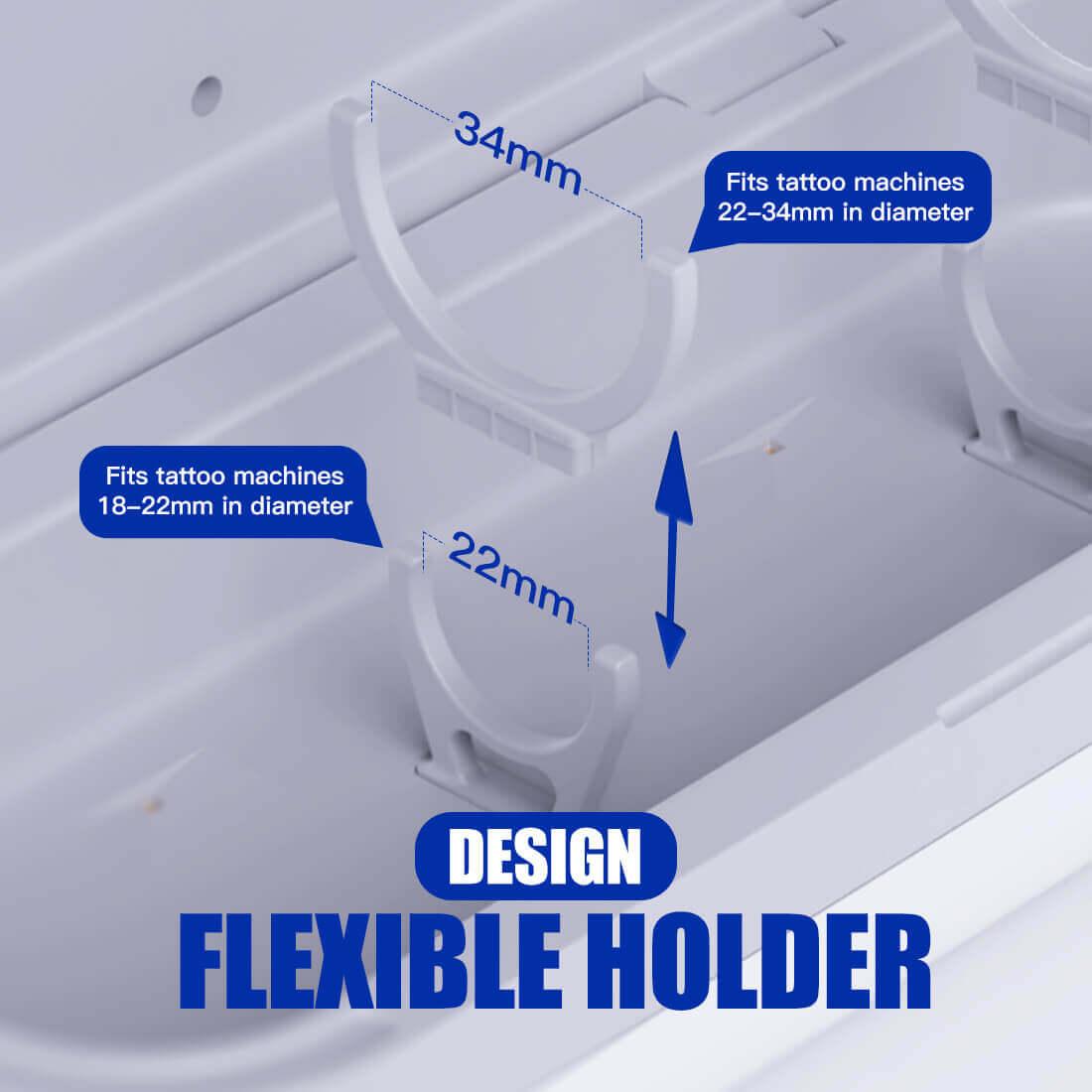 Mast Tattoo Sterilization Box
A genius way to clean your tattoo machine, the Mast Sterilization Box.
It encompasses a comprehensive sterilization for tattoo machines and enhance convenience for tattoo artists. This innovative solution caters to the needs of a wide range of tattoo artists.
Portable UV+UVC Light Sterilization Box: Compact dimensions: 22cm x 9.2cm x 5.8cm With a 99.99% germicidal rate, the UV disinfection technology can effectively eliminate various microorganisms, including bacteria, viruses, branching bacteria, fungi, Rickettsia, and mycoplasma.

Multiple UV Light Ports: Equipped with multiple UV light ports positioned strategically throughout the box, ensuring thorough sterilization. Each UV lamp emits 20,000uW/cm2 radiation illumination, utilizing UVA dual wavelengths to eradicate bacteria within 240 seconds.

Auto-Off Protection: Simply press the ON button, and the sterilization box will initiate a 240-second countdown. If the lid is accidentally opened during the process, the sterilization operation will automatically halt to prevent human exposure, ensuring safety and peace of mind.

International Certifications Certifications: CE, FC, RoHS, and Environmental Protection Agency of the US.

Flexible Holder Design for Enhanced Sterilization: The innovative design includes a flexible holder that accommodates tattoo pen machines of various sizes. The well-thought-out space layout allows for effective sterilization, catering to machines with diameters ranging from 22mm to 34mm and 18mm to 22mm, ensuring the health and safety of your tattoo business.

Simplistic Design: Easy to Use, Sleek Appearance, Pearl White Color
Shipping Info
Our warehouse is in Christchurch, New Zealand. We ship every business day and our shipping takes on average 1-2days around NZ (check our reviews to see what our customers say!)
We ship worldwide - shipping is approx 2 weeks to most countries!
Get in touch with any questions, or to follow up with any queries on your order.