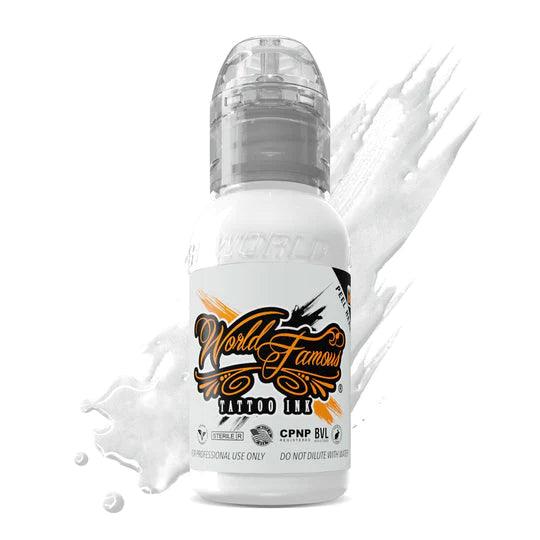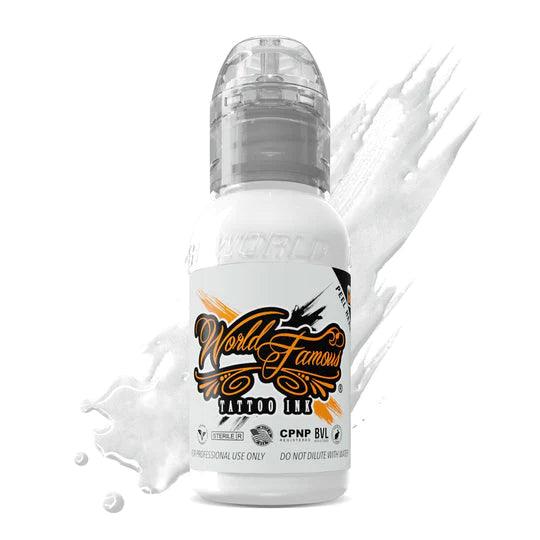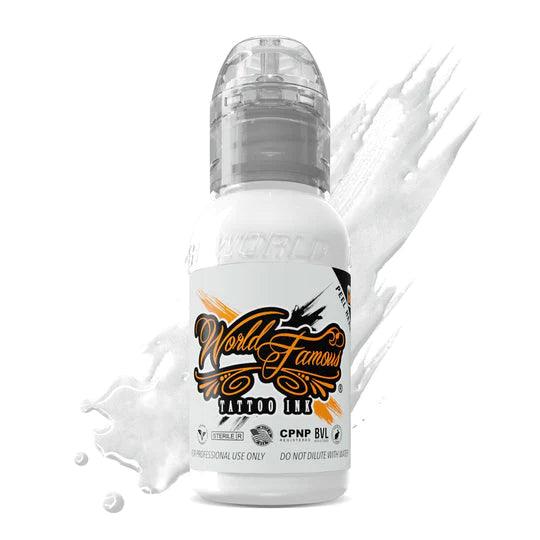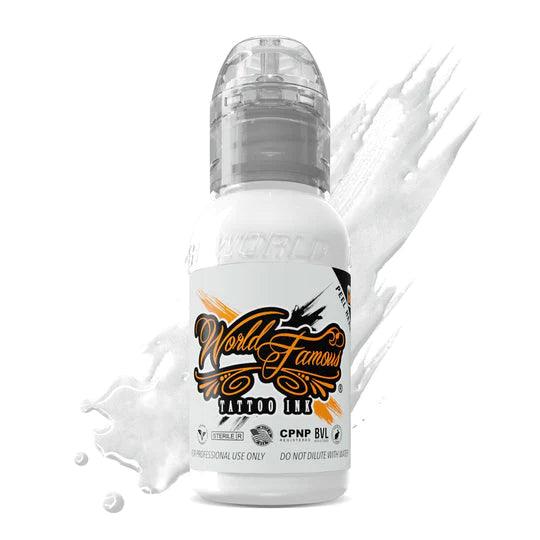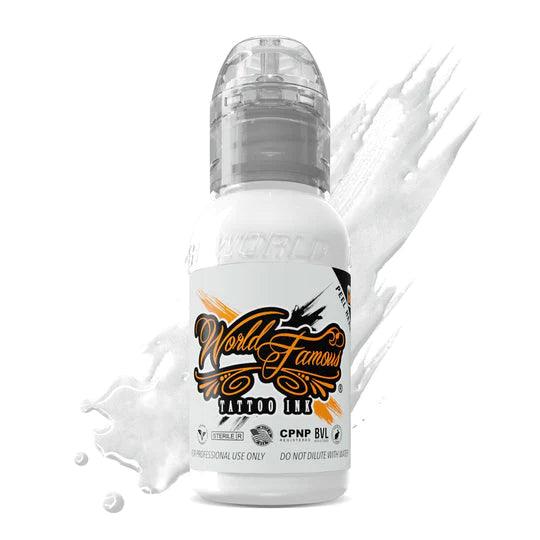 World Famous - White House Ink
The perfect, all around white. Consistent texture with maximum opacity.
Great for: Mixing or use in solid blocks of color. Every style of tattooing.
World Famous Tattoo Ink brings you premium quality tattoo ink with super high pigment content and an amazing flow rate. World Famous Ink flies into the skin and heals super fast. With a massive palette of colors for all of your great artwork, this ink will make your job as an artist much easier, and make your art really pop!
Contains zero animal products
Never tested on animals
More reliable and safer on skin
Longer lasting ink and better vibrancy
Available in 1oz, 4oz and 8oz
Shipping Info
Our warehouse is in Christchurch, New Zealand. We ship every business day and our shipping takes on average 1-2days around NZ (check our reviews to see what our customers say!)
We ship worldwide - shipping is approx 2 weeks to most countries!
Get in touch with any questions, or to follow up with any queries on your order.