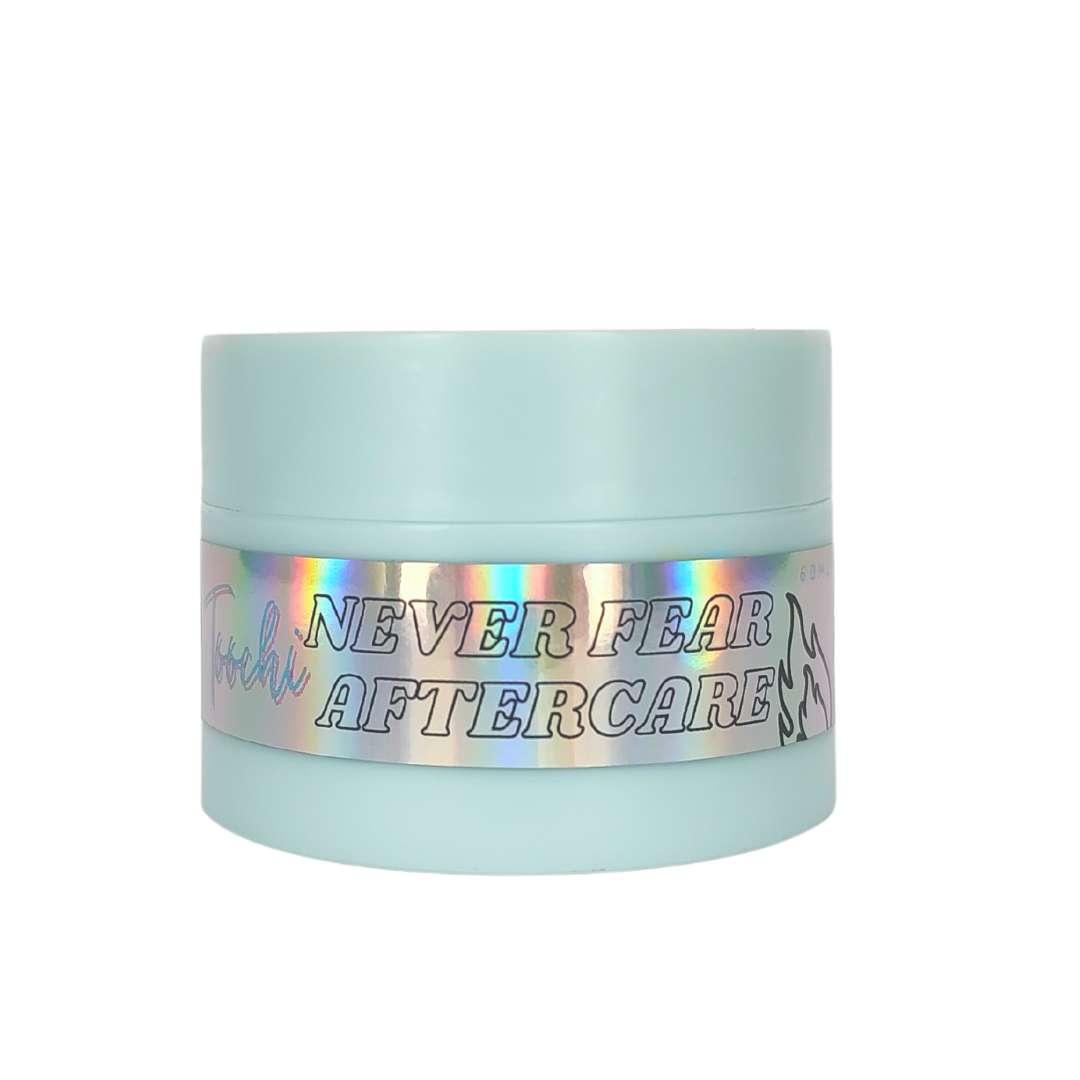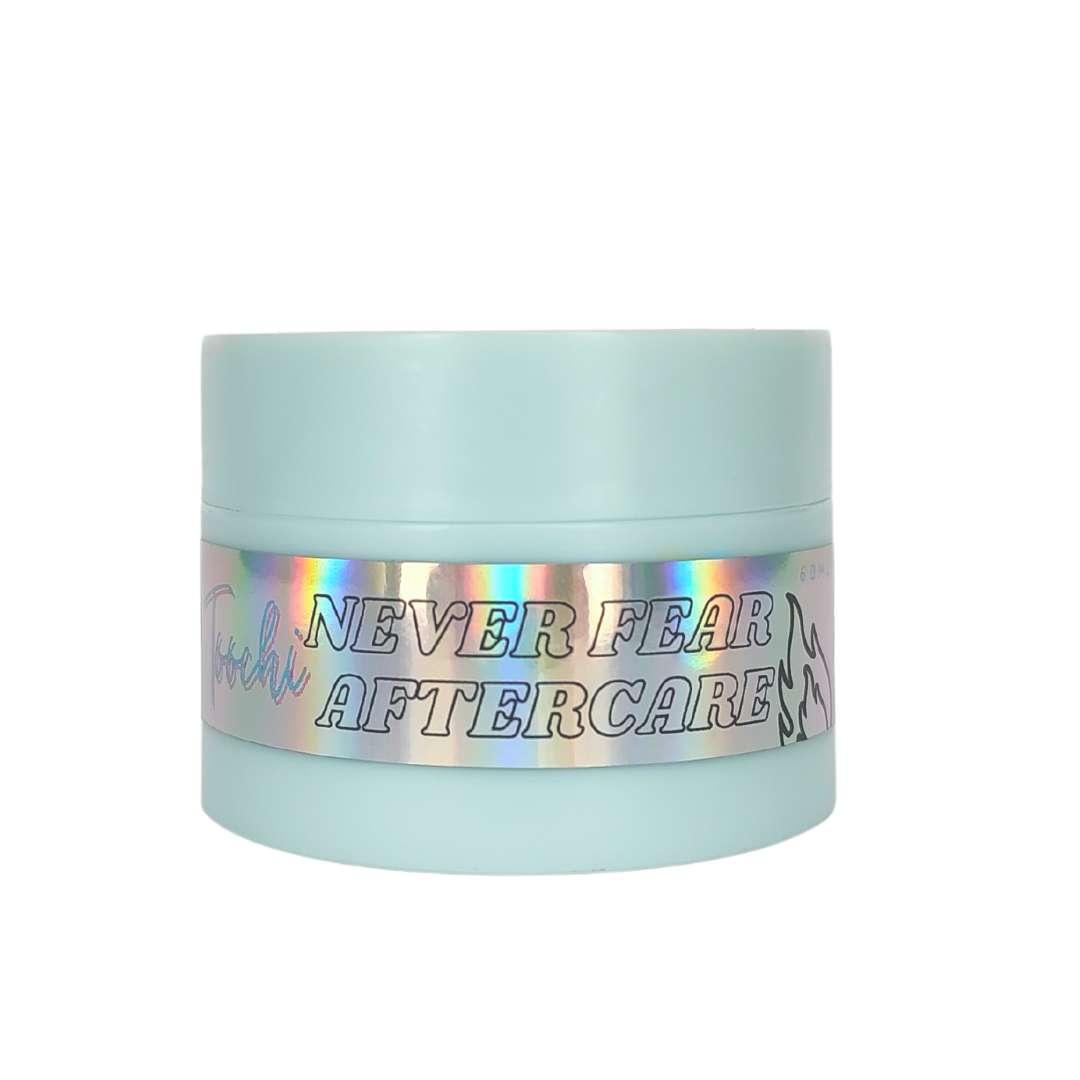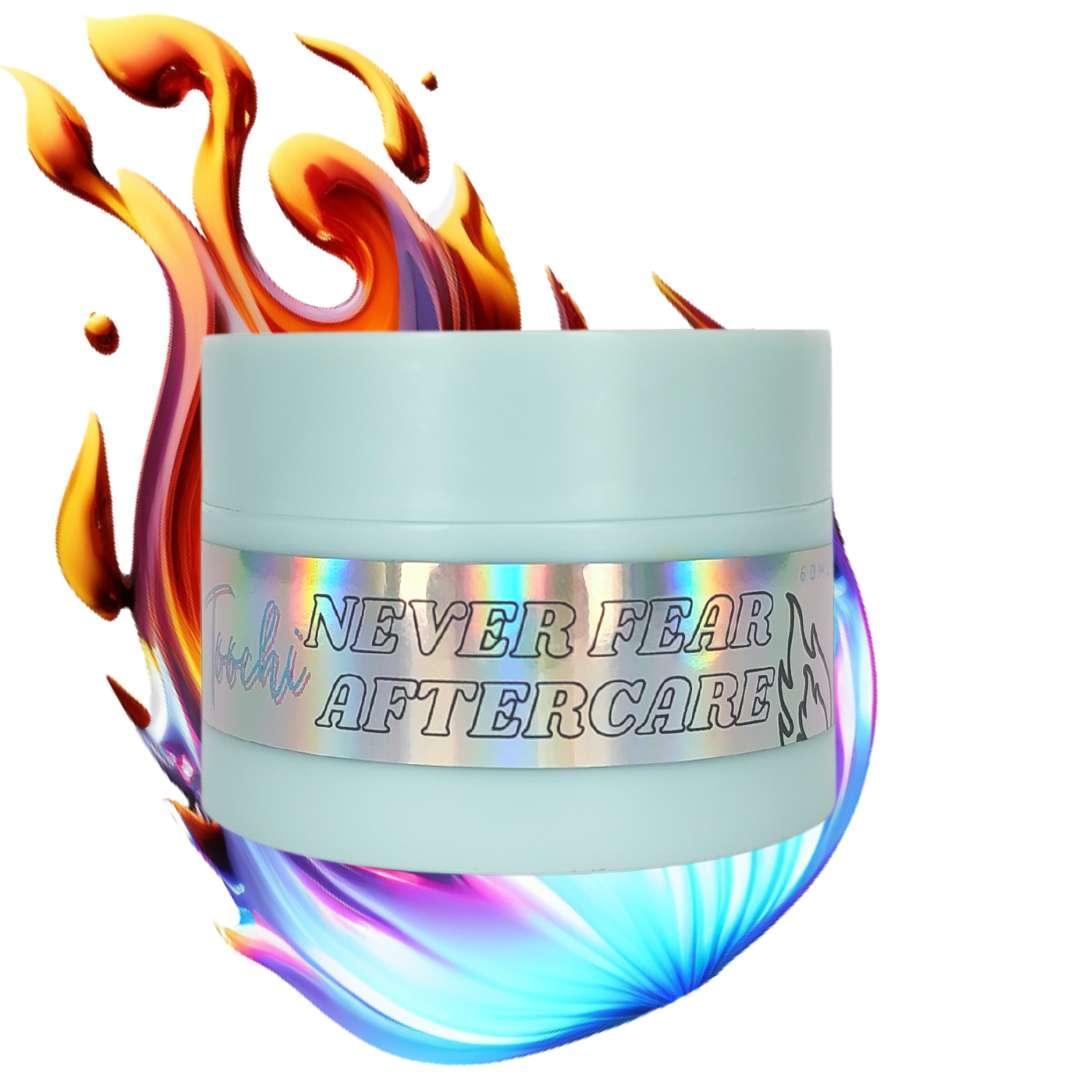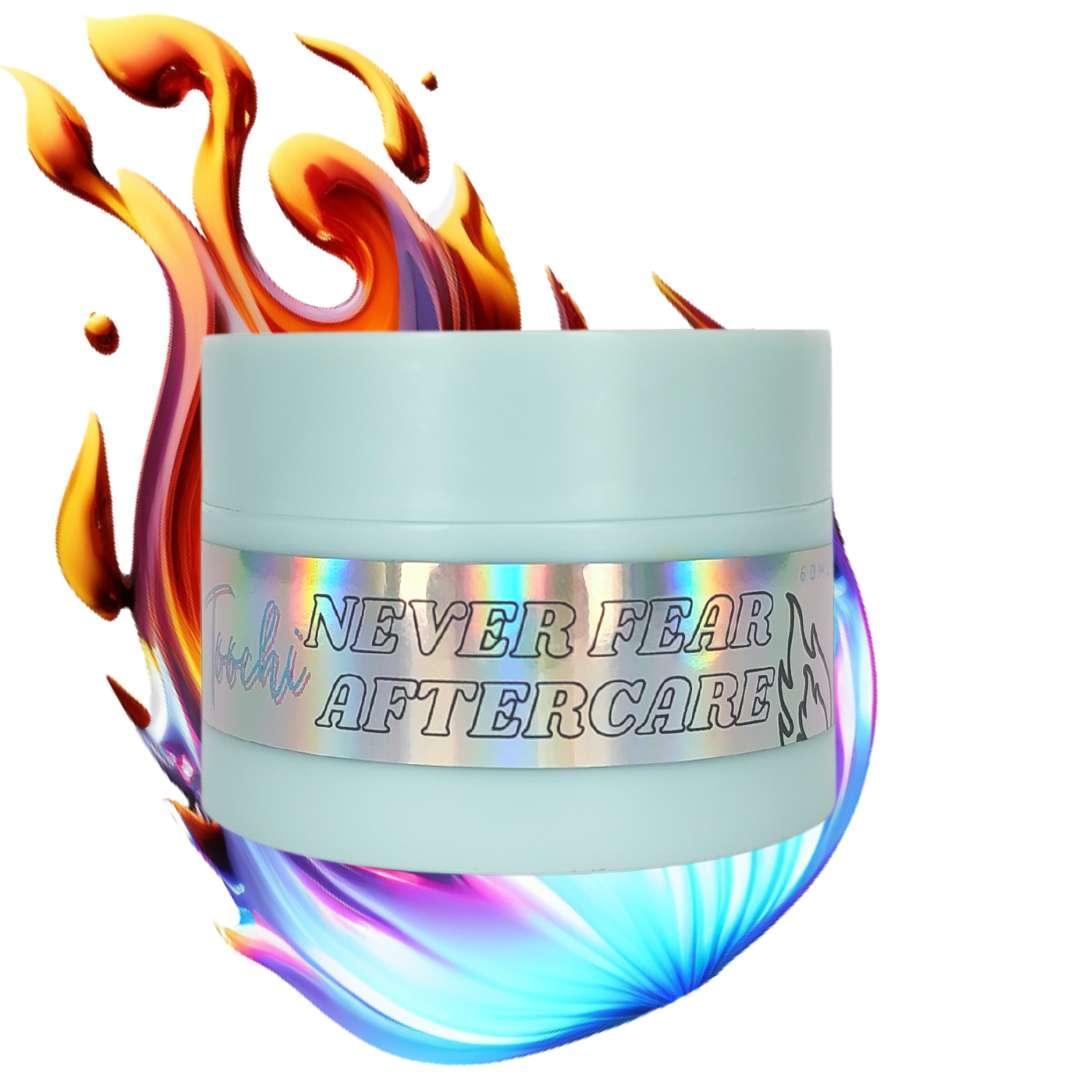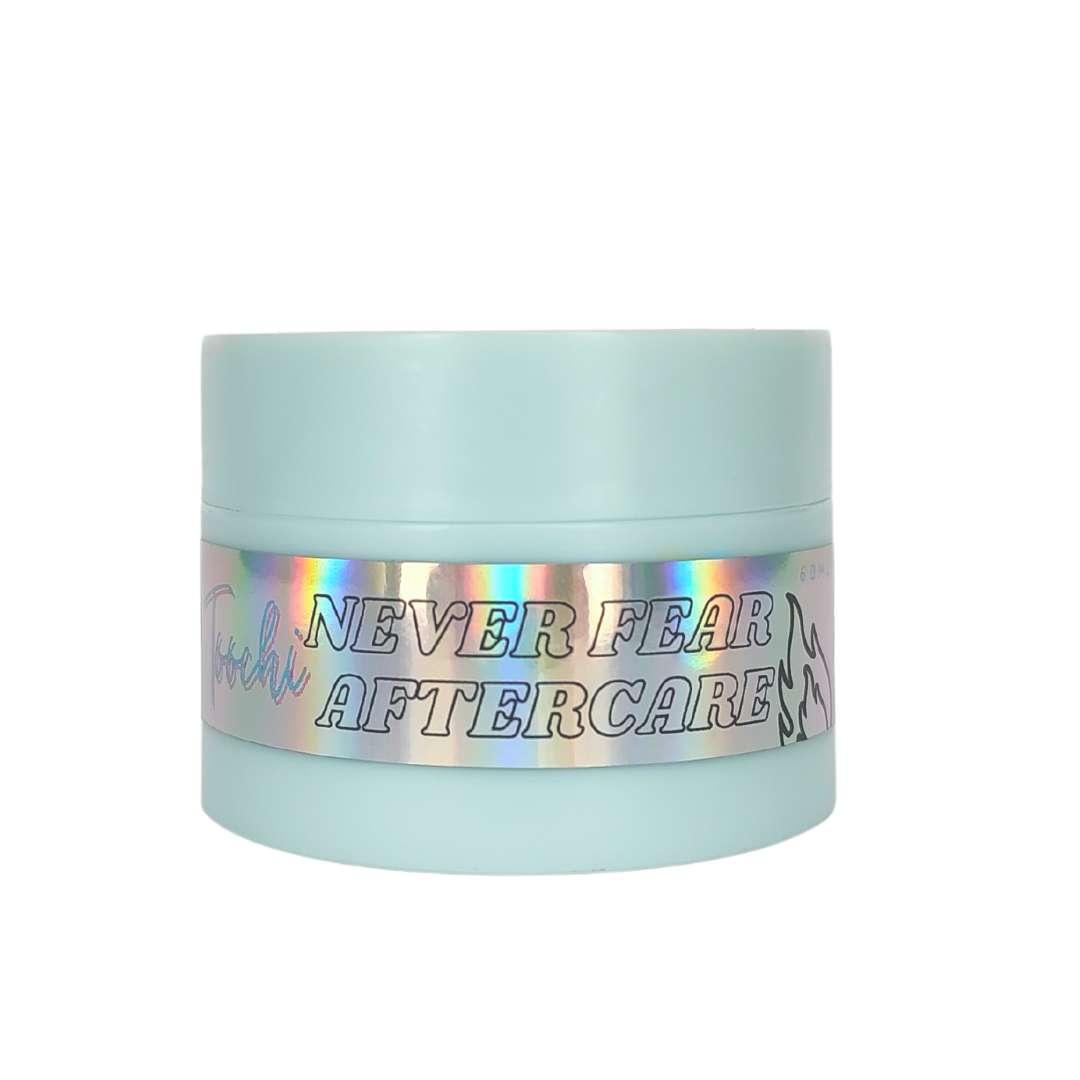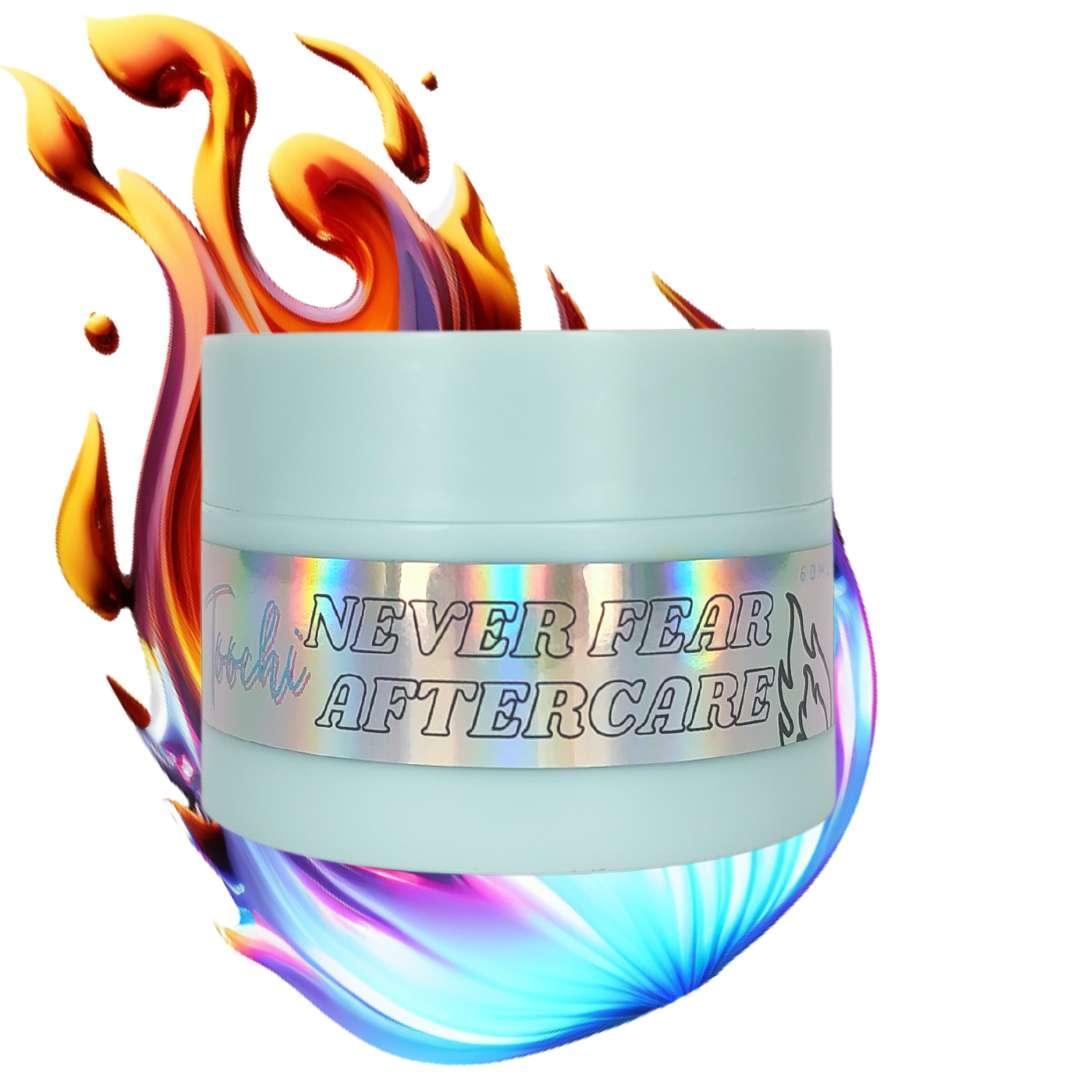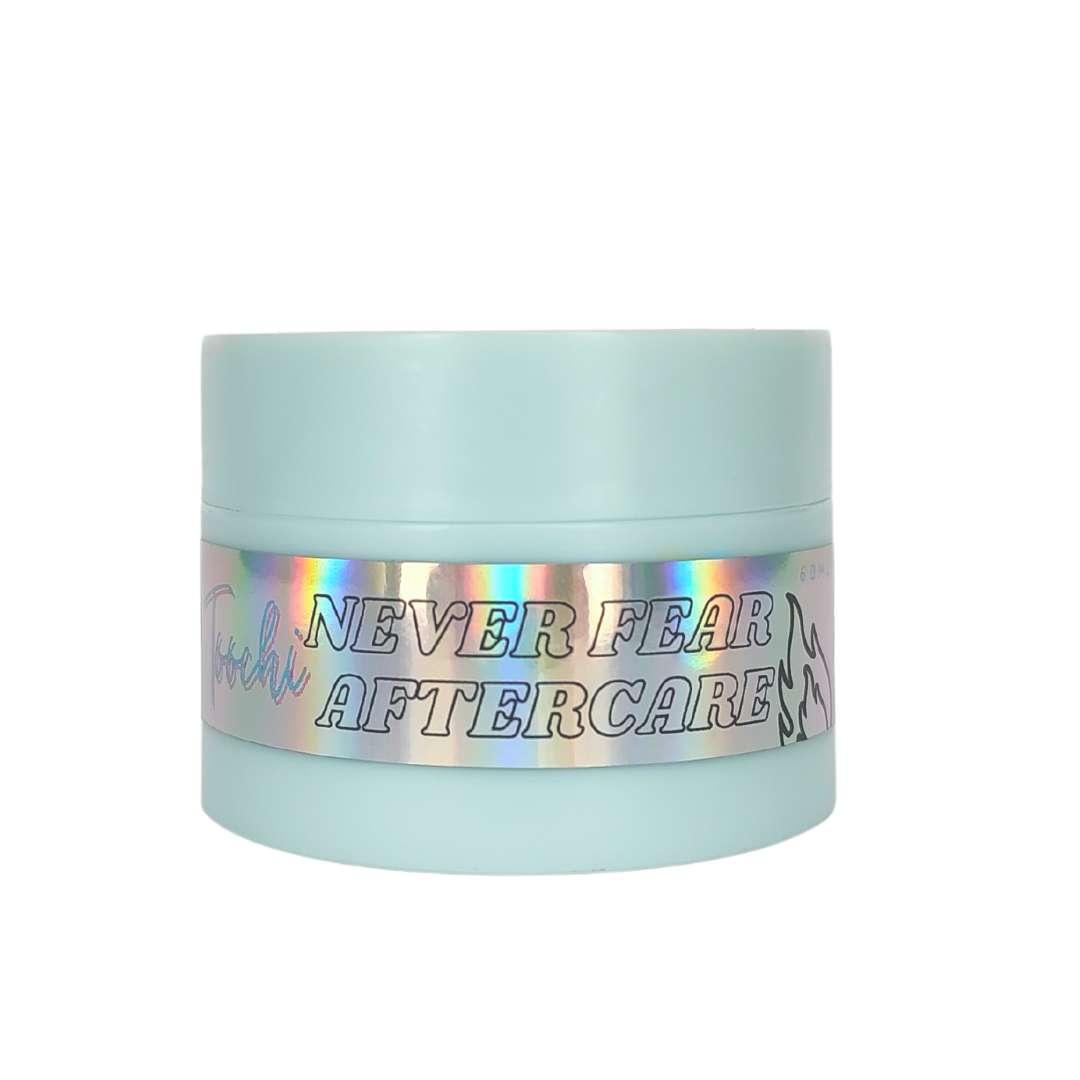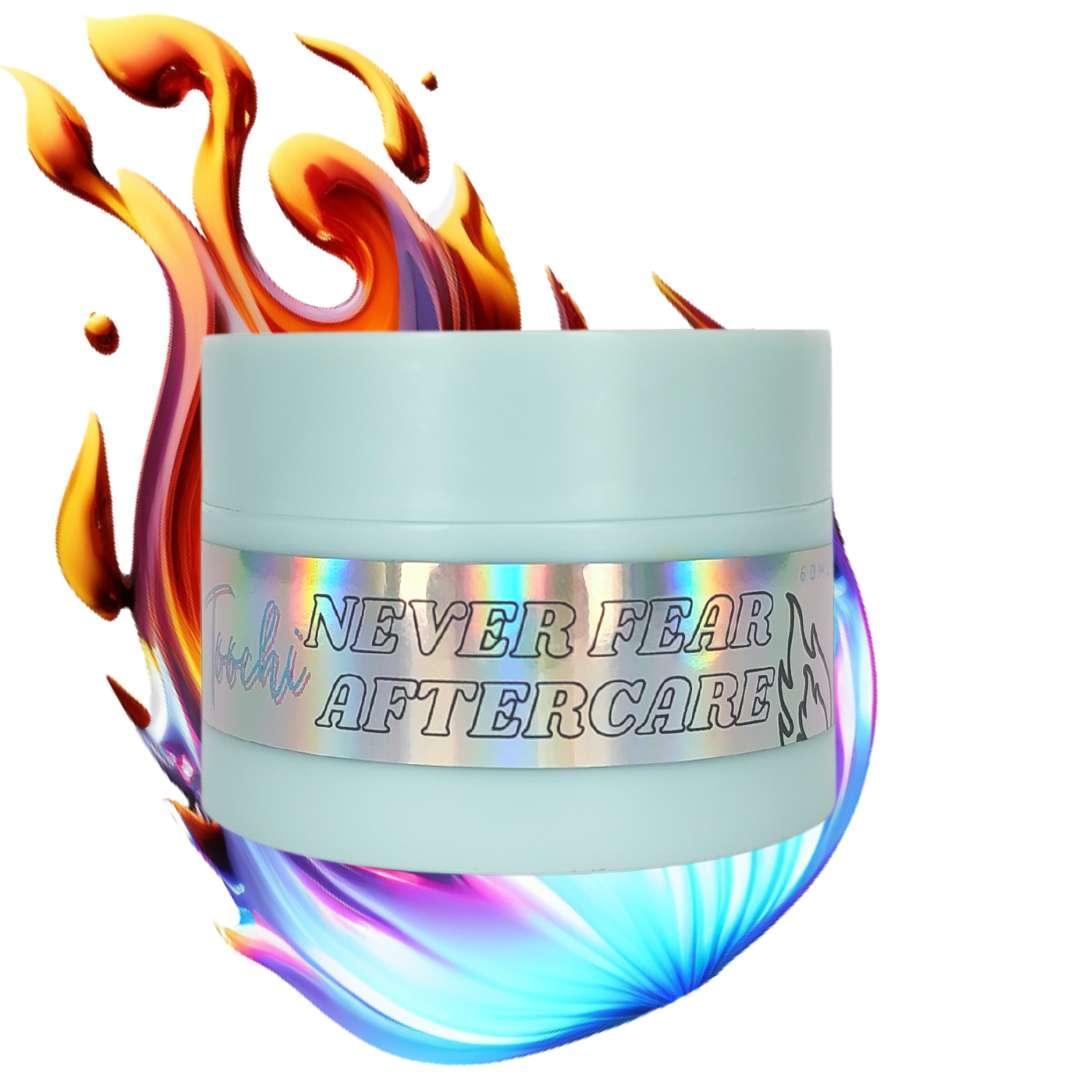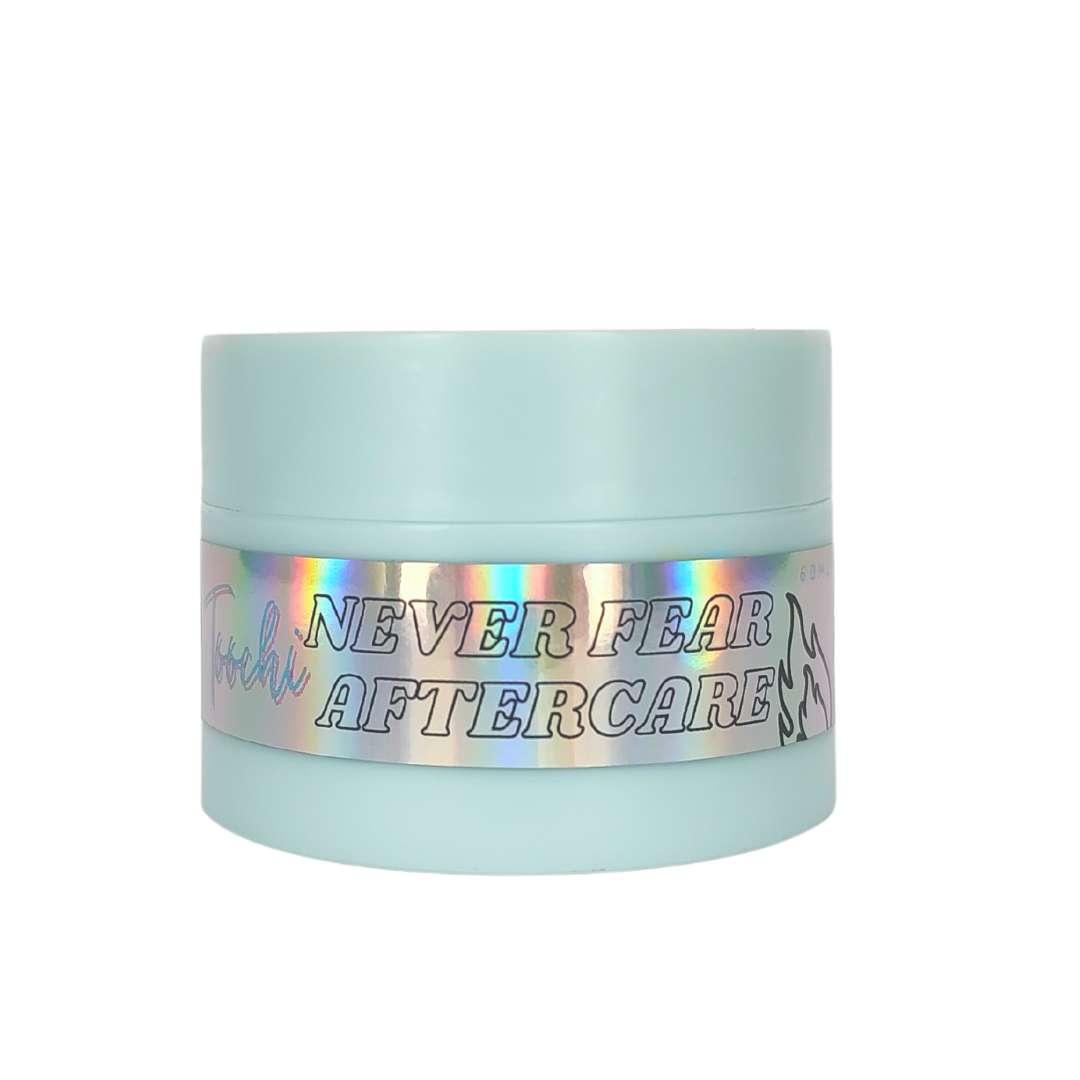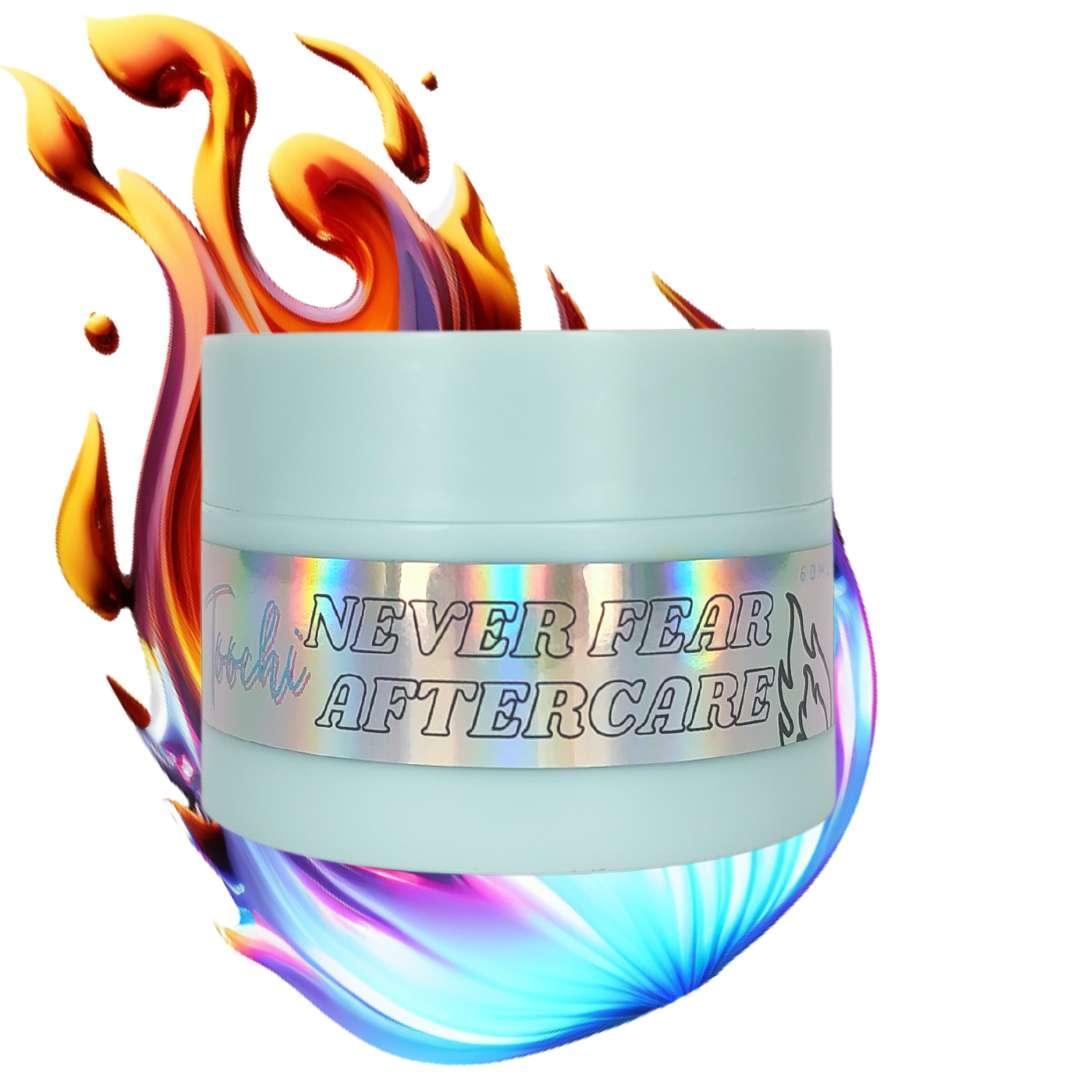 Toochi Never Fear Aftercare
Really only need a smear (this stuff is the real deal), clean and dry your tattoo and apply with a clean hand. Can reapply 2 - 3 times a day or as needed
Which scoop is for you:
Small (5ml Pink) Perfect for a tattoo or 2
Regular (30ml Blue) Our Best Seller, can't go wrong
Large (60ml White) Great for tattoo artists, and tattoo lovers / can use as a long term tattoo rejuvenator, to really make your tattoos pop!

Shea, Coconut, Mango and Aloe Butters, Rosemary Oleoresin, Sunflower and Rice Bran Oils, Vitamin E & Mint Essential Oil. Papaya and Coconut
Toochi Never Fear Aftercare, our buttery formula that smells like strawberry watermelon!

✔  Soothing on fresh tattoos
✔  Lightweight and non sticky
✔  Deeply moisturises new and old tattoos
✔  Vegan and Cruelty Free

Looking for a new tattoo aftercare? Our lightweight yet nourishing formula can be used from day 1 right through to the end of your tattoo aftercare.
Designed to work with all of the Toochi range. We know how important it is to have aftercare that can be used together without anything interacting and potentially affecting your new ink! That's why we made a range that can care for your tattoos from start to finish.

Check out our full Tattoo Care Guide for more info

With the Toochi Strawberry Scent - Smells so good you'll be wanting to eat it !!
30ml
Shipping & Order Info
Our warehouse is in Christchurch, New Zealand. We ship every business day and our shipping takes on average 1-2days (check our reviews to see what our customers say!)
We also ship worldwide and our international shipping takes approx 2 weeks to most locations.
Get in touch with any questions, or to follow up with any queries on your order.