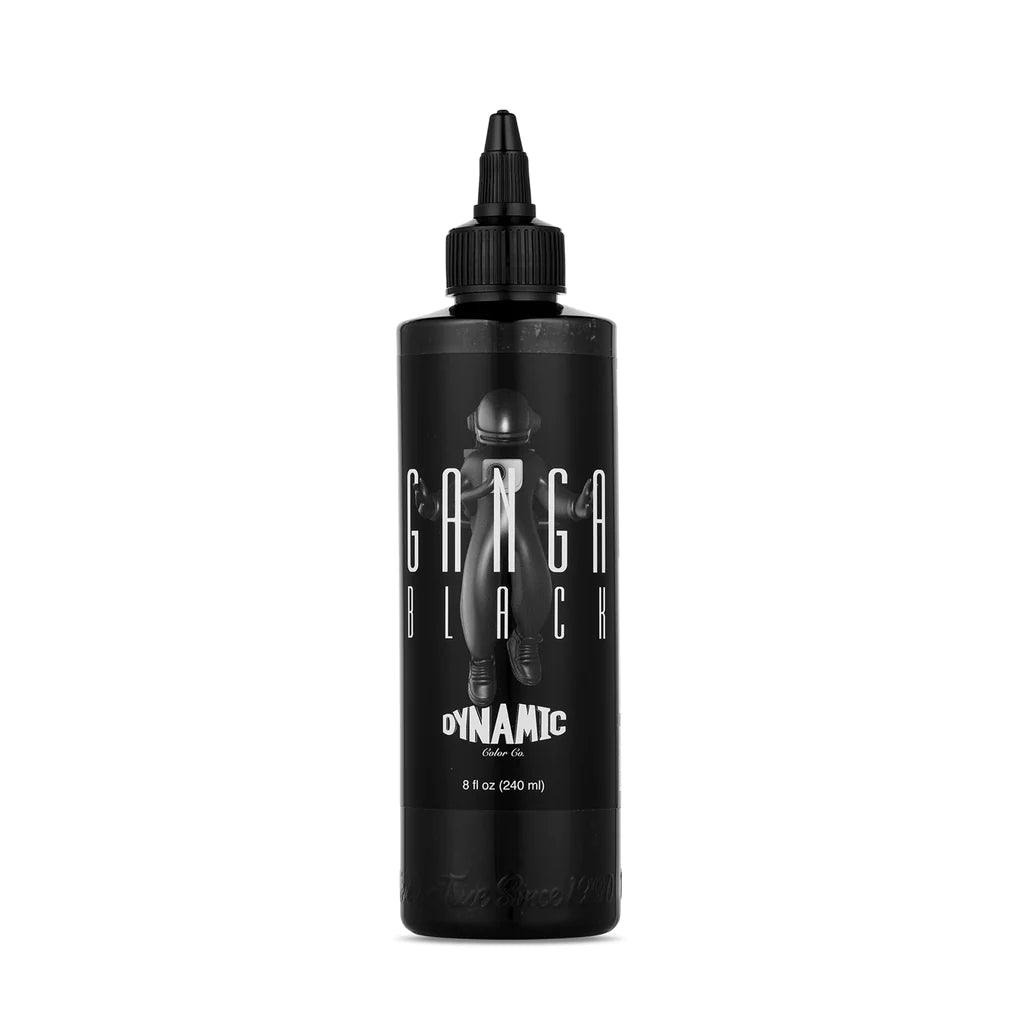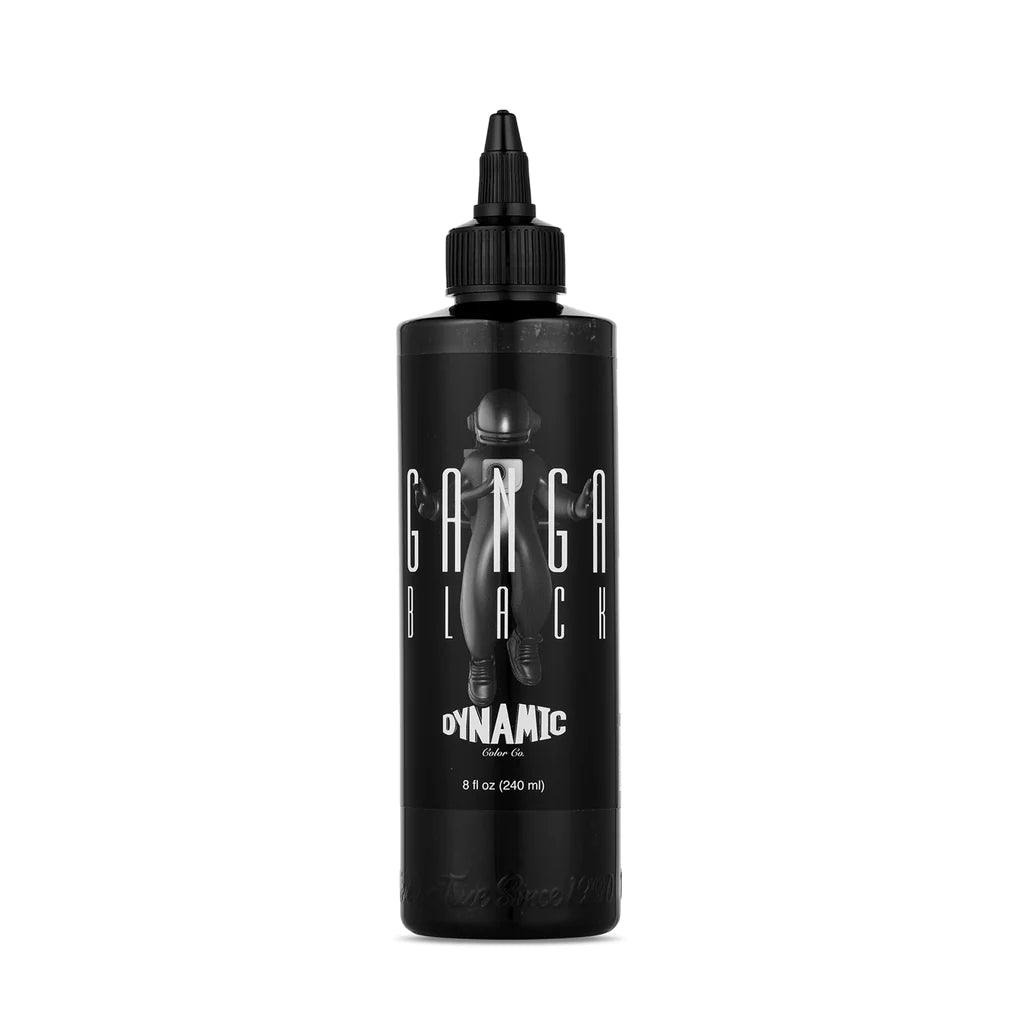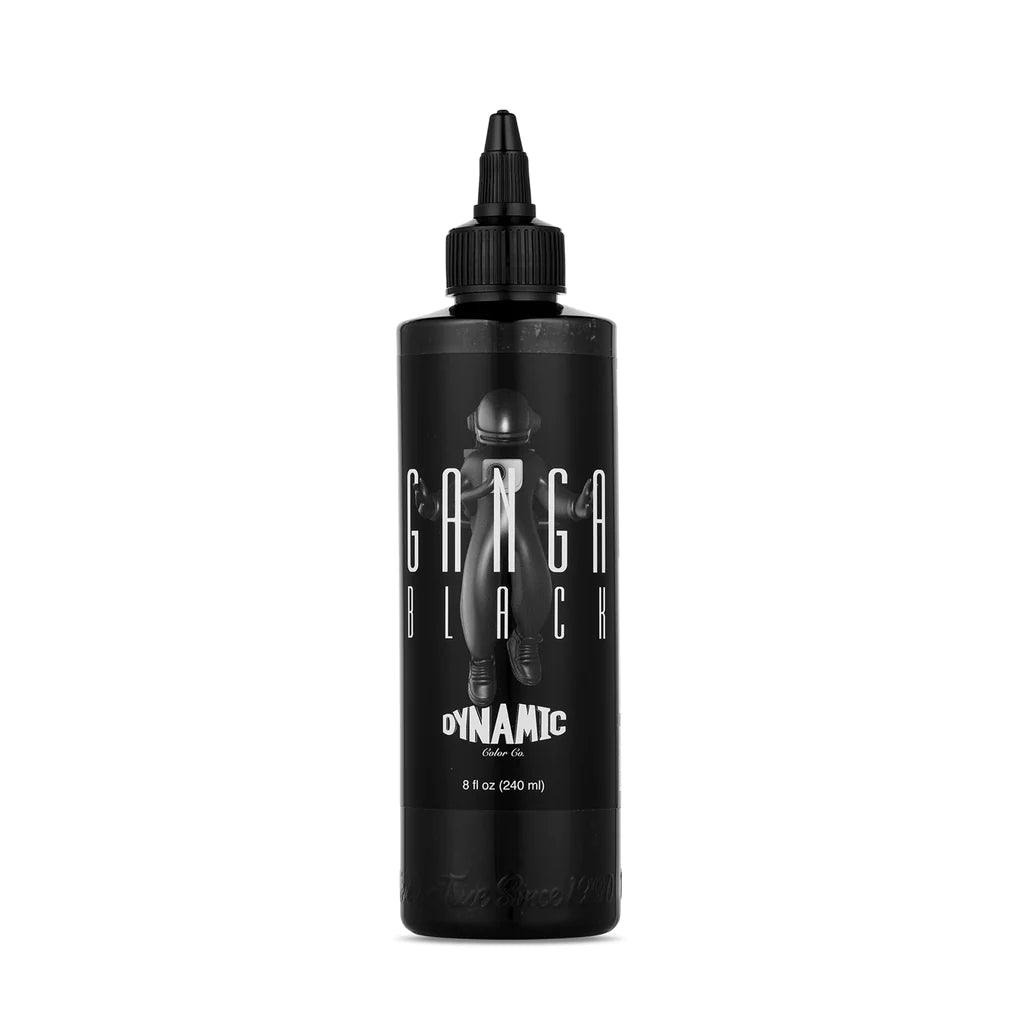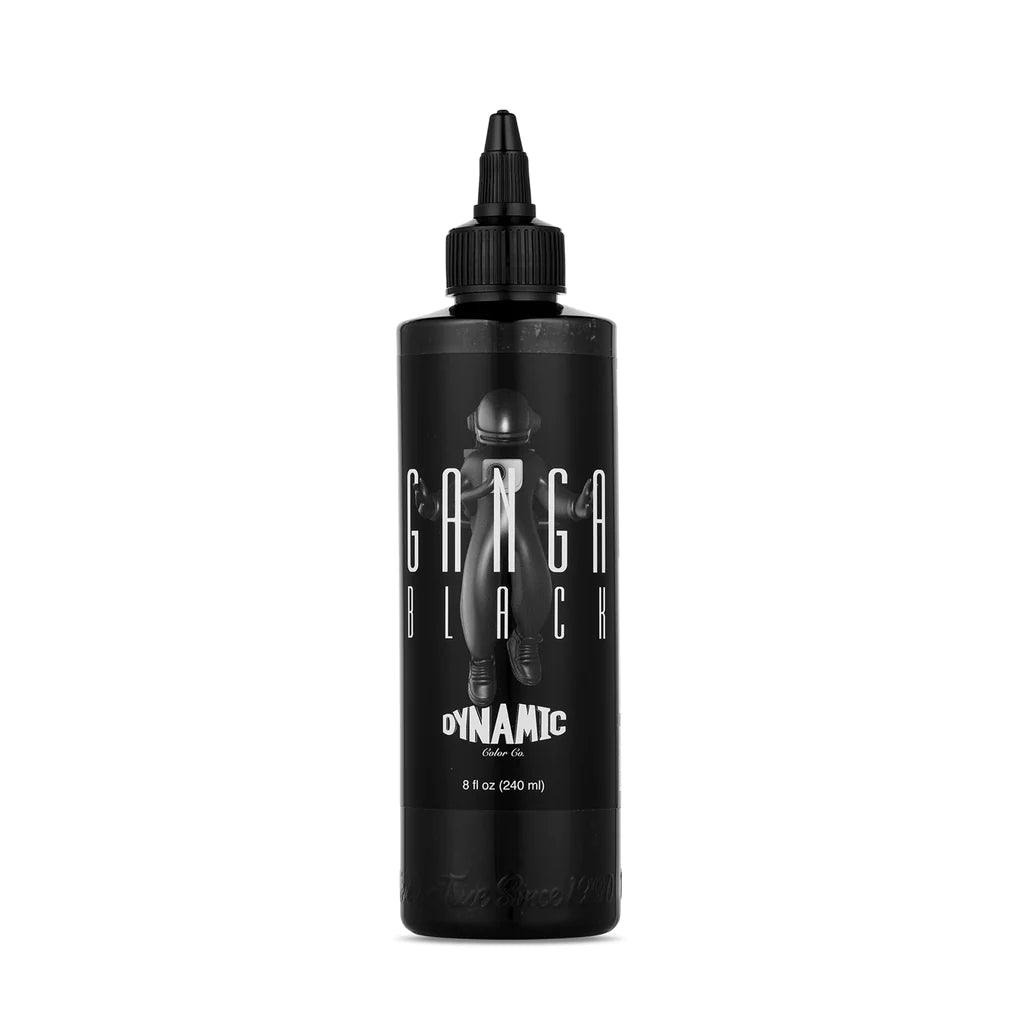 Dynamic Ink - Ganga Black
Ganga Black Tattoo Ink - 8 oz. Bottle
We are proud to present our first Dynamic Color artist collaborative ink. This labor of love has been 2 years in the making. Dynamic Color, along with world renowned tattoo artist, entrepreneur, and fine artist Joaquin Ganga to bring you GANGA BLACK x DYNAMIC. His style has transcended borders, as he has taken his work around the world from Spain to the USA.
Ganga is well known internationally for tattooing celebrities such as Drake, Lebron James, Post Malone, and Odell Beckham Jr., to name a few. As a career long user of Dynamic, it only made sense that Ganga would look to us to partner on his newest endeavor. GANGA BLACK x DYNAMIC is a custom formulated black that goes in smooth and heals bold and dark. As Spain is so near and dear to Ganga, it was most important to him that this product be completely REACH compliant for use throughout Europe and beyond while still having the quality and consistency of our original formula. 

With a much cooler tone and a more matte finish than our original formula, GANGA BLACK x DYNAMIC is specifically formulated for black and grey portrait work. The smooth gradients of shading produced when this ink is used as a wash is custom tailored to Ganga's style of hyper-realism. You can check out more of Ganga's work on IG @gangatattoo
Shipping Info
Our warehouse is in Christchurch, New Zealand. We ship every business day and our shipping takes on average 1-2days around NZ (check our reviews to see what our customers say!)
We ship worldwide - shipping is approx 2 weeks to most countries!
Get in touch with any questions, or to follow up with any queries on your order.