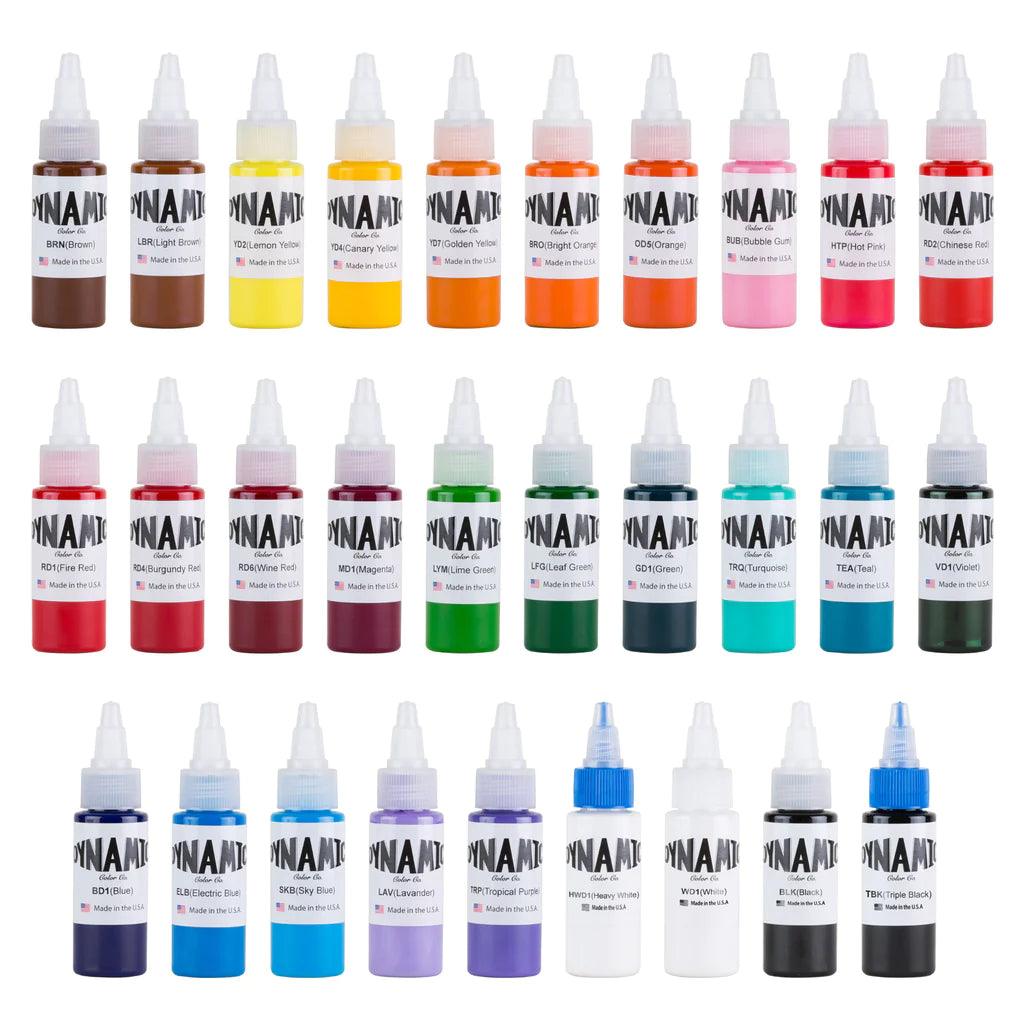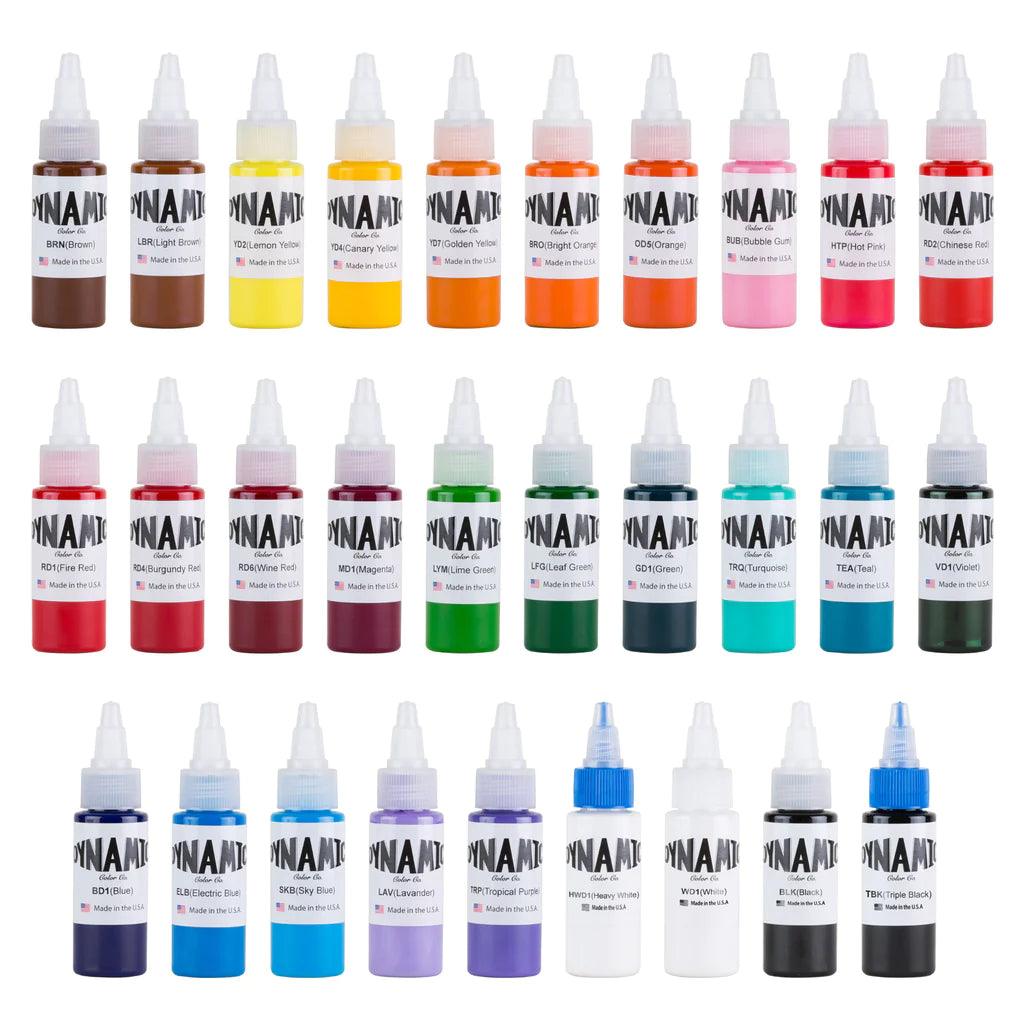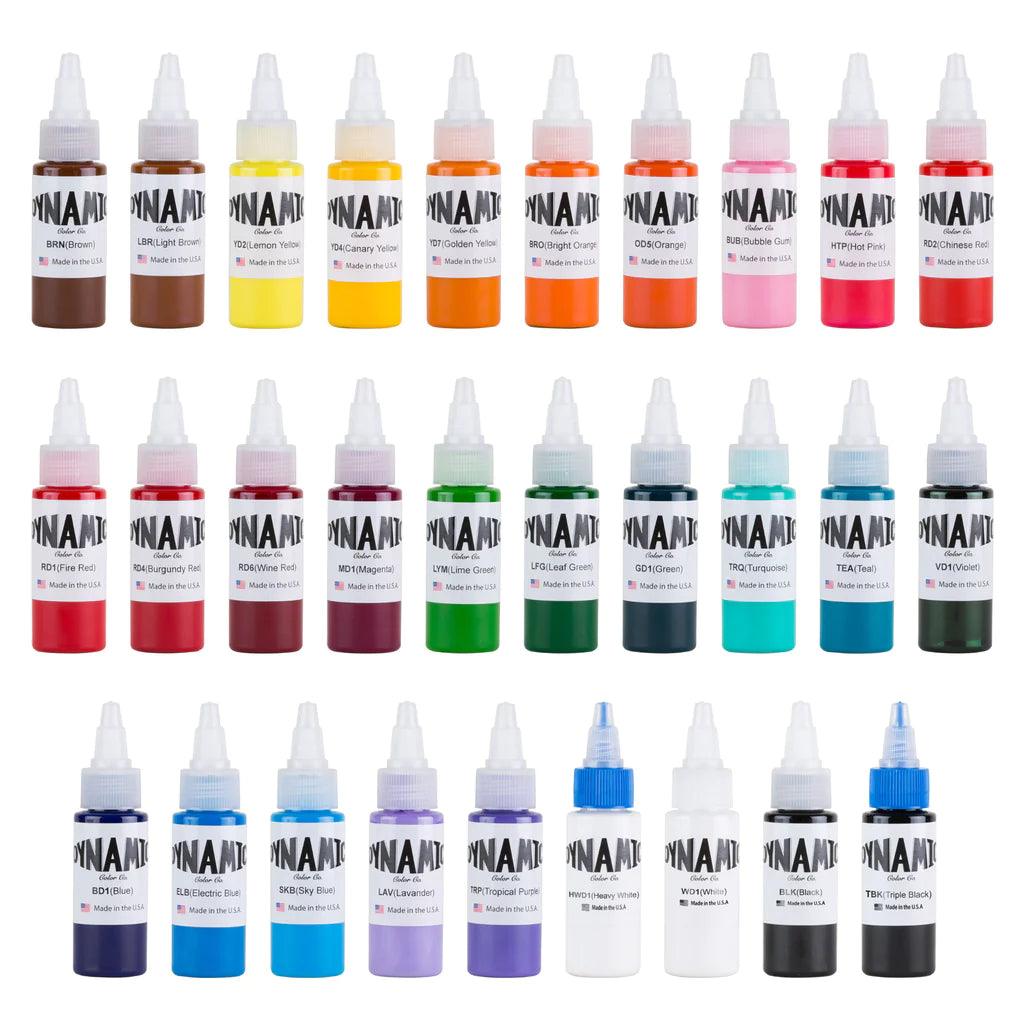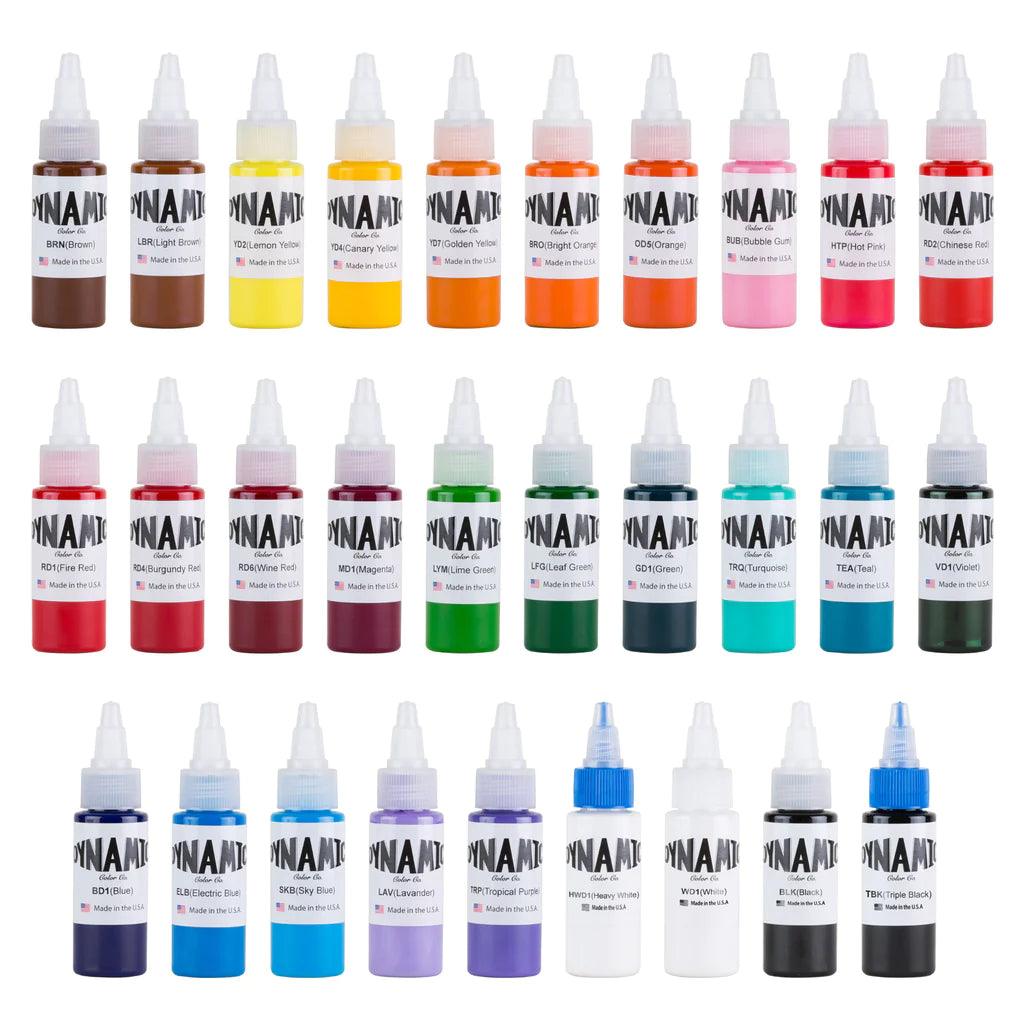 Dynamic Colours - 1oz Individuals
All Dynamic 1oz bottles including Burgundy Red, Chinese Red, Fire Red, Green, Blue, Orange, Canary Yellow, Brown, Magenta, Violet, Electric Blue, Sky Blue, Teal, Turquoise, Bright Orange, Golden Yellow, Lemon Yellow, Wine Red, Light Brown, Lyme Green, Leaf Green, Tropical Purple, Lavender, Hot Pink, Bubble Gum Pink, Black, Triple Black, White, and Heavy White
Professional Quality Pre-Dispersed Inks:
 Proudly made in the USA, Dynamic Color provides premium quality tattoo ink with the most impressive pigment content in the business. Noted for its smooth flow rate, our inks are up to piece — from precise detail work to outlining and shading.
Authentic and Hygienic: 
We're aware of the large volume of fraudulent products on the market, which is why all Dynamic Color inks arrive in crystal clear PET bottles with a Dynamic logo anti-counterfeiting coating. Even our heat seals, which secure your sterilized product, hold the Dynamic Color stamp of approval. 
Time-Tested, Reliable Healing: 
Say goodbye to stubborn healing processes or unhappy clients. Dynamic Color tattoo inks go in smooth and heal vibrantly for a noticeably vivid results that can stand the test of time. And with skin in the game since 1990, we mean it when we say our inks are time-tested. 
Bold, Bright, Long Lasting Colors: 
Every artist deserves high-quality tattoo ink. Available in an expanded range of 30 colors, our high-pigment inks can be mixed to create your own custom blends. With Dynamic Color tattoo ink in your needle, the only limit is your own imagination. 
Vegan and Never Tested on Animals: 
Dynamic Color products contain zero animal products and are never tested on any furry friends. Our tattoo inks are safe on the skin, better for the environment, and ultimately preferred for your overall health.
Shipping Info
Our warehouse is in Christchurch, New Zealand. We ship every business day and our shipping takes on average 1-2days around NZ (check our reviews to see what our customers say!)
We ship worldwide - shipping is approx 2 weeks to most countries!
Get in touch with any questions, or to follow up with any queries on your order.