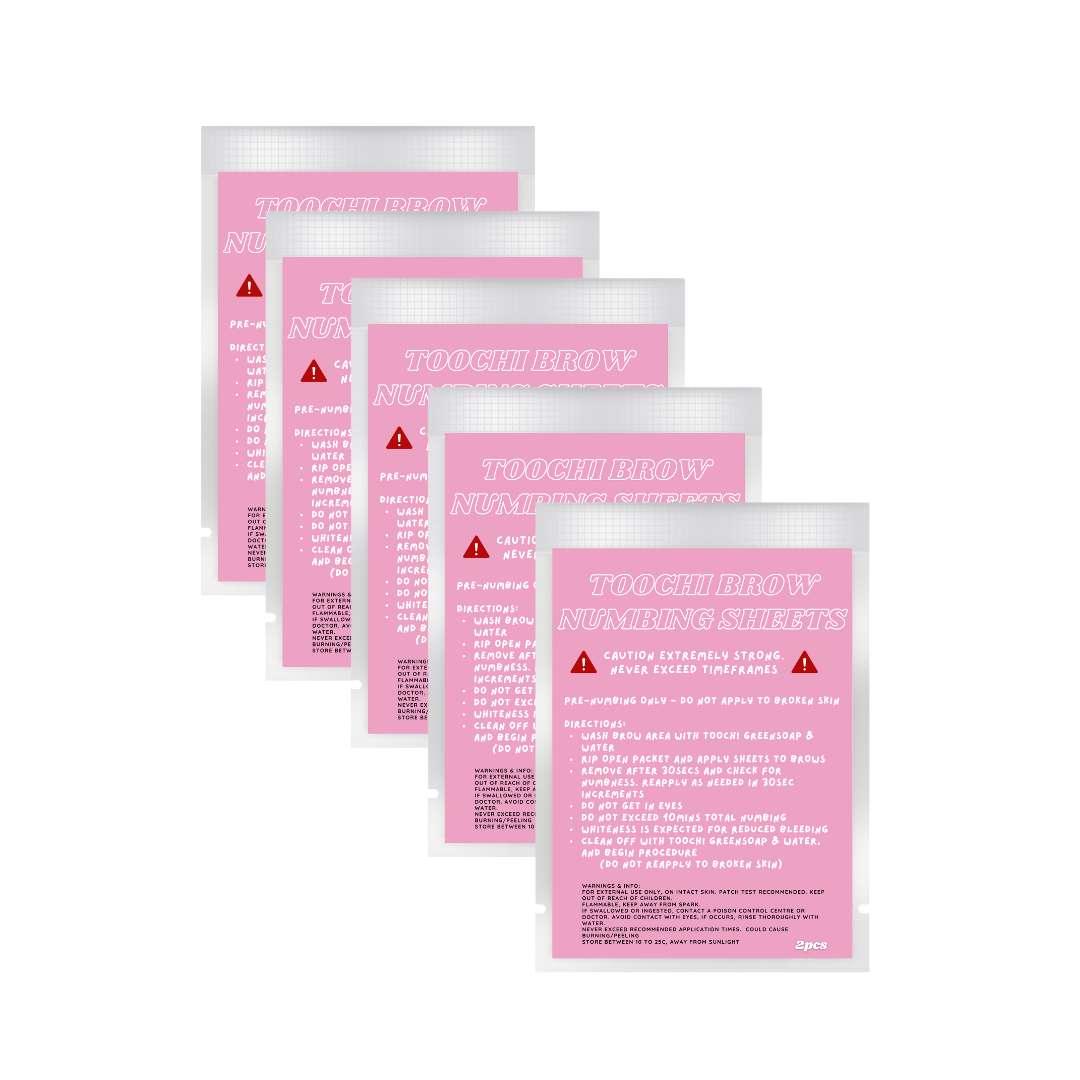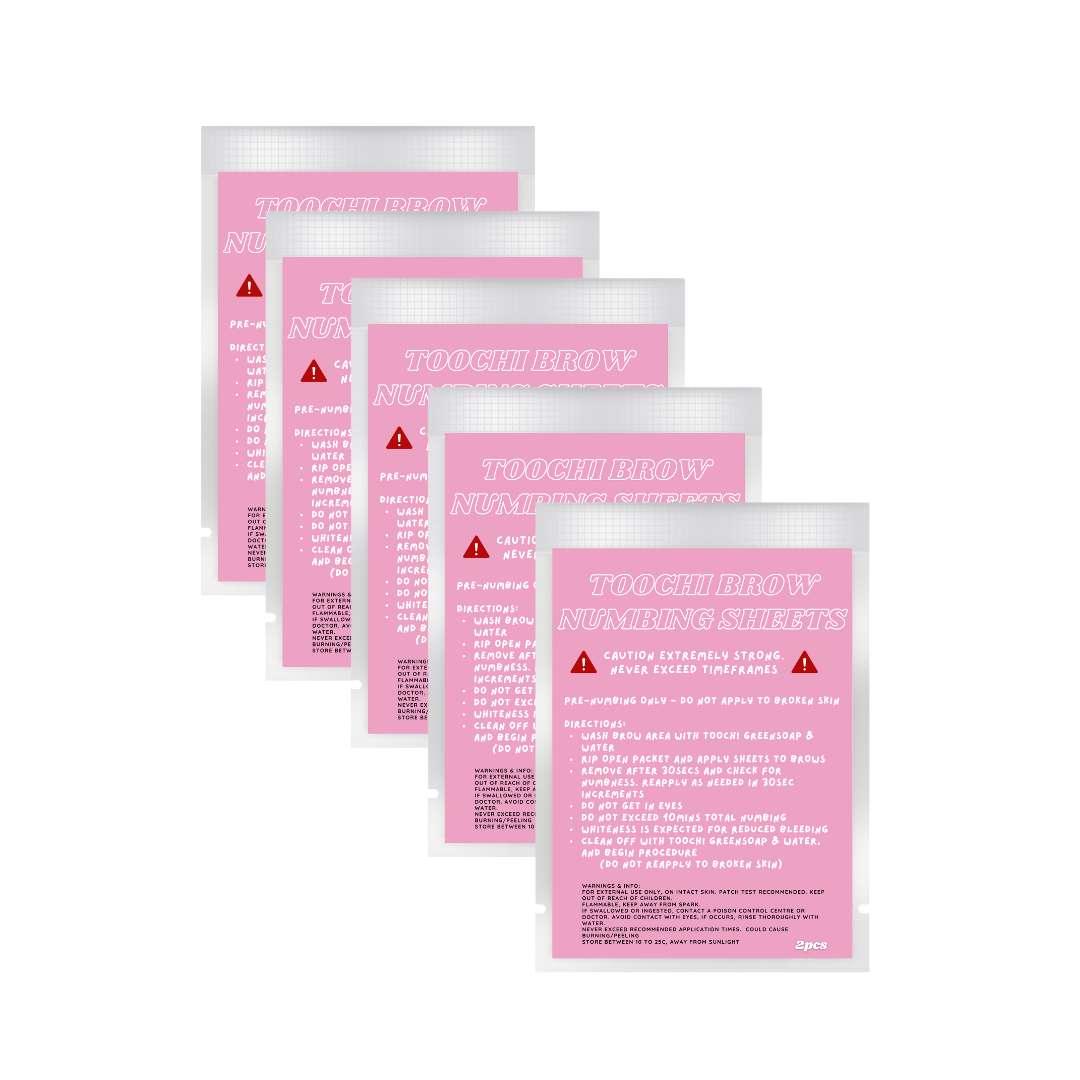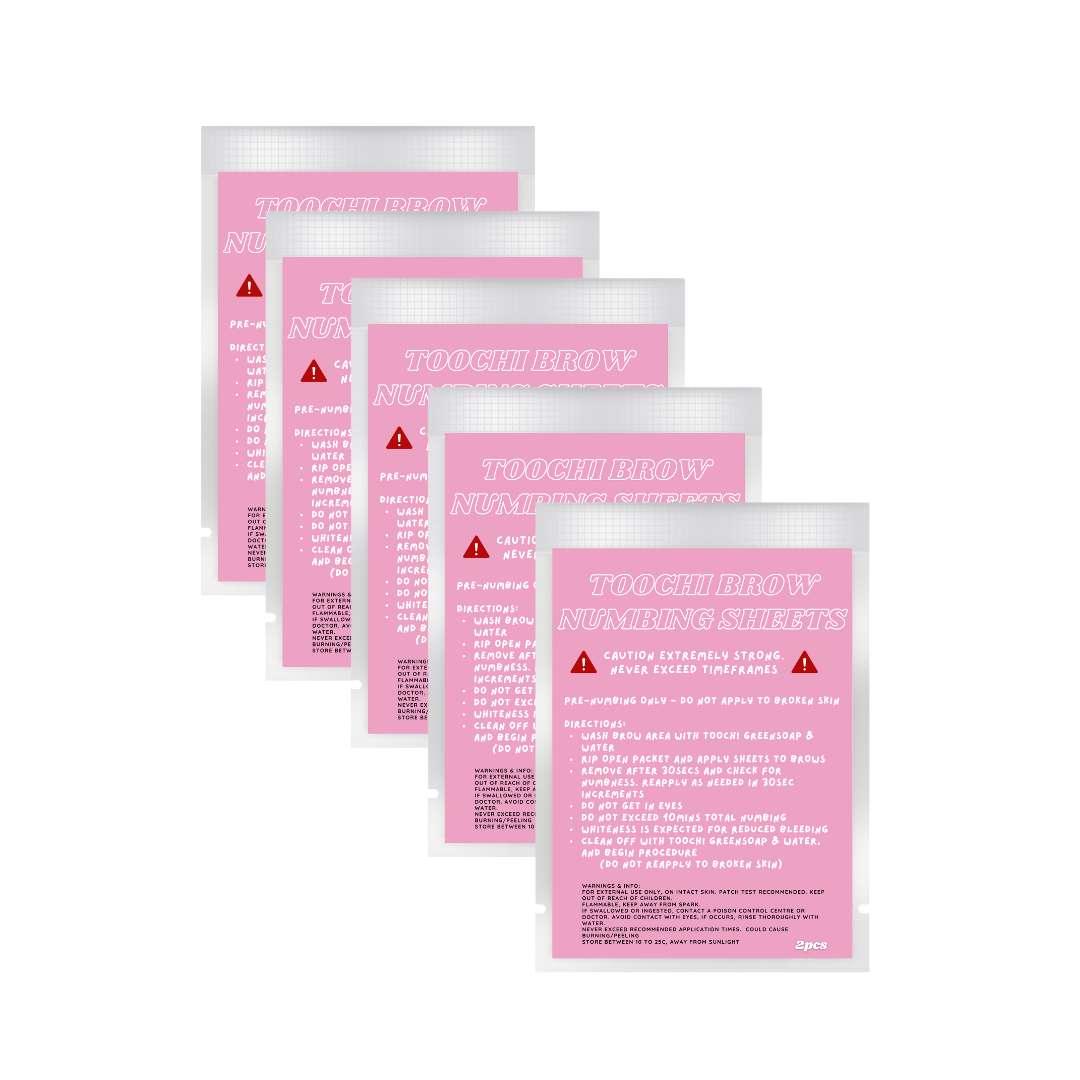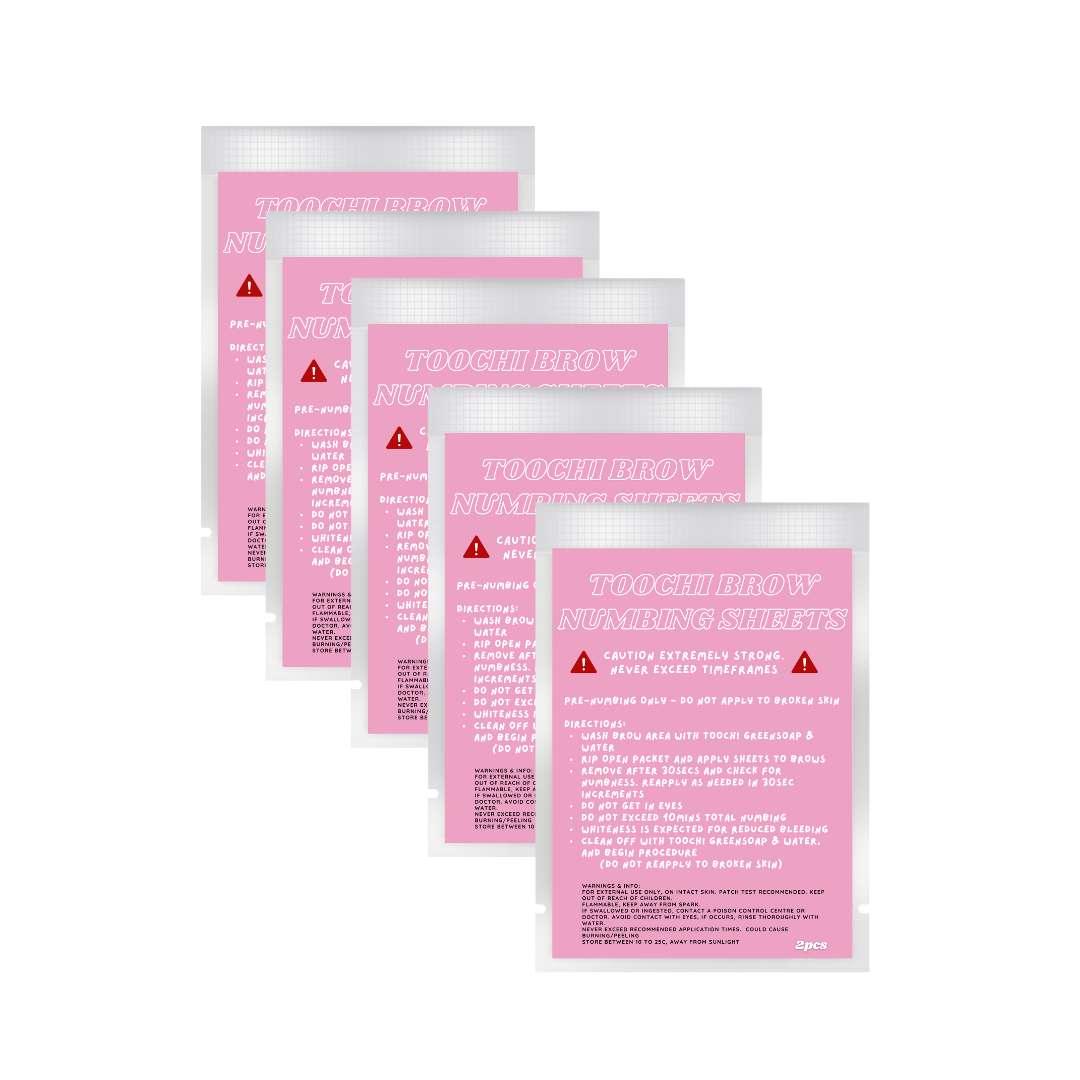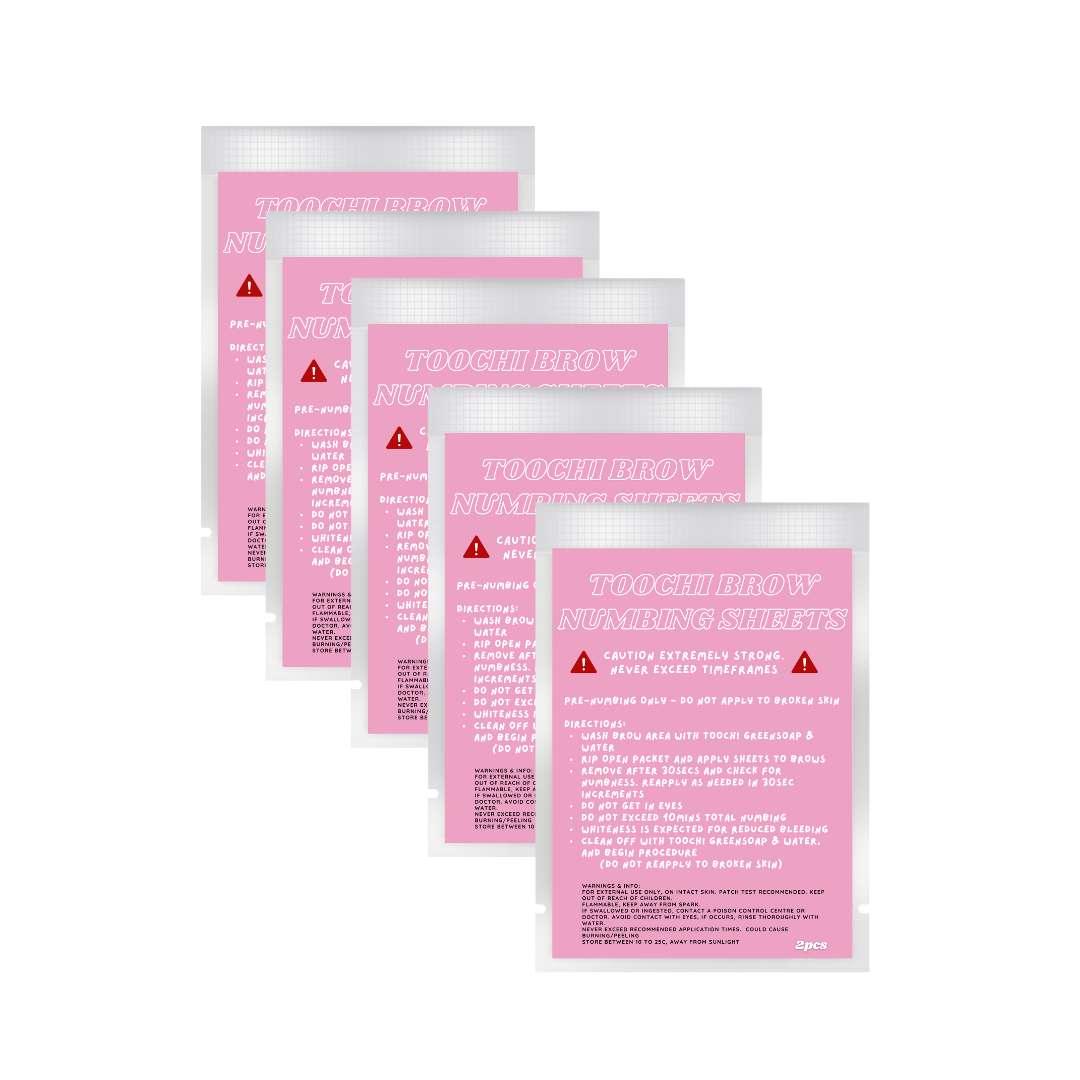 Wholesale Toochi PMU Numbing Sheets
Wholesale Toochi PMU Numbing Sheets - Lip & Brow
Revolutionizing the PMU numbing world as the first of their kind, we designed our numbing sheets as an alternative to traditional numbing to be quicker, easier & more hygienic than current options.
Toochi lip & brow numbing sheets are:
✔

  a small sheet with numbing infused, to be applied

 
directly to brow or lips
✔

  designed to be applied once mapping is done
✔

  applied for 1 -2 mins (for lips) & 2 - 5 mins (for brows) for extremely deep numbing
✔

  reduce bleeding and bruising
✔

  single use, mess free and hygienic
They work much faster than traditional gel numbing, there is no mess, or need for reapplication and get the area up to 55% more numb than traditional numbing gels.
Each Lip / Brow sheet come in individual packaging,  as a pack of 10x units (enough for 10x PMU sessions).
Wholesale 10 Packs (of 10units) 
Wholesale Flat Rate shipping charges apply
Shipping Info
Our warehouse is in Christchurch, New Zealand. We ship every business day and our shipping takes on average 1-2days around NZ (check our reviews to see what our customers say!)
We ship worldwide - shipping is approx 2 weeks to most countries!
Get in touch with any questions, or to follow up with any queries on your order.