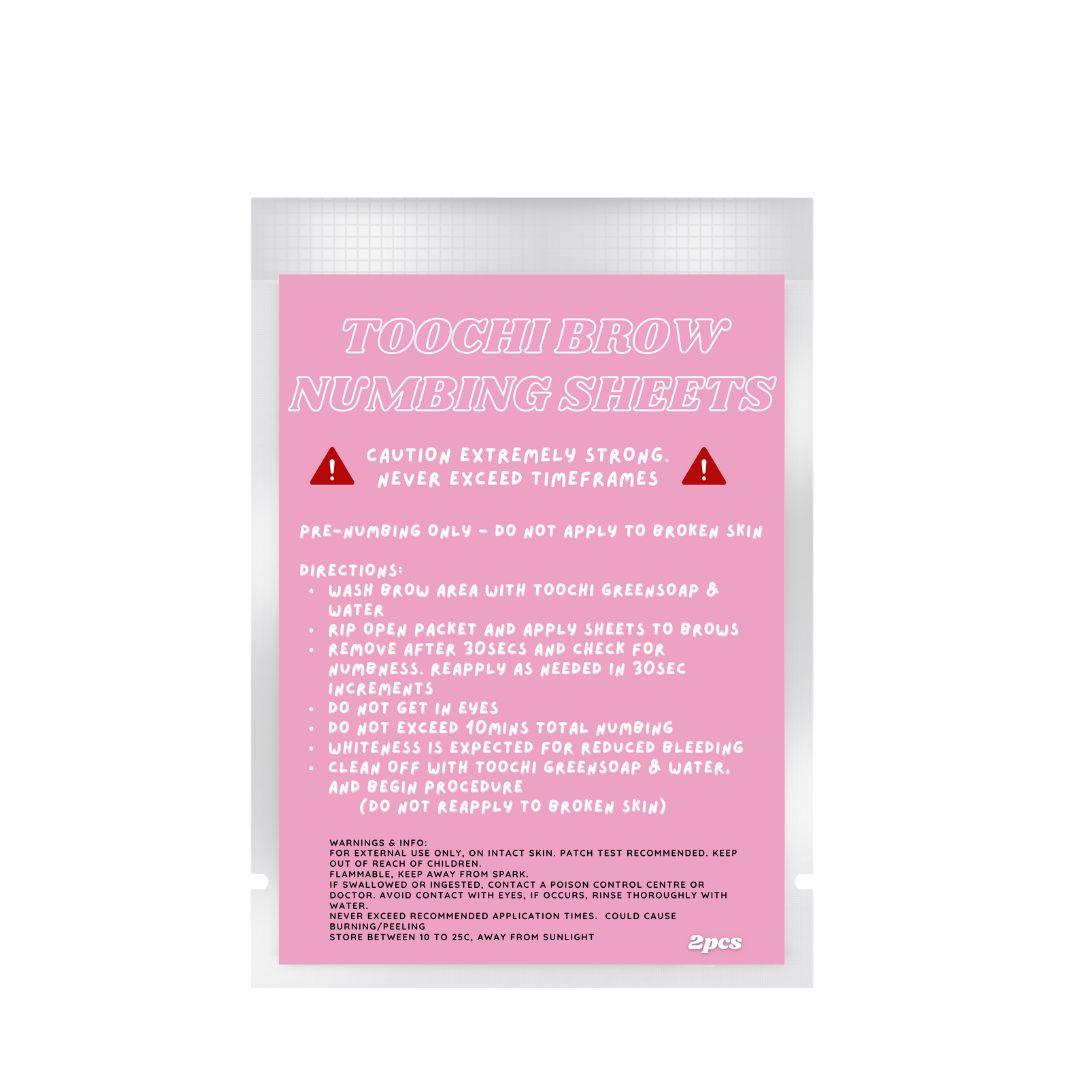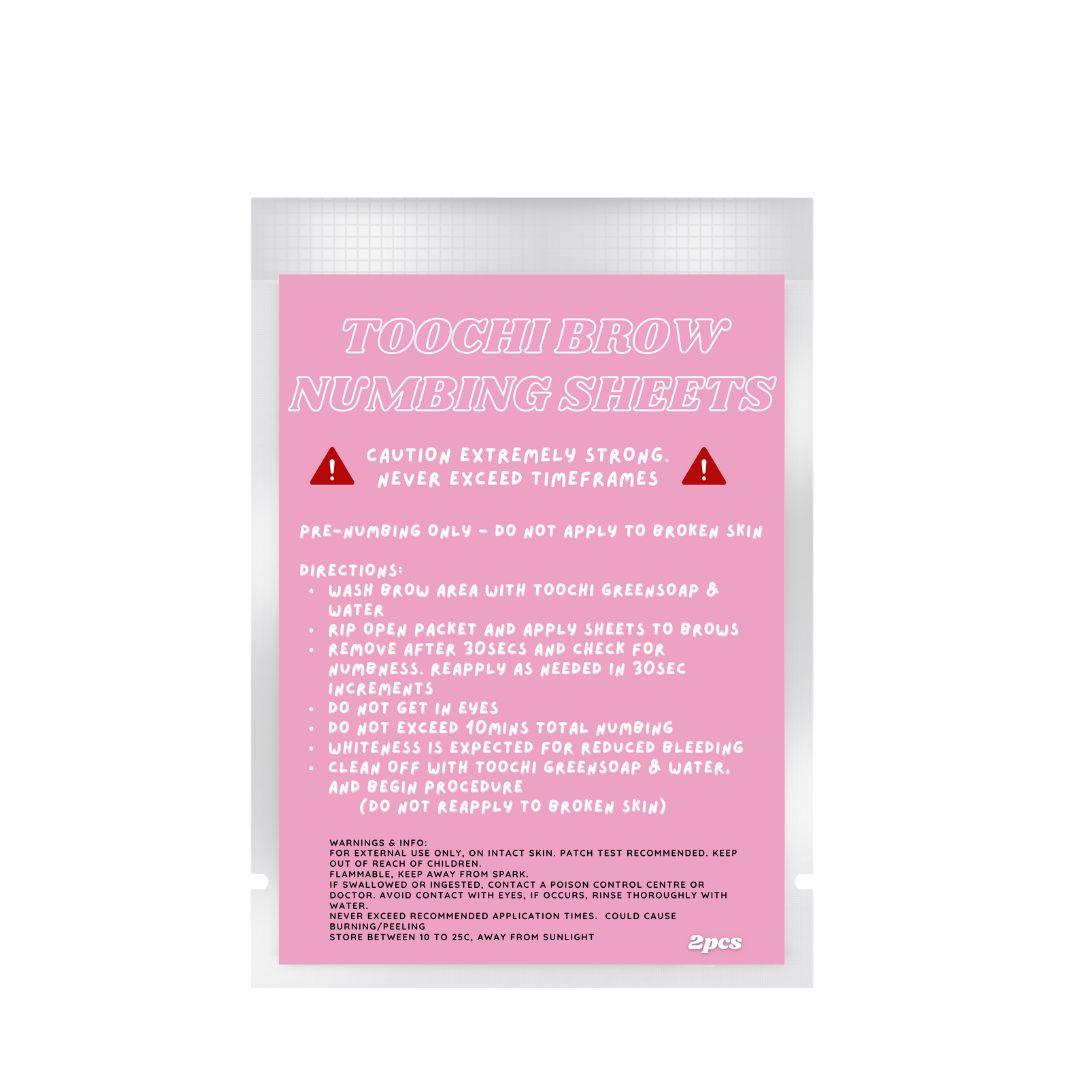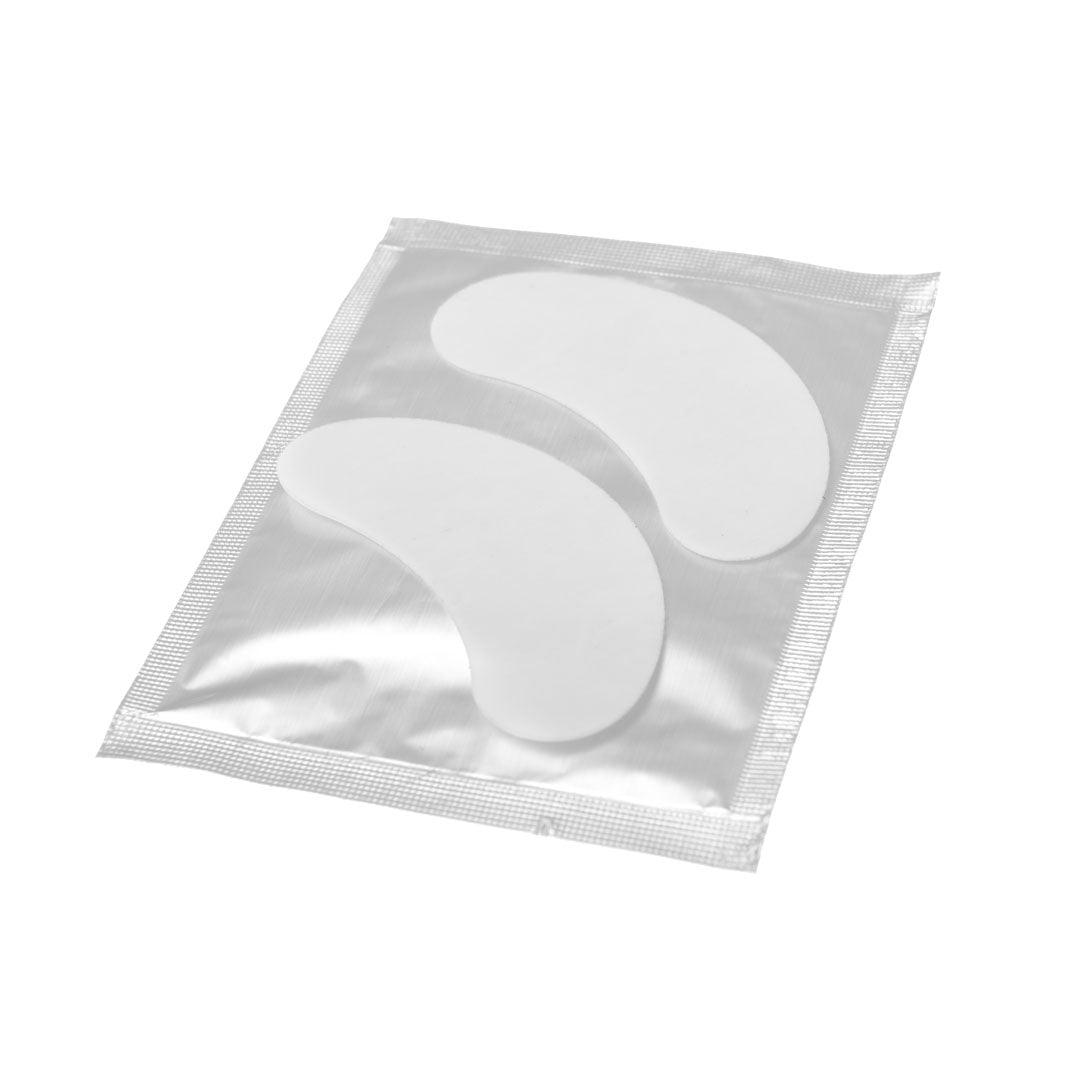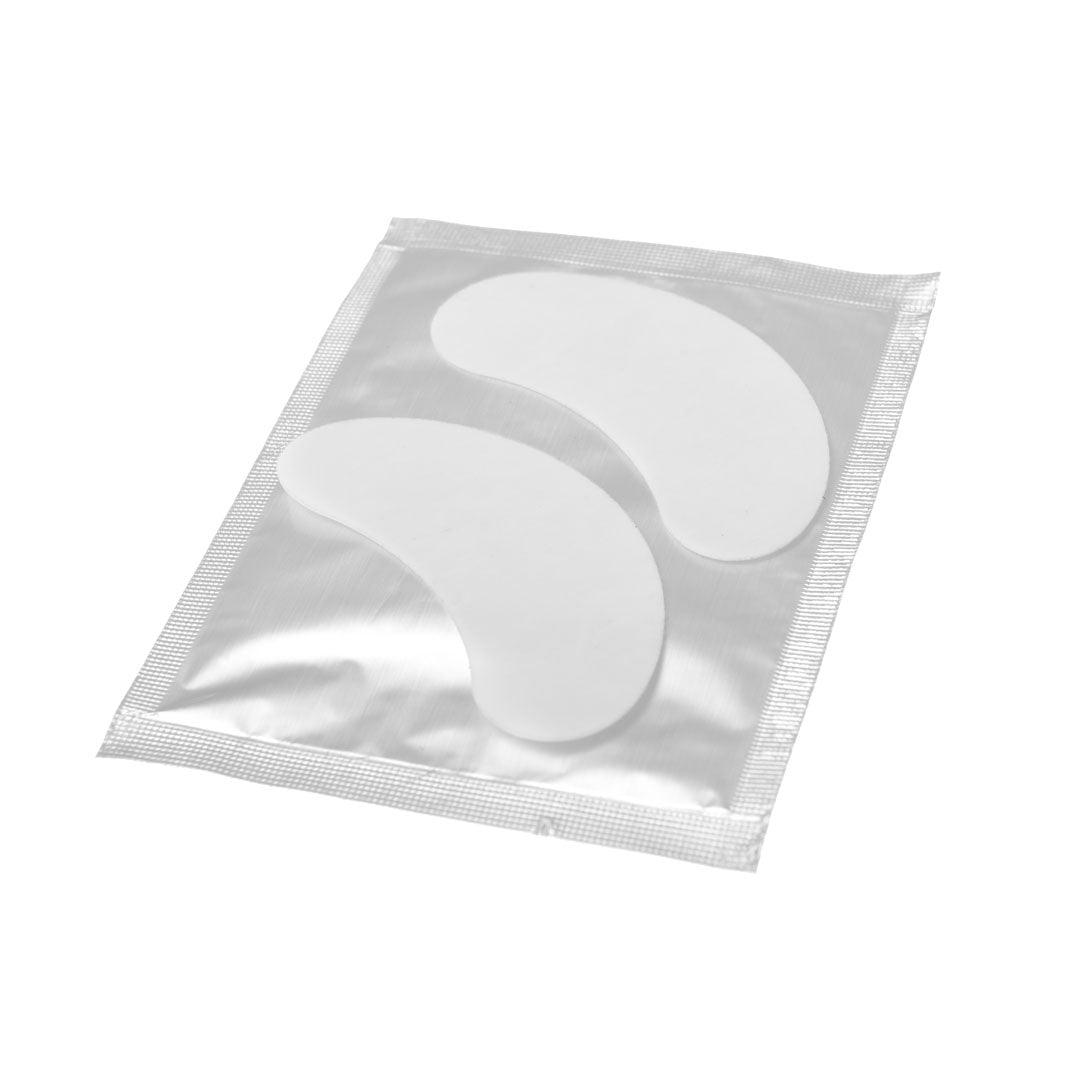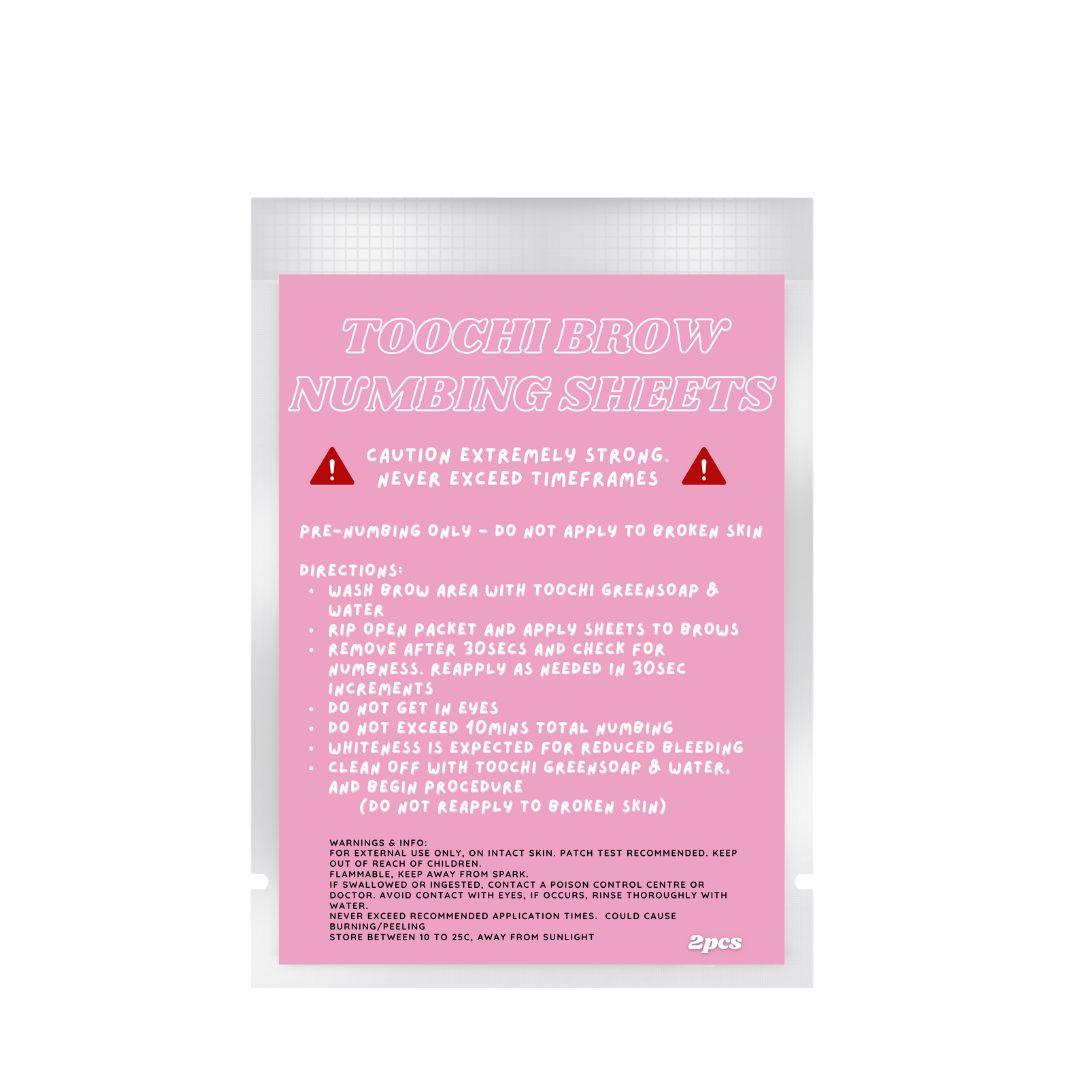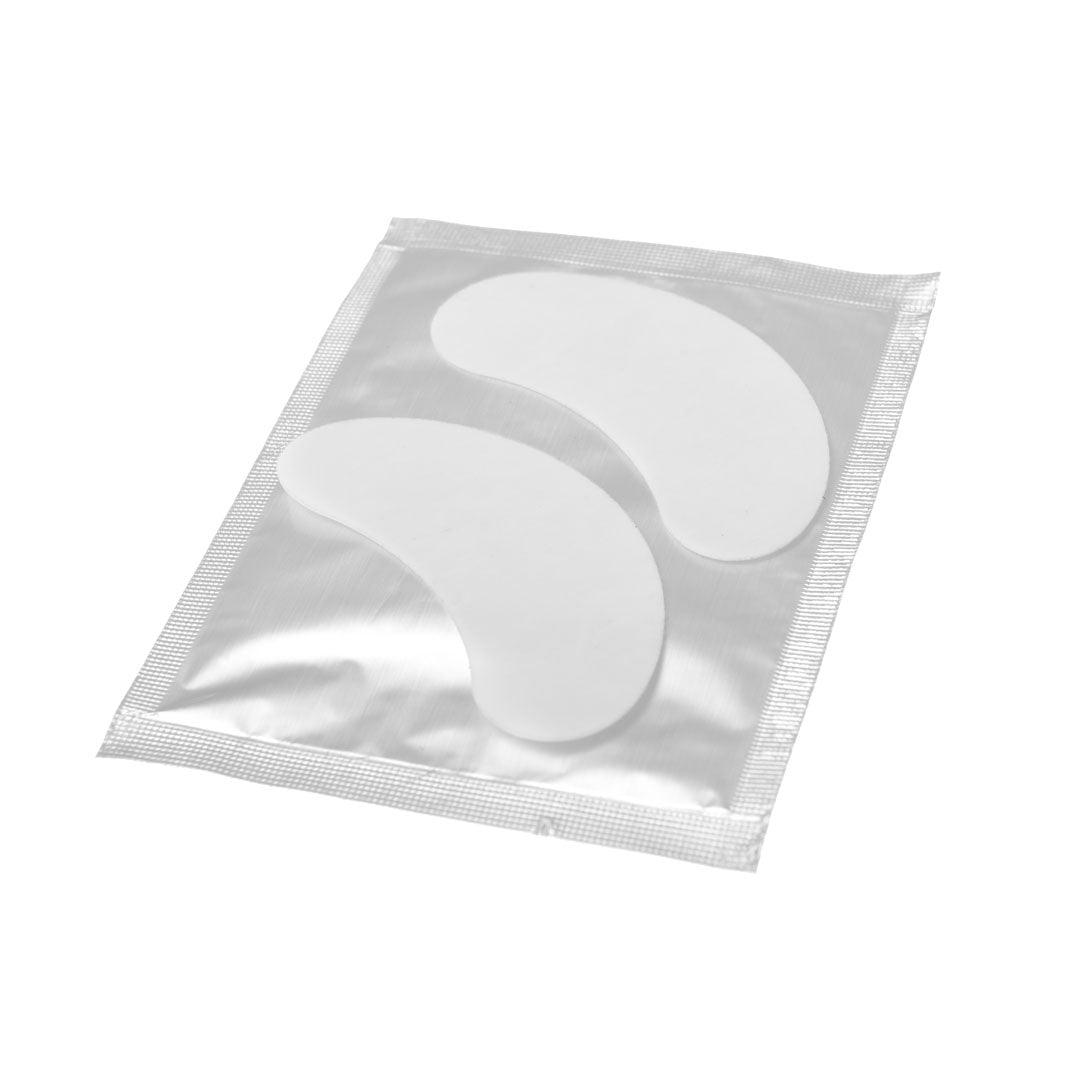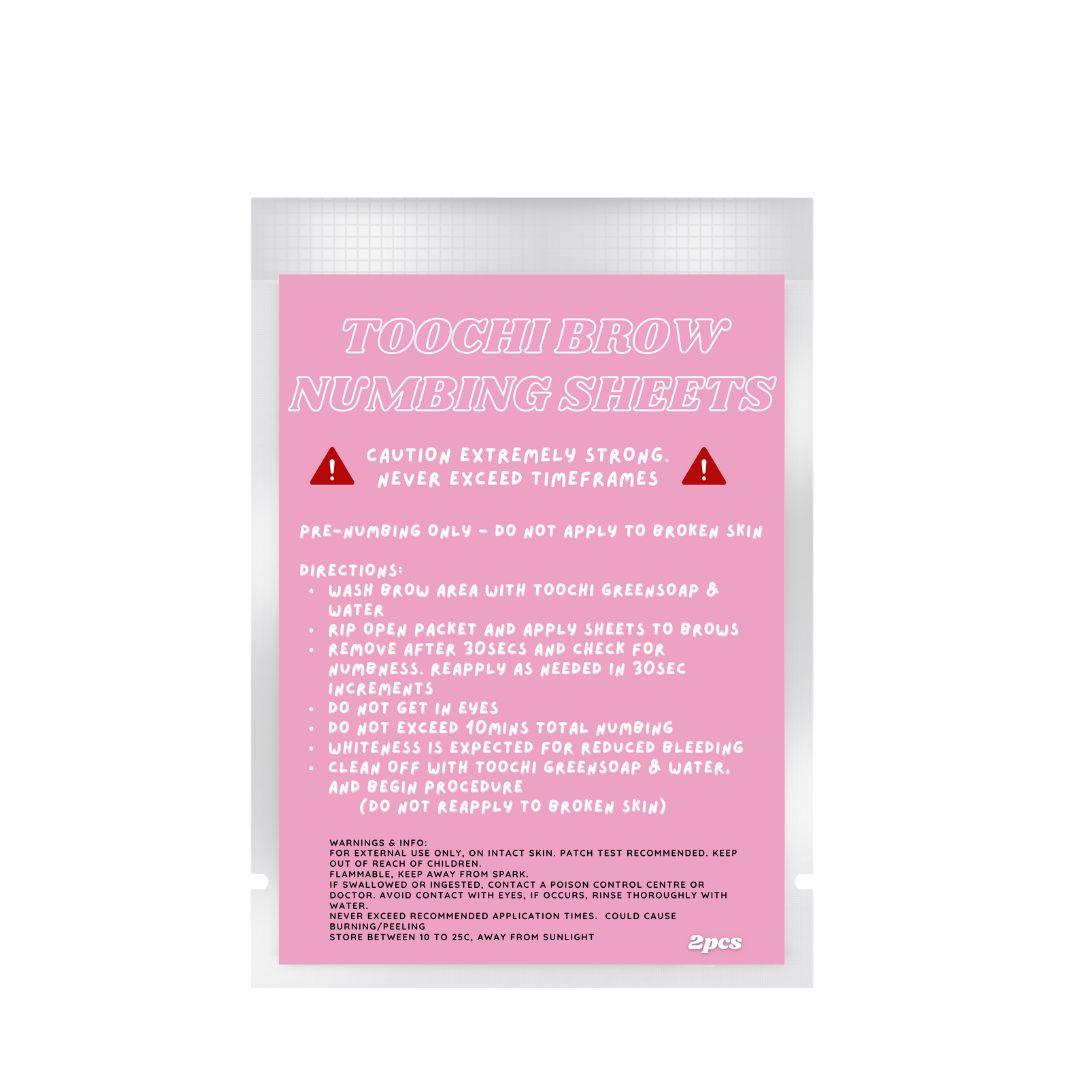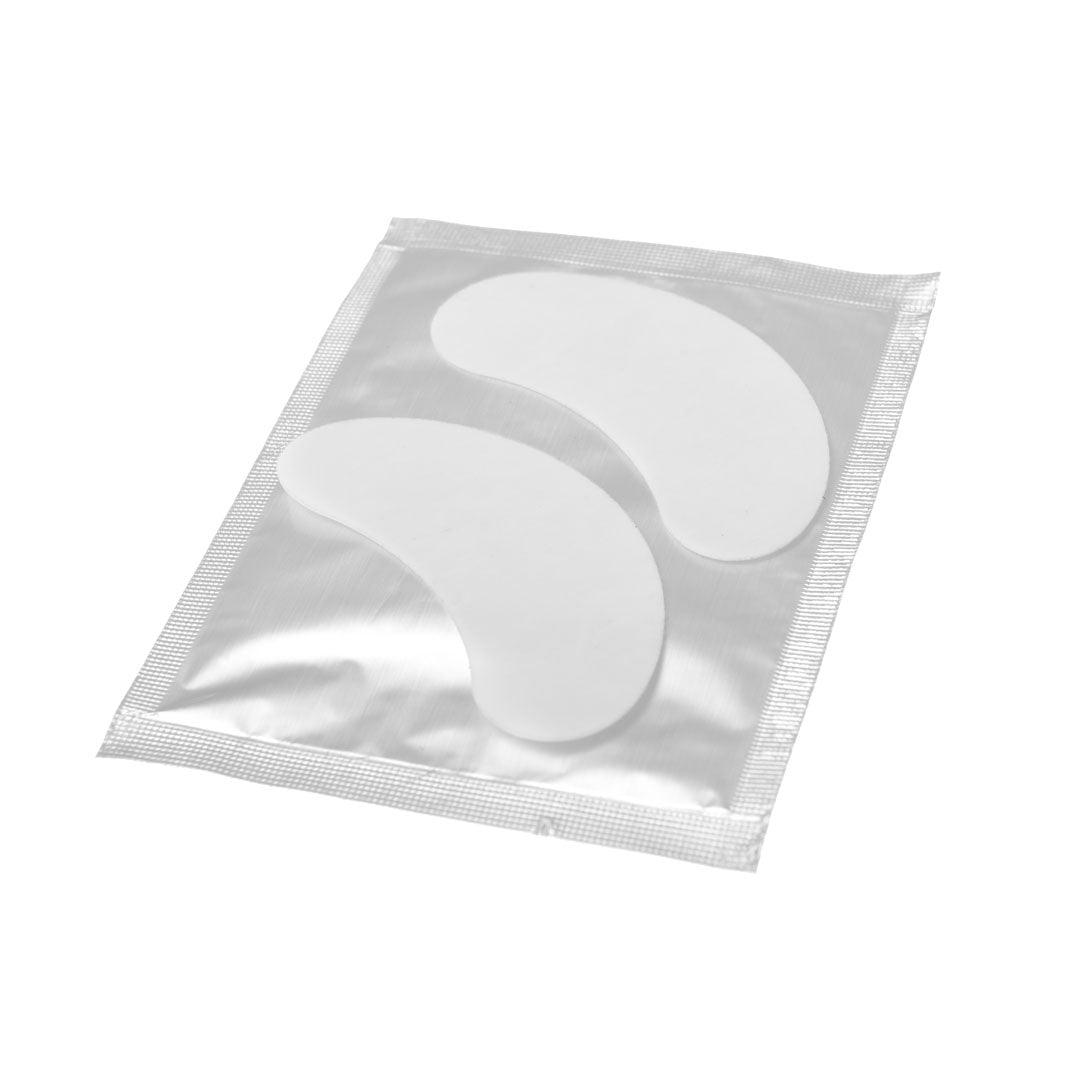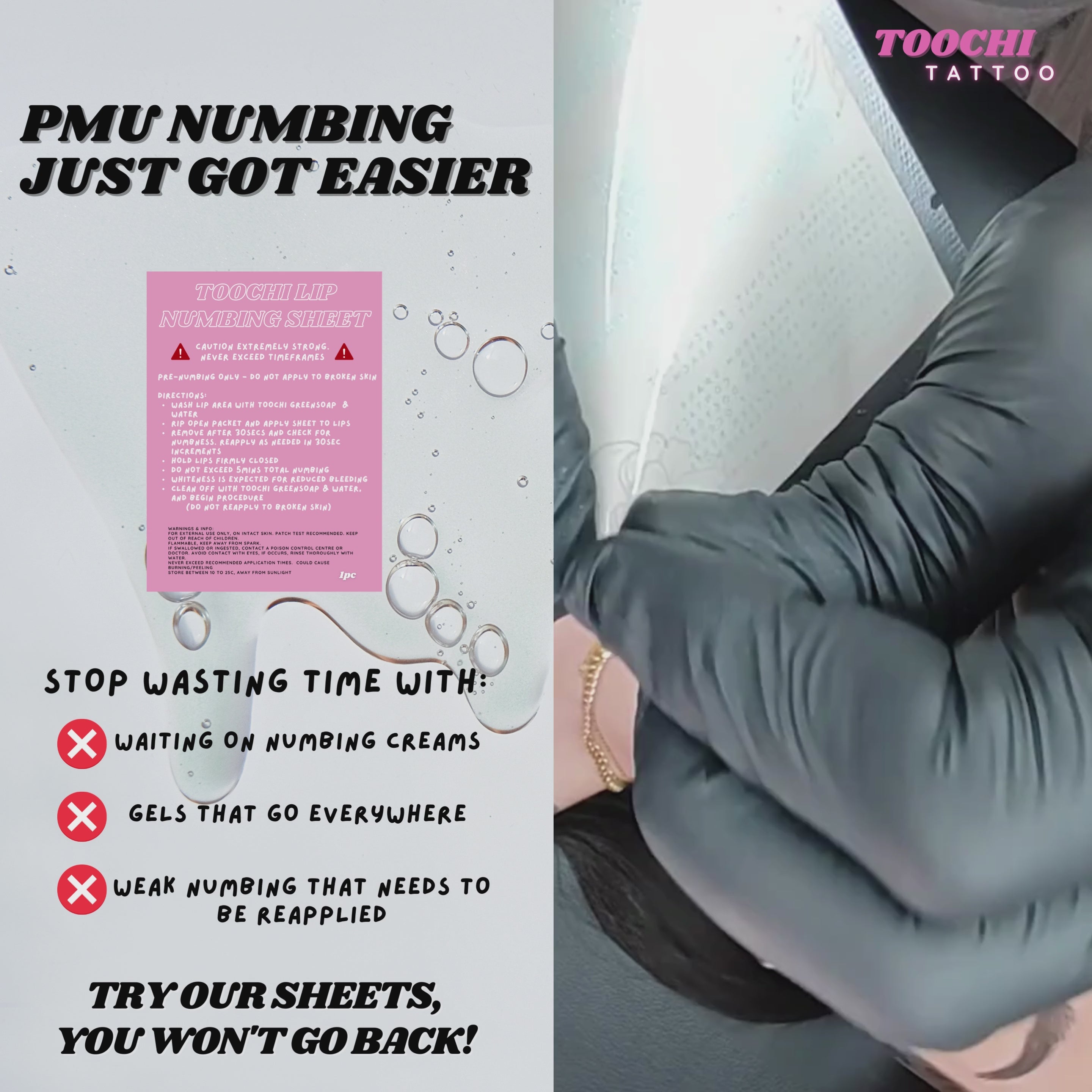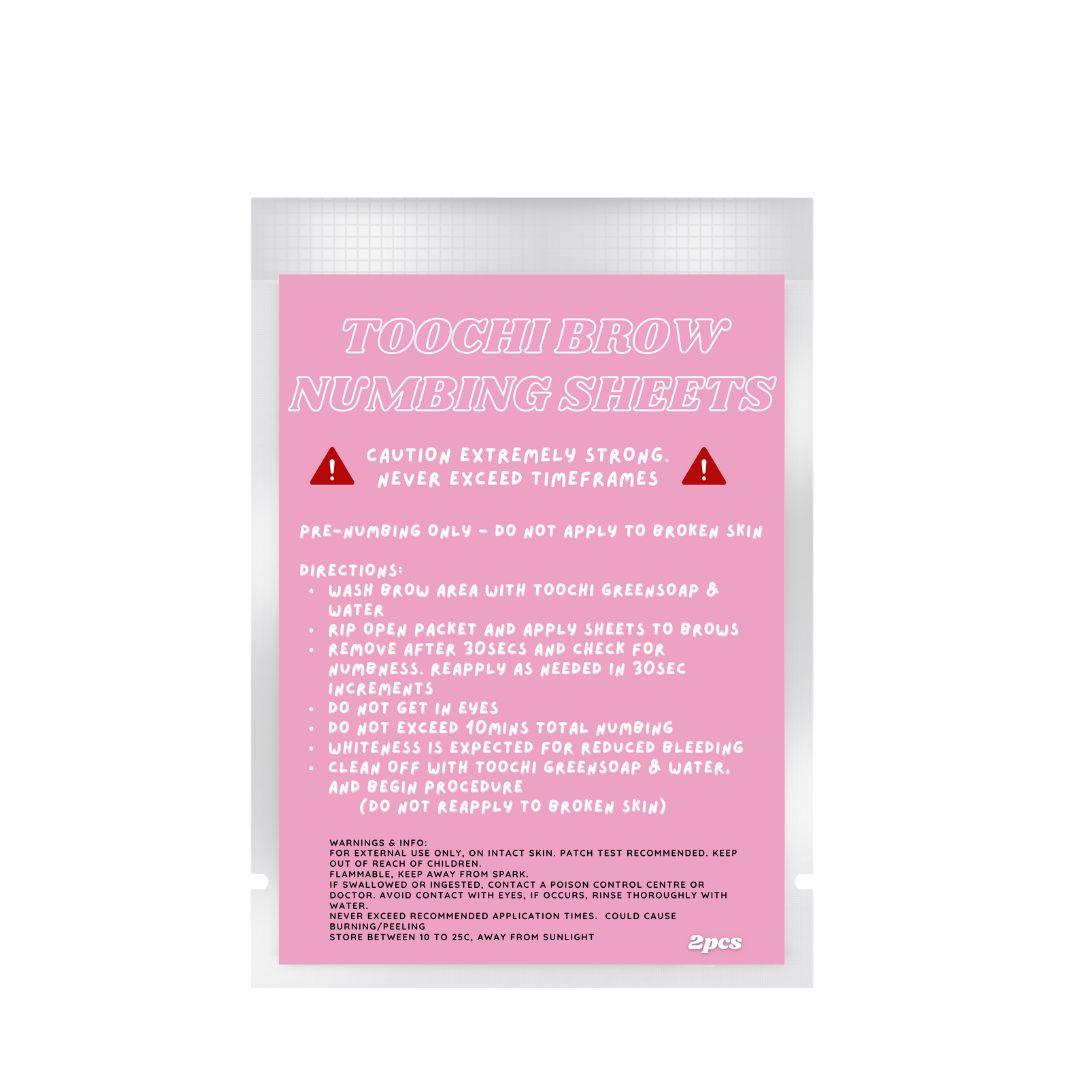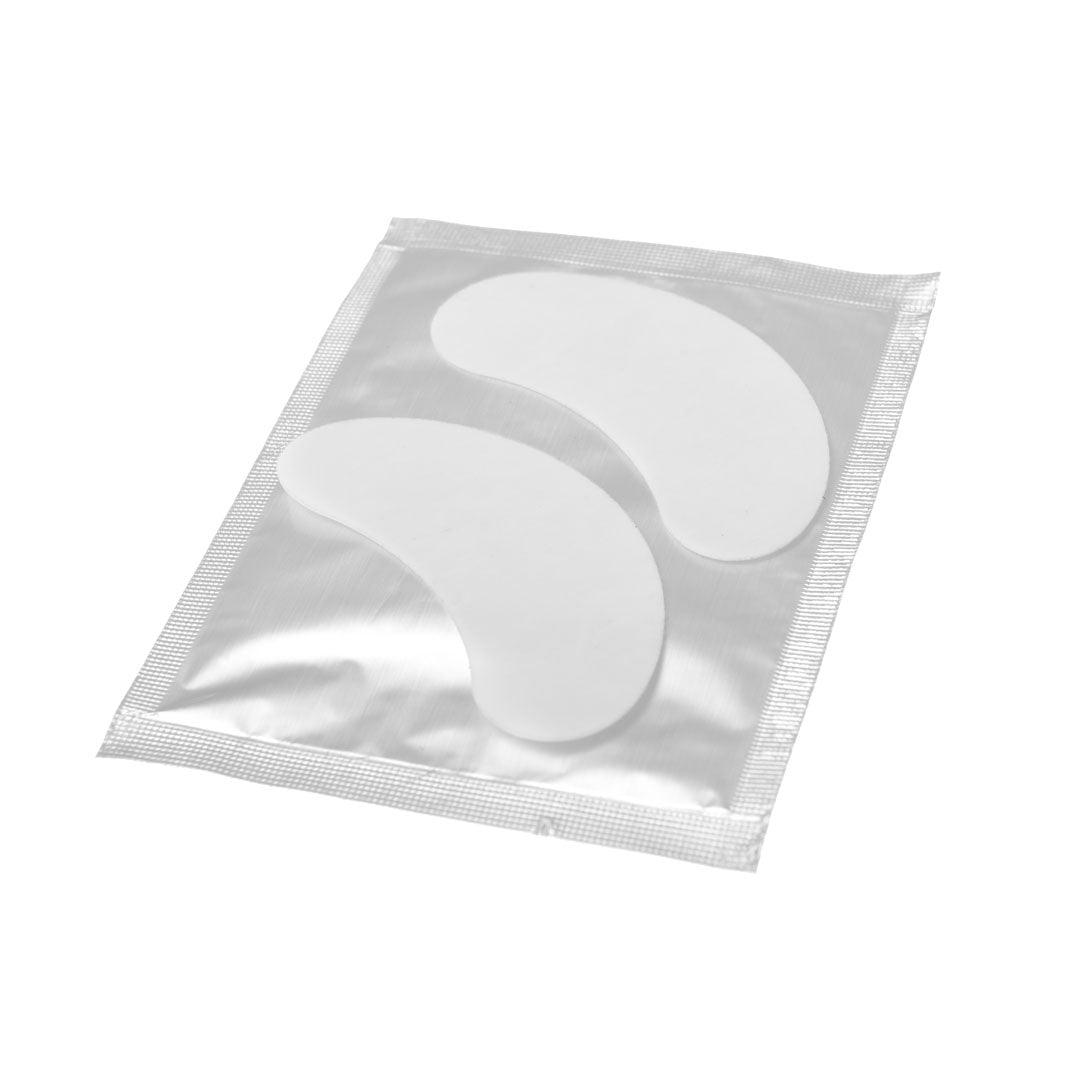 Toochi Eyebrow Numbing Sheets
Our small but powerful numbing sheets work extremely quickly. These are for pre numbing only and cannot be used on open / worked skin.

Lidocaine 4%, Epinephrine 2%, Tetracaine 2%, Aqua.
Come in packs of 10.

For an assortment of the brow / lip sheets - comment on your order for quantities of each and we will try to customize your order.
• Clean brows or lips with an antibacterial soap prior to numbing
• Rip open packet and remove the numbing sheet (brow sheets come with 2, rub together gently to separate)
• Apply to brows / or lips, being careful to avoid getting into eyes and mouth. Hold lips firmly together to avoid getting into the mouth
• Leave for 1min, remove and check area for any signs of reaction and to check numbness
• Reapply for 1min, and check again, repeating the process until numbness is felt
• IMPORTANT – DO NOT LEAVE ON FOR THAN 2 MIN FOR LIPS AND 10 MINS FOR BROWS. These sheets are stronger / faster working than gel or cream numbing and work very quickly. We recommend checking every 30 secs to 1 minute and remove once numbness is felt.
• Remove numbing sheet, discard numbing sheet and clean the area completely before beginning procedure. Change gloves and clean workstation to ensure no numbing residue is left behind. The area is ready for the procedure
Revolutionizing the PMU numbing world as the first of their kind, we designed our numbing sheets as an alternative to traditional numbing to be quicker, easier & more hygienic than current options.
Toochi Lip & Brow numbing sheets are:
✔

  a small sheet with numbing infused, to be applied
directly to brow or lips
✔

  applied for 2 -5 mins (for brows) for extremely deep numbing
✔

  reduce bleeding and bruising
✔

  single use, mess free and hygienic
✔

will keep your client completely numb (for hours), so no need to reapply any secondary
They work much faster than traditional gel numbing, there is no mess, or need for reapplication and get the area up to 55% more numb than traditional numbing gels.
Our numbing sheets come in a pack of 10.
See what PMU Artists had to say about our numbing sheets in the reviews below!
Shipping & Order Info
Orders are sent out every business day from our New Zealand location.
We ship worldwide, and shipping takes approx 2 weeks to most locations.
Pelase get in touch with any questions, or to follow up with any queries on your order, our friendly team are here to help.
Will it interfere with the Ink?
No, our numbing sheets are specially formulated for PMU and will not affect your work
How long does the Numbing Last?
Approx 4 hours of full numbing, and then residual numbing for up to 10 hours
Will I need to reapply a Secondary?
No. Our numbing sheets are very effective and you won't need to top up with a secondary.
Where else can I buy these?
Our GAME CHANGING numbing sheets are the first of their kind - but check in with your local PMU supplier to see if they stock us yet!