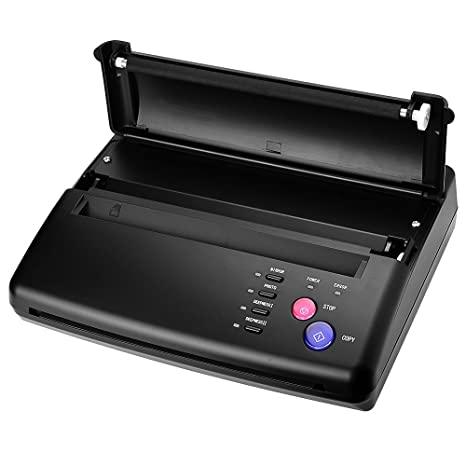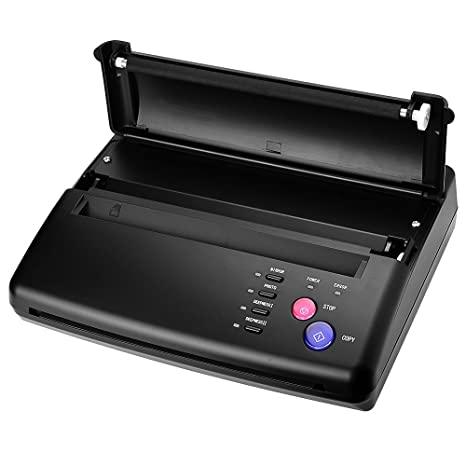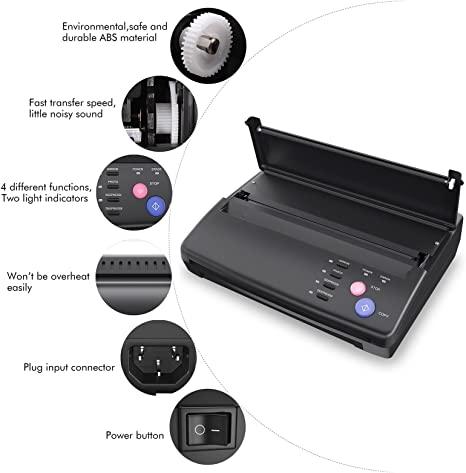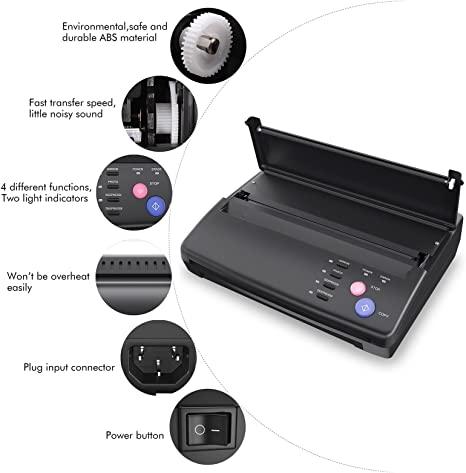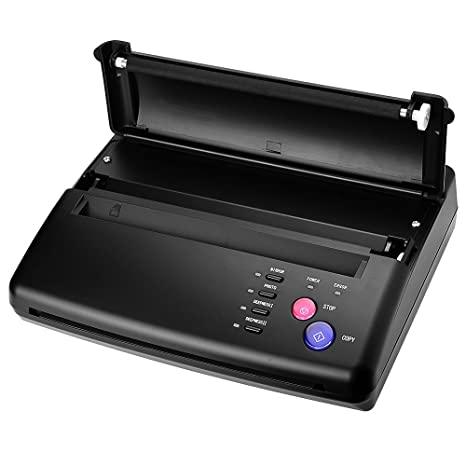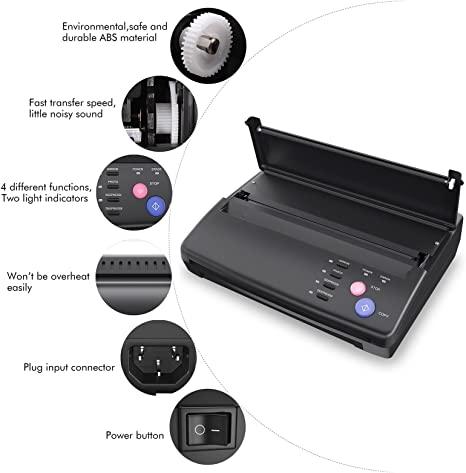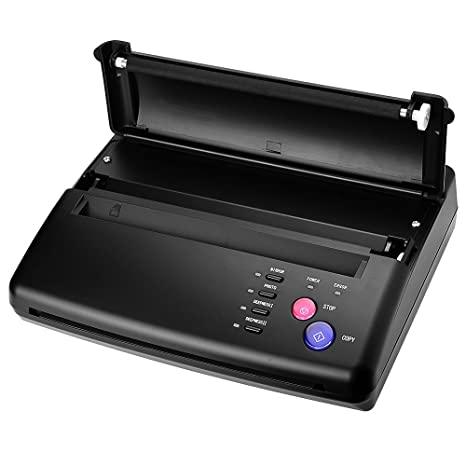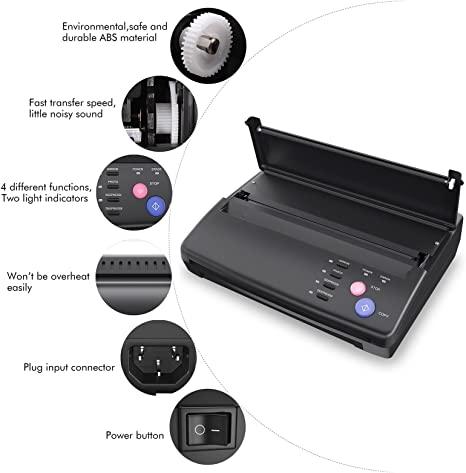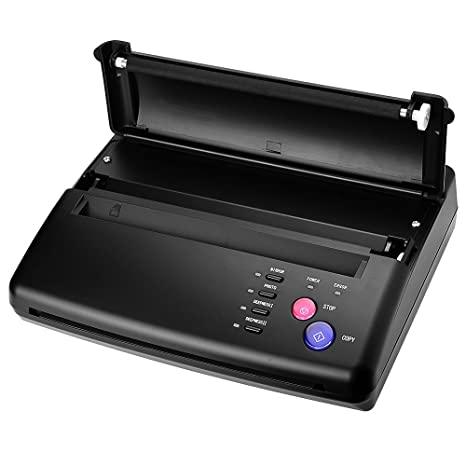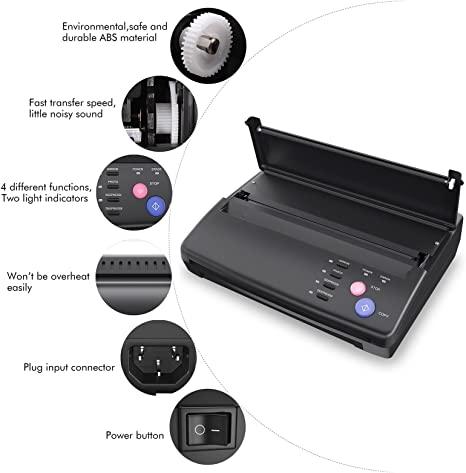 Tattoo Stencil Printer Machine
Tattoo Stencil Thermal Printer Machine

A good quality thermal printer machine for professional tattoo artists.
*These style of stencil machines are designed for outlines only. Any full black areas or heavy thick lines will cause the machine to jam.
Benefits Of Using Tattoo Stencil Transfer Machine:
1. Time and money savings.
2. Lower chance of errors.
3. Massive simplification of tattooing process.
Machine Info:
1. Two operation mode: mirror and copy. Machine will have a ready-to-use stencil available within one minute.
2. Deepness setting. Switch between "Deepness 1" and "Deepness 2" to adjust the device's sensitivity to line thickness.
3. Easy-to-use. All functions comes with dedicated control buttons, you can know exactly how to trigger each process.
4. Portable. 1.17kg total weight, ideal option to bring on the road
5. Fast transfer printing speed, low heat, low noise and stable.
6. Durable. The machine has no heating elements, cylinders, or bulbs; you never have to worry about replacing short-term use parts.
7. Free tattoo transfer paper. 2 pcs free sheets of transfer paper for first try.
Available in Black

Shipping Info
Our warehouse is in Christchurch, New Zealand. We ship every business day and our shipping takes on average 1-2days around NZ (check our reviews to see what our customers say!)
We ship worldwide - shipping is approx 2 weeks to most countries!
Get in touch with any questions, or to follow up with any queries on your order.