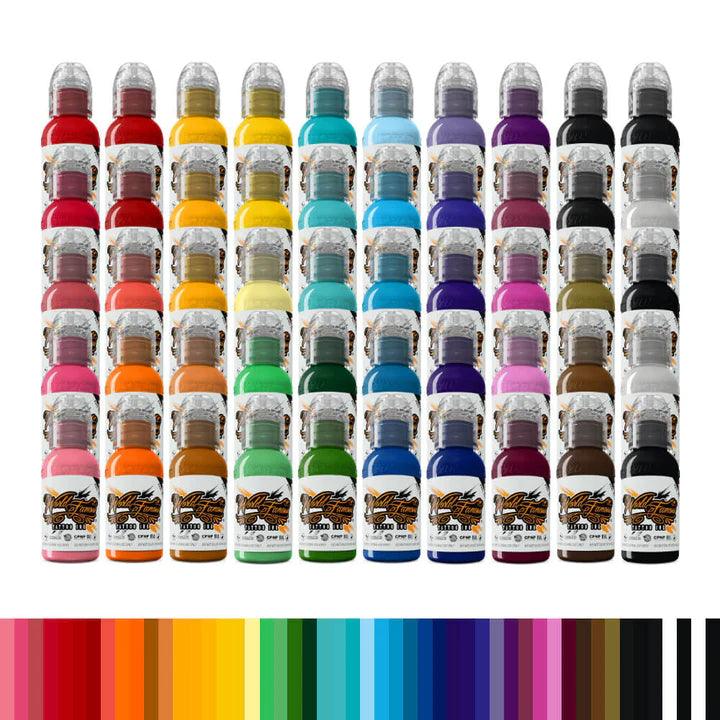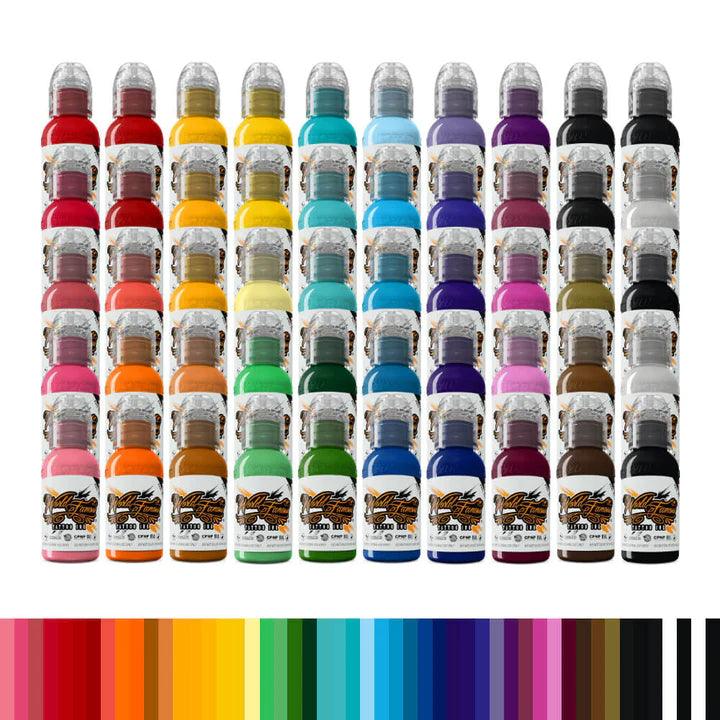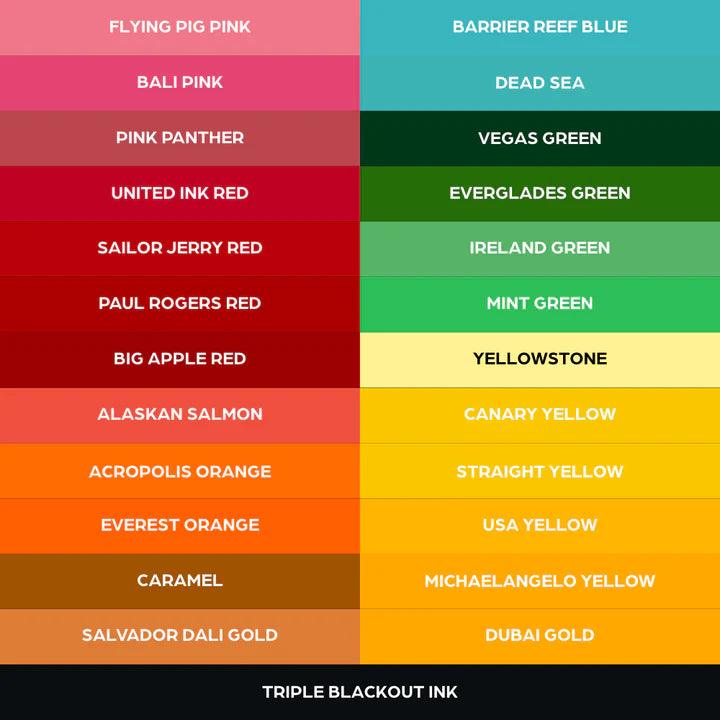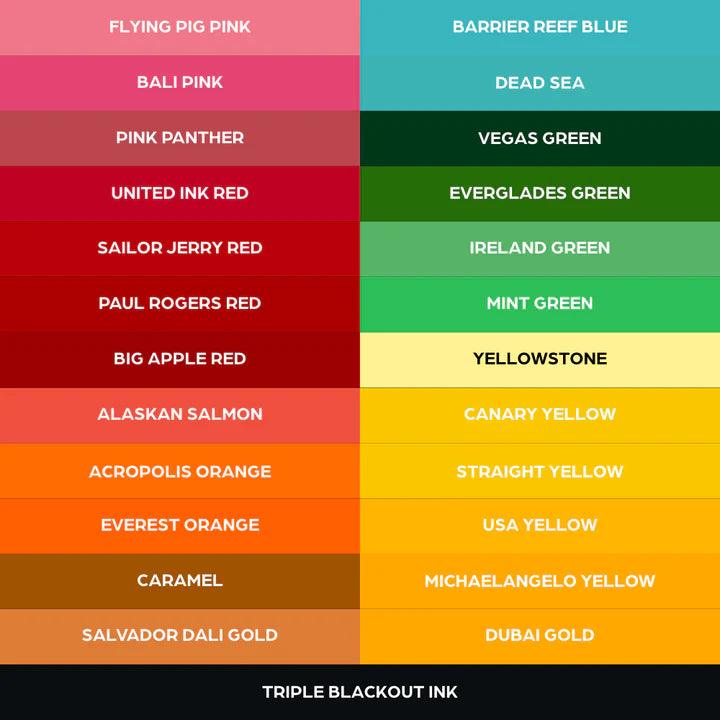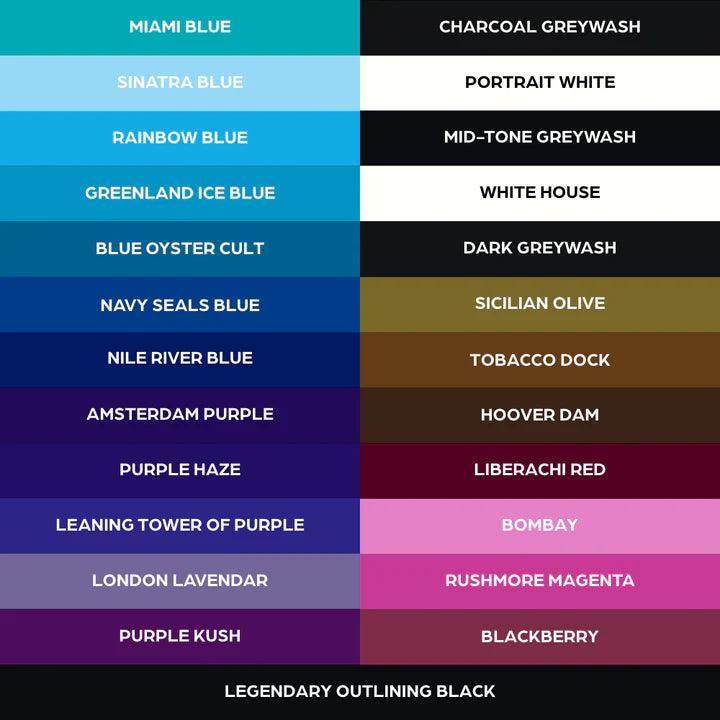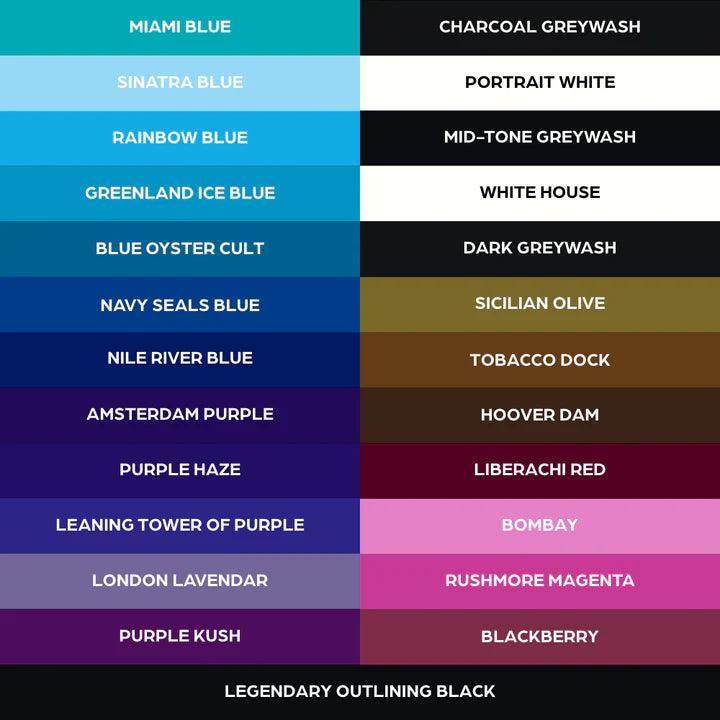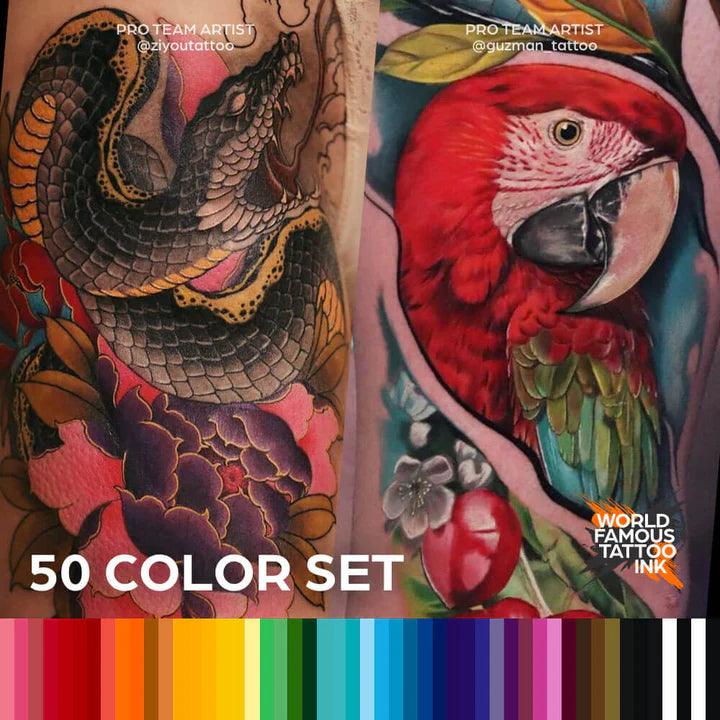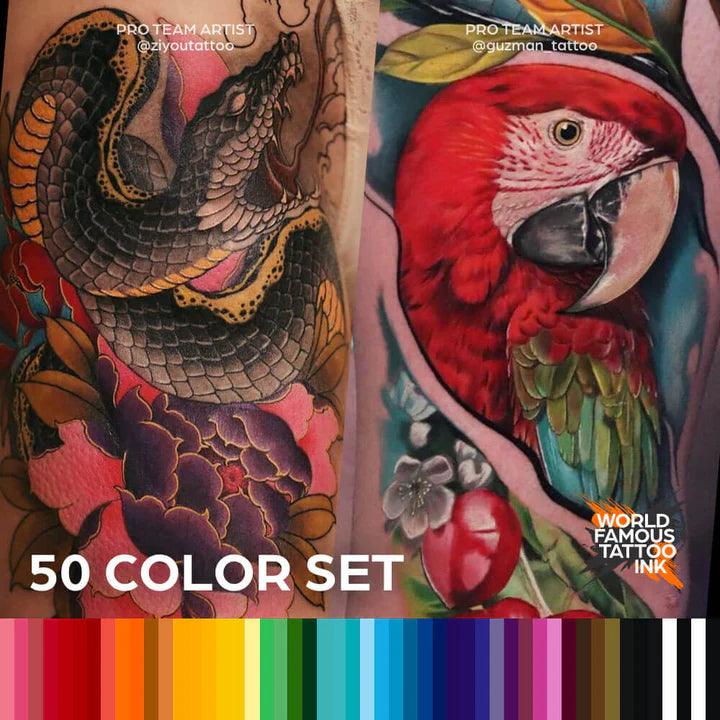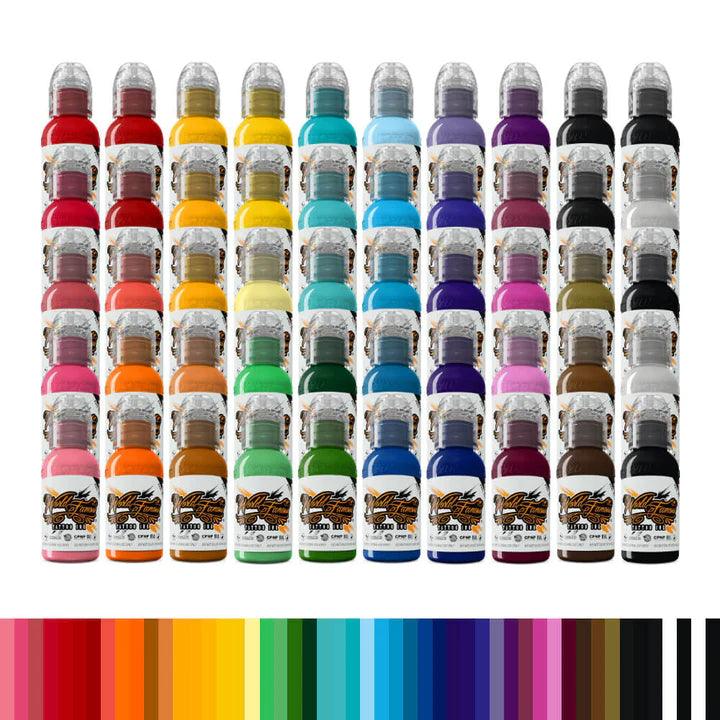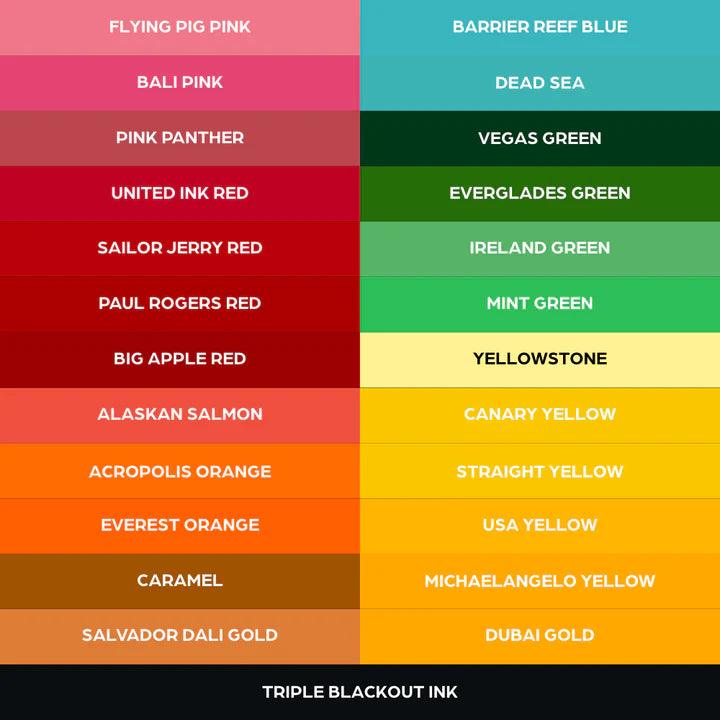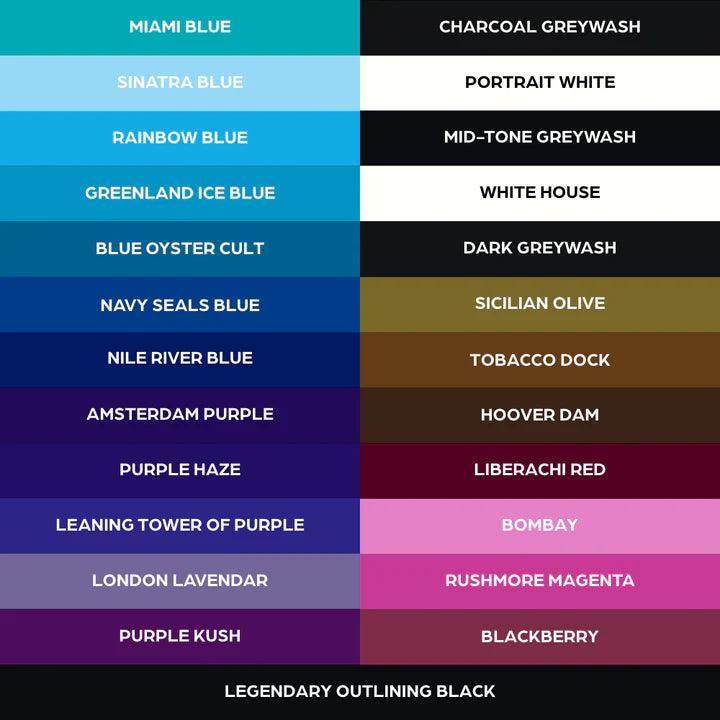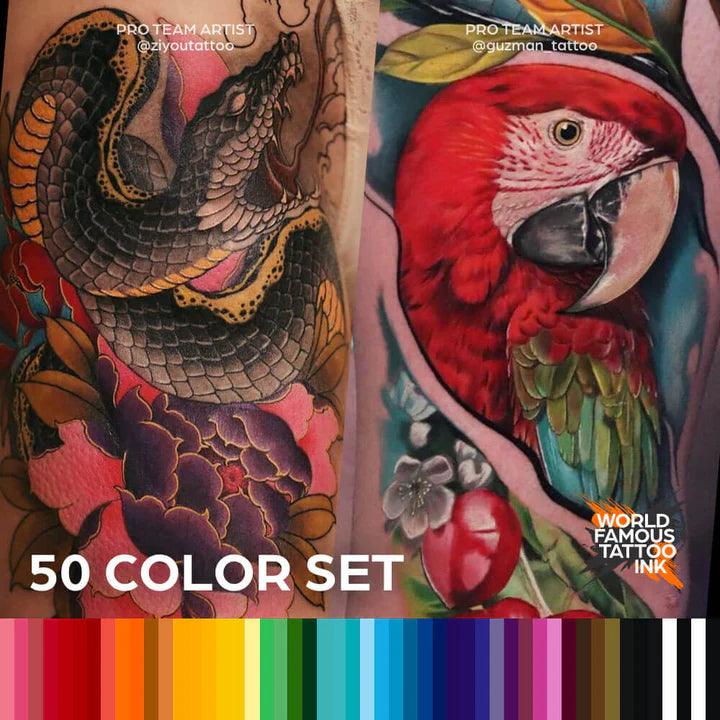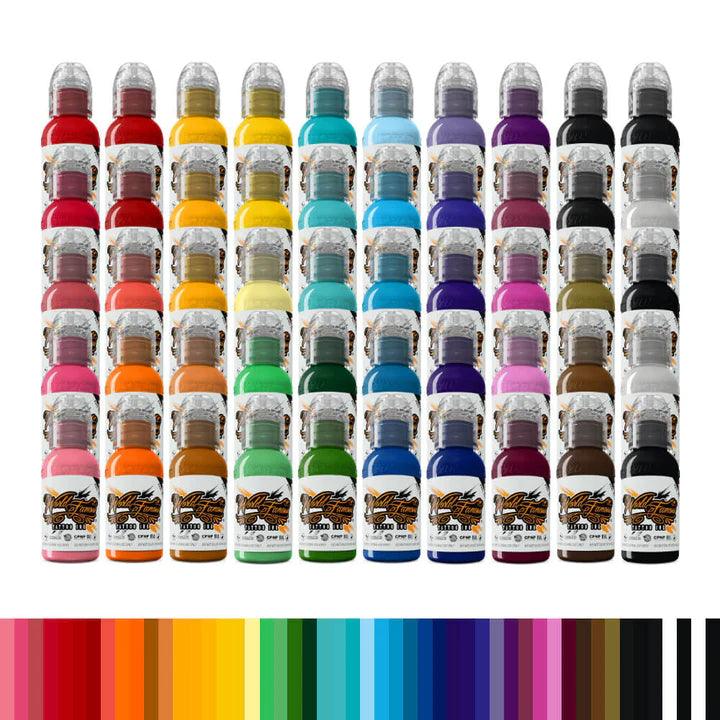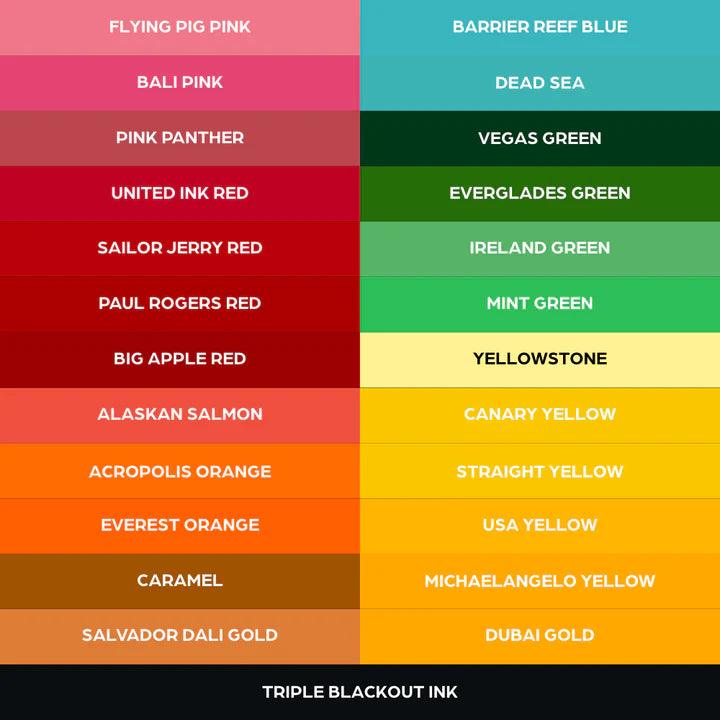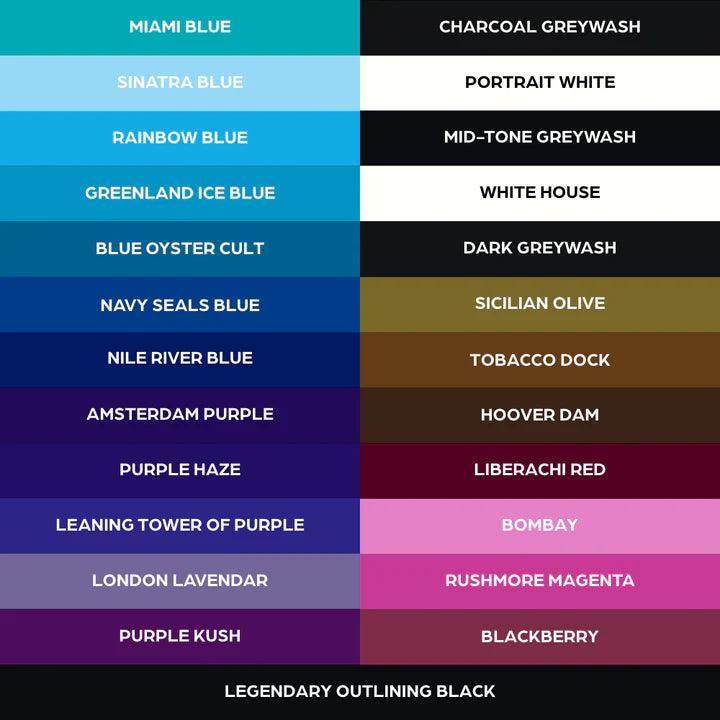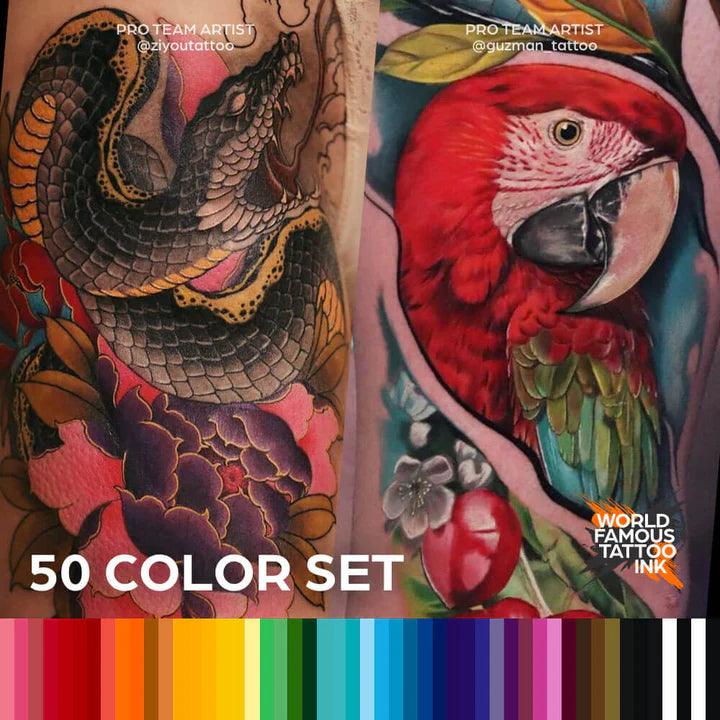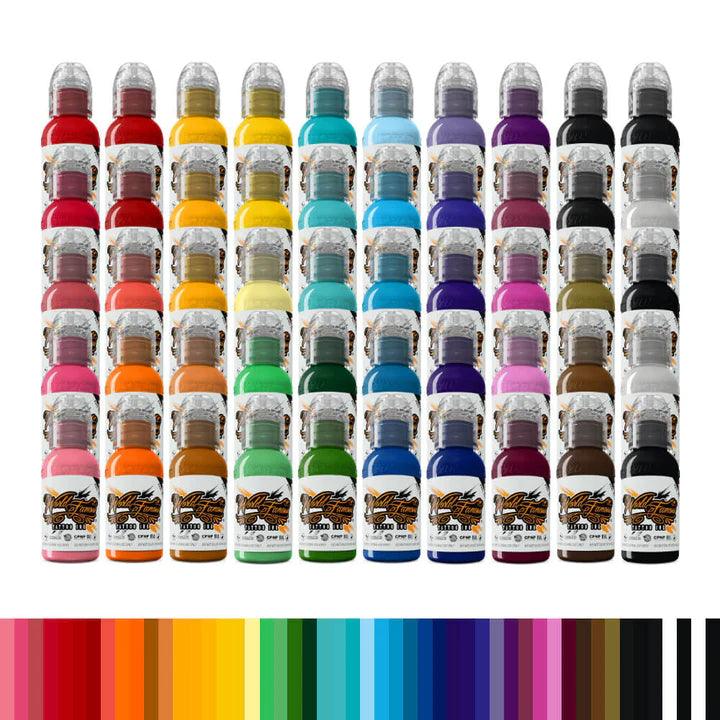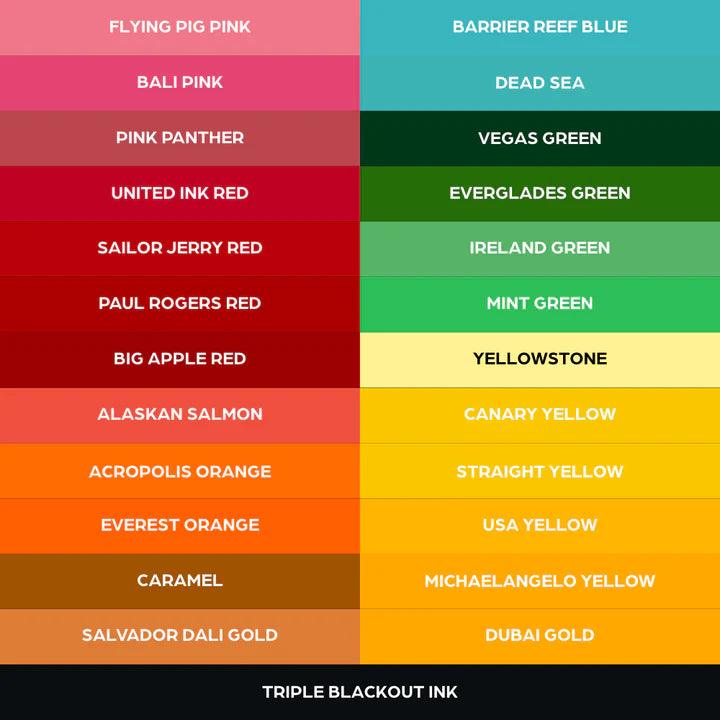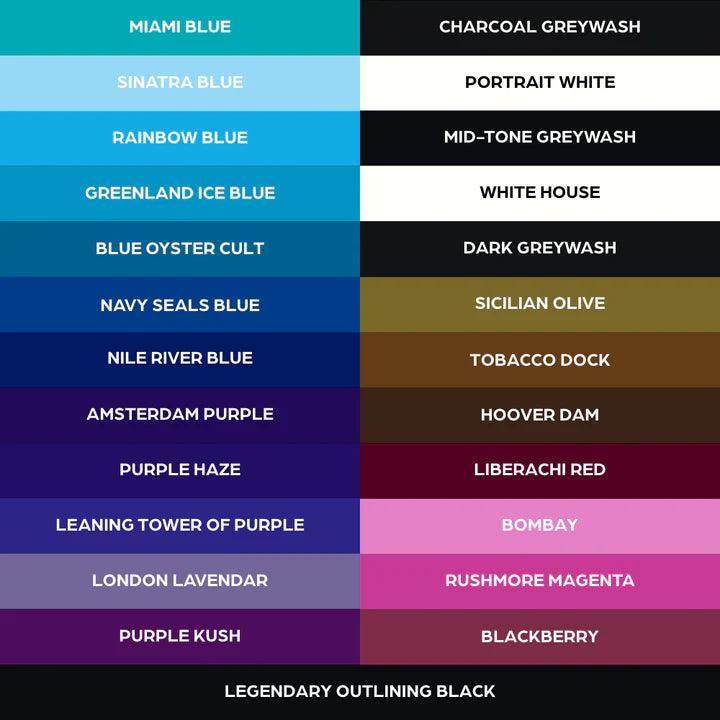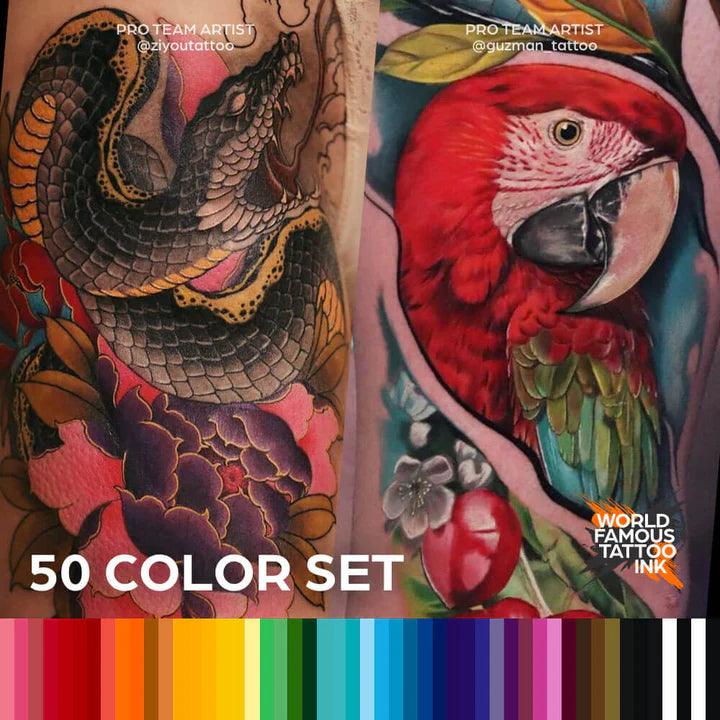 World Famous Colours - 1oz Individuals
More Range than You Can Handle.
Looking for the perfect starting point for your ink-spirations? How about a collection of our top-selling tattoo inks to add for the ride. The 50 Color Set from World Famous Tattoo Ink has an unparalleled range of meticulously crafted inks, giving tattoo artists 100 + possibilities for putting the awe in jaw-dropping art.
"Each color in the set is carefully designed to be vibrant, long-lasting, and highly versatile, allowing artists to achieve a wide range of effects, from blending to bold, highly saturated hues. With the 50 Color Set, artists can push their creativity to new heights. " – Lou Rubino, Founder
1oz set includes:
Flying Pig Pink

Bali Pink
Pink Panther
United Ink Red
Sailor Jerry Red
Paul Rogers Red
Big Apple Red
Alaskan Salmon
Acropolis Orange
Everest Orange
Caramel
Salvador Dali Gold
Dubai Gold
Michaelangelo Yellow
USA Yellow
Straight Yellow
Canary Yellow

Yellowstone
Mint Green
Ireland Green
Everglades Green
Vegas Green
Dead Sea
Barrier Reef Blue
Miami Blue

Sinatra Blue
Rainbow Blue
Greenland Ice Blue
Blue Oyster Cult
Navy Seals Blue
Nile River Blue
Amsterdam Purple
Purple Haze
Leaning Tower Of Purple
London Lavendar
Purple Kush
Blackberry
Rushmore Magenta
Bombay
Liberachi Red
Hoover Dam
Tobacco Dock
Sicilian Olive
Dark Greywash
White House
Mid-Tone Greywash
Portrait White
Charcoal Greywash
Legendary Outlining Black
Triple Blackout
All 1oz Size
Shipping Info
Our warehouse is in Christchurch, New Zealand. We ship every business day and our shipping takes on average 1-2days around NZ (check our reviews to see what our customers say!)
We ship worldwide - shipping is approx 2 weeks to most countries!
Get in touch with any questions, or to follow up with any queries on your order.