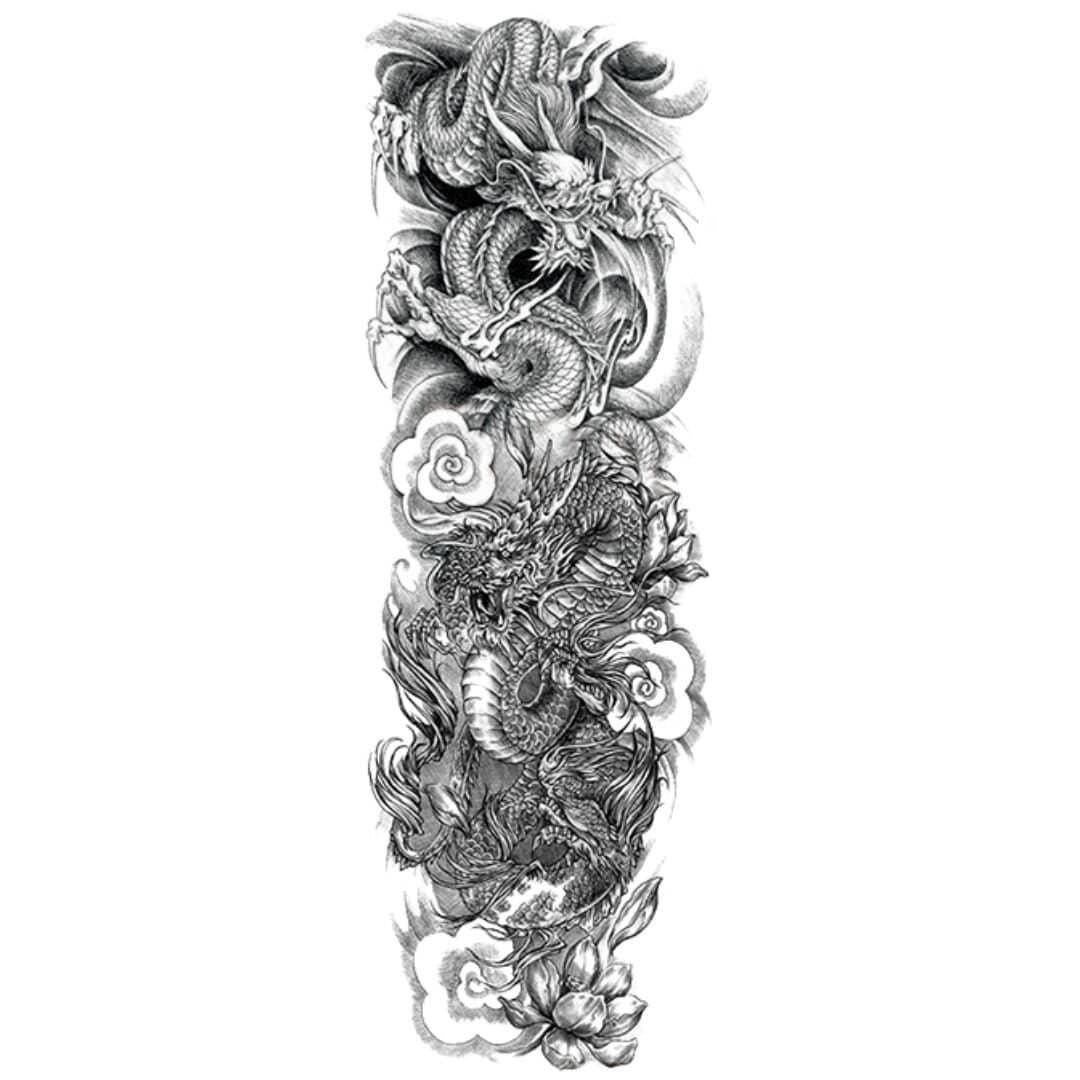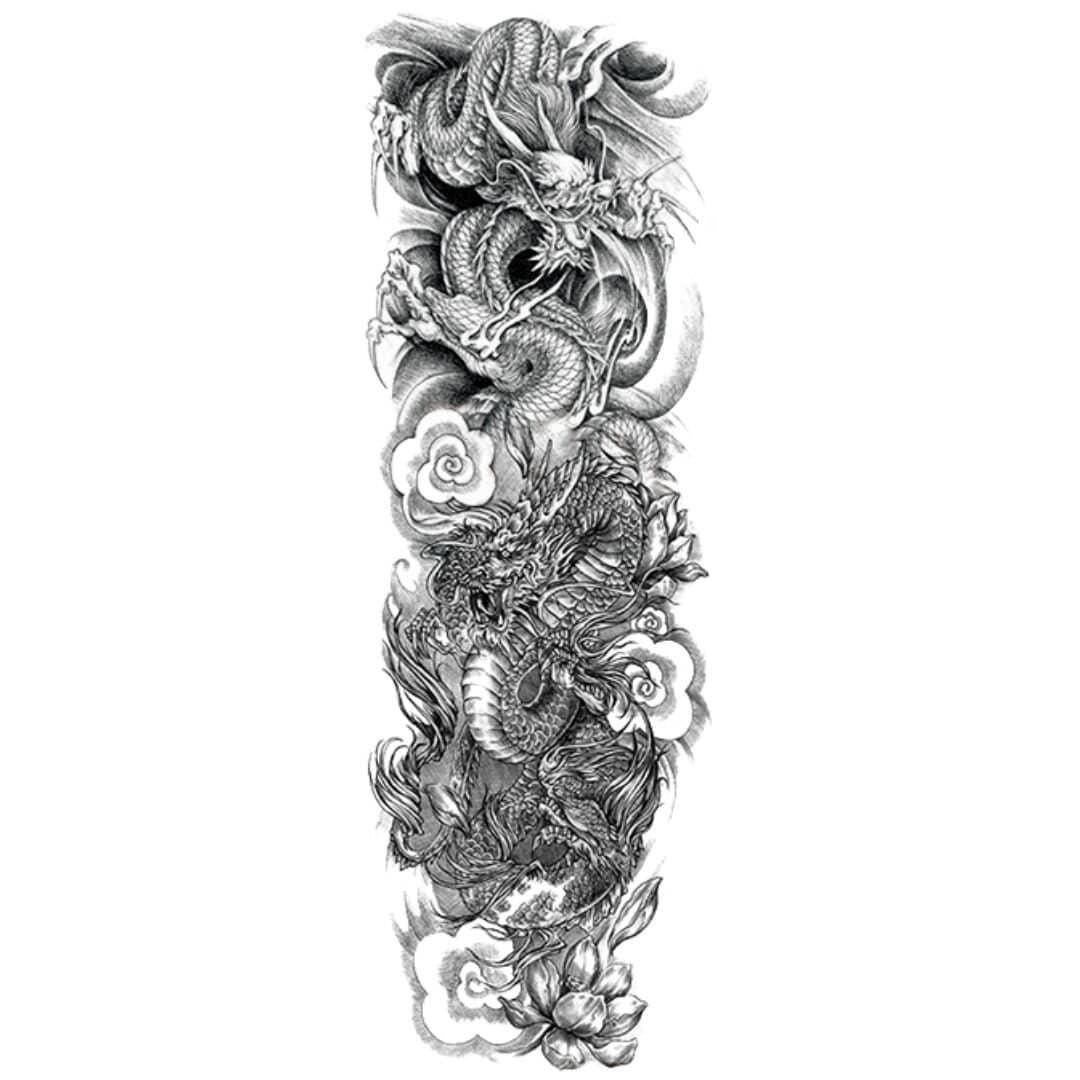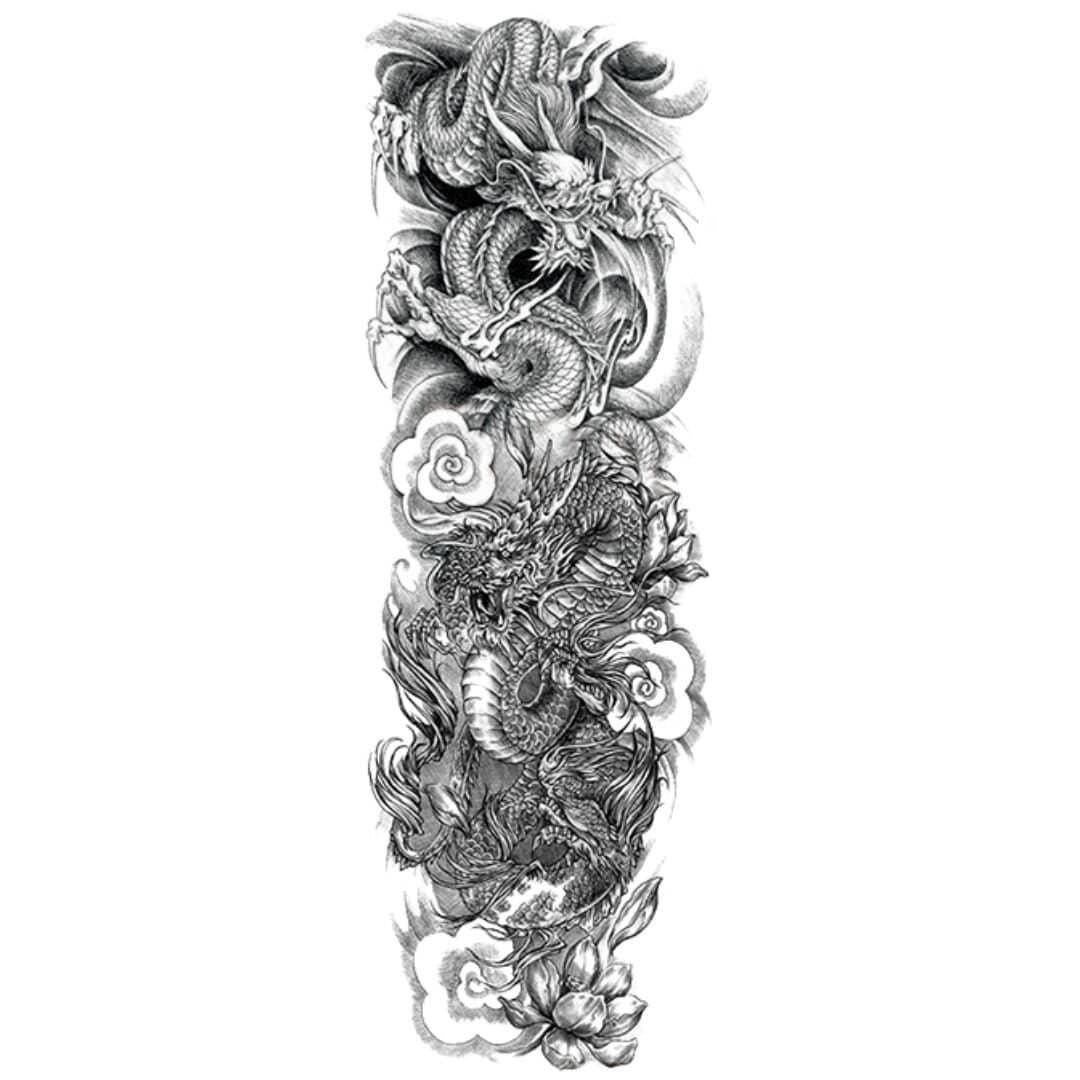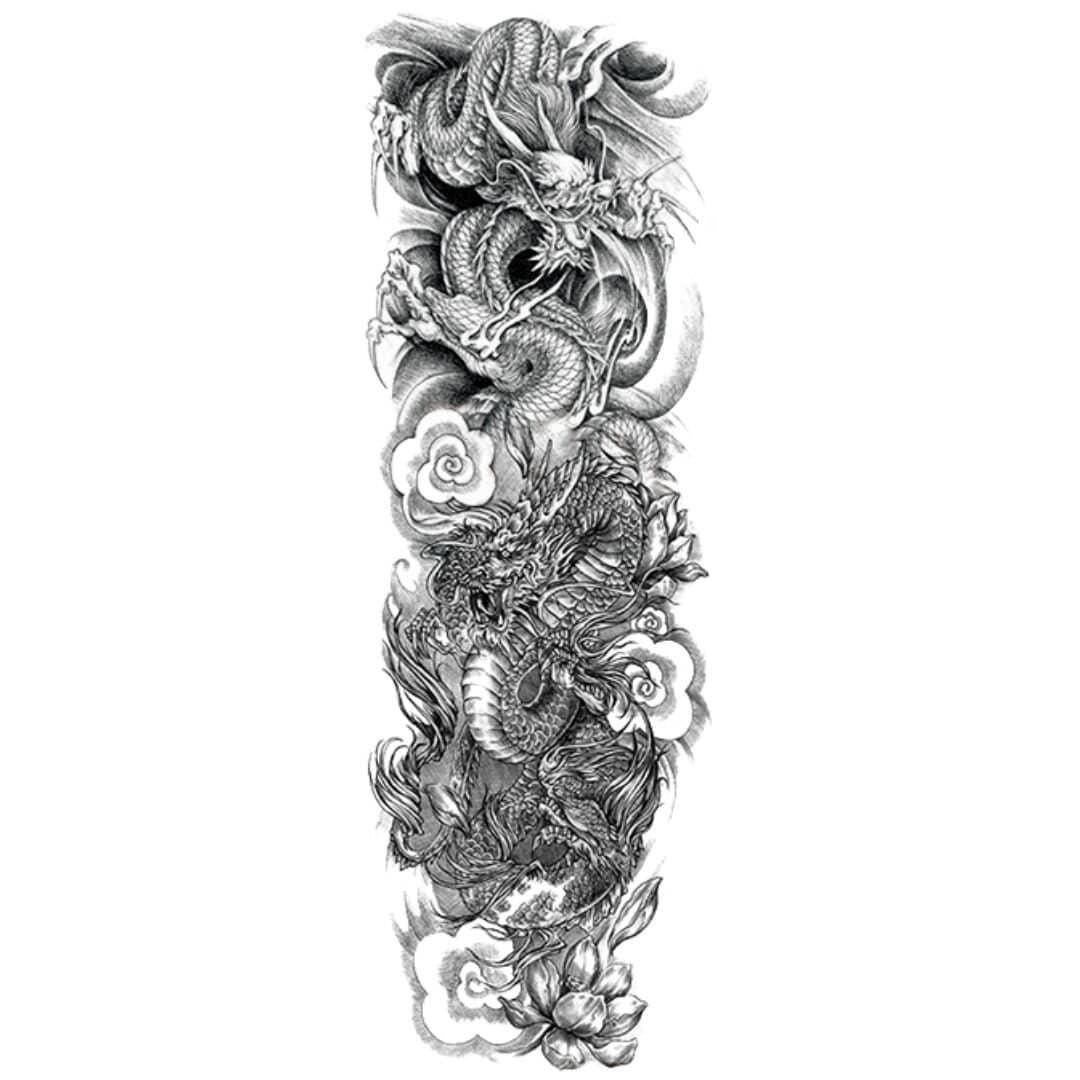 Large Temporary Tattoo - Dragons
Introducing our high-quality temporary tattoos, perfect for trying out tattoo designs & placements before committing to a permanent on, or just to wear for fun or a special occasion!
Benefits:
Test out tattoo placements

Add a bit extra to your look for a special occasion

Try different designs before getting the real thing!
Our fake tattoos are easy to apply, last up to 1 week and we have a variety of designs to choose from.
Perfect for anyone who wants to experiment with tattoos without the permanent commitment. You can test out different placements and styles to find the perfect look for you. So why wait? Try our temporary tattoos today and unleash your creativity!
This is our Dragons design, in our large 'sleeve' length of 48 x 17 cm.
Shipping Info
Our warehouse is in Christchurch, New Zealand. We ship every business day and our shipping takes on average 1-2days around NZ (check our reviews to see what our customers say!)
We ship worldwide - shipping is approx 2 weeks to most countries!
Get in touch with any questions, or to follow up with any queries on your order.