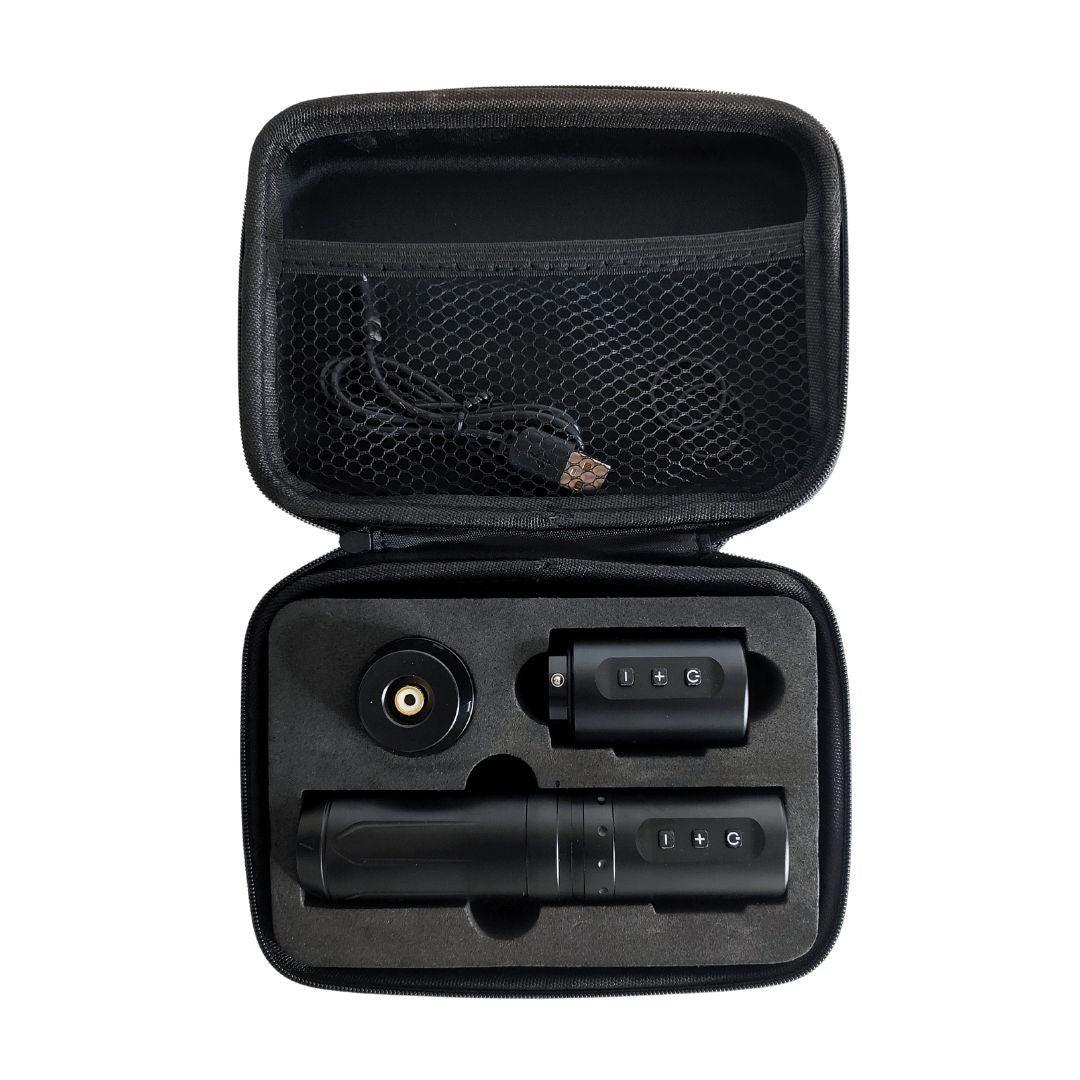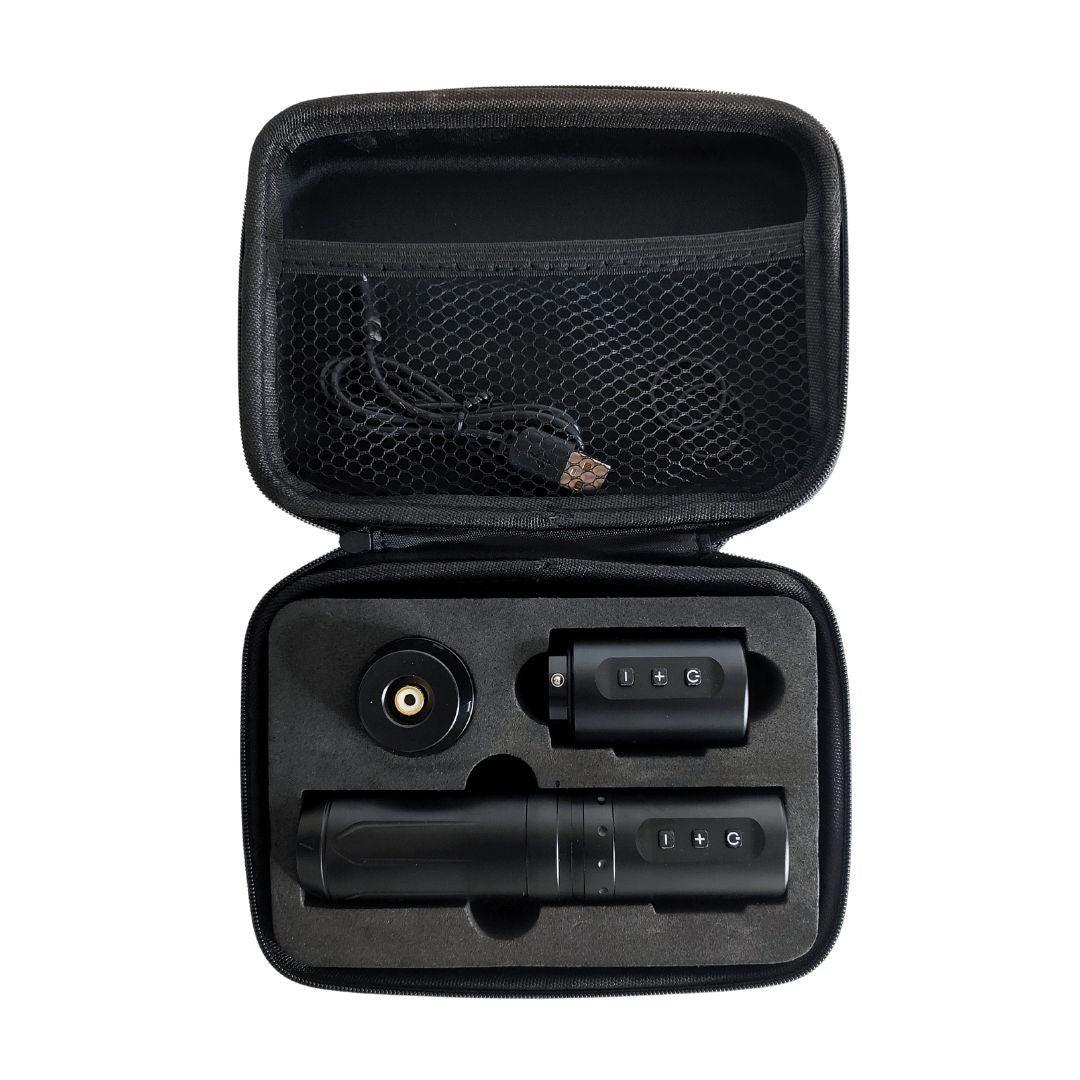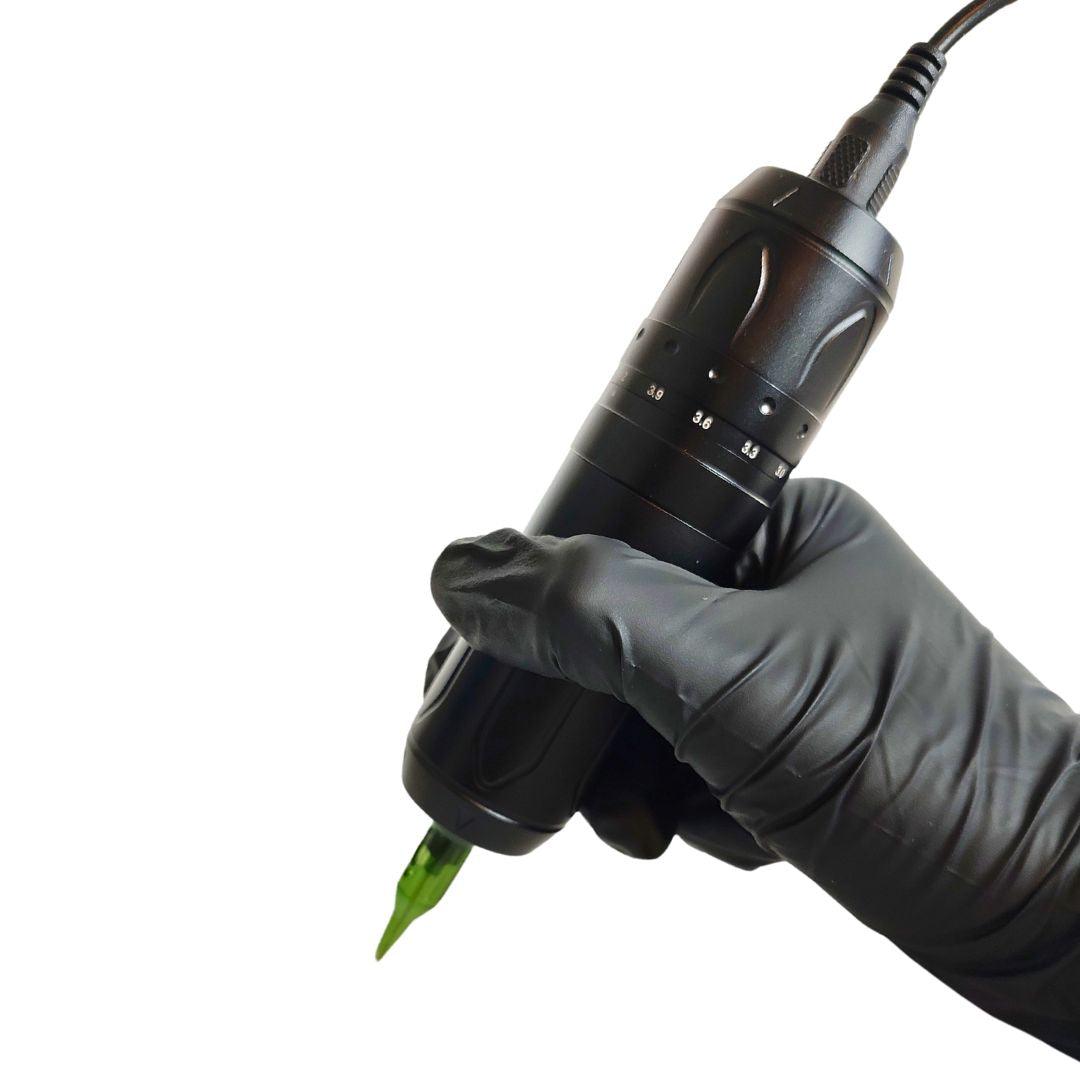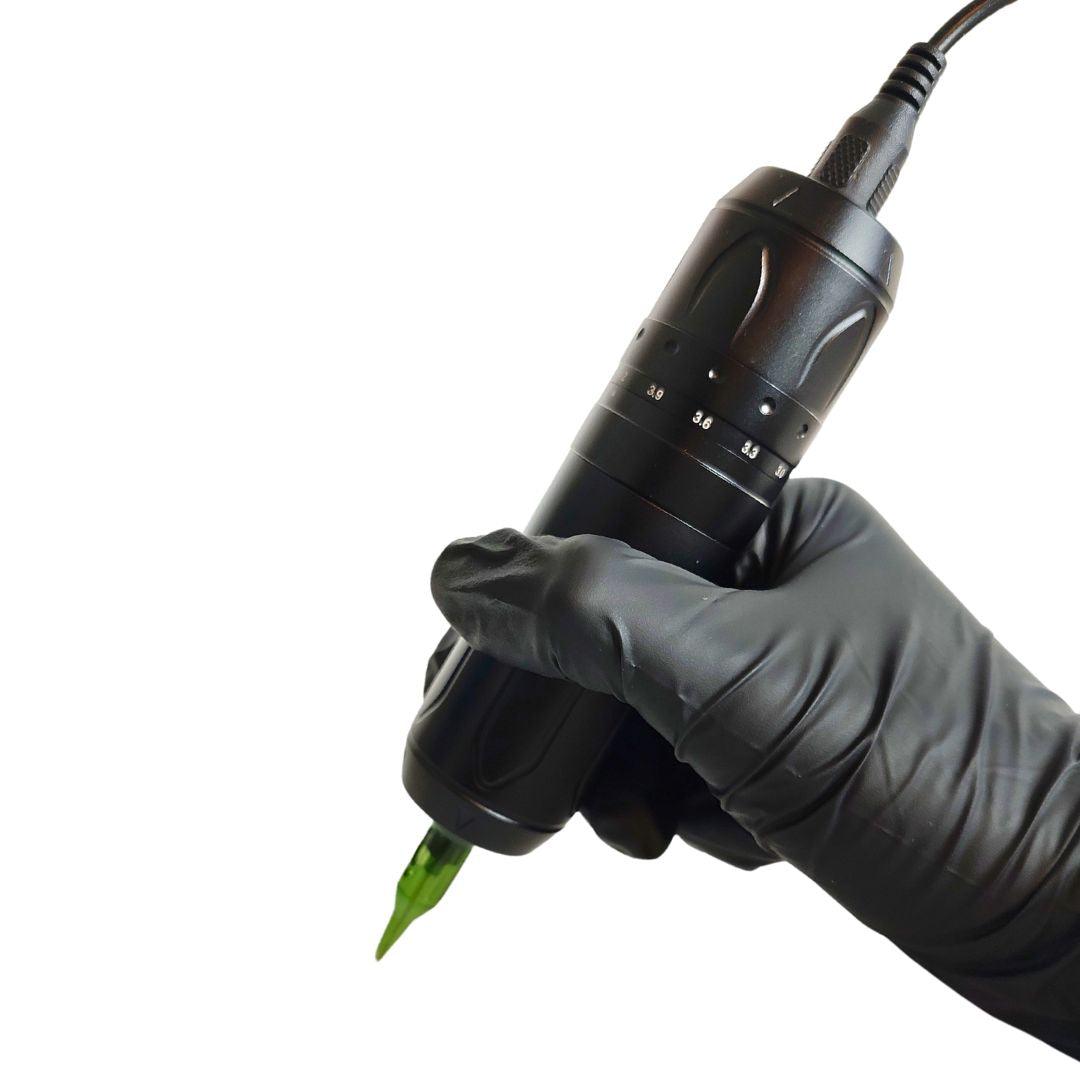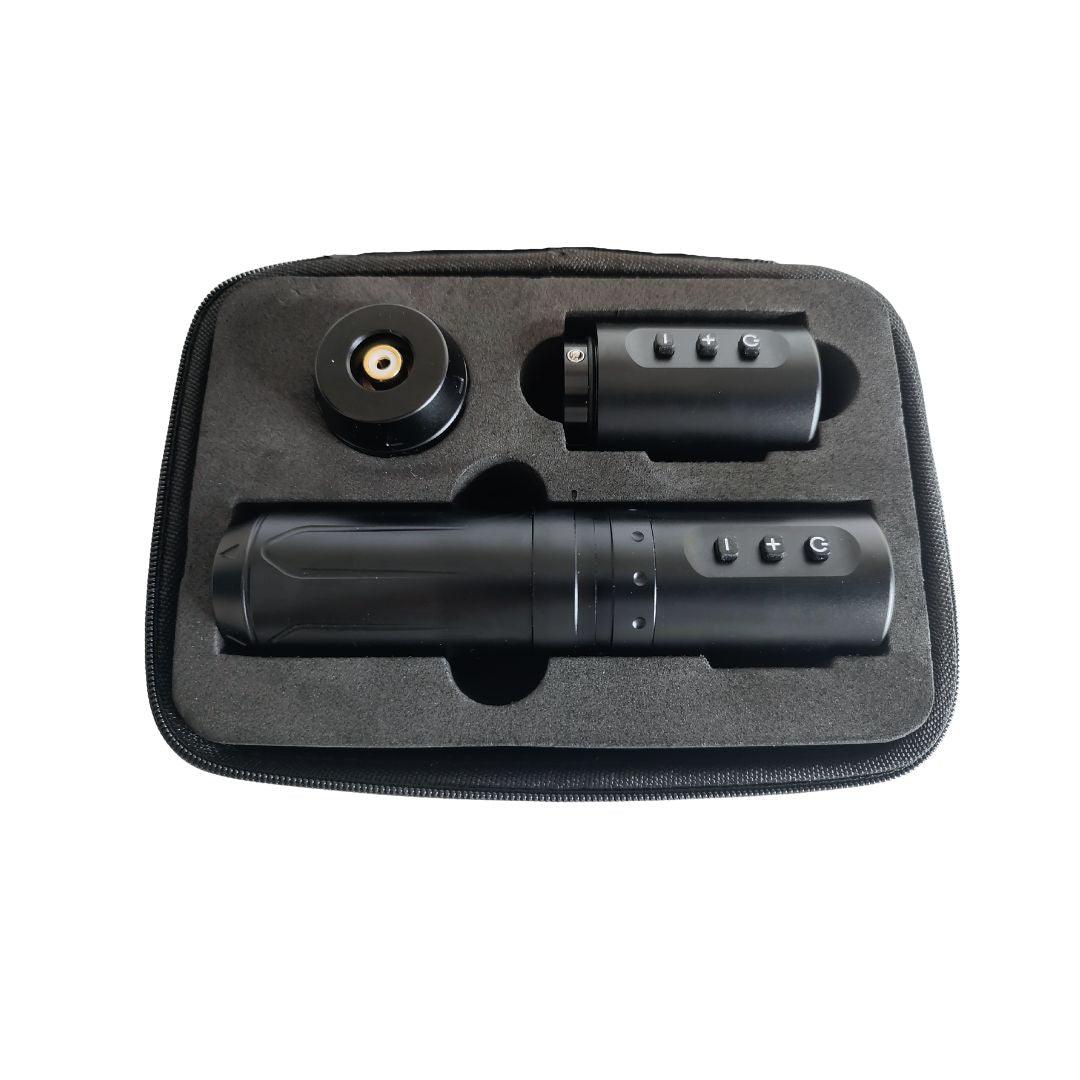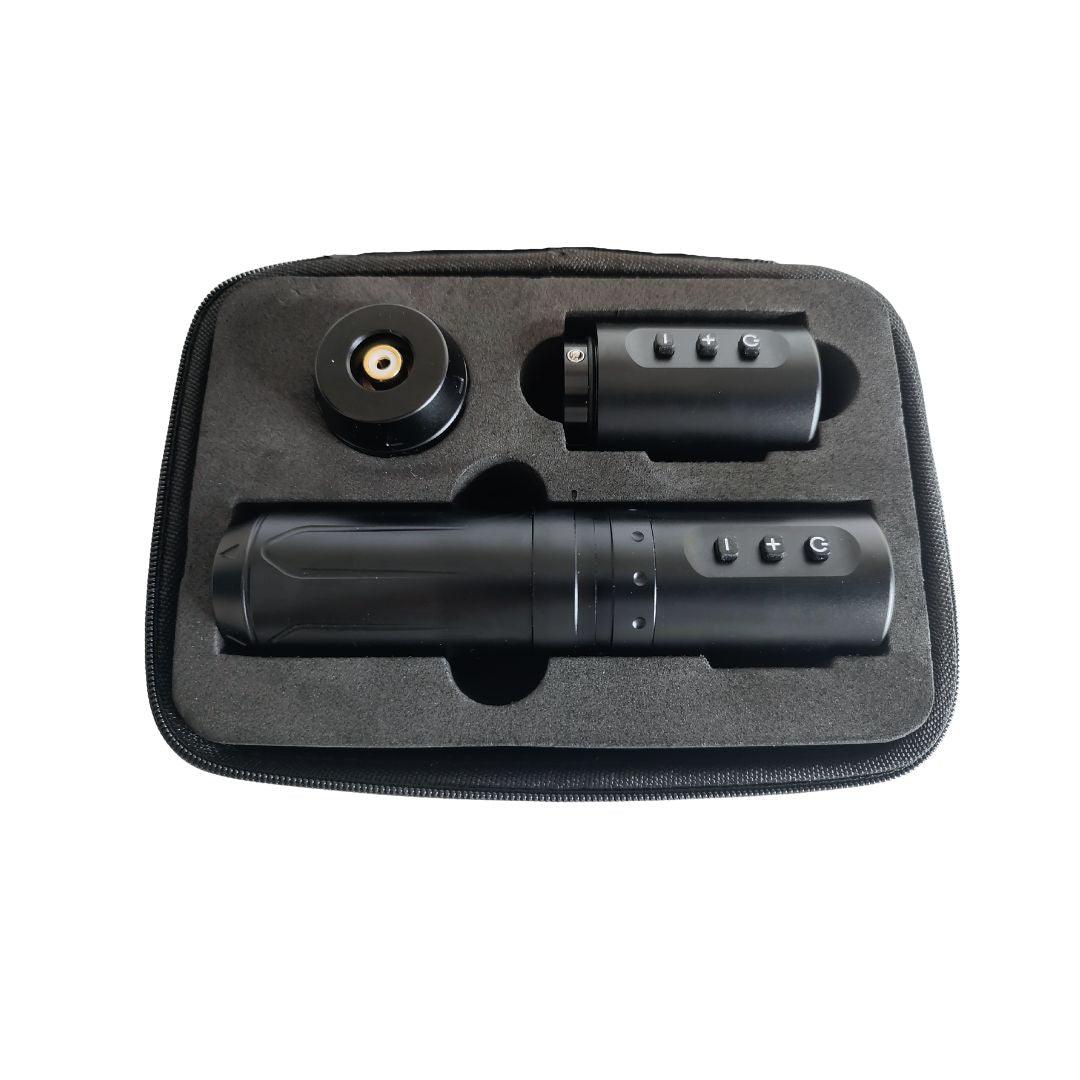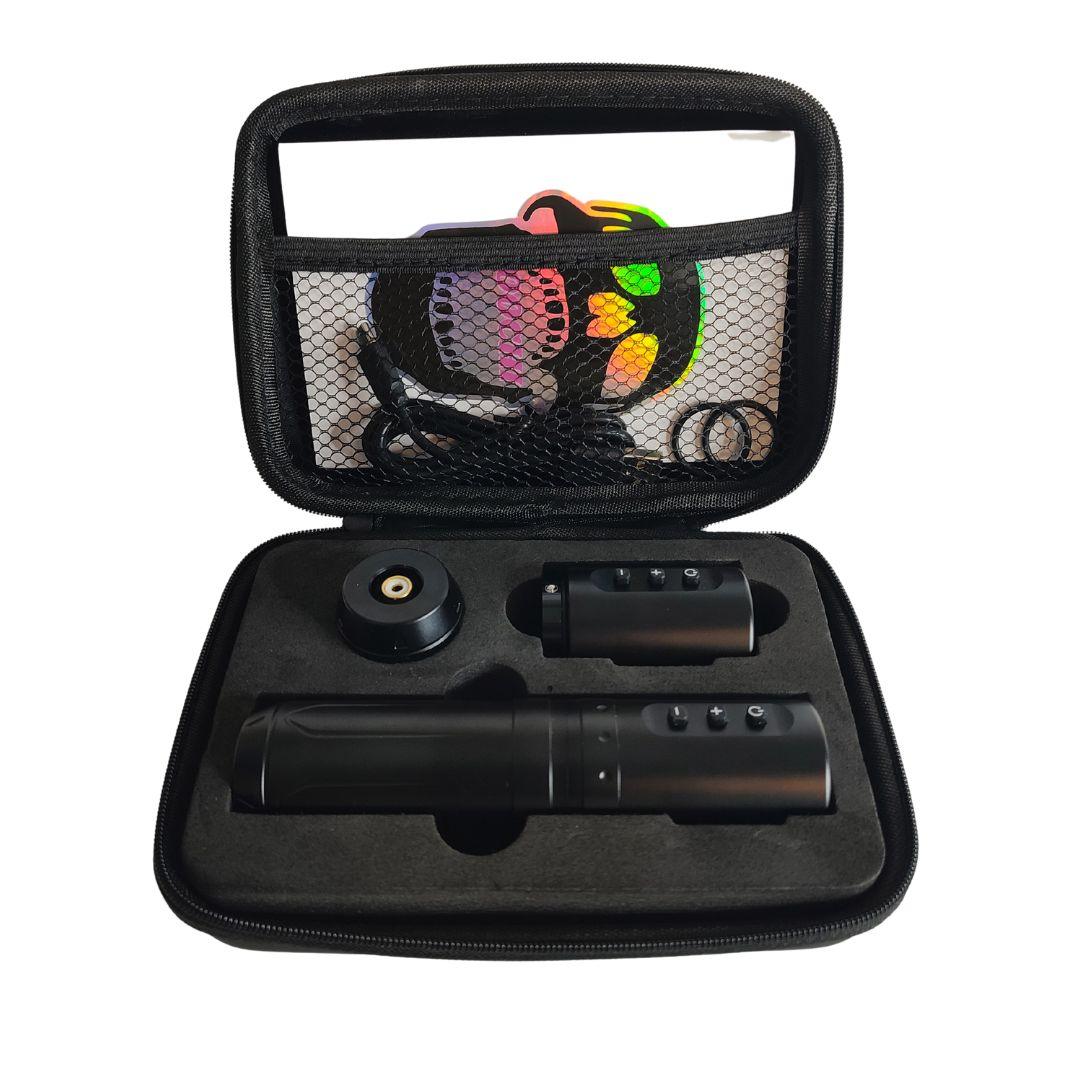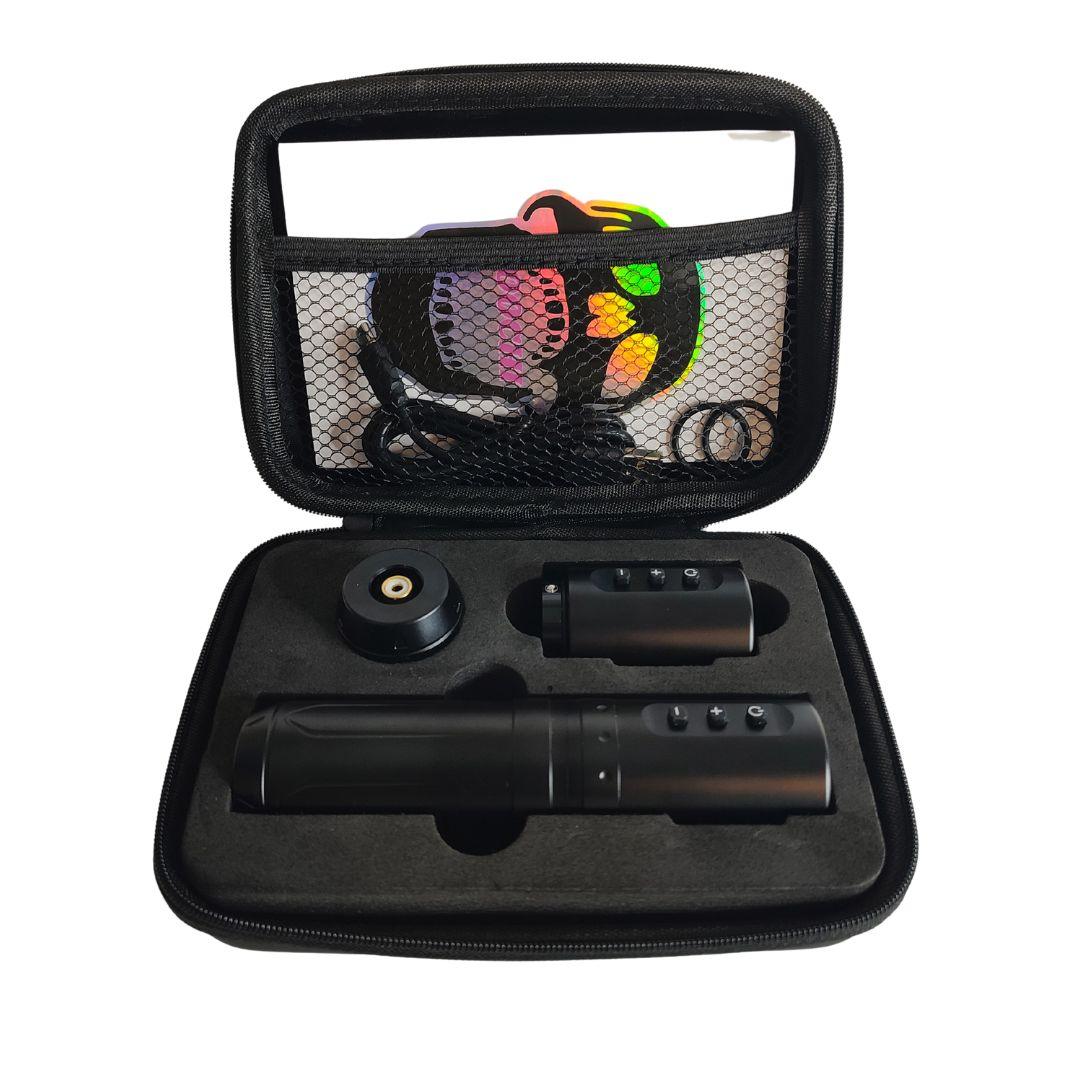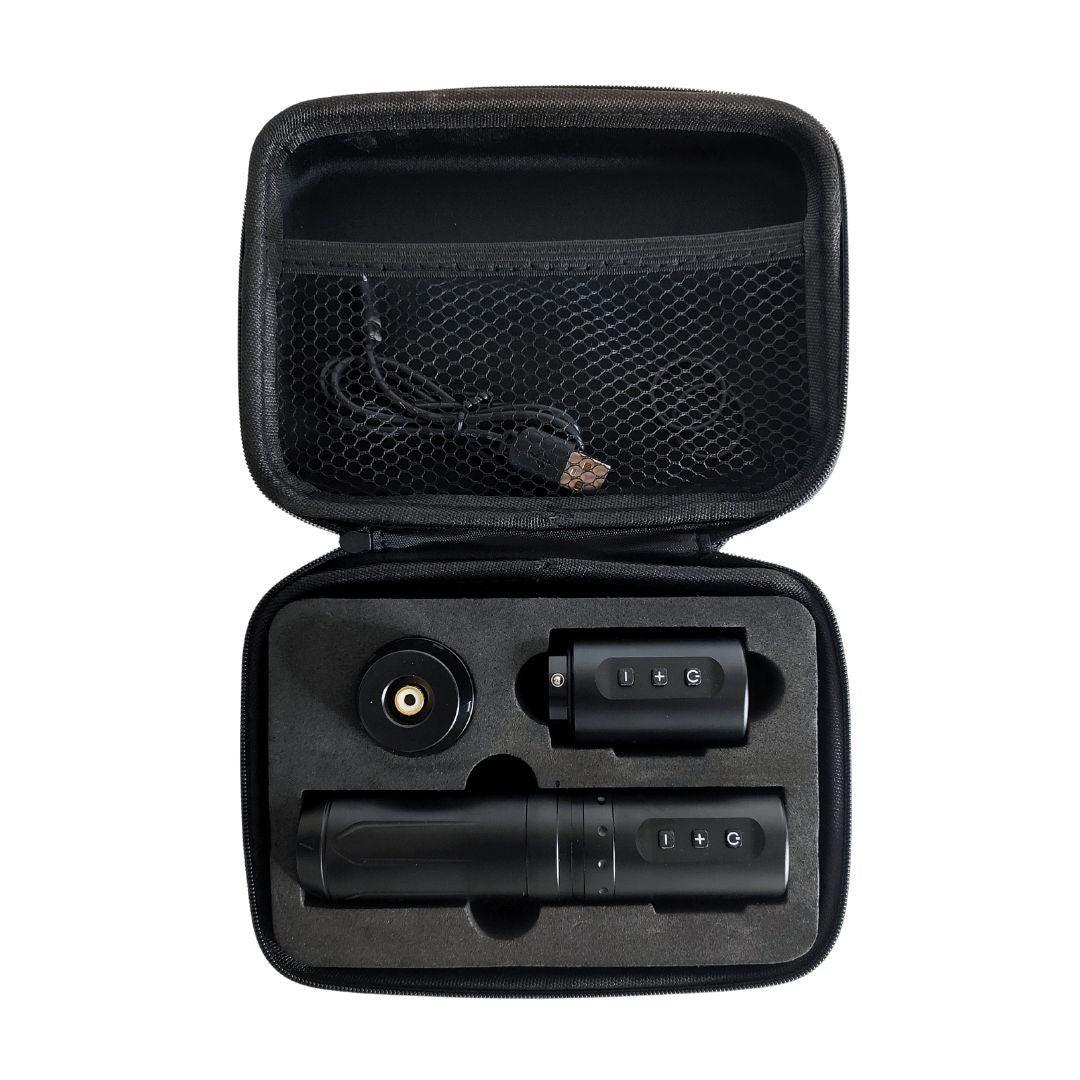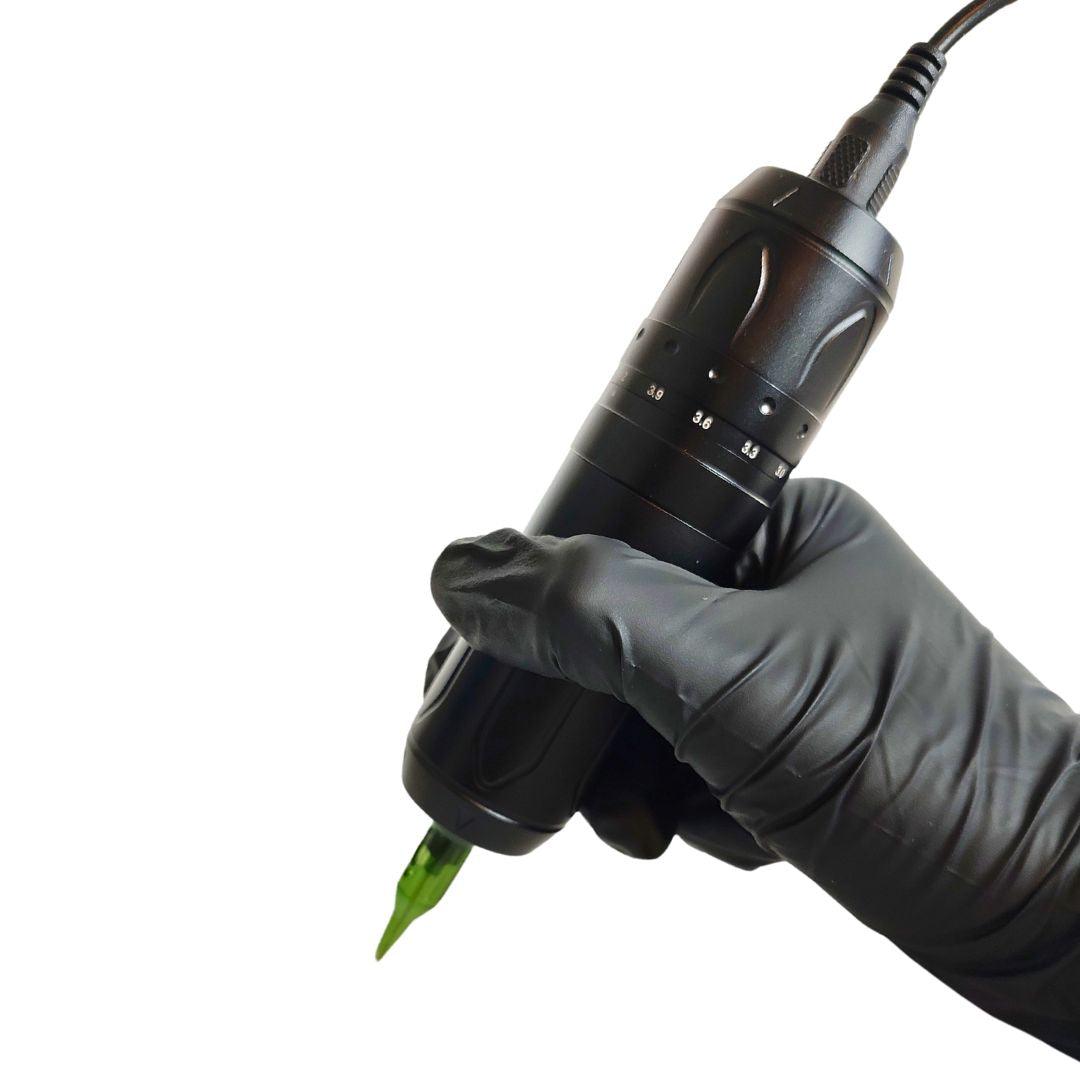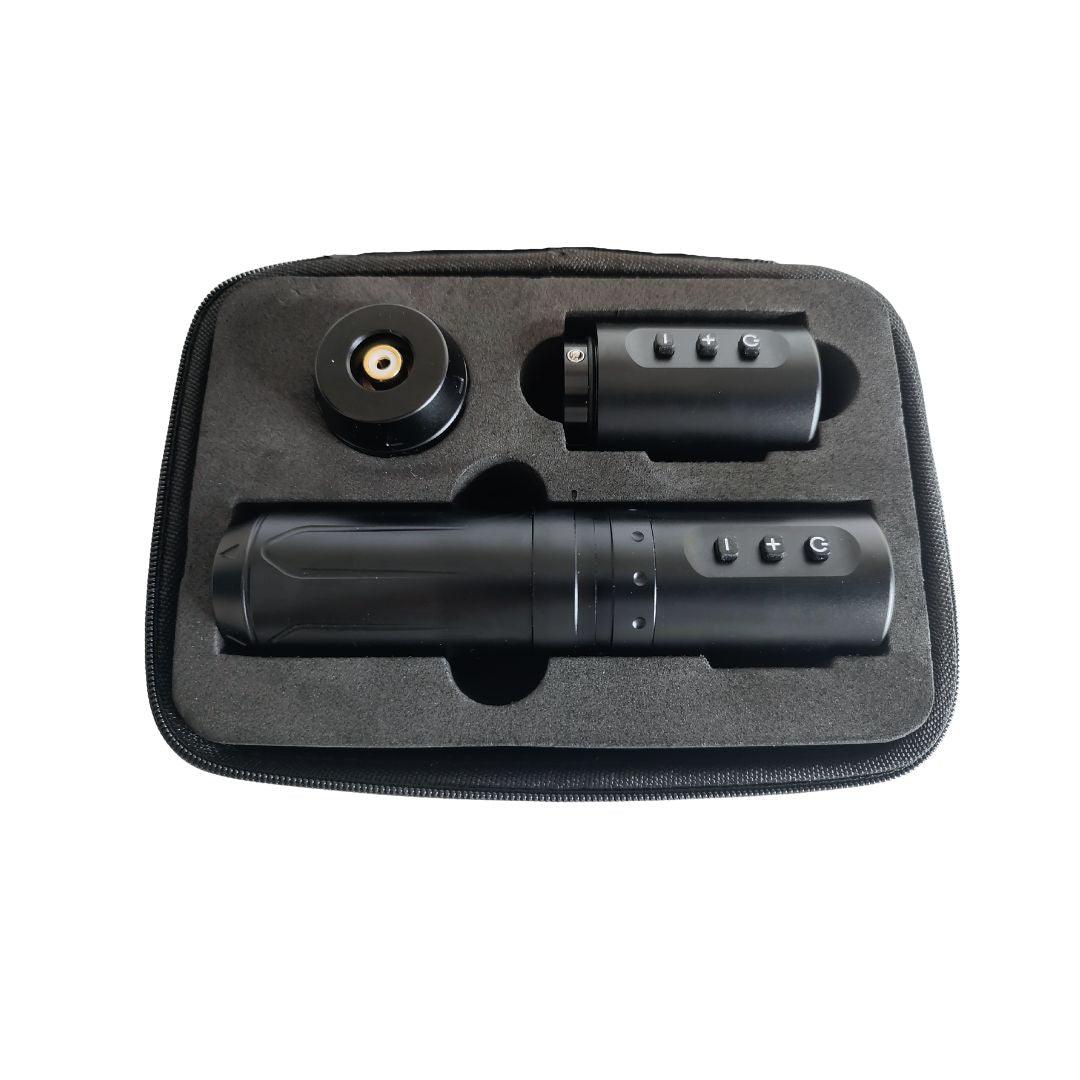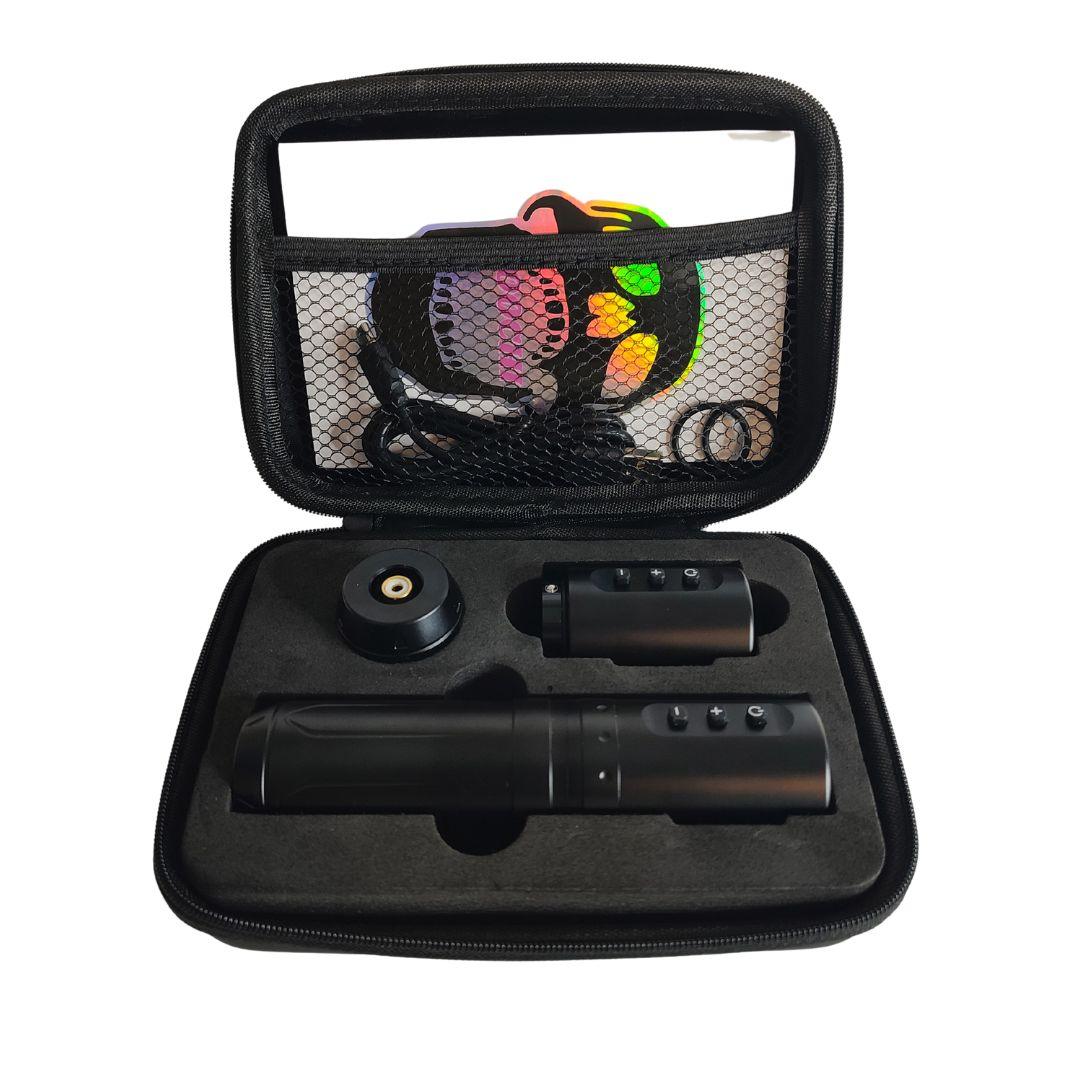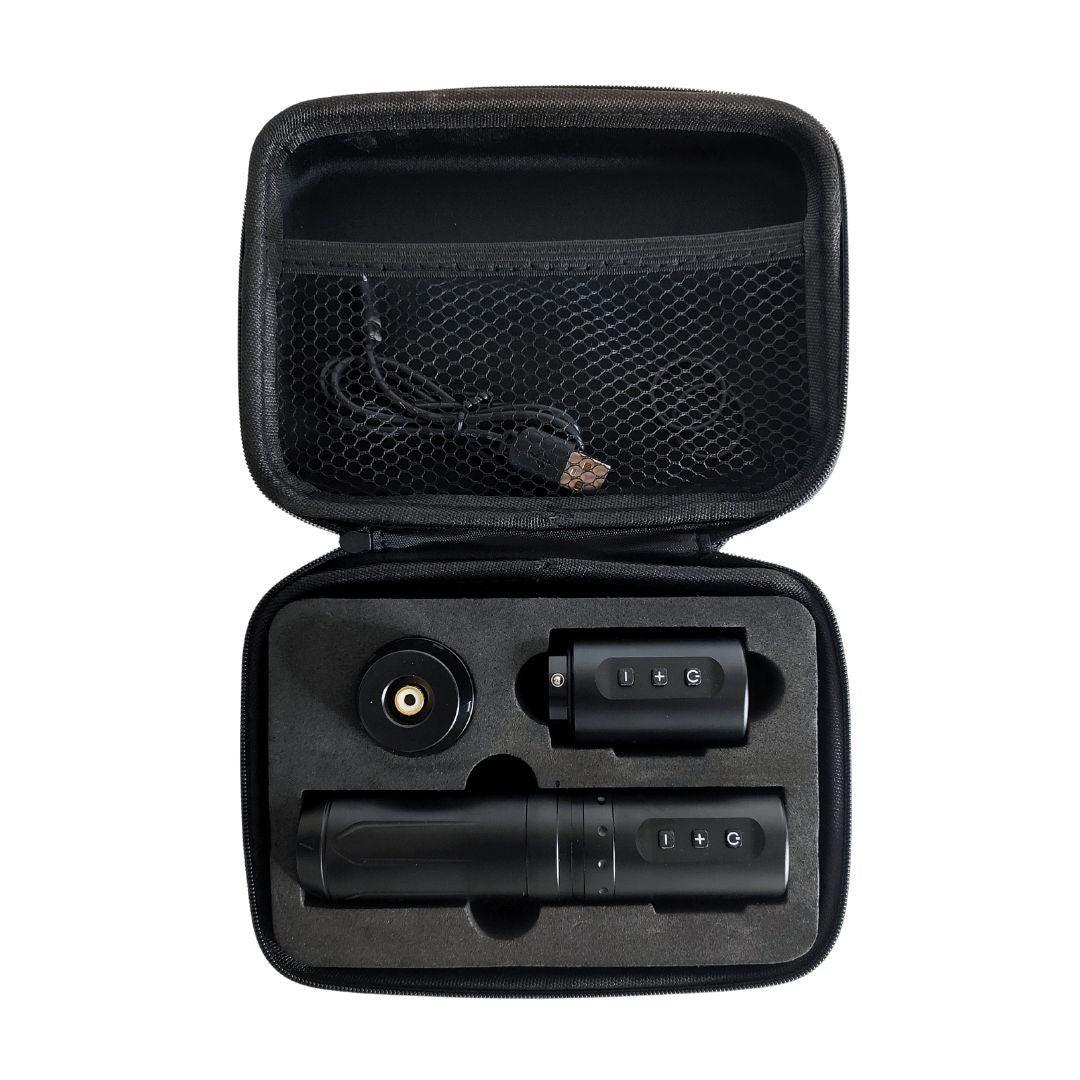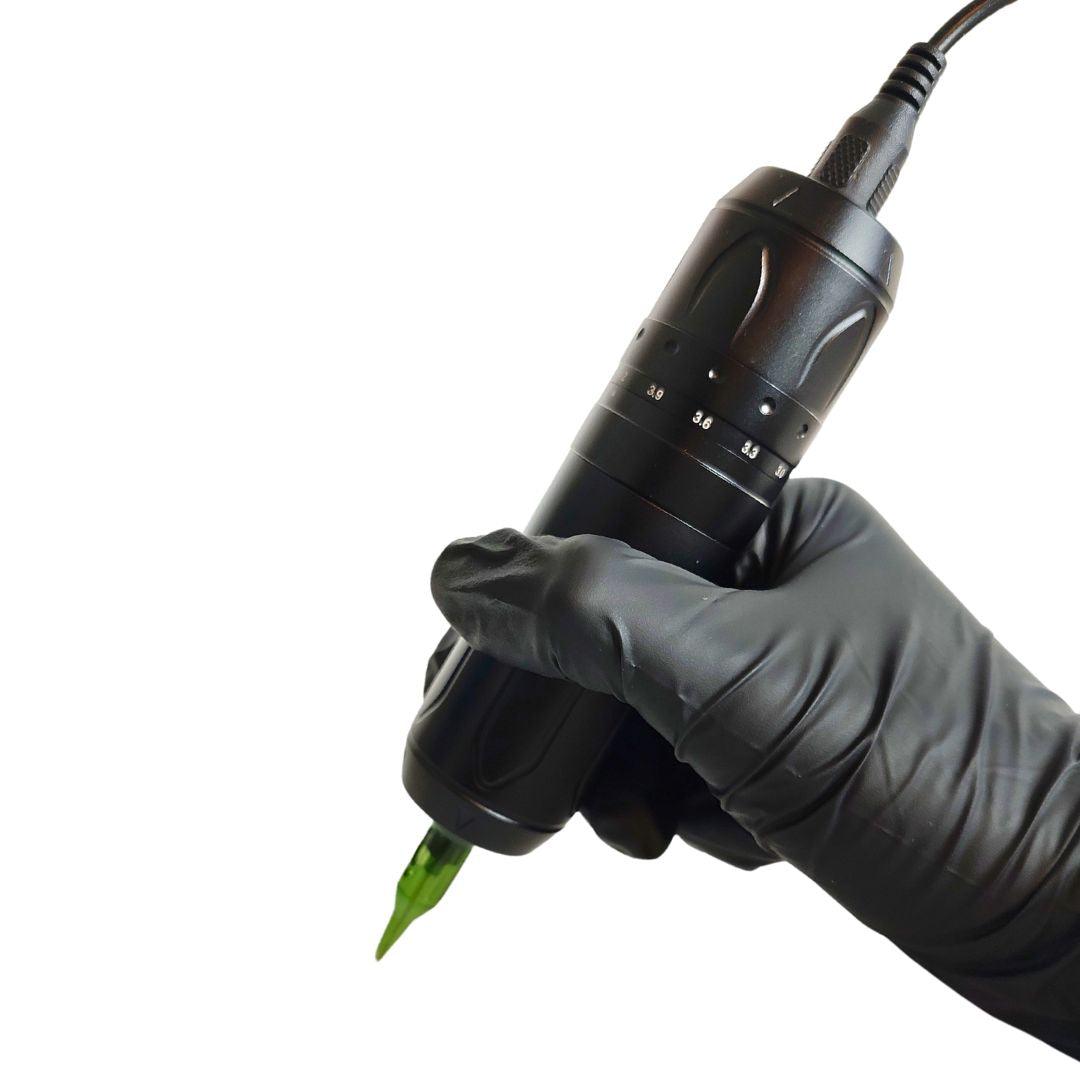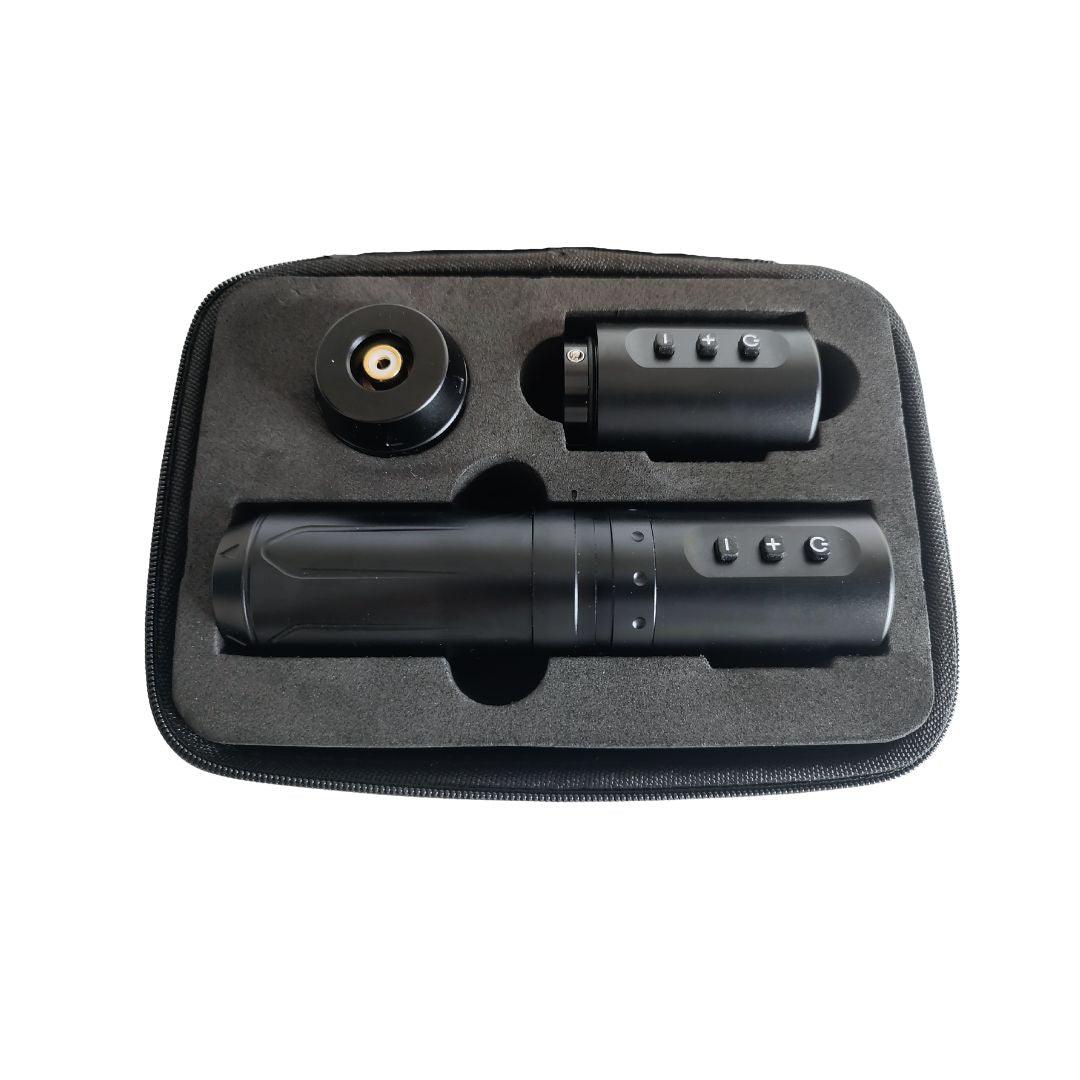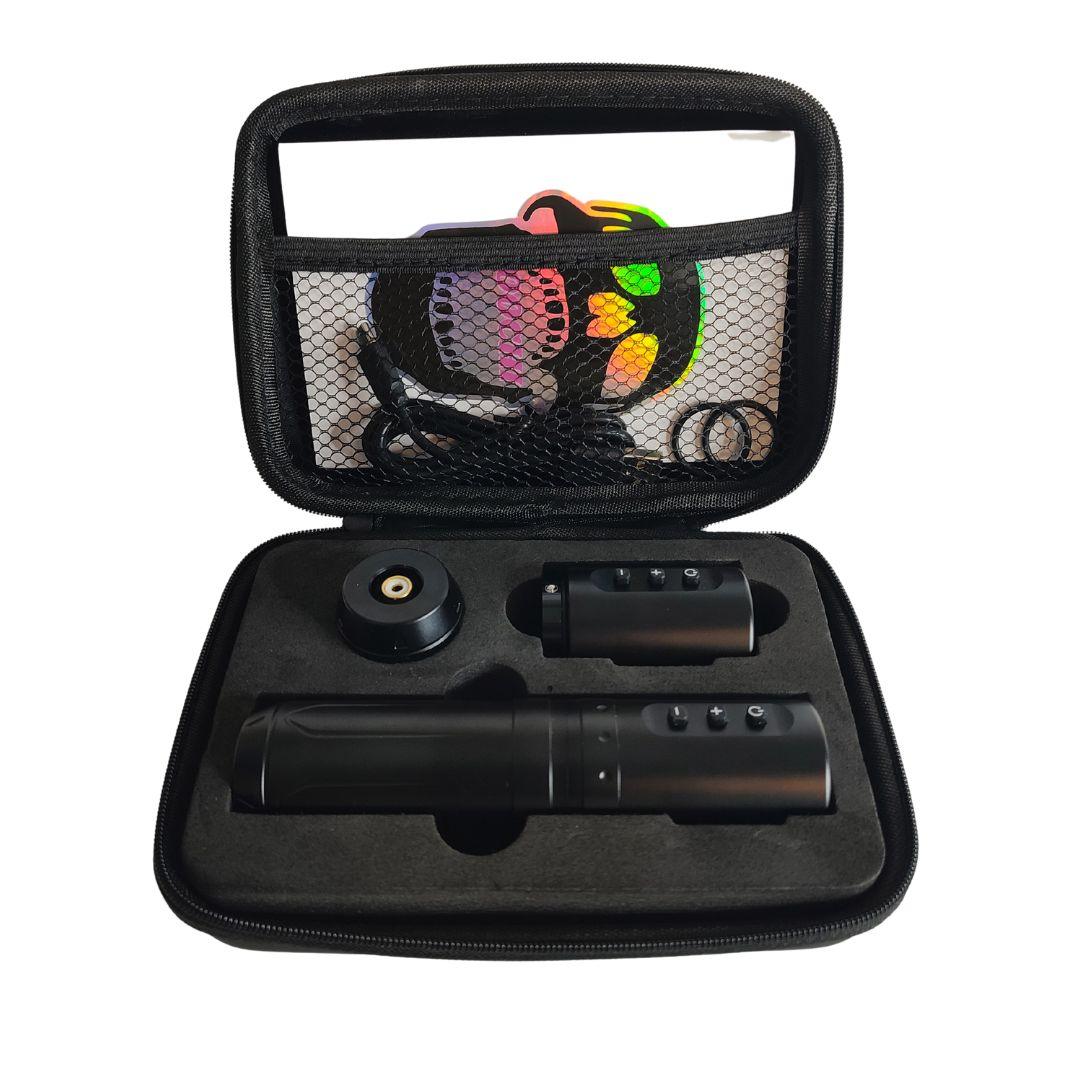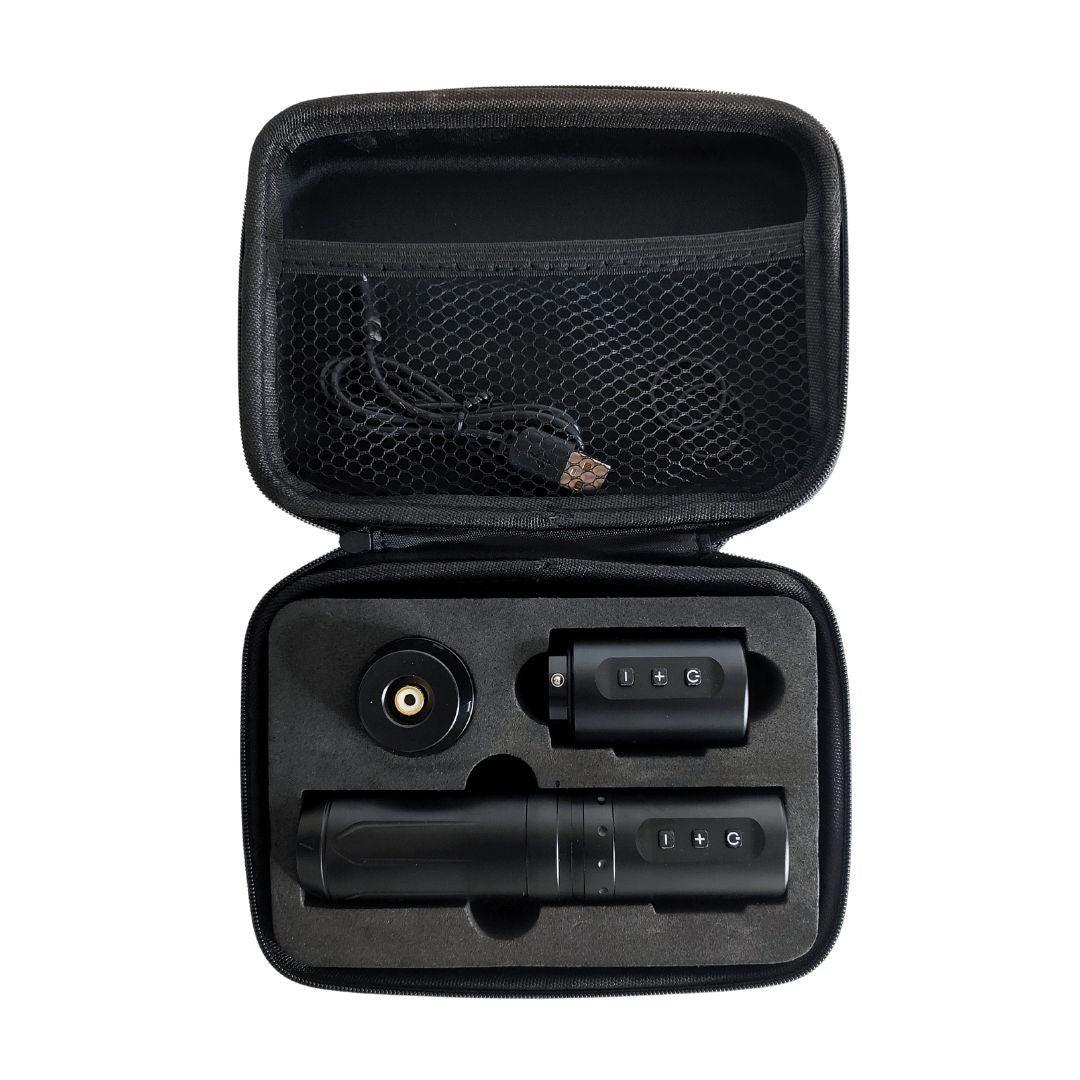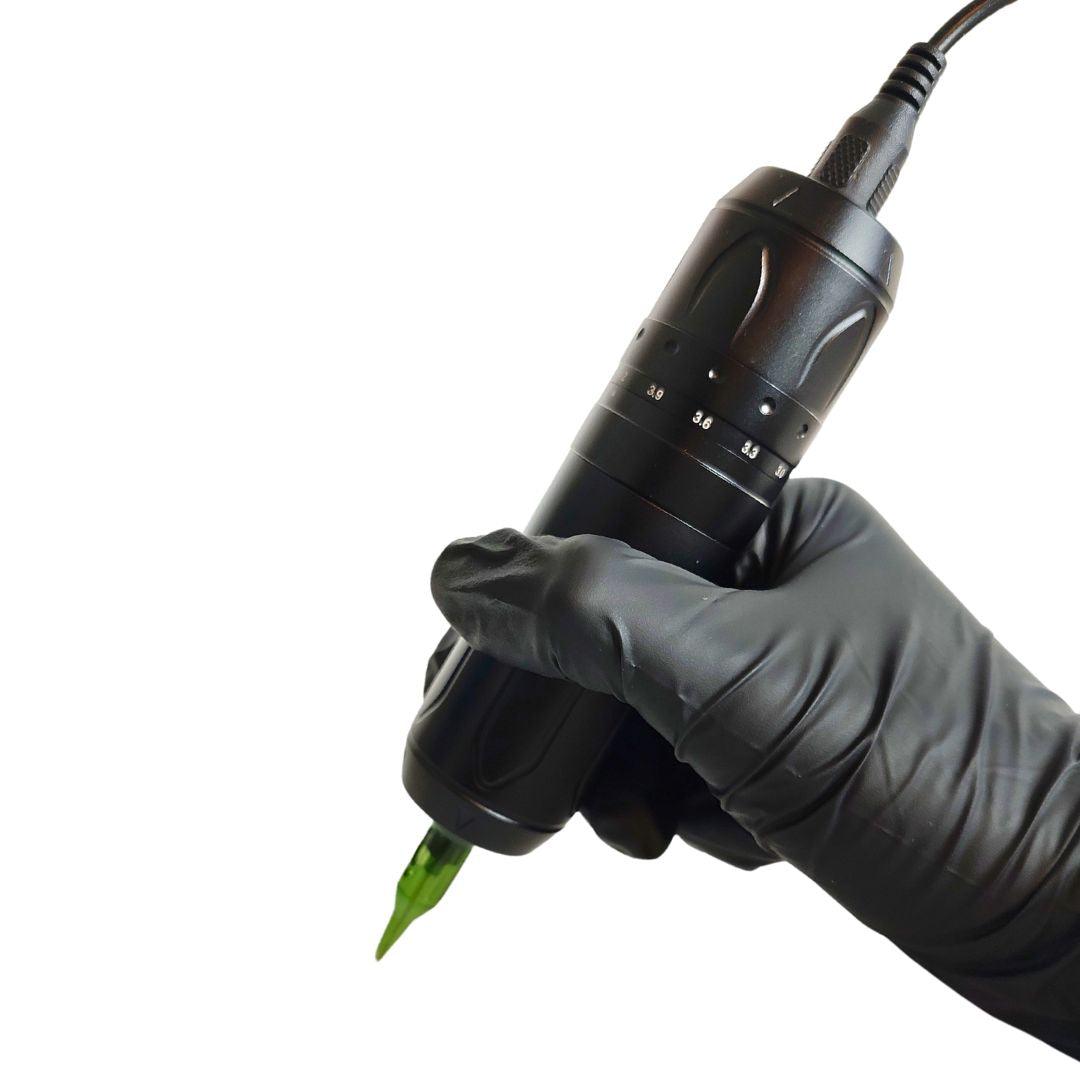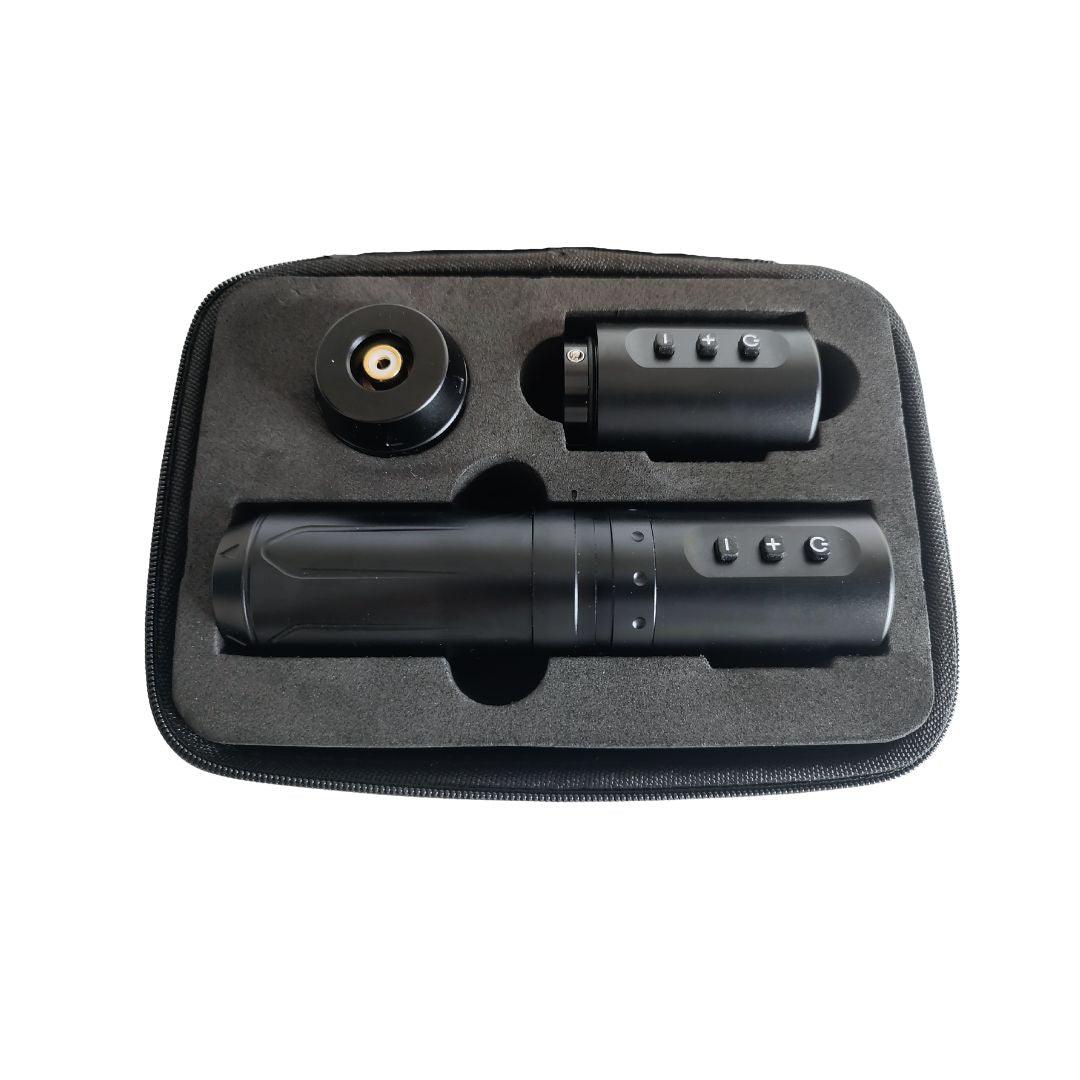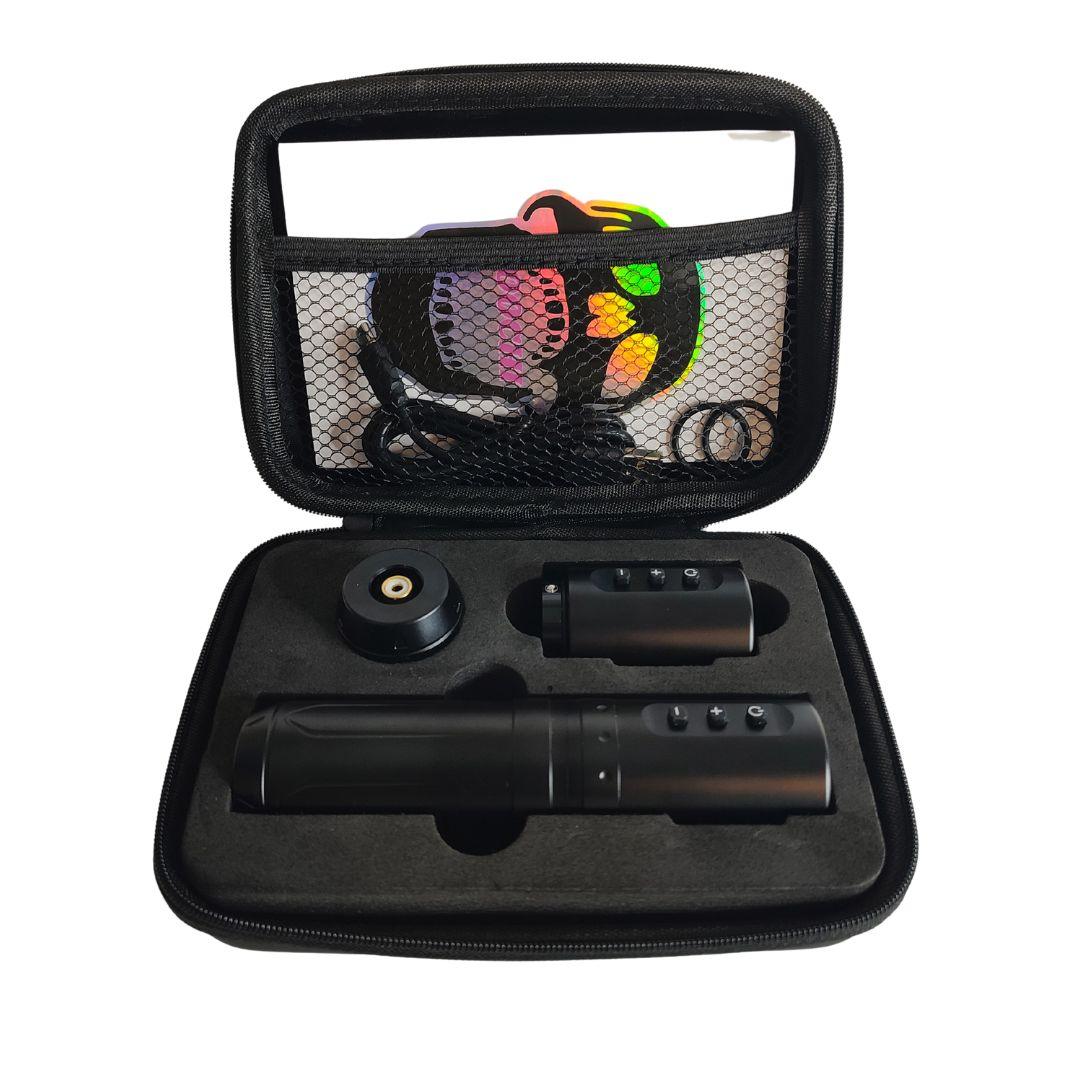 Toochi Wireless Tattoo Machine
Toochi Wireless Tattoo Machine

Prepare to be blown away by the Toochi Tattoo Pen, the revolutionary tattoo machine that puts you, the artist, in control!
Unleash Your Creativity Without Limits
Ditch the tangled cords and embrace the freedom of wireless tattooing with the Toochi Tattoo Pen. This innovative device has 2 wireless batteries AND and RCA adapter - so you will never run out of juice!

Each battery packs approx 6hours of go time, and the RCA can be used with any power pack. This really is the future of tattooing.

Simply click the batteries/RCA in and out, and never worry about running out of battery again.

Power at Your Fingertips
Charge your Toochi Tattoo Pen from any USB-C power source, including your car, laptop, or power bank. An LED indicator keeps you informed about your battery level and voltage usage, so you're always in control.
Simplicity Meets Precision
The Toochi Tattoo Pen boasts a user-friendly interface with just three buttons, making it easy to adjust your settings and get started right away. Its lightweight, ergonomic design prioritizes your comfort and reduces hand strain, allowing you to work for extended periods without fatigue.
A Revolutionary Device for Every Artist
Whether you're a seasoned tattoo pro or just starting out, the Toochi Tattoo Pen is the perfect tool to elevate your art. Its versatility and ease of use make it suitable for all tattoo styles, from intricate lines to bold shading.
Experience the Future of Tattooing
Say goodbye to bulky, corded machines and embrace the wireless revolution with the Toochi Tattoo Pen. This game-changing device is designed to empower artists like you to create their most stunning work yet, and with charge options like this you will never run out of juice! (or have to worry about it again!)

So, what are you waiting for? Order your Toochi Tattoo Pen today and unleash your creative power!
Specs:
Size: 13.5 x 3 cm
Weight: 220g
Output voltage: 5-12V
Motor: Brush Coreless motor/9V-11000RPM
Display screen: OLED
Battery capacity: 1500mAh
Working time: about 6 hours/8V
Charging time: Approx 2.5hours
Charging interface: TYPE-C
Stroke: Adjustable 3.5 - 4.2 mm
Compatible with all standard tattoo cartridge needles
Package includes:
1x Toochi Tattoo Pen


2x Batteries

1x RCA Adapter

1x USB-C Fast-Charging Cord

1x Box for storage

Colour: Black
Shipping Info
Our warehouse is in Christchurch, New Zealand. We ship every business day and our shipping takes on average 1-2days around NZ (check our reviews to see what our customers say!)
We ship worldwide - shipping is approx 2 weeks to most countries!
Get in touch with any questions, or to follow up with any queries on your order.