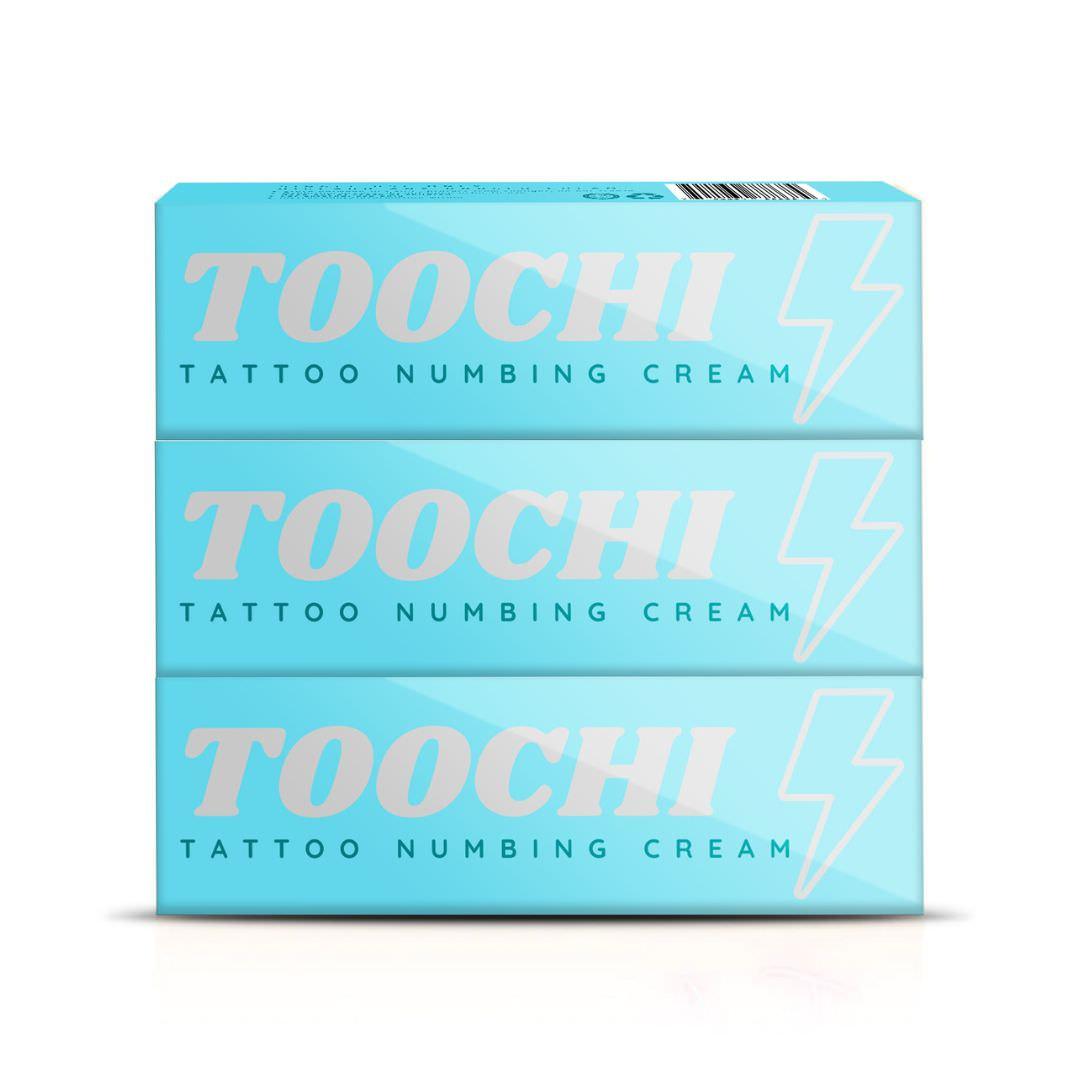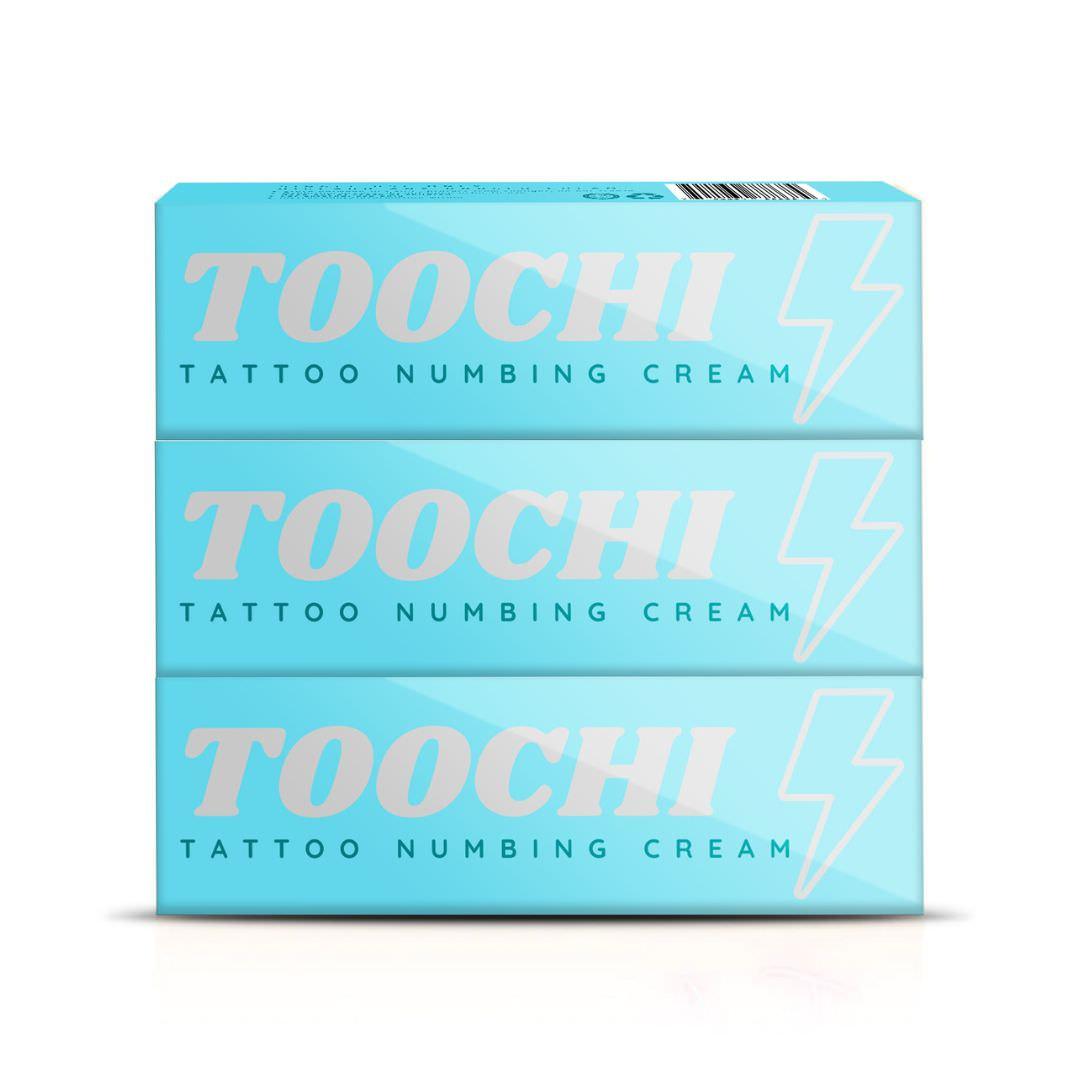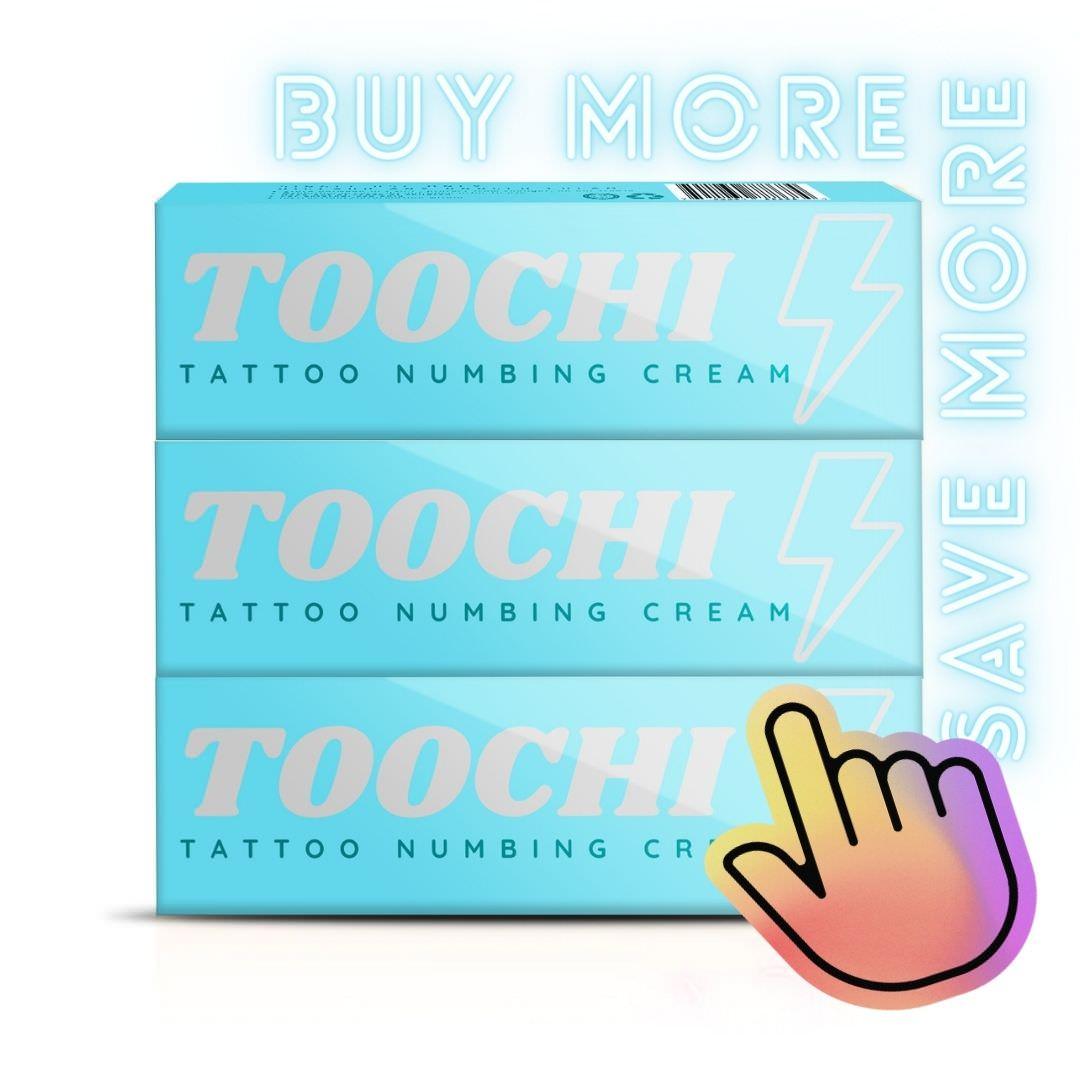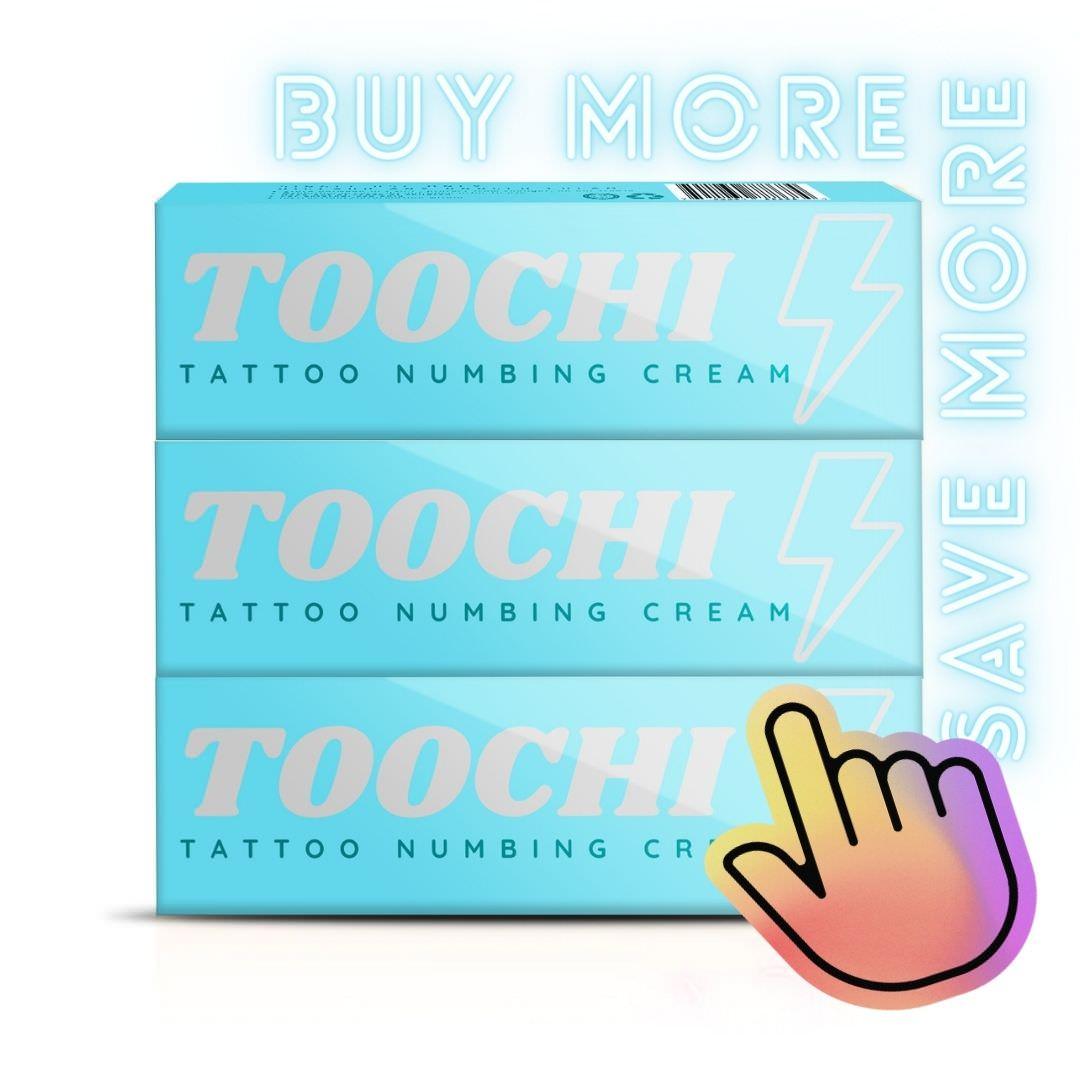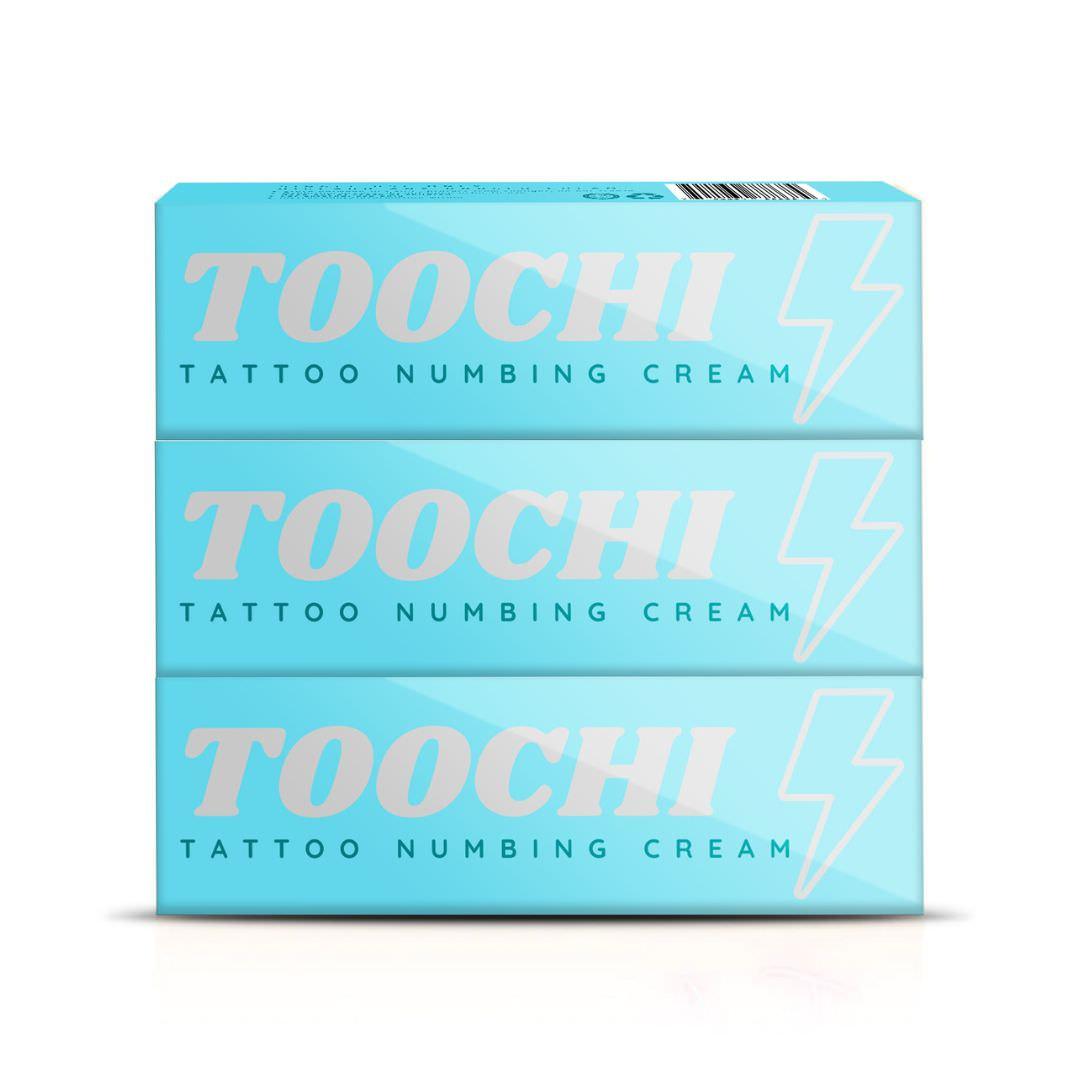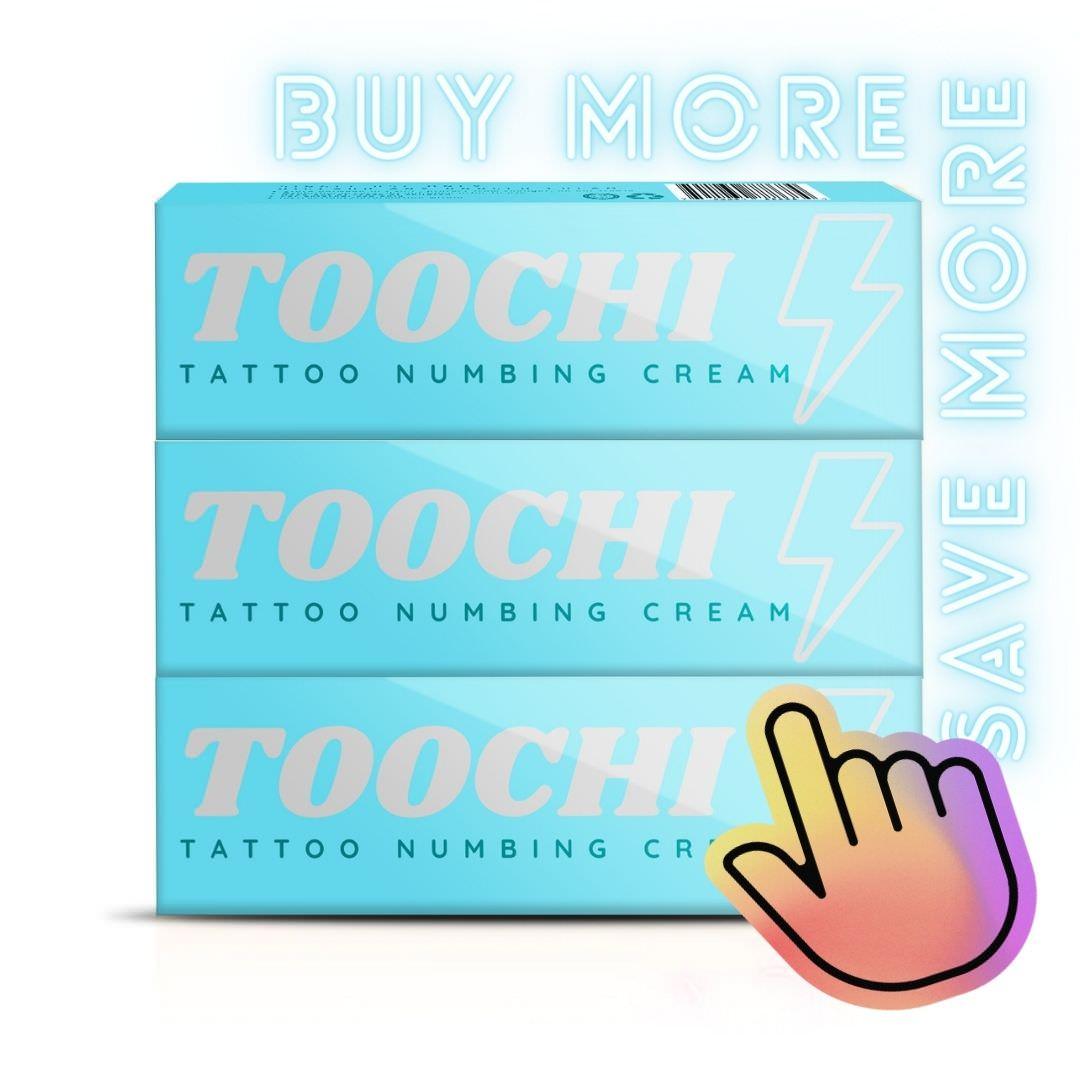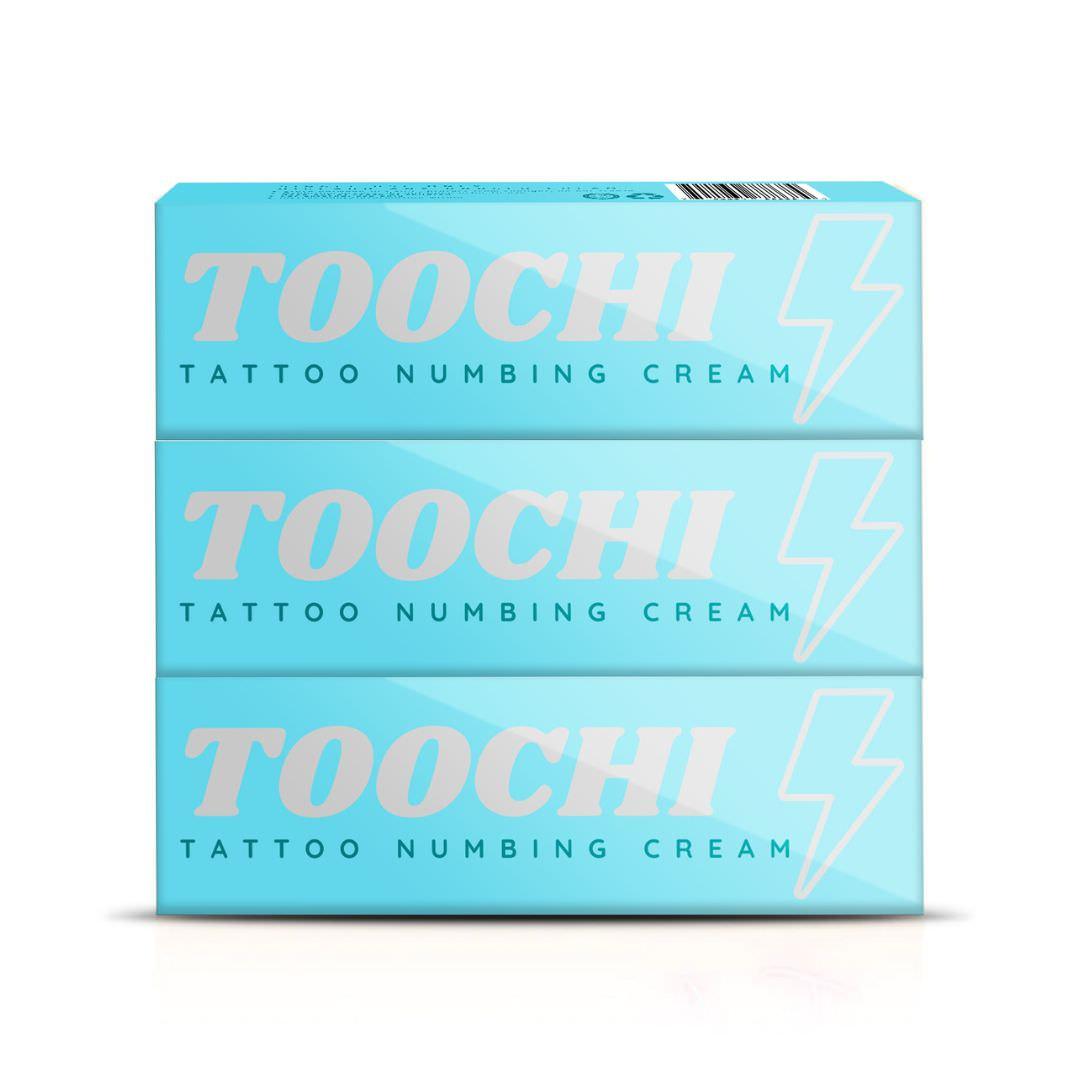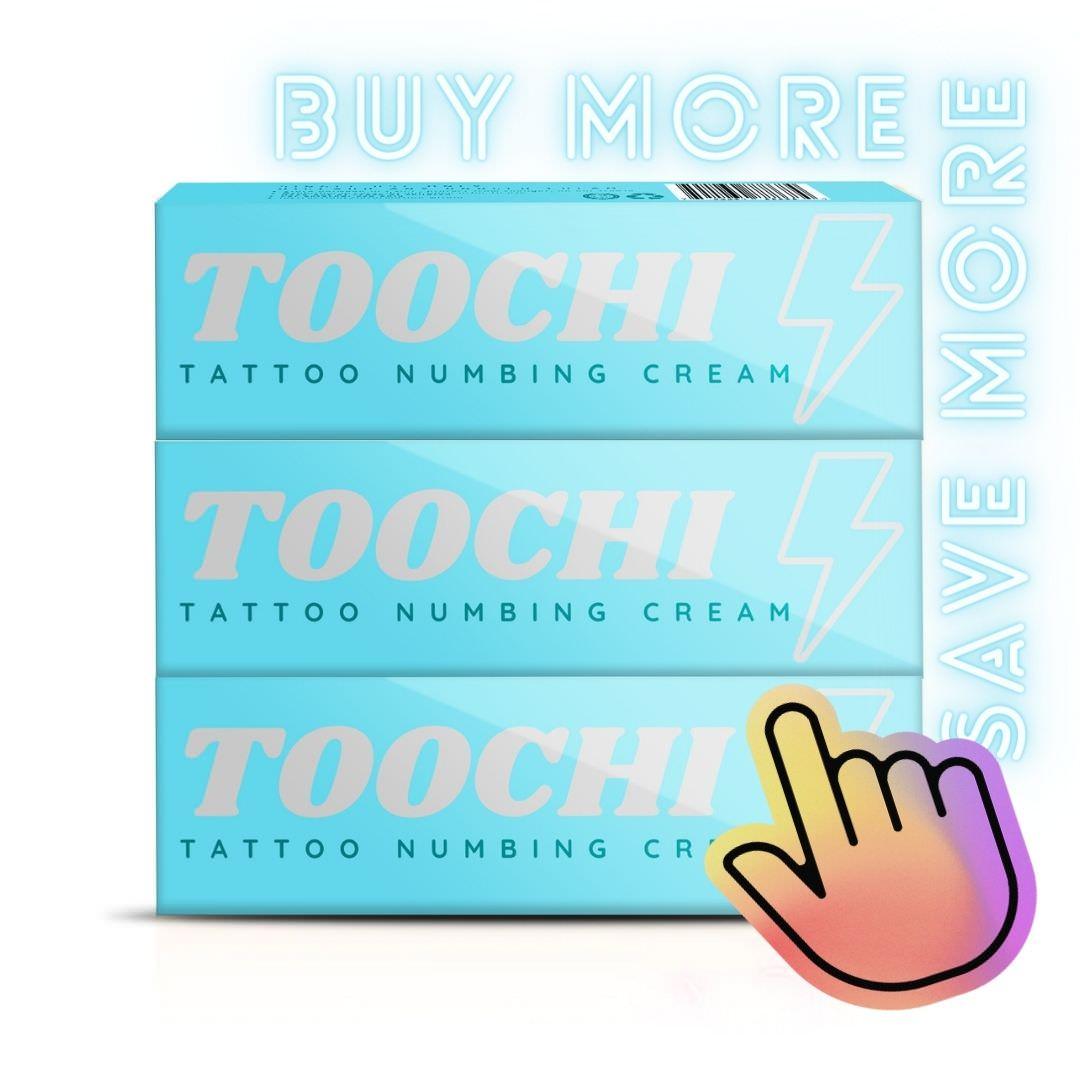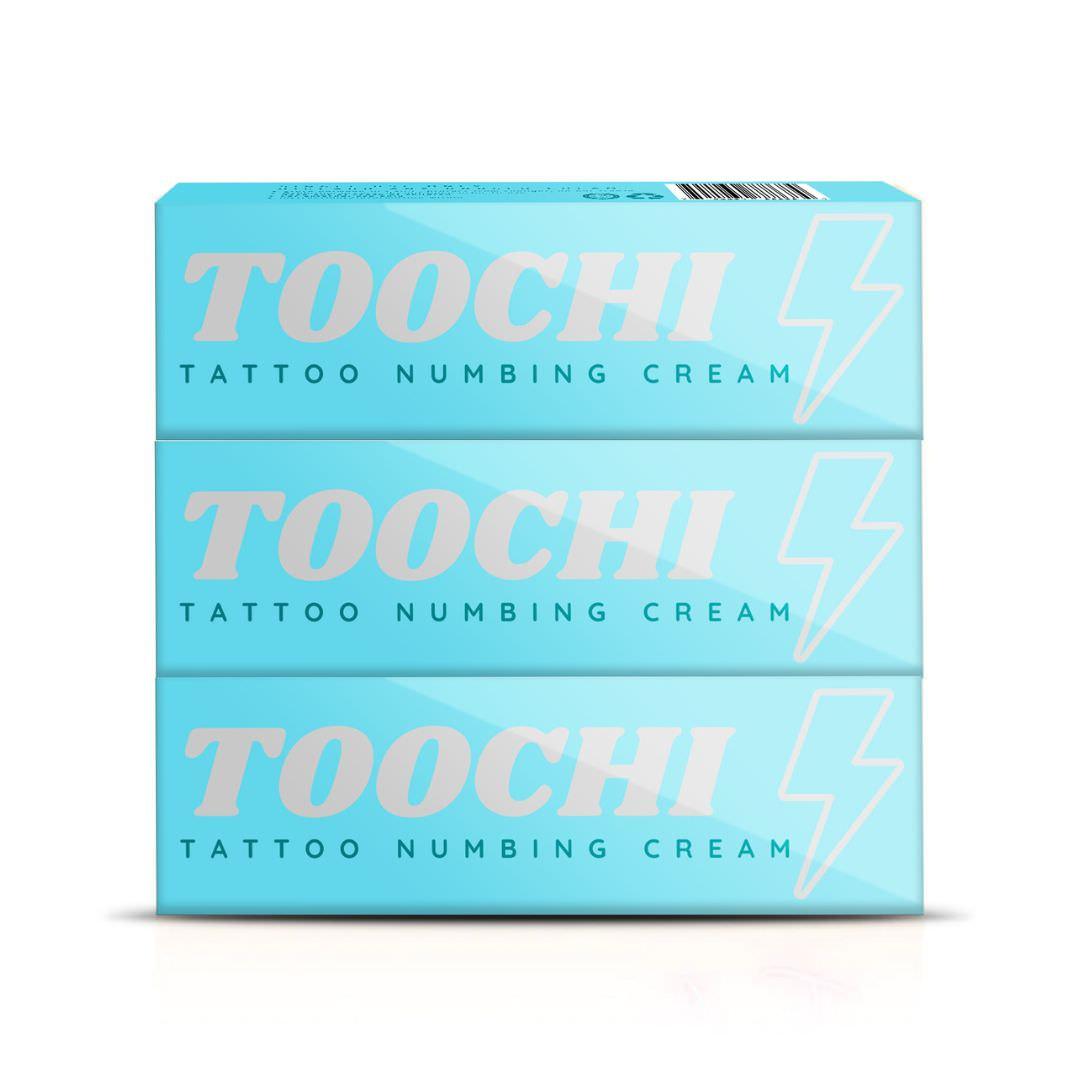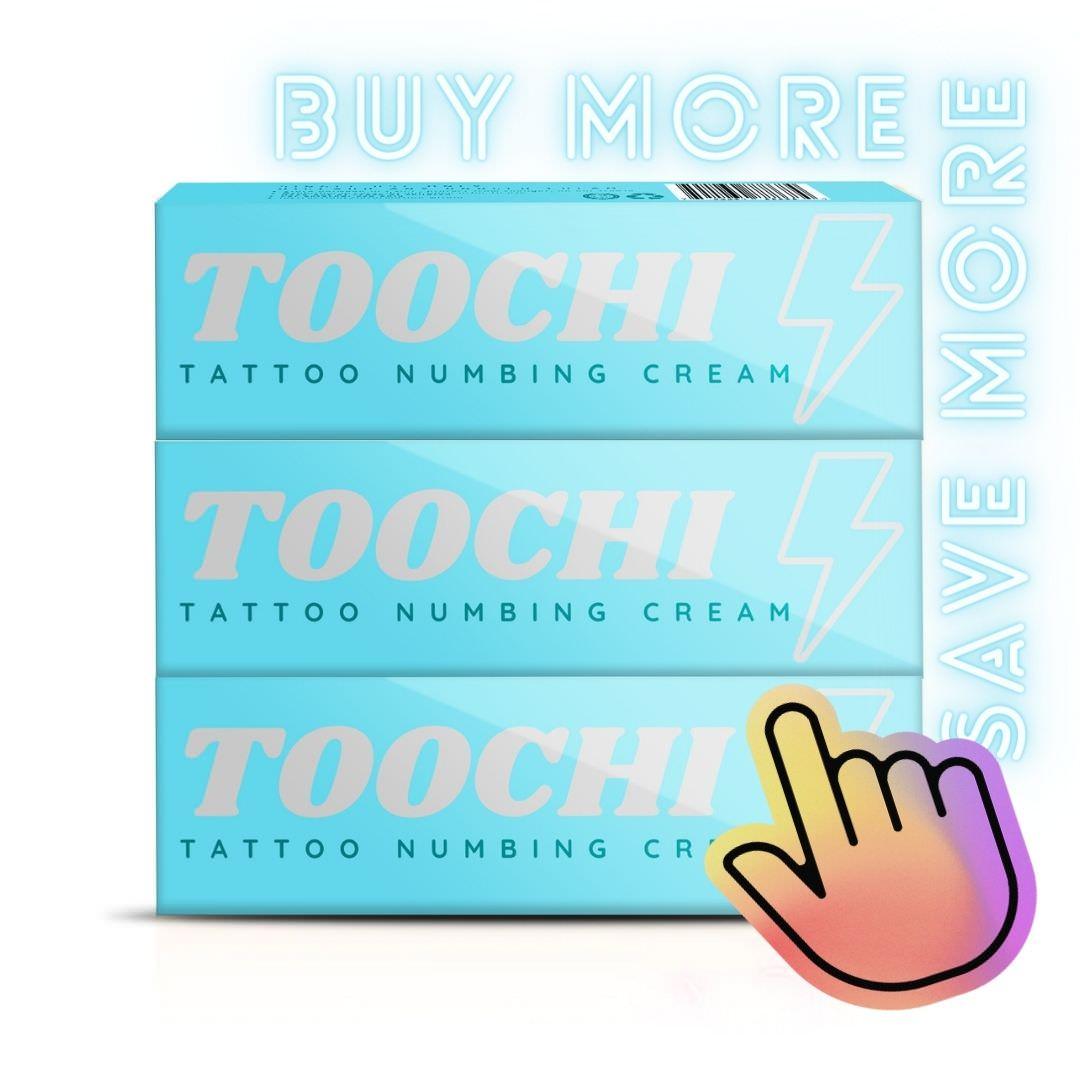 3 Pack of Tattoo Numbing Cream
- Not sure how to numb? Check out the simple instructions in our box for more info.
- Numbing creams are single use so open right before using.
- Do not reapply on broken skin - numbing creams are not designed for broken skin. Check out our Blue Magic Numbing Gel for that / (or our PMU range for the PMU ladies!)
- Get the deepest numb possible by applying 90mins before appointment.
Trusted by Tattoo Artists and Tattoo Lovers worldwide.

Our entire range is designed to be used together, so you don't need to worry about compatibility issues.
Specially formulated for the longest and deepest numbing possible, we source the highest quality ingredients and binding agents which make our creams work so well. Numbed with Lidocaine & Prilocaine.
Buy our 3 pack and SAVE!!

Never sit through a tattoo in pain again
Introducing Toochi Tattoo Numbing Cream - the ultimate solution for a comfortable tattoo experience. Our cream is specially formulated with safe and effective numbing agents that will help reduce the discomfort during the tattooing process.
 
✔
Reduce discomfort
✔
Relax and enjoy your tattoo appointment
✔
Last's for hours, check our reviews!
Don't let discomfort ruin your tattoo experience any longer. Try our 3 pack of numbing creams and enjoy your next tattoo sessions